This Irish Potato Candy is perfect for celebrating St. Patrick's Day with! Made from coconut, cream cheese, sugar, and cinnamon and look like potatoes!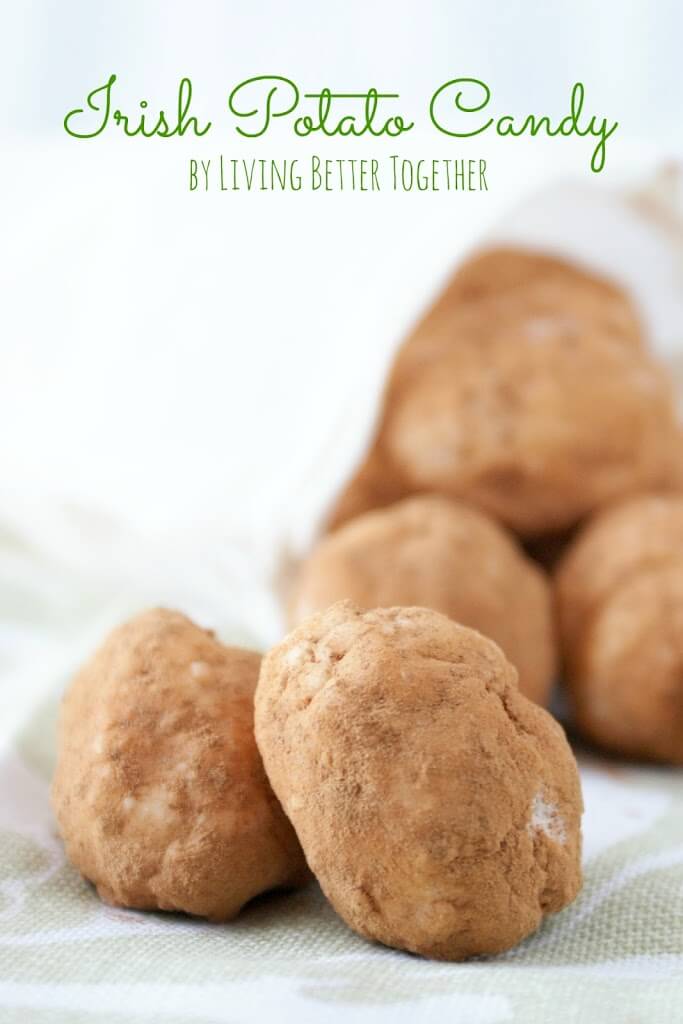 They didn't originate in Ireland. They aren't made out of potatoes. They're more of a treat than a candy.
So the name seems a little misleading, huh?
These sweet treats actually originated in Philadelphia and they're made from coconut, cream cheese, sugar, and cinnamon. They got their name because they look like potatoes, and they really do, don't they? And if there's one thing Ireland is known for other than beer and beautiful scenery, it's potatoes. They really do look like a sack of potatoes though, don't they?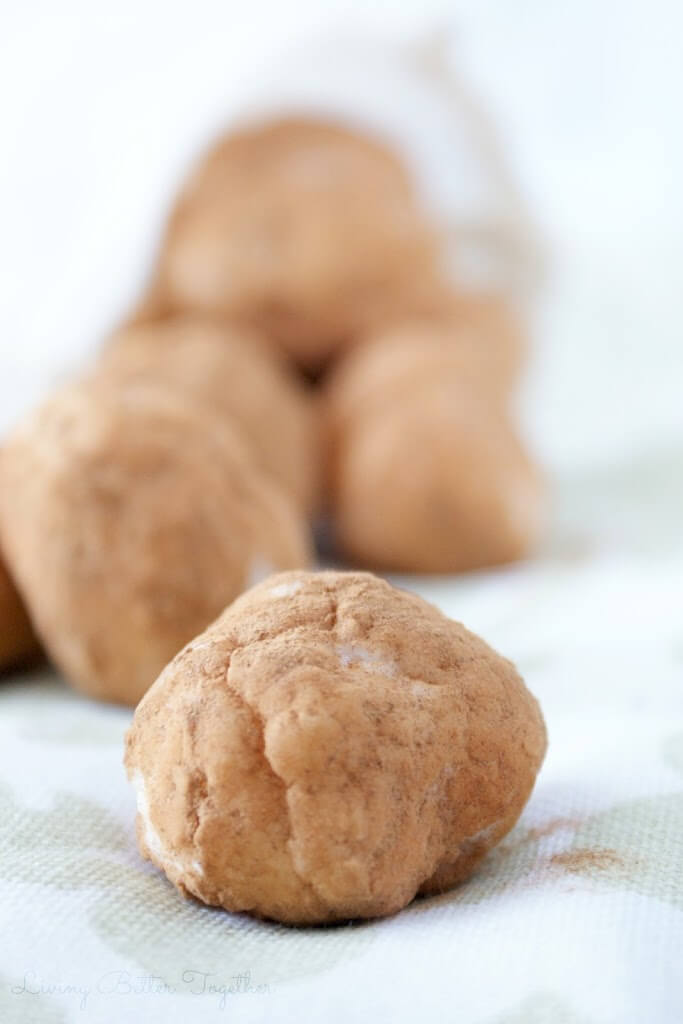 Makes 40-60 Treats
1/4 cup Butter (softened)

4 oz. Cream Cheese (softened)

4 cups Confectioners' Sugar

2 1/2 cups Shredded Coconut

1 tsp Vanilla Extract

 3 tbsp Cinnamon
Cream butter and cream cheese together until smooth. 

Add vanilla extract and beat until combined.

Add confectioners' sugar one cup at a time until combined and smooth. You may need to scrape down the sides of the bowl in between additions.

Add coconut and mix until combined.

Chill dough for 20-30 minutes. 

Roll dough into balls "potatoes" about the size of a large marble and finish them off by rolling in cinnamon.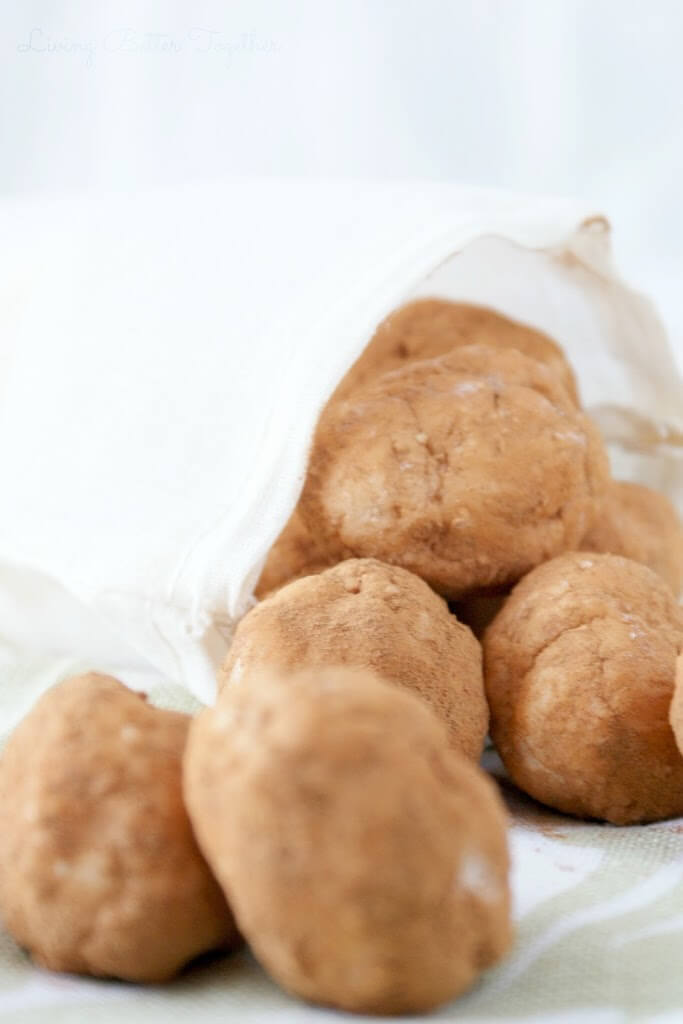 We're not really big celebrators of St. Patty's Day, so this is about as festive as it's going to get. 
I love how easy these potatoes were to make and that there wasn't any cooking or baking required. They were a great little treat, the cream cheese and coconut pair perfectly with the confectioner's sugar so they're sweet but not too rich. You can also substitute the cinnamon for cocoa powder if you'd prefer it. The recipes makes quite a few two-bite treats, so there's plenty to share!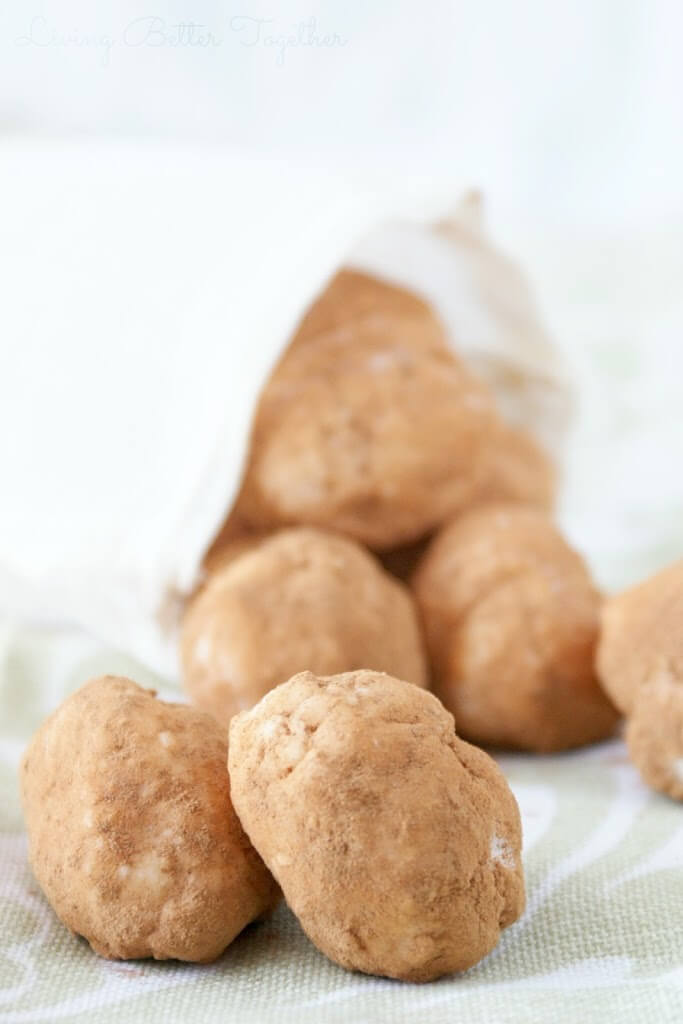 More St. Patrick's Day Recipes: