Planning a Beach Vacation but not sure what to pack, here are the 10 things that MUST make it in your suitcase and beach bag!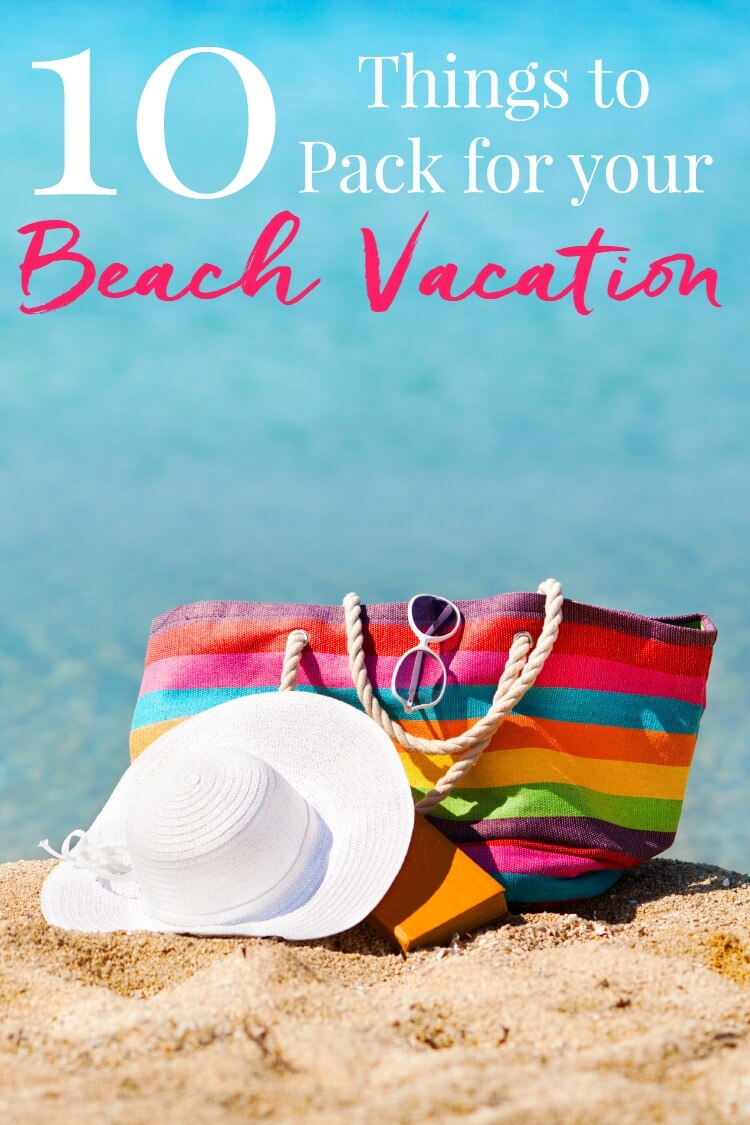 What To Pack For A Beach Vacation
Hello, Sugar & Soul friends! If you're anything like me, you're thrilled to see that the sun's getting stronger and the days are growing longer, thanks to Daylight Savings!
Beach weather is almost upon the southern states, and although it's still cool in New England, this is the perfect time of year to plan a seaside vacation to somewhere sunny!
Whether you're headed to the coast or to a tropical island, here are some essentials to pack for your beach vacation.
1. T-Shirts
For me, the perfect tee encompasses the three C's: comfy, cute, and complimentary! You won't want to be wearing layers when the weather is hot, so pick tops that are an easy outfit all by themselves.
As a fan of graphic tees, when I saw this dog-patterned shirt at J.Crew factory (pictured above), I knew I 
had 
to have it! Another favorite: the
Soft & Sexy Collection
at American Eagle lives up to its name. These shirts are ultra soft and flattering!
2. Comfortable Shorts
When it comes to my favorite summer bottoms, American Eagle wins again! Their Midi length shorts are the perfect in-between: not too short, not too long. Made in
classic denim
 or light-weight, colorful
tweed
 styles, they're the best-fitting shorts I've found!
3. Maxi Dress
For those occasions when you want to dress up but stay cool and comfortable, a maxi dress fits the bill. It's the perfect one-piece garment for shopping or dinner out on the town.
4. Embellished Sandals
A glitzy sandal instantly dresses up your look. If you're planning on wearing a maxi dress, no need to weigh down your luggage by shlepping heels or wedges along–flat, sparkly sandals will do just fine.
5. Casual Sandals
Whether you choose rubber, foam, or leather, bring your comfiest sandals to wear during the majority of your trip–except when you're barefoot, of course!
6. Bathing Suits
These are an obvious must! You should probably pack at least two, so you don't have to re-wear a wet suit. Choose suits in the same color palette so that they both coordinate with your towel and beach cover-up. Most importantly, shop around until you find a style that you feel good wearing!
7. Beach Cover-Up
Make sure to pack something that's easy to throw on over your bathing suit for trips to the tiki bar, snack shack, or walking from the hotel to the beach. Options include cotton dresses, tunics, or sheer kimonos, like the one pictured.
8. Beach Towel
Bring a fun, festive towel on your vacation! Don't you just love the turquoise "Tequila, Limes, And Tanlines" pictured?
9. Beach Tote
Get a nice big bag to haul all your necessities from the hotel to the beach! I wouldn't splurge on this one–it's going to get covered in sand, after all! Canvas and straw are good materials because they're durable and will wear nicely in the sun and surf.
10. Beach Accessories
Don't forget your hat, sunglasses, and SPF, of course! Now all you need is a
beach read
(and maybe some earbuds), and you'll be set for a vacation in the sunshine.
Now go and have a blast!