This list of 15 Books to Read this Winter has a little something for everyone. Find your next great read and escape!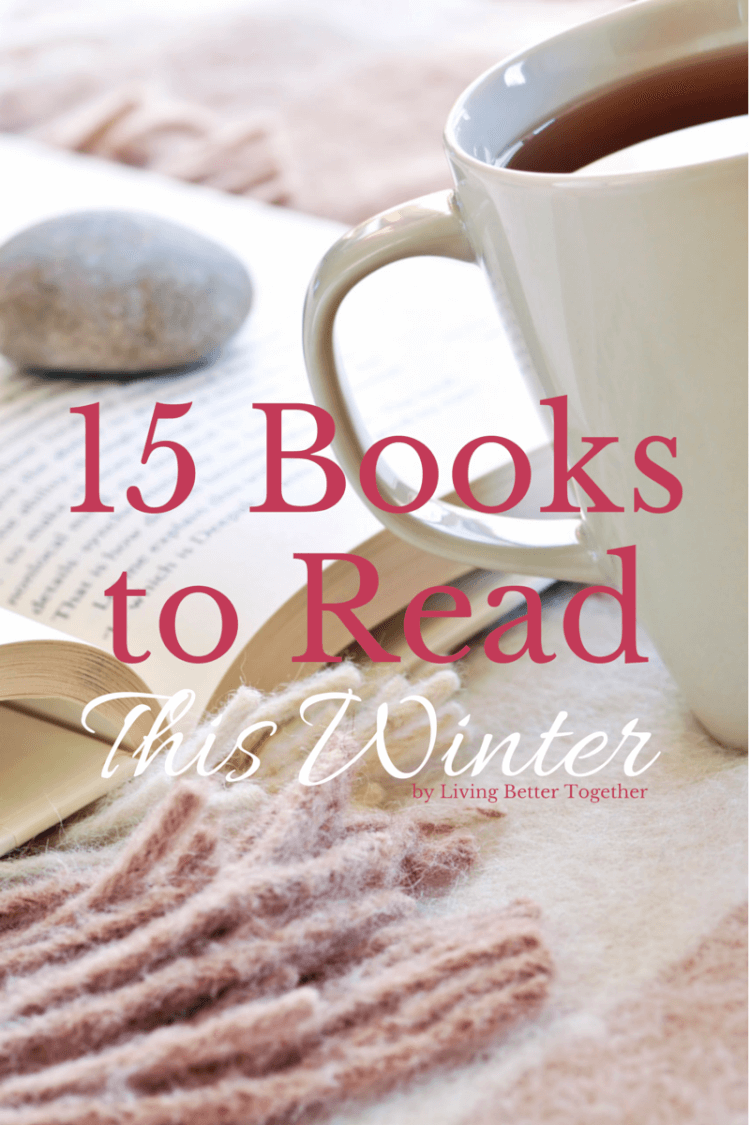 My reading moods tend to change with the season, I prefer YA in the spring, chick lit in the summer and action packed books in the fall. But when it comes to winter, almost everything is fair game. I do a lot of reading in the winter because there's really nothing better than curling up under a cozy blanket with a plate of cookies and a good book when it's snowing outside. Did I mention we've gotten 40 inches of snow here in Central Maine since Tuesday… yeah, lots of reading going on.
Since I know a lot of you are book lovers too, I figured I'd round up 15 of the books on my winter reading list in case you're looking for something new for yours. You can check out my Winter Reading List Shelf on Goodreads to easily add these to yours! Some of these are older, some are new, and one won't come out until April – but I'm really excited for it so it's on the list!
This list has a little bit of everything: love, tragedy, action, suspense, depression, space, and humor. See, if you're a fiction lover, I've got you covered! Plus, there's a GIVEAWAY! Scroll down to enter to win you choice of one of these books! Don't forget to check out The Best Books I Read 2014 and join my virtual book club, The Blissful Bookworms.
A new reading list has been added, check out the 2016 Winter Reading list!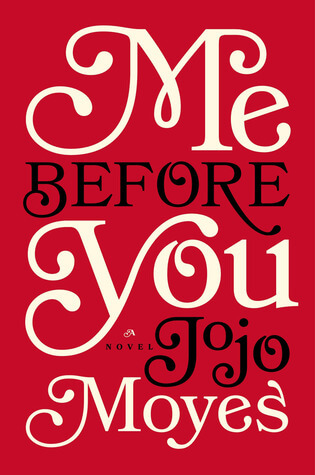 Me Before You by Jojo Moyes
"I will never, ever regret the things I've done. Because most days, all you have are places in your memory that you can go to."
― Jojo Moyes, Me Before You
Synopsis from Goodreads: Lou Clark knows lots of things. She knows how many footsteps there are between the bus stop and home. She knows she likes working in The Buttered Bun tea shop and she knows she might not love her boyfriend Patrick.
What Lou doesn't know is she's about to lose her job or that knowing what's coming is what keeps her sane.
Will Traynor knows his motorcycle accident took away his desire to live. He knows everything feels very small and rather joyless now and he knows exactly how he's going to put a stop to that.
What Will doesn't know is that Lou is about to burst into his world in a riot of colour. And neither of them knows they're going to change the other for all time.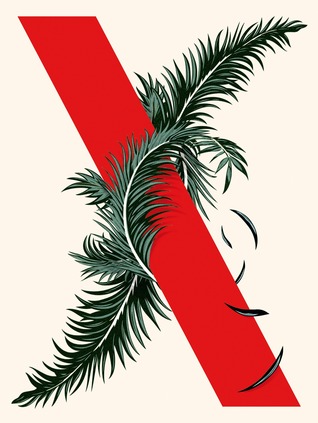 Area X: The Southern Reach Trilogy by Jeff VanderMeer
"Silence creates its own violence."
― Jeff VanderMeer, Annihilation
Synopsis from Goodreads: Area X—a remote and lush terrain—has been cut off from the rest of the continent for decades. Nature has reclaimed the last vestiges of human civilization. The first expedition returned with reports of a pristine, Edenic landscape; all the members of the second expedition committed suicide; the third expedition died in a hail of gunfire as its members turned on one another; the members of the eleventh expedition returned as shadows of their former selves, and within months of their return, all had died of aggressive cancer.
This is the twelfth expedition.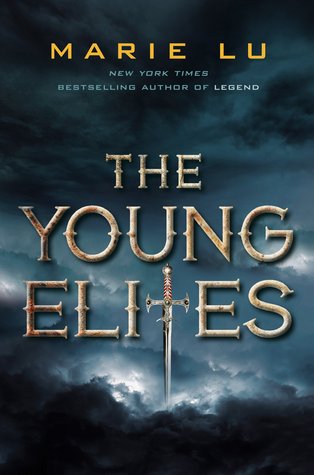 The Young Elites by Marie Lu
"Be true to yourself. But that's something everyone says and no one means. No one wants you to be yourself. They want you to be the version of yourself that they like."
― Marie Lu, The Young Elites
Synopsis from Goodreads: Adelina Amouteru is a survivor of the blood fever. A decade ago, the deadly illness swept through her nation. Most of the infected perished, while many of the children who survived were left with strange markings. Adelina's black hair turned silver, her lashes went pale, and now she has only a jagged scar where her left eye once was. Her cruel father believes she is a malfetto, an abomination, ruining their family's good name and standing in the way of their fortune. But some of the fever's survivors are rumored to possess more than just scars—they are believed to have mysterious and powerful gifts, and though their identities remain secret, they have come to be called the Young Elites.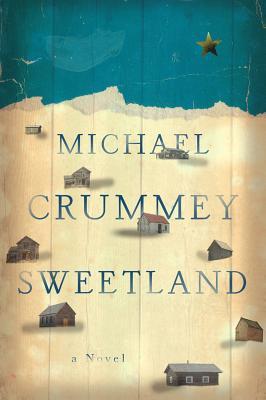 Sweetland by Michael Crummey
Synopsis from Goodreads: For twelve generations, when the fish were plentiful and when they all-but disappeared, the inhabitants of this remote island in Newfoundland have lived and died together. Now, in the second decade of the 21st century, they are facing resettlement, and each has been offered a generous compensation package to leave. But the money is offered with a proviso: everyone has to go; the government won't be responsible for one crazy coot who chooses to stay alone on an island.
That coot is Moses Sweetland. Motivated in part by a sense of history and belonging, haunted by memories of the short and lonely time he spent away from his home as a younger man, and concerned that his somewhat eccentric great-nephew will wilt on the mainland, Moses refuses to leave. But in the face of determined, sometimes violent, opposition from his family and his friends, Sweetland is eventually swayed to sign on to the government's plan. Then a tragic accident prompts him to fake his own death and stay on the deserted island. As he manages a desperately diminishing food supply, and battles against the ravages of weather, Sweetland finds himself in the company of the vibrant ghosts of the former islanders, whose porch lights still seem to turn on at night.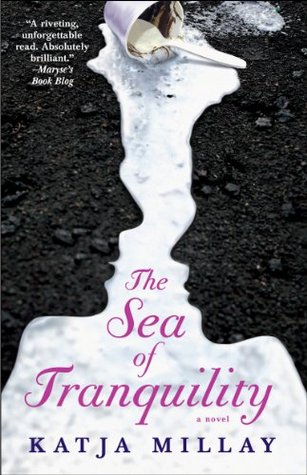 The Sea of Tranquility by Katja Millay
"Daylight won't protect you from anything. Bad things happen all the time; they don't wait until after dinner"
― Katja Millay, The Sea of Tranquility
Synopsis from Goodreads: The Sea of Tranquility is a rich, intense, and brilliantly imagined story about a lonely boy, an emotionally fragile girl, and the miracle of second chances.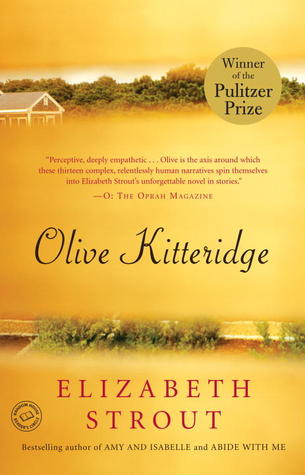 Olive Kitteridge by Elizabeth Strout
"He wanted to put his arms around her, but she had a darkness that seemed to stand beside her like an acquaintance that would not go away."
― Elizabeth Strout, Olive Kitteridge
Synopsis from Goodreads: At the edge of the continent, Crosby, Maine, may seem like nowhere, but seen through this brilliant writer's eyes, it's in essence the whole world, and the lives that are lived there are filled with all of the grand human drama–desire, despair, jealousy, hope, and love.
At times stern, at other times patient, at times perceptive, at other times in sad denial, Olive Kitteridge, a retired schoolteacher, deplores the changes in her little town and in the world at large, but she doesn't always recognize the changes in those around her: a lounge musician haunted by a past romance: a former student who has lost the will to live: Olive's own adult child, who feels tyrannized by her irrational sensitivities; and Henry, who finds his loyalty to his marriage both a blessing and a curse.
As the townspeople grapple with their problems, mild and dire, Olive is brought to a deeper understanding of herself and her life–sometimes painfully, but always with ruthless honesty. Olive Kitteridge offers profound insights into the human condition–its conflicts, its tragedies and joys, and the endurance it requires.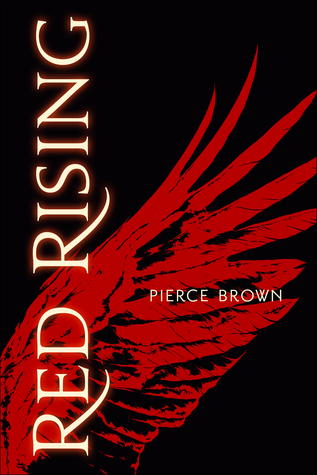 Red Rising by Pierce Brown
"I would have lived in peace. But my enemies brought me war."
― Pierce Brown, Red Rising
Synopsis from Goodreads: The Earth is dying. Darrow is a Red, a miner in the interior of Mars. His mission is to extract enough precious elements to one day tame the surface of the planet and allow humans to live on it. The Reds are humanity's last hope.
Or so it appears, until the day Darrow discovers it's all a lie. That Mars has been habitable – and inhabited – for generations, by a class of people calling themselves the Golds. A class of people who look down on Darrow and his fellows as slave labour, to be exploited and worked to death without a second thought.
Until the day that Darrow, with the help of a mysterious group of rebels, disguises himself as a Gold and infiltrates their command school, intent on taking down his oppressors from the inside. But the command school is a battlefield – and Darrow isn't the only student with an agenda.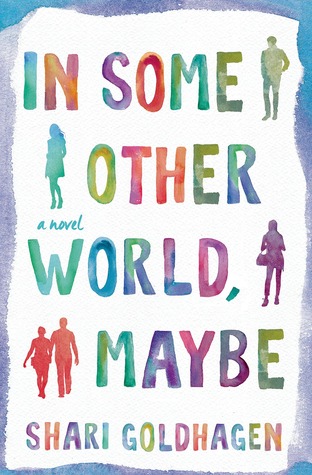 In Some Other World, Maybe by Shari Goldhagen
Synopsis from Goodreads: In December 1992, three groups of teenagers head to the theater to see the movie version of the famed Eons & Empires comic books. For Adam it's a last ditch effort to connect with something (actually, someone, the girl he's had a crush on for years) in his sleepy Florida town before he leaves for good. Passionate fan Sharon skips school in Cincinnati so she can fully appreciate the flick without interruption from her vapid almost-friends—a seemingly silly indiscretion with shocking consequences. And in suburban Chicago, Phoebe and Ollie simply want to have a nice first date and maybe fool around in the dark, if everyone they know could just stop getting in the way.
Over the next two decades, these unforgettable characters criss-cross the globe, becoming entwined by friendship, sex, ambition, fame and tragedy.
A razor-sharp, darkly comic page-turner, In Some Other World, Maybesheds light on what it means to grow up in modern America.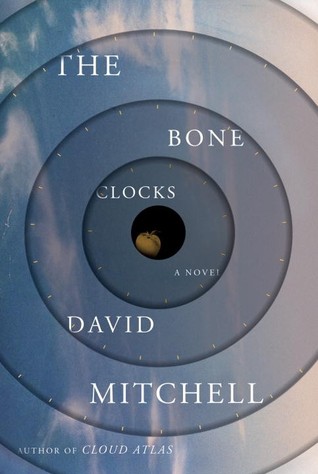 The Bone Clocks by David Mitchell
"Love's pure free joy when it works, but when it goes bad you pay for the good hours at loan-shark prices."
― David Mitchell, The Bone Clocks
Synopsis from Goodreads: Following a scalding row with her mother, fifteen-year-old Holly Sykes slams the door on her old life. But Holly is no typical teenage runaway: a sensitive child once contacted by voices she knew only as "the radio people," Holly is a lightning rod for psychic phenomena. Now, as she wanders deeper into the English countryside, visions and coincidences reorder her reality until they assume the aura of a nightmare brought to life.
For Holly has caught the attention of a cabal of dangerous mystics—and their enemies. But her lost weekend is merely the prelude to a shocking disappearance that leaves her family irrevocably scarred. This unsolved mystery will echo through every decade of Holly's life, affecting all the people Holly loves—even the ones who are not yet born.
A Cambridge scholarship boy grooming himself for wealth and influence, a conflicted father who feels alive only while reporting from occupied Iraq, a middle-aged writer mourning his exile from the bestseller list—all have a part to play in this surreal, invisible war on the margins of our world. From the medieval Swiss Alps to the nineteenth-century Australian bush, from a hotel in Shanghai to a Manhattan townhouse in the near future, their stories come together in moments of everyday grace and extraordinary wonder.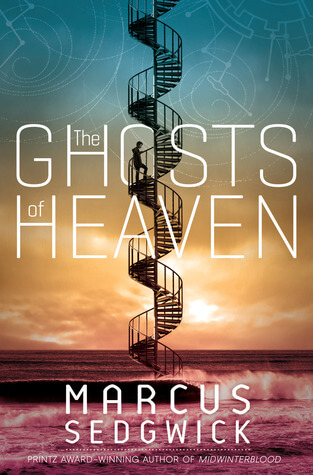 The Ghosts of Heaven by Marcus Sedgwick
Synopsis from Goodreads: Four linked stories boldly chronicle madness, obsession, and creation through the ages. Beginning with the cave-drawings of a young girl on the brink of creating the earliest form of writing, Sedgwick traverses history, plunging into the seventeenth century witch hunts and a 1920s insane asylum where a mad poet's obsession with spirals seems to be about to unhinge the world of the doctor trying to save him. Sedgwick moves beyond the boundaries of historical fiction and into the future in the book's final section, set upon a spaceship voyaging to settle another world for the first time. Merging Sedgwick's gift for suspense with science- and historical-fiction, Ghosts of Heaven is a tale is worthy of intense obsession.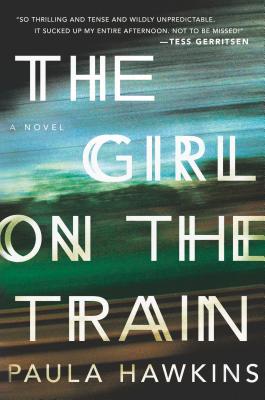 The Girl on the Train by Paula Hawkins
"I have never understood how people can blithely disregard the damage they do by following their hearts."
― Paula Hawkins, The Girl on the Train
Synopsis from Goodreads: Rachel takes the same commuter train every morning. Every day she rattles down the track, flashes past a stretch of cozy suburban homes, and stops at the signal that allows her to daily watch the same couple breakfasting on their deck. She's even started to feel like she knows them. "Jess and Jason," she calls them. Their life—as she sees it—is perfect. Not unlike the life she recently lost.
And then she sees something shocking. It's only a minute until the train moves on, but it's enough. Now everything's changed. Unable to keep it to herself, Rachel offers what she knows to the police, and becomes inextricably entwined in what happens next, as well as in the lives of everyone involved. Has she done more harm than good?
A compulsively readable, emotionally immersive, Hitchcockian thriller that draws comparisons to Gone Girl, The Silent Wife, or Before I Go to Sleep, this is an electrifying debut embraced by readers across markets and categories.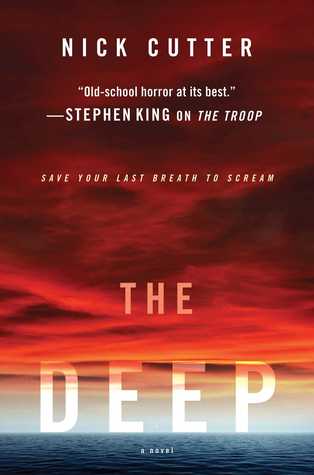 The Deep by Nick Cutter
Synopsis from Goodreads: A strange plague called the 'Gets is decimating humanity on a global scale. It causes people to forget—small things at first, like where they left their keys…then the not-so-small things like how to drive, or the letters of the alphabet. Then their bodies forget how to function involuntarily…and there is no cure. But now, far below the surface of the Pacific Ocean, deep in the Marianas Trench, an heretofore unknown substance hailed as "ambrosia" has been discovered—a universal healer, from initial reports. It may just be the key to a universal cure. In order to study this phenomenon, a special research lab, the Trieste, has been built eight miles under the sea's surface. But now the station is incommunicado, and it's up to a brave few to descend through the lightless fathoms in hopes of unraveling the mysteries lurking at those crushing depths…and perhaps to encounter an evil blacker than anything one could possibly imagine.
Girl Before a Mirror by Liza Palmer
Synopsis from Goodreads: An account executive in a Mad Men world, Anna Wyatt is at a crossroads. Recently divorced, she's done a lot of emotional housecleaning, including a self-imposed dating sabbatical. But now that she's turned forty, she's struggling to figure out what her life needs. Brainstorming to win over an important new client, she discovers a self-help book—Be the Heroine, Find Your Hero—that offers her unexpected insights and leads her to a most unlikely place: a romance writers' conference. If she can sign the Romance Cover Model of the Year Pageant winner for her campaign—and meet the author who has inspired her to take control of her life—she'll win the account.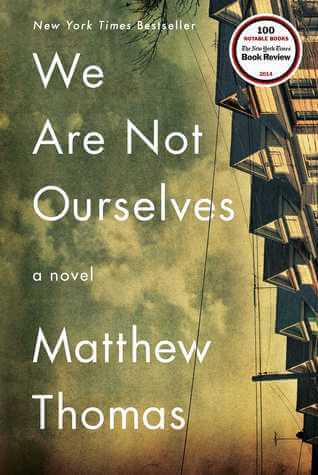 We Are Not Ourselves by Matthew Thomas
"You are not in this life to count up victories and defeats. You are in it to love and be loved."
― Matthew Thomas, We Are Not Ourselves
Synopsis from Goodreads: Born in 1941, Eileen Tumulty is raised by her Irish immigrant parents in Woodside, Queens, in an apartment where the mood swings between heartbreak and hilarity, depending on whether guests are over and how much alcohol has been consumed.
When Eileen meets Ed Leary, a scientist whose bearing is nothing like those of the men she grew up with, she thinks she's found the perfect partner to deliver her to the cosmopolitan world she longs to inhabit. They marry, and Eileen quickly discovers Ed doesn't aspire to the same, ever bigger, stakes in the American Dream.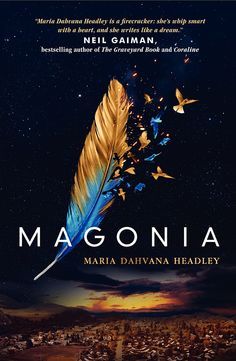 Magonia by Maria Dahvana Headley
This book will not be released until April 28th, 2015, but it sounds like a great changing of seasons book so it's on the list!
Synopsis from Goodreads: Aza Ray is drowning in thin air.
Since she was a baby, Aza has suffered from a mysterious lung disease that makes it ever harder for her to breathe, to speak—to live.
So when Aza catches a glimpse of a ship in the sky, her family chalks it up to a cruel side effect of her medication. But Aza doesn't think this is a hallucination. She can hear someone on the ship calling her name.
Only her best friend, Jason, listens. Jason, who's always been there. Jason, for whom she might have more-than-friendly feelings. But before Aza can consider that thrilling idea, something goes terribly wrong. Aza is lost to our world—and found, by another. Magonia.
Above the clouds, in a land of trading ships, Aza is not the weak and dying thing she was. In Magonia, she can breathe for the first time. Better, she has immense power—and as she navigates her new life, she discovers that war is coming. Magonia and Earth are on the cusp of a reckoning. And in Aza's hands lies the fate of the whole of humanity—including the boy who loves her. Where do her loyalties lie?
You might also like: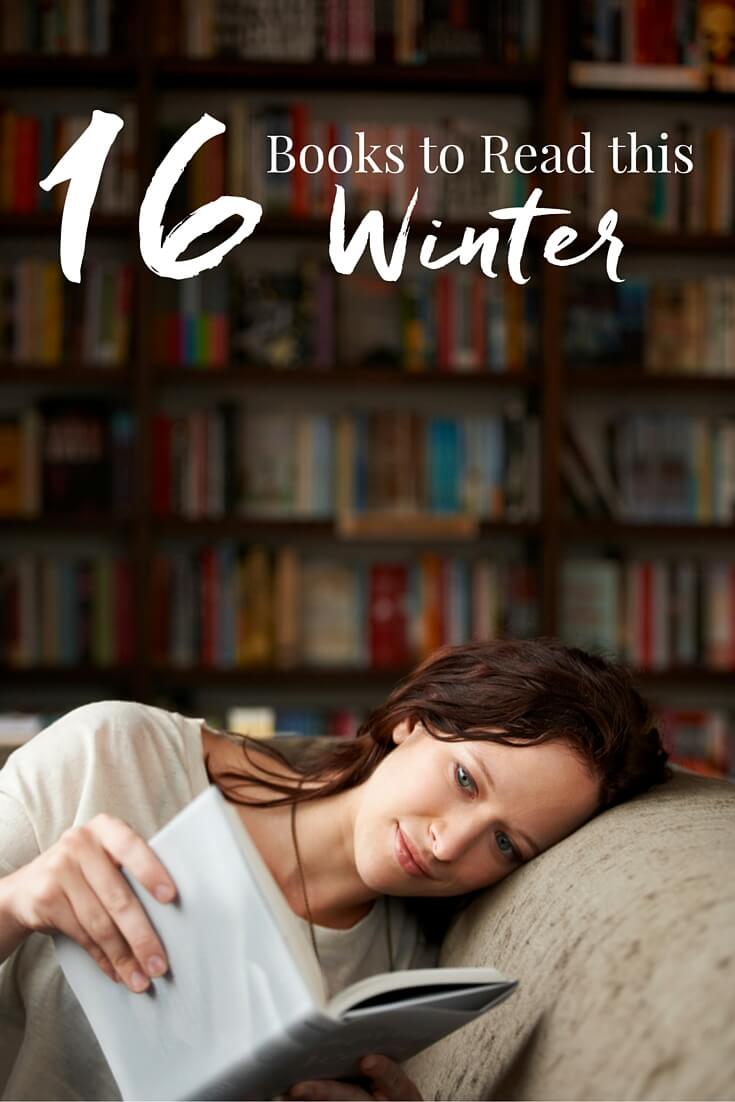 16 Books to Read – Winter 2016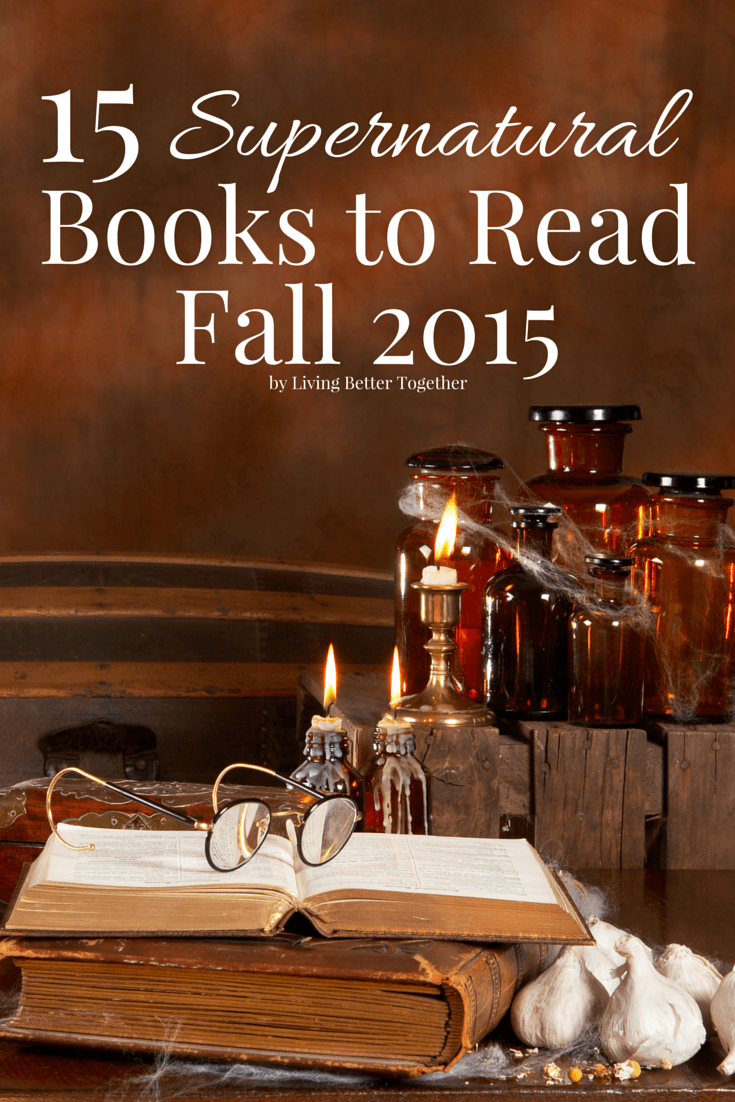 15 Supernatural Books to Read this Fall
Pin this list for later: