Having a girls night or just need something to fill the time? Check out these 15 Things to Watch on Netflix for Her this summer!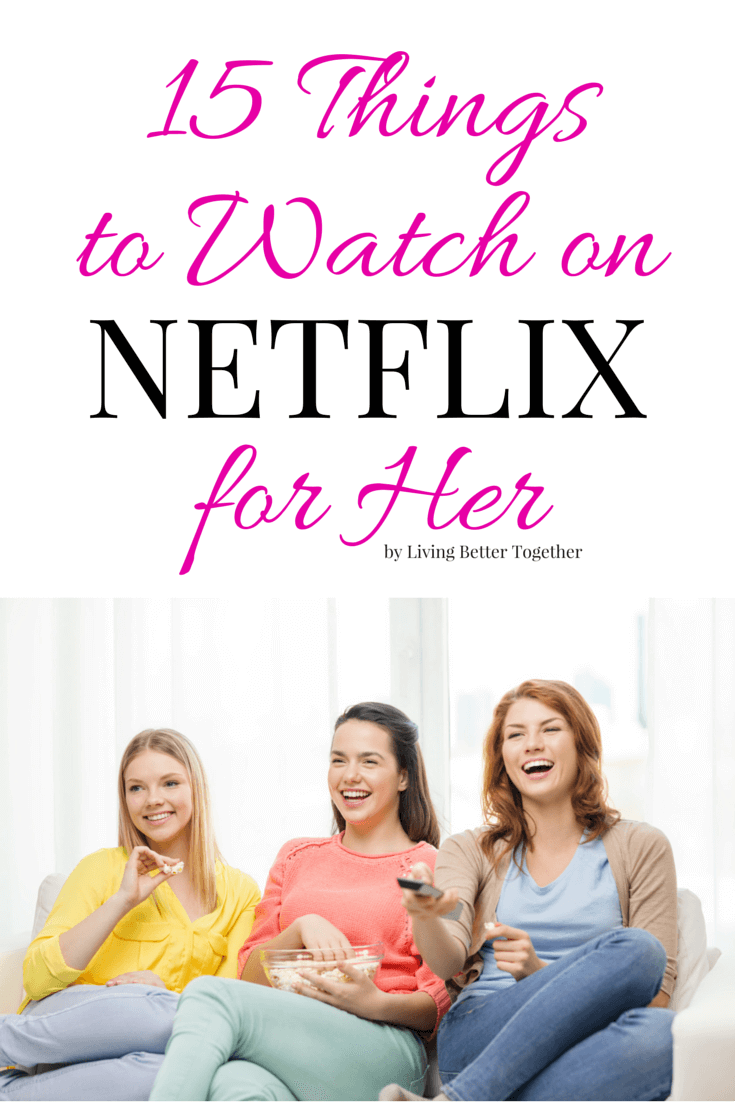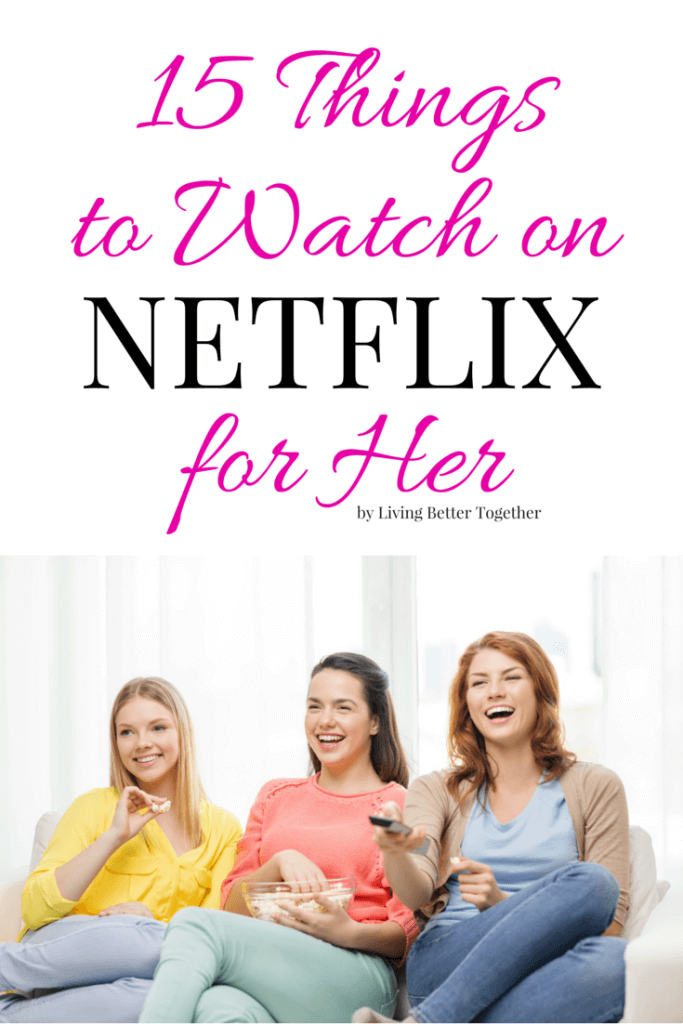 It's time for another installment in the Netflix Summer Series! I've gathered up 15 great movie and show recommendations for her that include a little bit of everything. We've got comedy, tear jerkers, classics, magic and food porn… could you ask for anything more? Matt will be back next Sunday with the "For Him" installment, so stay tuned!

Friends – Now that this is finally on Netflix, it seems necessary to binge through it on rainy days. When Friends was on tv, I was a bit young for the audience, but I still loved it and it holds up well almost 20 years later.
Grey's Anatomy – Matt and I actually went back a cruised through the first several season about 3 summers ago. I had forgotten most of what happened and the show really holds up, even if at this point it should have ended already. The early seasons are strong though and the cast is really enjoyable.
Witches of East End – I haven't actually seen this series yet, but I've heard lots and lots of good things about it, so I'm intrigued.
Almost Famous – I absolutely love this movie! I think it's a wonderful coming of age movie about a teenage boy who gets hired to write for Rolling Stone and hits the road with the band.
Breakfast at Tiffany's – This is a CLASSIC in every sense of the word. I'm almost ashamed to admit that I hadn't seen the film adaptation of Truman Capote's great novel until two years ago while sick in bed. Every woman should see this movie at least once. Plus… Audrey 🙂

Clueless – Calling all 90s kids! Obviously, this had to make the list! It actually turns 20 years old today… now that's just craziness!
Remember Me – A hauntingly heartbreaking indie film that will leave you in tears. This is probably my favorite Pattinson film and I love Emilie De Ravin, I thought their chemistry was great in this film and the ending is something that will hit close to home for any American.
One Day – I recently watched this film before our trip to Scotland since the film begins and ends in Edinburgh with a hike up Arthur's Seat. I love Hathaway and Sturgess and thought they were perfect together in this film that covers the lives of best friends across decades.
The Vampire Diaries – I know, I know. Vampires, really? Well, at least, I'm not recommending Twilight (and I'M NOT recommending Twilight). I binged watched VD about 2 or 3 summers ago after refusing to watch it for years. I kind of got addicted even though I'm not a fan of the main character, I really loved the rest of the cast in Mystic Falls. The Originals, which is a spin-off from this, is actually 1000000x better, but I feel like you need to watch this first so you know the history. I can't wait to see where the new season takes us in the fall!
Hart of Dixie – This is one of those mindlessly entertaining and feel good shows. I really loved the southern setting and the characters and their continuously messy love lives. I was really sad to see it end last spring.

Changeling – I really think every film directed by Clint Eastwood should come with a "bring tissues" warning label. This film most definitely calls for them and knowing that it's based on a true story will truly break your heart. Jolie is phenomenal as a mother searching for her missing son in the 1920s.
Once Upon a Time – Disney for adults with all your favorite characters! The drama, the magic, the romance – if you're not watching this show already… get on it! Oh and just ignore some of the bad CGI.
The Pioneer Woman – We all need a little food porn in our lives and Ree is just the lady to show us how to prep for a family reunion or a Christmas dinner. Since I don't have Food Network because we live A Cable Free Life, I was happy to see this finally pop up on Netflix.
Mean Girls – This one goes without saying.
Labor Day – I had no interest in this movie when it first came out, and I've never read the book. However, after watching it, I found it to be quite a beautiful story and I really wanted pie afterward, so be prepared.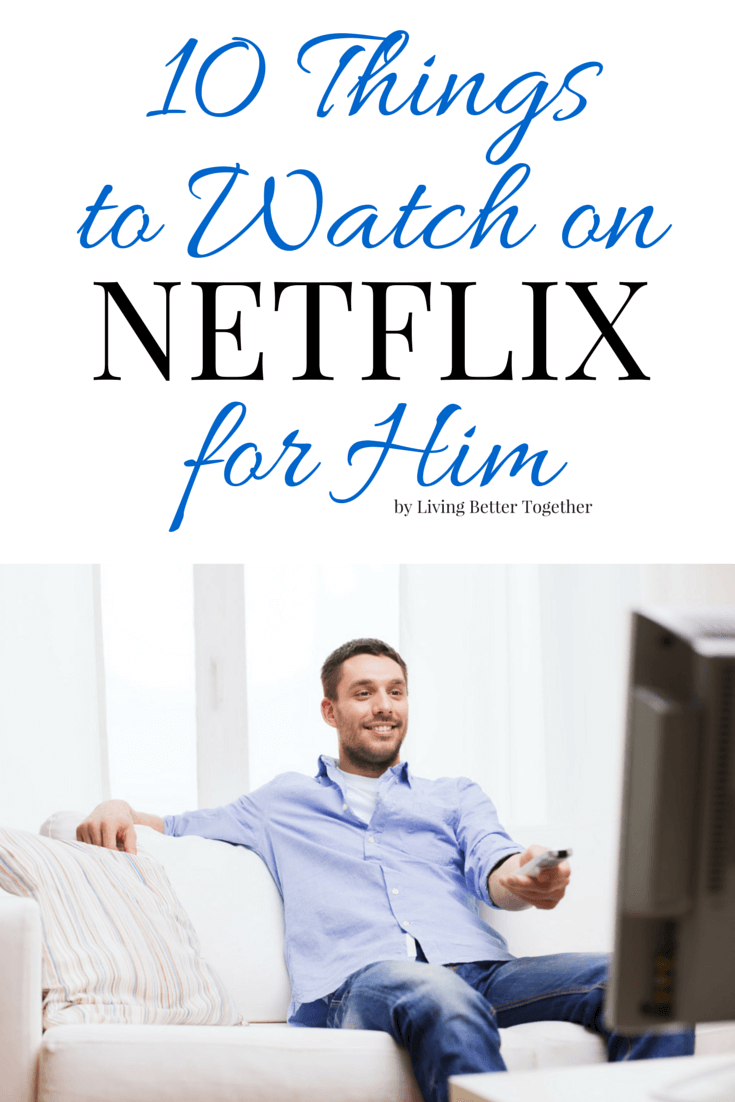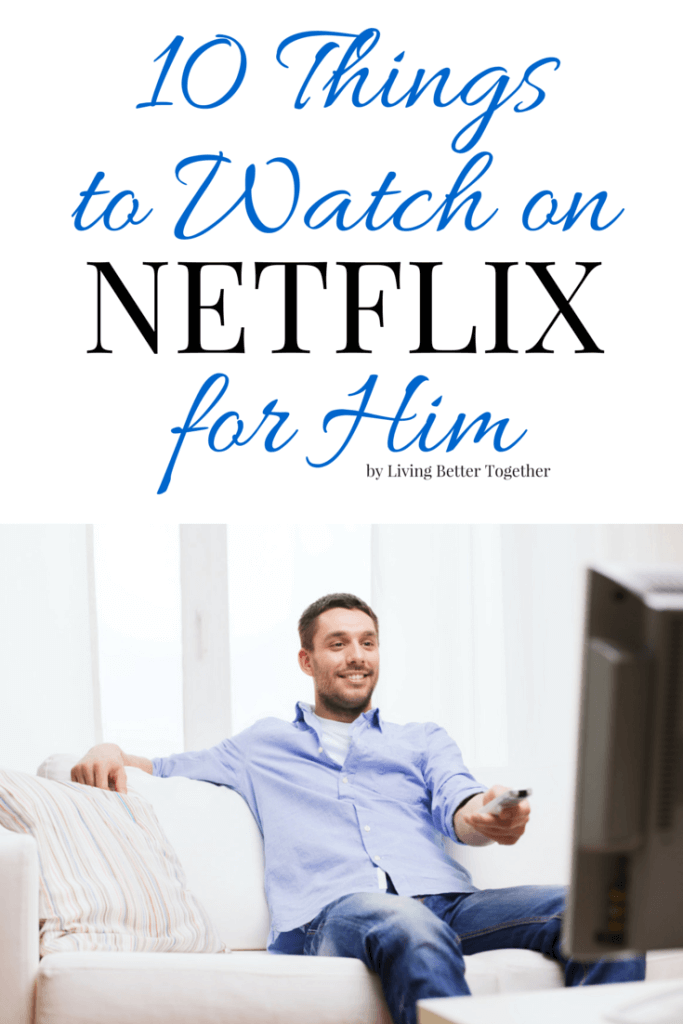 10 Things to Watch on Netflix for Him