This post may contain affiliate links. Using these links, I earn a small commission at no additional cost to you!
These 17 Books To Read This Summer are filled with love, action, advice, and so much more! They're the perfect companion for a day at the beach, a flight, or an afternoon lounging in the hammock.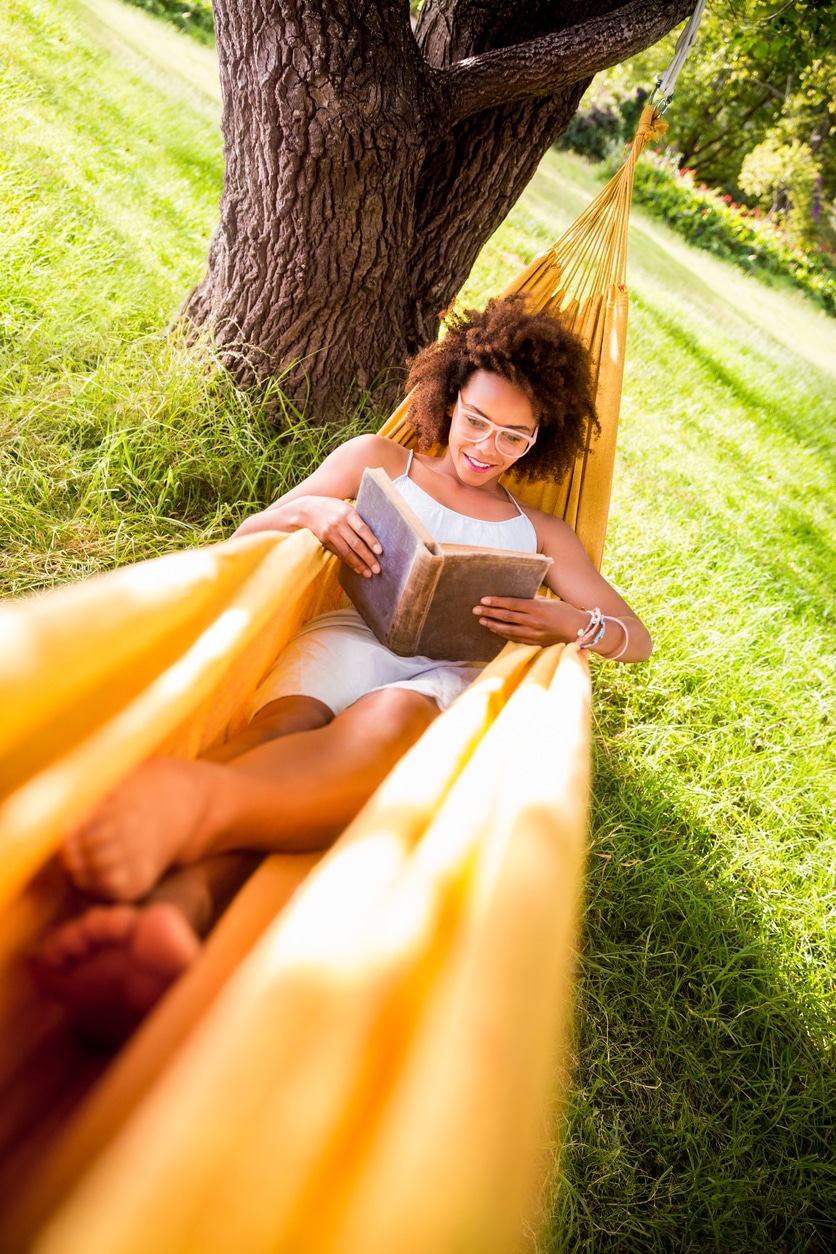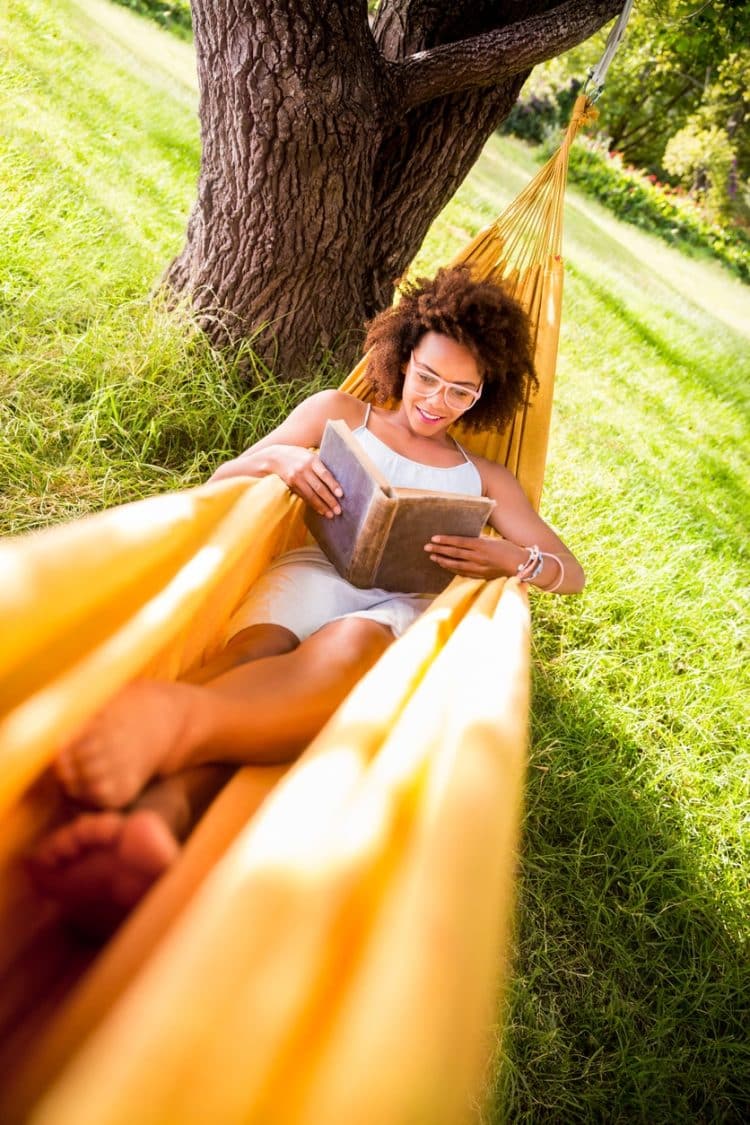 17 Books To Read This Summer
PIN IT TO YOUR BOOKS BOARD ON PINTEREST!
FOLLOW SUGAR & SOUL ON PINTEREST FOR MORE GREAT IDEAS!
Summer officially kicked off a few days ago and I'm well underway when it comes to my summer reading list! I love putting together these lists each season and you guys really seem to love them too. Have you ever read one of the books I've recommended in that past? Which one, what did you think about it, I'd love for you to leave a comment telling me!
So anyways, last summer I picked books with strong female leads, this time around there's no real theme, just books that I've been looking forward to reading for one reason or another. But I do think that this list includes books that will make you laugh, cry, evaluate life, and so much more. Every book may not be for everyone, but I believe that each of you will find something on this list to enjoy!
You can check out last year's Summer Reading List and this year's Winter Reading List as well for more great books to add to your library!
Follow me on Goodreads to keep up with all the books I'm binging and for full reviews as I finish each one. I've added buttons below each book to make it easier to find the books on Amazon for purchase or more info. You should be able to find all over these books in paperback and on kindle, some are even in the Kindle Unlimited Library.
[su_button url="https://amzn.to/2u5hA9s" target="blank" background="#708e44″ size="5″ center="yes" rel="nofollow"]Buy A Kindle![/su_button]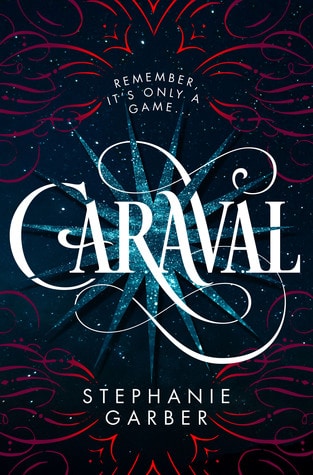 Caraval by Stephanie Garber
"She imagined loving him would feel like falling in love with darkness, frightening and consuming yet utterly beautiful when the stars came out."
Why It Made The List: I love books that suck you into magical worlds and I've been anticipating this one for almost a year. I couldn't wait to dive into to all the twists and turns of the world of Caraval.
Synopsis: Scarlett Dragna has never left the tiny island where she and her sister, Tella, live with their powerful, and cruel, father. Now Scarlett's father has arranged a marriage for her, and Scarlett thinks her dreams of seeing Caraval—the faraway, once-a-year performance where the audience participates in the show—are over.
But this year, Scarlett's long-dreamt-of invitation finally arrives. With the help of a mysterious sailor, Tella whisks Scarlett away to the show. Only, as soon as they arrive, Tella is kidnapped by Caraval's mastermind organizer, Legend. It turns out that this season's Caraval revolves around Tella, and whoever finds her first is the winner.
Scarlett has been told that everything that happens during Caraval is only an elaborate performance. Nevertheless, she becomes enmeshed in a game of love, heartbreak, and magic. And whether Caraval is real or not, Scarlett must find Tella before the five nights of the game are over or a dangerous domino effect of consequences will be set off, and her beloved sister will disappear forever.
Welcome, welcome to Caraval…beware of getting swept too far away.
[su_button url="https://amzn.to/2sbmd0g" target="blank" background="#708e44″ size="5″ center="yes" rel="nofollow"]Buy Caraval![/su_button]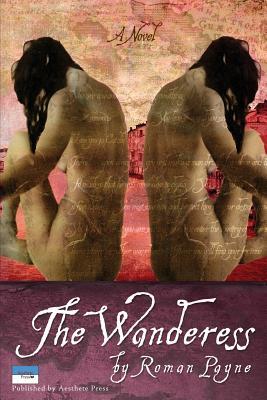 The Wanderess by Roman Payne
"She was free in her wildness. She was a wanderess, a drop of free water. She belonged to no man and to no city"
Why It Made The List: When I was working on my Travel Quotes post earlier this year, two quotes from this book popped up during my research and made me want to check this book out, plus reviews for it are really good, here's to hoping it is as well.
Synopsis: A gothic mystery novel and a story of passion and romance set against the backdrop of a timeless Mediterranean landscape, The Wanderess tells of the notorious adventurer Saul and his passion for the beautiful Saskia, a mysterious young orphan girl whom he meets and vows to protect as his child. When Saul's pursuit of pleasure and fortune gets tangled with the quest of this "Wanderess" for her long-lost friend and her own fortune, the two find themselves on a picaresque path that leads them through Spain, France, Italy and beyond; their adventures weaving them deeper and deeper into a web of jealous passion, intrigue, betrayal, and finally, murder. The
The Wanderess is a love story, a novel of heroism, friendship, and romance, portraying the lives of two unsettled vagabonds led by their own strange desires, mutual obsessions, and one single fortune. The Wanderess is the fifth novel by Roman Payne, an author who pushes the boundaries of poetic language, imagination, sexual charge, and psychological mystery-his prose bearing always a timeless quality that transports the reader to faraway lands and times.
[su_button url="https://amzn.to/2s6w4Jv" target="blank" background="#708e44″ size="5″ center="yes" rel="nofollow"]Buy The Wanderess![/su_button]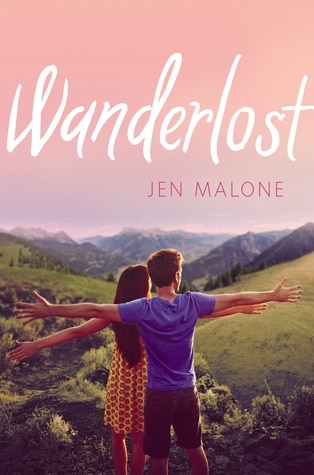 Wanderlost by Jen Malone
"It's a free-choice afternoon and I choose you."
Why It Made The List: Who doesn't want to spend a summer in Europe? I have a feeling this will be a lighthearted, wanderlust-inspiring read that I'll be able to breeze right through!
Synopsis: Not all those who wander are lost, but Aubree Sadler most definitely is on this novel's whirlwind trip through Europe.
Aubree can't think of a better place to be than in perfectly boring Ohio, and she's ready for a relaxing summer. But when her older sister, Elizabeth, gets into real trouble, Aubree is talked into taking over Elizabeth's summer job, leading a group of senior citizens on a bus tour through Europe.
Aubree doesn't even make it to the first stop in Amsterdam before their perfect plan unravels, leaving her with no phone, no carefully prepared binder full of helpful facts, and an unexpected guest: the tour company owner's son, Sam. Considering she's pretending to be Elizabeth, she absolutely shouldn't fall for him, but she can't help it, especially with the most romantic European cities as the backdrop for their love story.
But her relationship with Sam is threatening to ruin her relationship with her sister, and she feels like she's letting both of them down. Aubree knows this trip may show her who she really is—she just hopes she likes where she ends up.
[su_button url="https://amzn.to/2u4o602″ target="blank" background="#708e44″ size="5″ center="yes" rel="nofollow"]Buy Wanderlost![/su_button]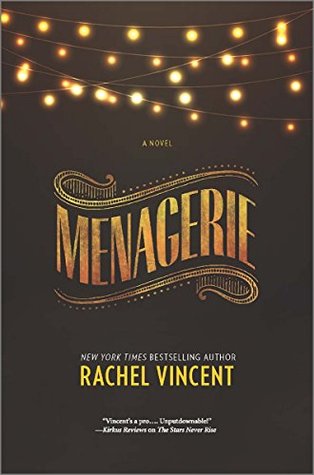 Menagerie by Rachel Vincent
"But if monsters could look like humans, and humans could look like monsters, how could anyone ever really be sure that the right people stood on the outside of all those cages?"
Why It made The List: I've kind of fallen for carnival and circus books, they have this whole other element of imagination that I love being swept up into.
Synopsis: When Delilah Marlow visits a famous traveling carnival, Metzger's Menagerie, she is an ordinary woman in a not-quite-ordinary world. But under the macabre circus black-top, she discovers a fierce, sharp-clawed creature lurking just beneath her human veneer. Captured and put on exhibition, Delilah in her black swan burlesque costume is stripped of her worldly possessions, including her own name, as she's forced to "perform" in town after town.
But there is breathtaking beauty behind the seamy and grotesque reality of the carnival. Gallagher, her handler, is as kind as he is cryptic and strong. The other "attractions"—mermaids, minotaurs, gryphons and kelpies—are strange, yes, but they share a bond forged by the brutal realities of captivity. And as Delilah struggles for her freedom, and for her fellow menagerie, she'll discover a strength and a purpose she never knew existed.
[su_button url="https://amzn.to/2sbp5Ky" target="blank" background="#708e44″ size="5″ center="yes" rel="nofollow"]Buy Menagerie![/su_button]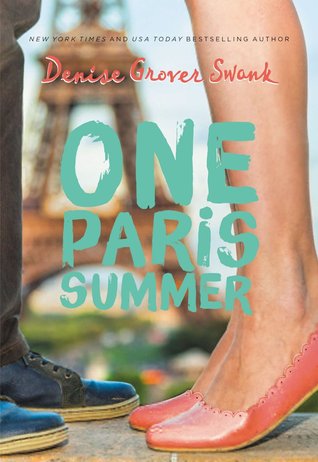 One Paris Summer by Denise Grover Swank
"Sometimes what we see as our purpose hurts us in the end."
Why It Made The List: I thought a little bit of cheesy chick-lit was a must for the list and since I haven't been to France yet, I thought it might get the gears turning!
Synopsis: Most teens dream of visiting the City of Lights, but it feels more like a nightmare for Sophie Brooks. She and her brother are sent to Paris to spend the summer with their father, who left home a year ago without any explanation. As if his sudden abandonment weren't betrayal enough, he's about to remarry, and they're expected to play nice with his soon-to-be wife and stepdaughter. The stepdaughter, Camille, agrees to show them around the city, but she makes it clear that she will do everything in her power to make Sophie miserable.
Sophie could deal with all the pain and humiliation if only she could practice piano. Her dream is to become a pianist, and she was supposed to spend the summer preparing for a scholarship competition. Even though her father moved to Paris to pursue his own dream, he clearly doesn't support hers. His promise to provide her with a piano goes unfulfilled.
Still, no one is immune to Paris's charm. After a few encounters with a gorgeous French boy, Sophie finds herself warming to the city, particularly when she discovers that he can help her practice piano. There's just one hitch—he's a friend of Camille's, and Camille hates Sophie. While the summer Sophie dreaded promises to become the best summer of her life, one person could ruin it all.
[su_button url="https://amzn.to/2sRdcv2″ target="blank" background="#708e44″ size="5″ center="yes" rel="nofollow"]Buy One Paris Summer![/su_button]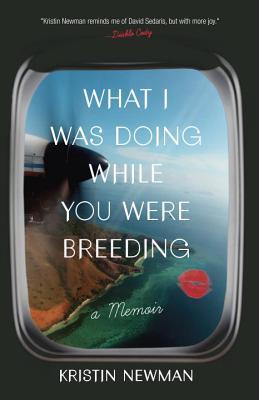 What I Was Doing While You Were Breeding by Kristin Newman
"I wanted love, but I also wanted freedom and adventure, and those two desires fought like angry obese sumo wrestlers in the dojo of my soul."
Why It Made The List: Several women in the Girls Love Travel group on facebook recommended this book and I just had to get my hands on it. You know when you read the right book at the right time, this was one of those books. I finished it a few days ago.
Synopsis: Kristin Newman spent much of her twenties and thirties buying dresses to wear to her friends' weddings and baby showers. Not ready to settle down and in need of an escape from her fast-paced job as a sitcom writer, Kristin instead traveled the world, often alone, for several weeks each year. In addition to falling madly in love with the planet, Kristin fell for many attractive locals, men who could provide the emotional connection she wanted without costing her the freedom she desperately needed.
Kristin introduces readers to the Israeli bartenders, Finnish poker players, sexy Bedouins, and Argentinean priests who helped her transform into "Kristin-Adjacent" on the road–a slower, softer, and, yes, sluttier version of herself at home.
[su_button url="https://amzn.to/2s6DYma" target="blank" background="#708e44″ size="5″ center="yes" rel="nofollow"]Buy What I Was Doing While You Were Breeding![/su_button]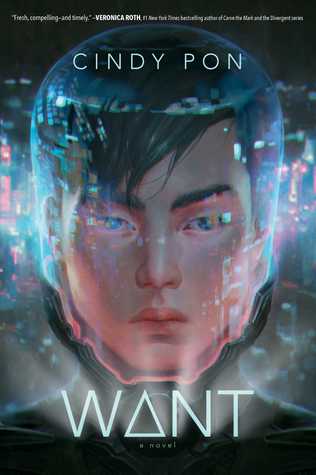 Want by Cindy Pon
Why It Made The List: I felt like the list was lacking a bit of SciFi and maybe even some action, so this one's here to make sure I don't get too carried up in summer flings 😉
Synopsis: Jason Zhou survives in a divided society where the elite use their wealth to buy longer lives. The rich wear special suits that protect them from the pollution and viruses that plague the city, while those without suffer illness and early deaths. Frustrated by his city's corruption and still grieving the loss of his mother, who died as a result of it, Zhou is determined to change things, no matter the cost.
With the help of his friends, Zhou infiltrates the lives of the wealthy in hopes of destroying the international Jin Corporation from within. Jin Corp not only manufactures the special suits the rich rely on, but they may also be manufacturing the pollution that makes them necessary.
Yet the deeper Zhou delves into this new world of excess and wealth, the more muddled his plans become. And against his better judgment, Zhou finds himself falling for Daiyu, the daughter of Jin Corp's CEO. Can Zhou save his city without compromising who he is or destroying his own heart?
[su_button url="https://amzn.to/2tbmlBG" target="blank" background="#708e44″ size="5″ center="yes" rel="nofollow"]Buy Want![/su_button]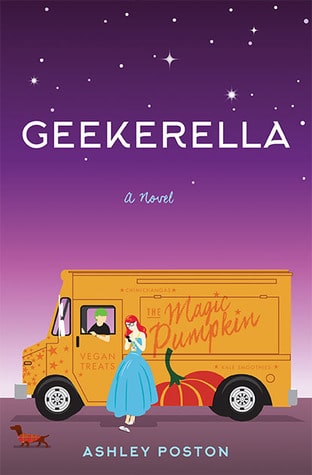 Geekerella by Ashley Poston
"It isn't the kind of kiss to end a universe of possibilities. It's the exact opposite. It's the kind of kiss that creates them."
Why It Made The List: I'm always up for a modern day retelling of the classics I grew up with!
Synopsis: When geek girl Elle Wittimer sees a cosplay contest sponsored by the producers of Starfield, she has to enter. First prize is an invitation to the ExcelsiCon Cosplay Ball and a meet-and-greet with the actor slated to play Federation Prince Carmindor in the reboot. Elle's been scraping together tips from her gig at the Magic Pumpkin food truck behind her stepmother's back, and winning this contest could be her ticket out once and for all—not to mention a fangirl's dream come true.
Teen actor Darien Freeman is less than thrilled about this year's ExcelsiCon. He used to live for conventions, but now they're nothing but jaw-aching photo sessions and awkward meet-and-greets. Playing Federation Prince Carmindor is all he's ever wanted, but the diehard Starfield fandom has already dismissed him as just another heartthrob. As ExcelsiCon draws near, closet nerd Darien feels more and more like a fake—until he meets a girl who shows him otherwise.
[su_button url="https://amzn.to/2u5uS5Q" target="blank" background="#708e44″ size="5″ center="yes" rel="nofollow"]Buy Geekerella![/su_button]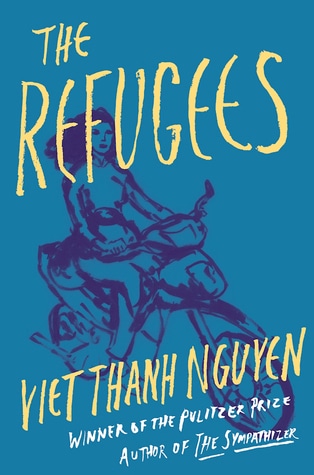 The Refugees by Viet Thanh Nguyen
"The dead move on, but the living, we just stay here."
Why It Made The List: I think books like this need to be read more by more.
Synopsis: With the coruscating gaze that informed The Sympathizer, in The Refugees Viet Thanh Nguyen gives voice to lives led between two worlds, the adopted homeland and the country of birth. From a young Vietnamese refugee who suffers profound culture shock when he comes to live with two gay men in San Francisco, to a woman whose husband is suffering from dementia and starts to confuse her for a former lover, to a girl living in Ho Chi Minh City whose older half-sister comes back from America having seemingly accomplished everything she never will, the stories are a captivating testament to the dreams and hardships of immigration.
[su_button url="https://amzn.to/2u4FIZu" target="blank" background="#708e44″ size="5″ center="yes" rel="nofollow"]Buy The Refugees![/su_button]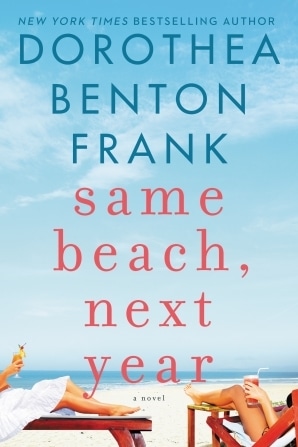 Same Beach, Next Year by Dorothea Benton Frank
Why It Made The List: A friend recommended it and who doesn't love a little beach drama?
Synopsis: One enchanted summer, two couples begin a friendship that will last more than twenty years and transform their lives.
A chance meeting on the Isle of Palms, one of Charleston's most stunning barrier islands, brings former sweethearts, Adam Stanley and Eve Landers together again. Their respective spouses, Eliza and Carl, fight sparks of jealousy flaring from their imagined rekindling of old flames. As Adam and Eve get caught up on their lives, their partners strike up a deep friendship—and flirt with an unexpected attraction—of their own.
Year after year, Adam, Eliza, Eve, and Carl eagerly await their reunion at Wild Dunes, a condominium complex at the island's tip end, where they grow closer with each passing day, building a friendship that will withstand financial catastrophe, family tragedy, and devastating heartbreak. The devotion and love they share will help them weather the vagaries of time and enrich their lives as circumstances change, their children grow up and leave home, and their twilight years approach.
[su_button url="https://amzn.to/2rRG9pu" target="blank" background="#708e44″ size="5″ center="yes" rel="nofollow"]Buy Same Beach, Next Year![/su_button]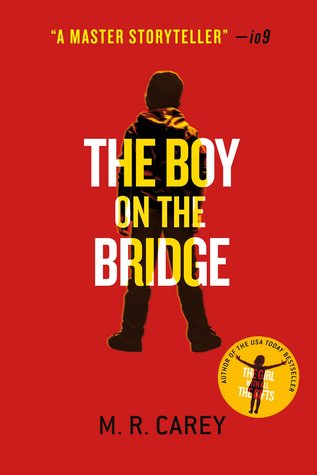 The Boy On The Bridge by M.R. Carey
"She is an anomaly. Anomalies explode old theories and engender new ones. They are dangerous and glorious."
Why It Made The List: I loved The Girl With All The Gifts and I am hoping this will be just as good!
Synopsis: Once upon a time, in a land blighted by terror, there was a very clever boy.
The people thought the boy could save them, so they opened their gates and sent him out into the world.
To where the monsters lived.
[su_button url="https://amzn.to/2u53VyO" target="blank" background="#708e44″ size="5″ center="yes" rel="nofollow"]Buy The Boy On The Bridge![/su_button]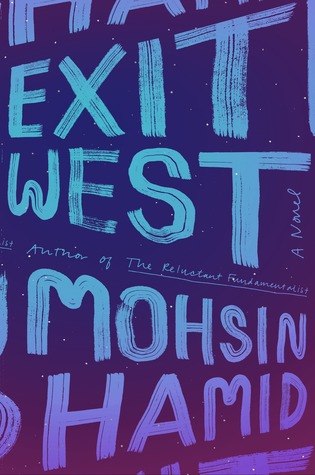 Exit West by Mohsin Hamid
"We are all migrants through time."
Why It Made The List: It was one of my Book Of The Month books and it sounded very intriguing with the mix of modern day social issues and fantasy.
[su_button url="https://www.mybotm.com/dtj1ox4srjqhncdi" target="blank" background="#708e44″ size="5″ center="yes" rel="nofollow"]Sign Up For Book Of The Month![/su_button]
Synopsis: In a country teetering on the brink of civil war, two young people meet—sensual, fiercely independent Nadia and gentle, restrained Saeed. They embark on a furtive love affair and are soon cloistered in a premature intimacy by the unrest roiling their city. When it explodes, turning familiar streets into a patchwork of checkpoints and bomb blasts, they begin to hear whispers about doors—doors that can whisk people far away, if perilously and for a price. As the violence escalates, Nadia and Saeed decide that they no longer have a choice. Leaving their homeland and their old lives behind, they find a door and step through.
Exit West follows these characters as they emerge into an alien and uncertain future, struggling to hold on to each other, to their past, to the very sense of who they are. Profoundly intimate and powerfully inventive, it tells an unforgettable story of love, loyalty, and courage that is both completely of our time and for all time.
[su_button url="https://amzn.to/2u4JGl9″ target="blank" background="#708e44″ size="5″ center="yes" rel="nofollow"]Buy Exit West![/su_button]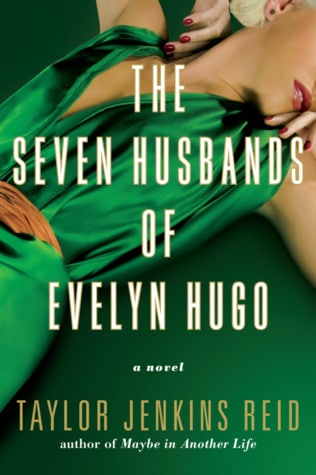 The Seven Husbands of Evelyn Hugo by Taylor Jenkins Reid
Why It Made The List: Another BOTM club book and I thought it sounded like a rich and glamorous read.
Synopsis: Evelyn Hugo is finally ready to tell the truth about her glamorous and scandalous life. But when she chooses unknown magazine reporter Monique Grant for the job, no one in the journalism community is more astounded than Monique herself. Why her? Why now?
Monique is not exactly on top of the world. Her husband, David, has left her, and her career has stagnated. Regardless of why Evelyn has chosen her to write her biography, Monique is determined to use this opportunity to jumpstart her career.
Summoned to Evelyn's Upper East Side apartment, Monique listens as Evelyn unfurls her story: from making her way to Los Angeles in the 1950s to her decision to leave show business in the late 80s, and, of course, the seven husbands along the way. As Evelyn's life unfolds through the decades—revealing a ruthless ambition, an unexpected friendship, and a great forbidden love—Monique begins to feel a very a real connection to the actress. But as Evelyn's story catches up with the present, it becomes clear that her life intersects with Monique's own in tragic and irreversible ways.
Filled with emotional insight and written with Reid's signature talent, this is a fascinating journey through the splendor of Old Hollywood into the harsh realities of the present day as two women struggle with what it means—and what it takes—to face the truth.
[su_button url="https://amzn.to/2u52rF2″ target="blank" background="#708e44″ size="5″ center="yes" rel="nofollow"]Buy The Seven Husbands of Evelyn Reid![/su_button]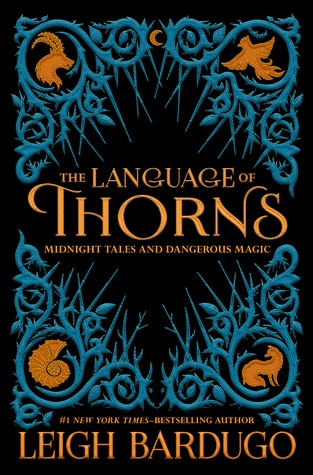 The Language of Thorns by Leigh Bardugo
Why It Made The List: I loved Six of Crows by the same author and I'm excited to dive into these short stories!
Synopsis: Travel to a world of dark bargains struck by moonlight, of haunted towns and hungry woods, of talking beasts and gingerbread golems, where a young mermaid's voice can summon deadly storms and where a river might do a lovestruck boy's bidding but only for a terrible price.
[su_button url="https://amzn.to/2u4zvNh" target="blank" background="#708e44″ size="5″ center="yes" rel="nofollow"]Buy The Language of Thorns![/su_button]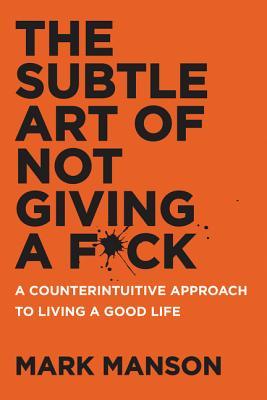 The Subtle Art Of Not Giving A F*ck by Mark Manson
"The desire for more positive experience is itself a negative experience. And, paradoxically, the acceptance of one's negative experience is itself a positive experience."
Why It's On The List: I think it's important to read a self-help book every now and again. My husband has already read it and my brother-in-law is currently giving it a go.
Synopsis: In this generation-defining self-help guide, a superstar blogger cuts through the crap to show us how to stop trying to be "positive" all the time so that we can truly become better, happier people.
For decades, we've been told that positive thinking is the key to a happy, rich life. "F**k positivity," Mark Manson says. "Let's be honest, shit is f**ked and we have to live with it." In his wildly popular Internet blog, Mason doesn't sugarcoat or equivocate. He tells it like it is—a dose of raw, refreshing, honest truth that is sorely lacking today. The Subtle Art of Not Giving a F**k is his antidote to the coddling, let's-all-feel-good mindset that has infected American society and spoiled a generation, rewarding them with gold medals just for showing up.
Manson makes the argument, backed both by academic research and well-timed poop jokes, that improving our lives hinges not on our ability to turn lemons into lemonade, but on learning to stomach lemons better. Human beings are flawed and limited—"not everybody can be extraordinary, there are winners and losers in society, and some of it is not fair or your fault." Manson advises us to get to know our limitations and accept them. Once we embrace our fears, faults, and uncertainties, once we stop running and avoiding and start confronting painful truths, we can begin to find the courage, perseverance, honesty, responsibility, curiosity, and forgiveness we seek.
There are only so many things we can give a f**k about so we need to figure out which ones really matter, Manson makes clear. While money is nice, caring about what you do with your life is better, because true wealth is about experience. A much-needed grab-you-by-the-shoulders-and-look-you-in-the-eye moment of real talk, filled with entertaining stories and profane, ruthless humor, The Subtle Art of Not Giving a F**k is a refreshing slap for a generation to help them lead contented, grounded lives.
[su_button url="https://amzn.to/2sbPHuH" target="blank" background="#708e44″ size="5″ center="yes" rel="nofollow"]Buy The Subtle Art Of Not Giving A F*ck![/su_button]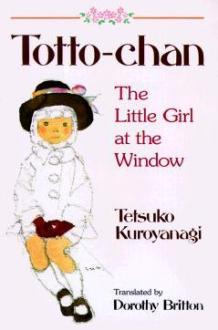 Totto-chan: The Little Girl At The Window by Tetsuko Kuroyanagi
"Having eyes, but not seeing beauty; having ears, but not hearing music; having minds, but not perceiving truth; having hearts that are never moved and therefore never set on fire. These are the things to fear, said the headmaster."
Why It Made The List: It's supposed to be one of the philosophical books that you just have to read, kind of like The Alchemist, so here goes nothing!
Synopsis: This engaging series of childhood recollections tells about an ideal school in Tokyo during World War II that combined learning with fun, freedom, and love. This unusual school had old railroad cars for classrooms, and it was run by an extraordinary man–its founder and headmaster, Sosaku Kobayashi–who was a firm believer in freedom of expression and activity.
[su_button url="https://amzn.to/2t73ffc" target="blank" background="#708e44″ size="5″ center="yes" rel="nofollow"]Buy Totto-chan: The Little Girl At The Window![/su_button]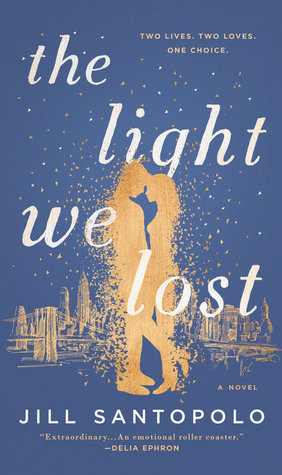 The Light We Lost by Jill Santopolo
"The thing about roads is sometimes you happen upon them again. Sometimes you get another chance to travel down the same path."
Why It Made The List: I love books that cover large time periods, especially those dealing with love. I have a feeling this one might be a tearjerker!
Synopsis: Lucy is faced with a life-altering choice. But before she can make her decision, she must start her story—their story—at the very beginning.
Lucy and Gabe meet as seniors at Columbia University on a day that changes both of their lives forever. Together, they decide they want their lives to mean something, to matter. When they meet again a year later, it seems fated—perhaps they'll find life's meaning in each other. But then Gabe becomes a photojournalist assigned to the Middle East and Lucy pursues a career in New York. What follows is a thirteen-year journey of dreams, desires, jealousies, betrayals, and, ultimately, of love. Was it fate that brought them together? Is it choice that has kept them away? Their journey takes Lucy and Gabe continents apart, but never out of each other's hearts.
[su_button url="https://amzn.to/2tKQu8a" target="blank" background="#708e44″ size="5″ center="yes" rel="nofollow"]Buy The Light We Lost![/su_button]