Our balloon gender reveal…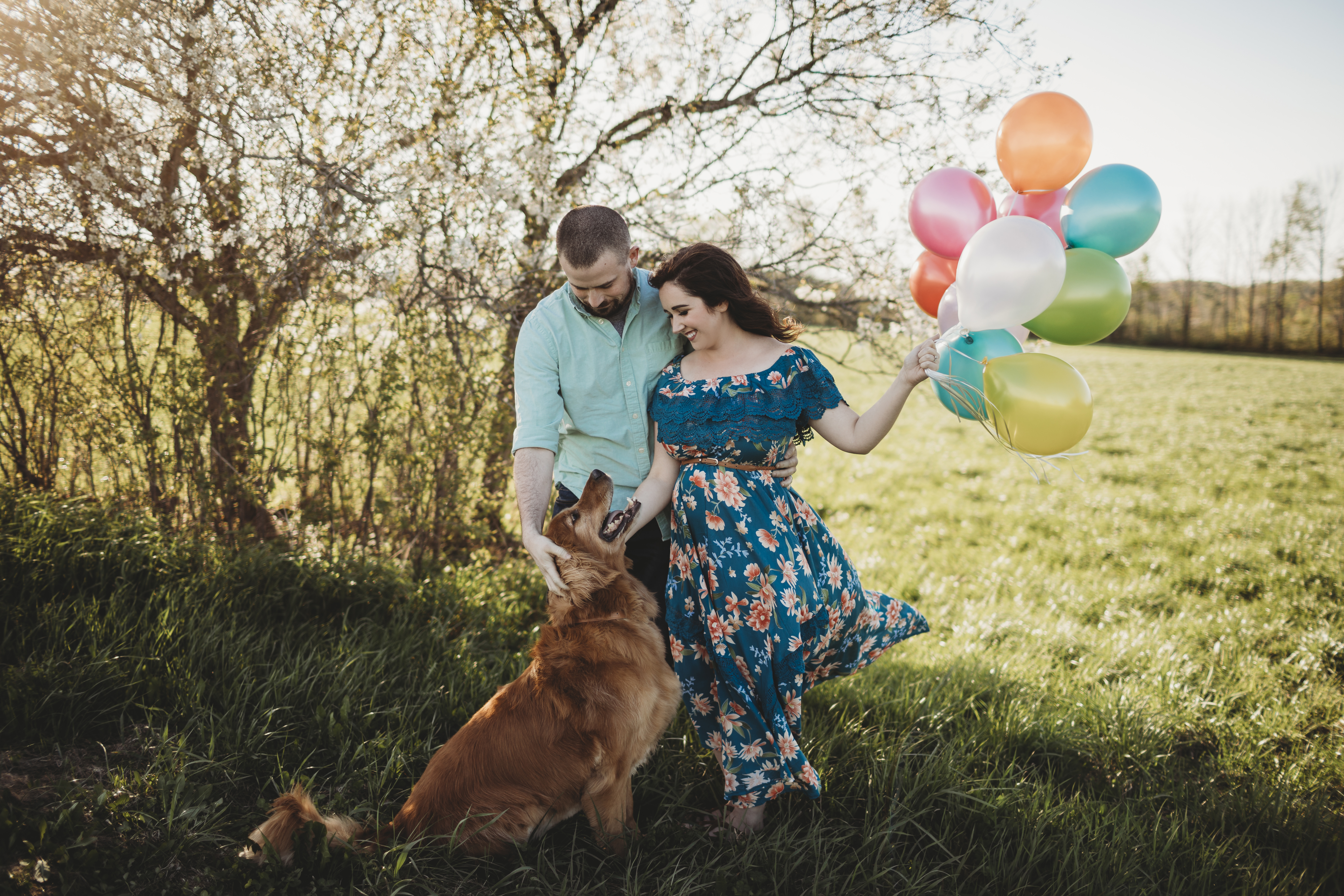 Balloon Gender Reveal
It's been a little over a month since I announced that I was expecting and shared my first trimester bumpdate (second trimester is coming in a couple weeks!) and I'm finally getting around to posting our balloon gender reveal.
I have had this idea for quite some time, I absolutely love balloons, but I'm so over the balloon boxes and black balloons filled with confetti and I *thought* this would be a cute way to still incorporate them into the reveal.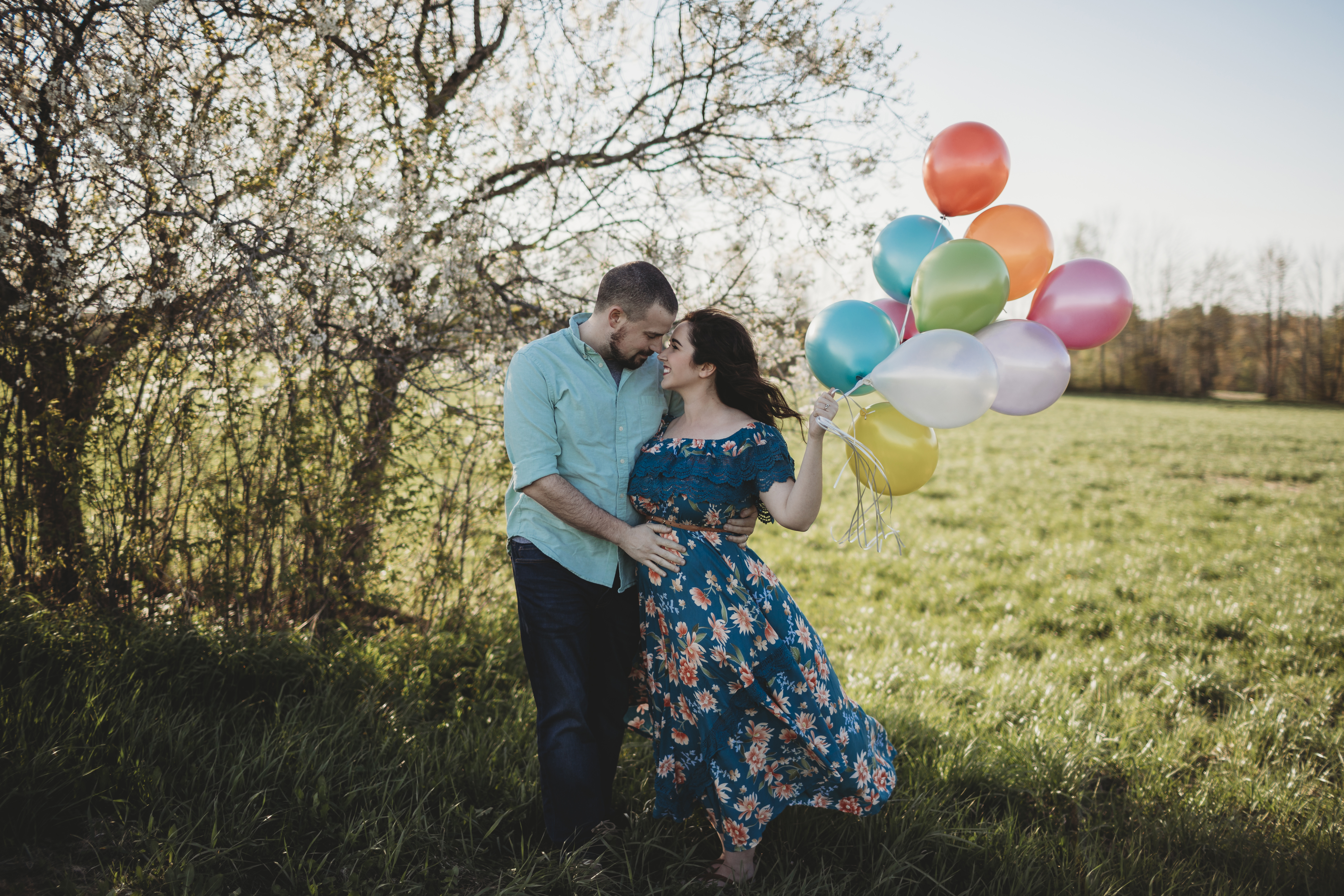 We went to our Anatomy Scan at 7:00 am and these photos were taken around 6:00 pm, not peeking in the envelope was really hard for those 11 hours! Because we had absolutely no idea what we were having until these balloons told us.
Our friend and photographer, Taylor of t.Dow Photography did my hair for the shoot, so we had a few minutes to discuss how this balloon gender reveal would work. So here was the plan:
I gave Taylor the envelope the ultrasound tech has given us with the gender inside, she looked at it on the way to the shooting location.
I had purchased a variety of colored balloons earlier in the day, making sure to bring two of both the pink and blue in case one of them popped.
Taylor took the balloons and tied one of the gender colored ones around my hand and then placed the rest in my hand while we turned away. This meant that I wouldn't be able to tell what we were having while taking photos but before the big reveal.
The idea was that when we were ready I would let go of the other balloons and the one that remained would tell us what we were having.
In my mind, I imagined the balloons gently floating away making for a beautiful photo for a canvas print. And I think that had it not been so windy, that's what would have happened.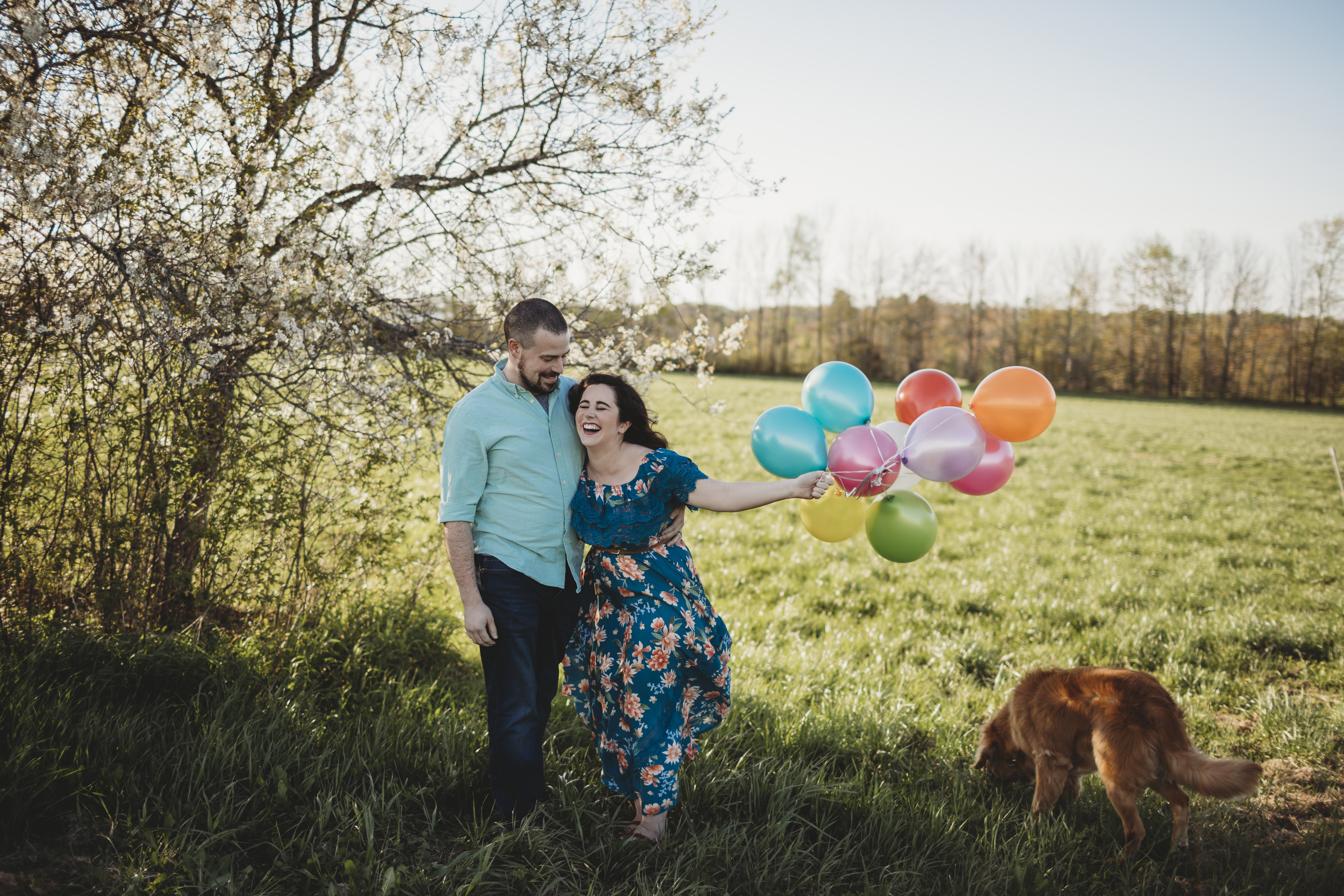 But Mother Nature had another plan.
It was soooooo windy and I didn't really foresee how this wind might whip the balloons around and cause them to tangle, so when I let go, all of the balloons wrapped around and got caught up by the balloon I was still holding…
Which was kind of funny…
Mostly because Matt hated this idea and it kind of felt like he was getting his payback.
I shook them around a bit to try to set them loose, but it was a no go.
But I'm kind of happy that this plan didn't work out so well because, honestly, this felt more right. You know, you can make as many plans as you'd like, but life doesn't always agree with them and loves a good twist.
Taylor captured our emotions so wonderfully when this curveball came our way and these are images I'll cherish forever.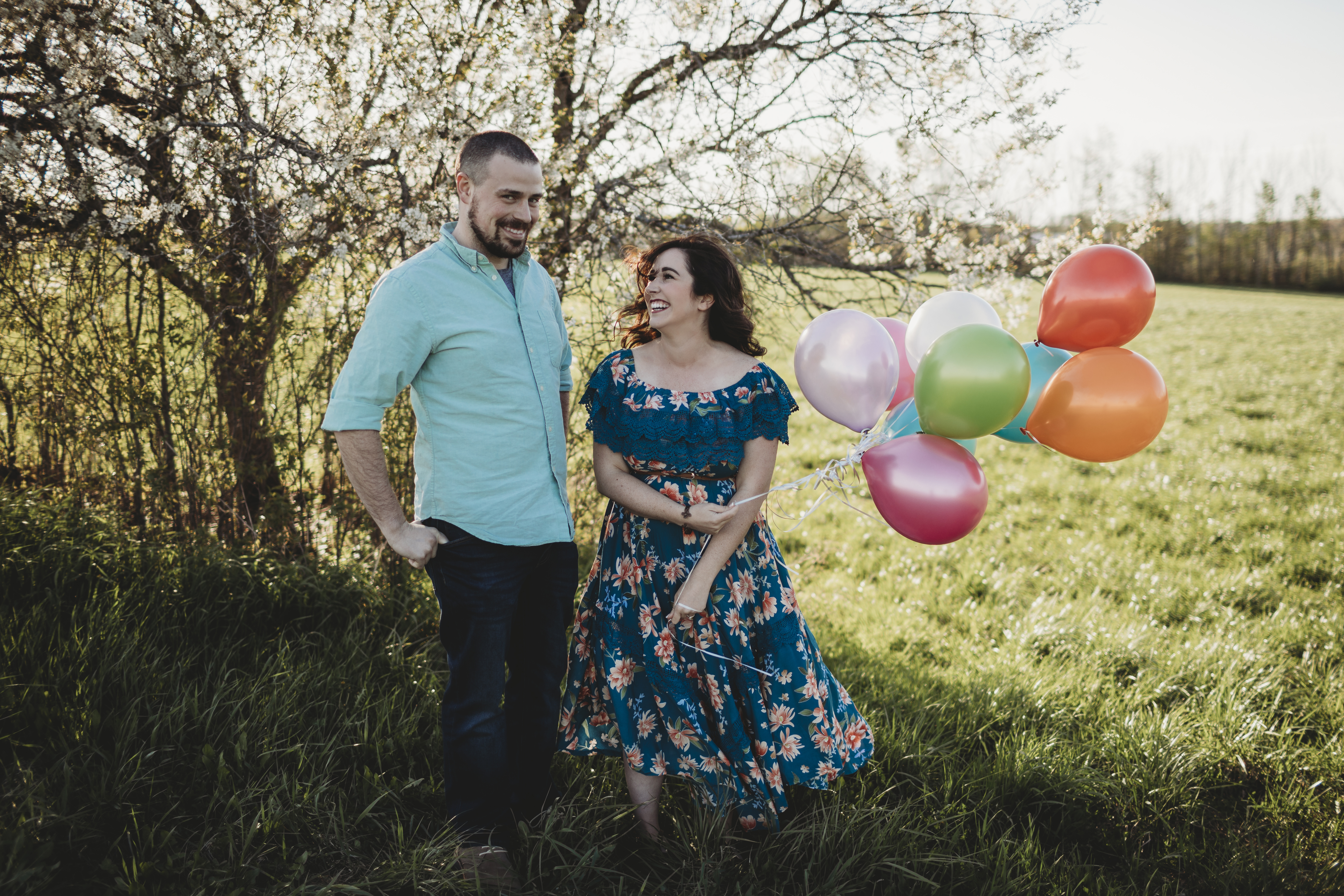 The photo above was the moment we realized which balloon was caught up in all the madness…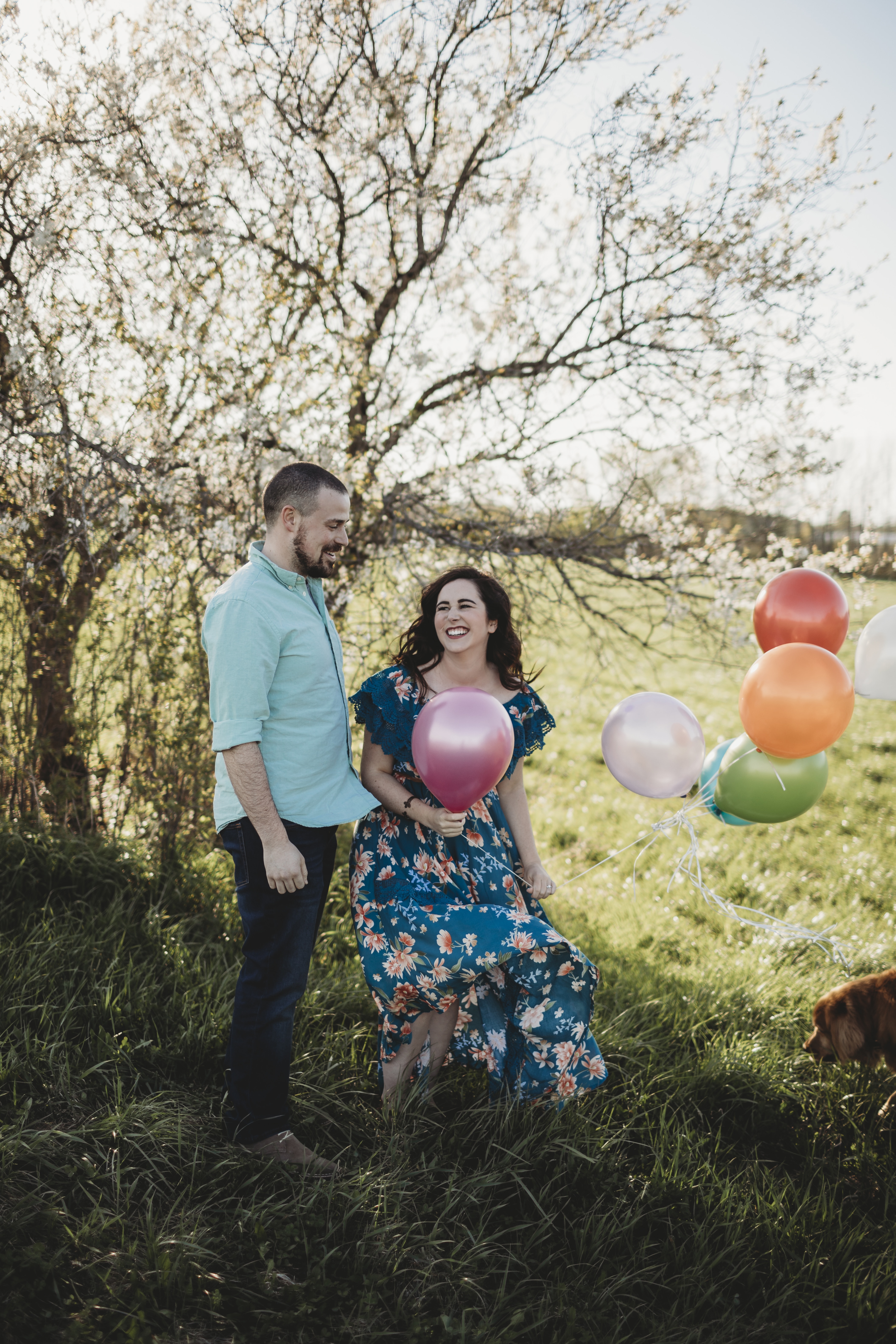 It's a GIRL!!!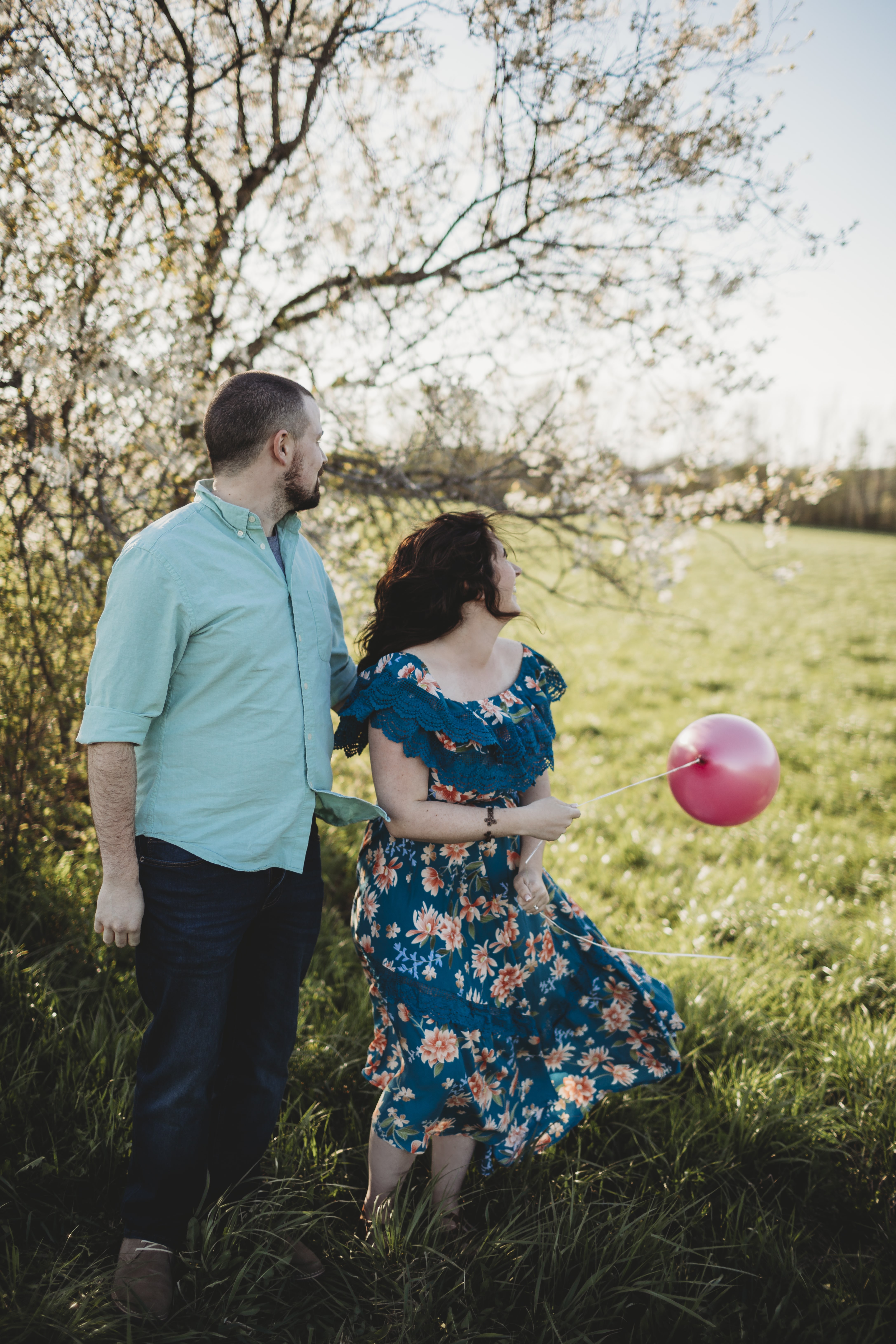 Not at all what we were expecting, only about three people in our family thought it was a girl, so this was a big surprise and we couldn't be more excited. In our immediate family, it's predominantly males, so a little girl is going to be a blast!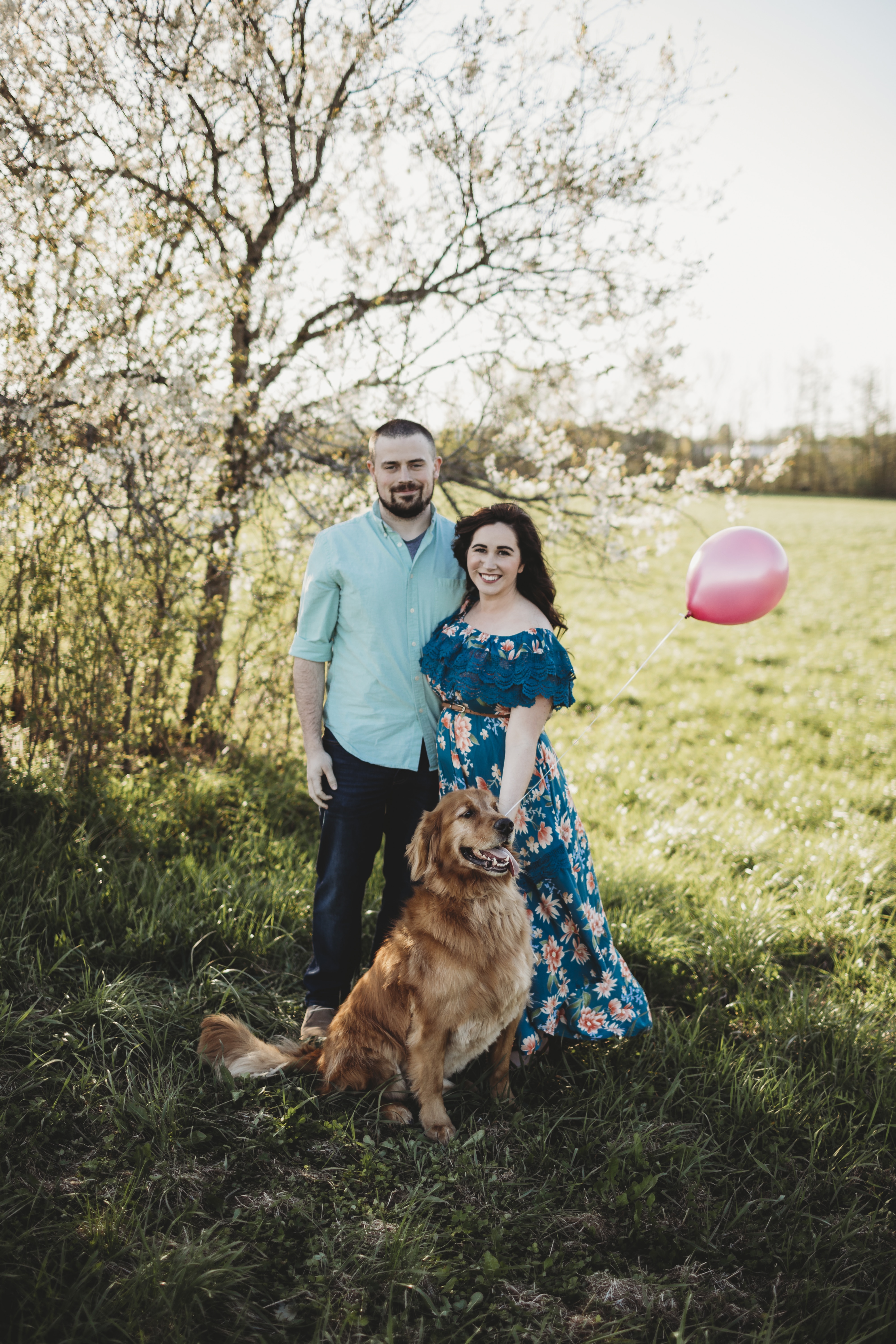 Shoester is pretty excited too, even though he doesn't exactly know what's going on yet, he's already been guarding the nursery and being extra snuggly.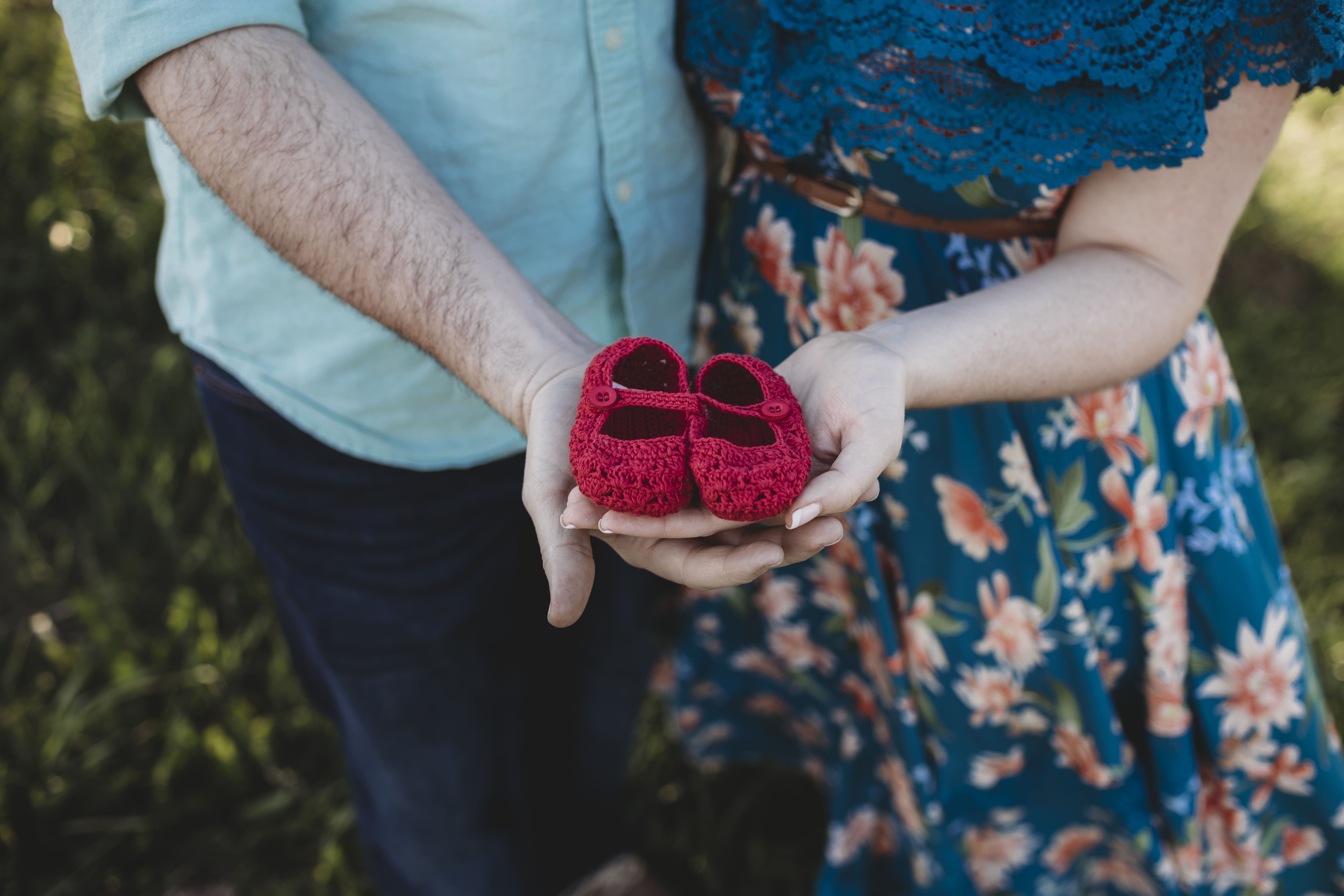 Oh, and many of you might be wondering since I mentioned it in our announcement post a few weeks ago, that we've had baby girl's name picked out for almost 13 years, and you're probably wondering what it is, right? Well, I can't wait for you all to meet our sweet little…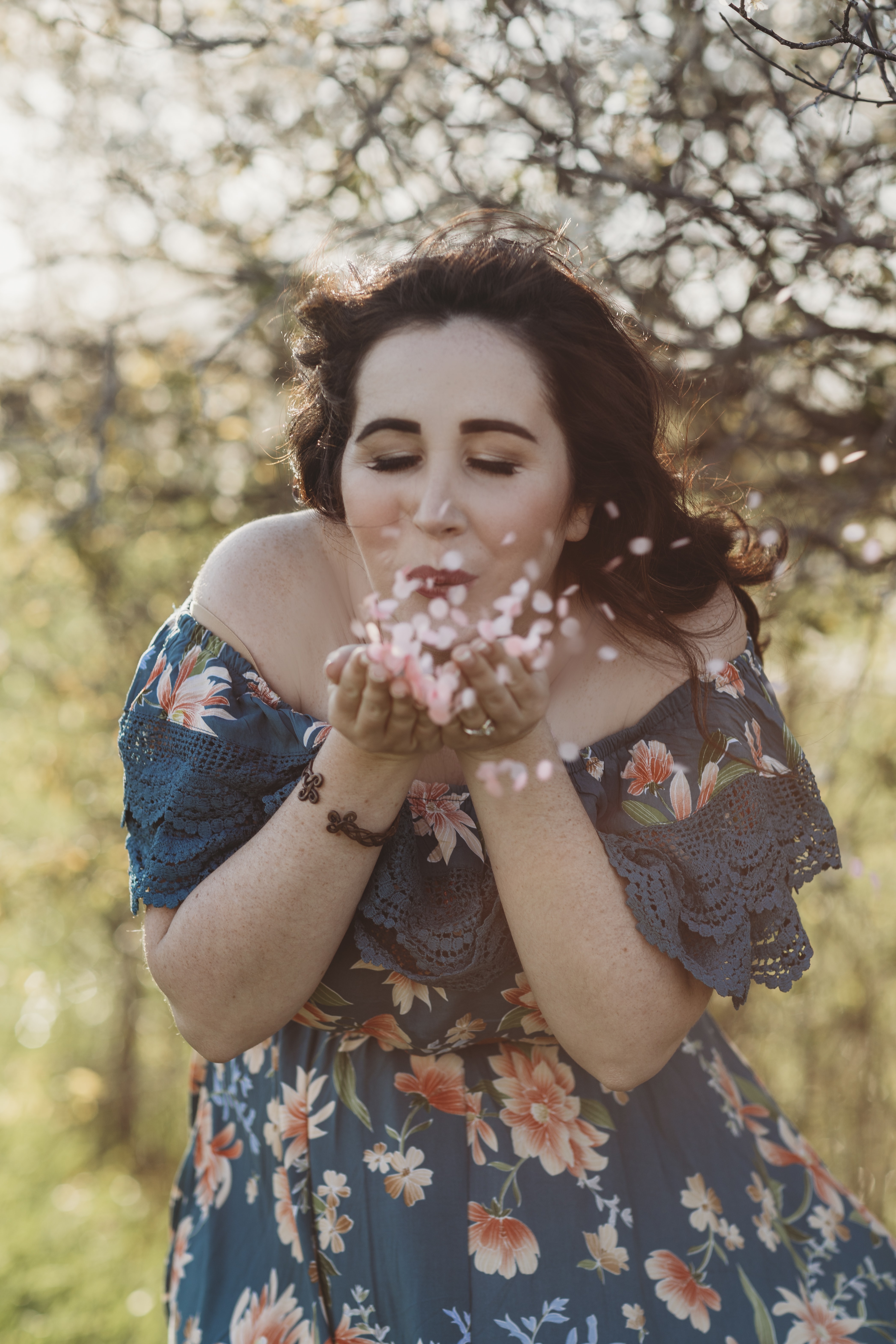 Evangeline.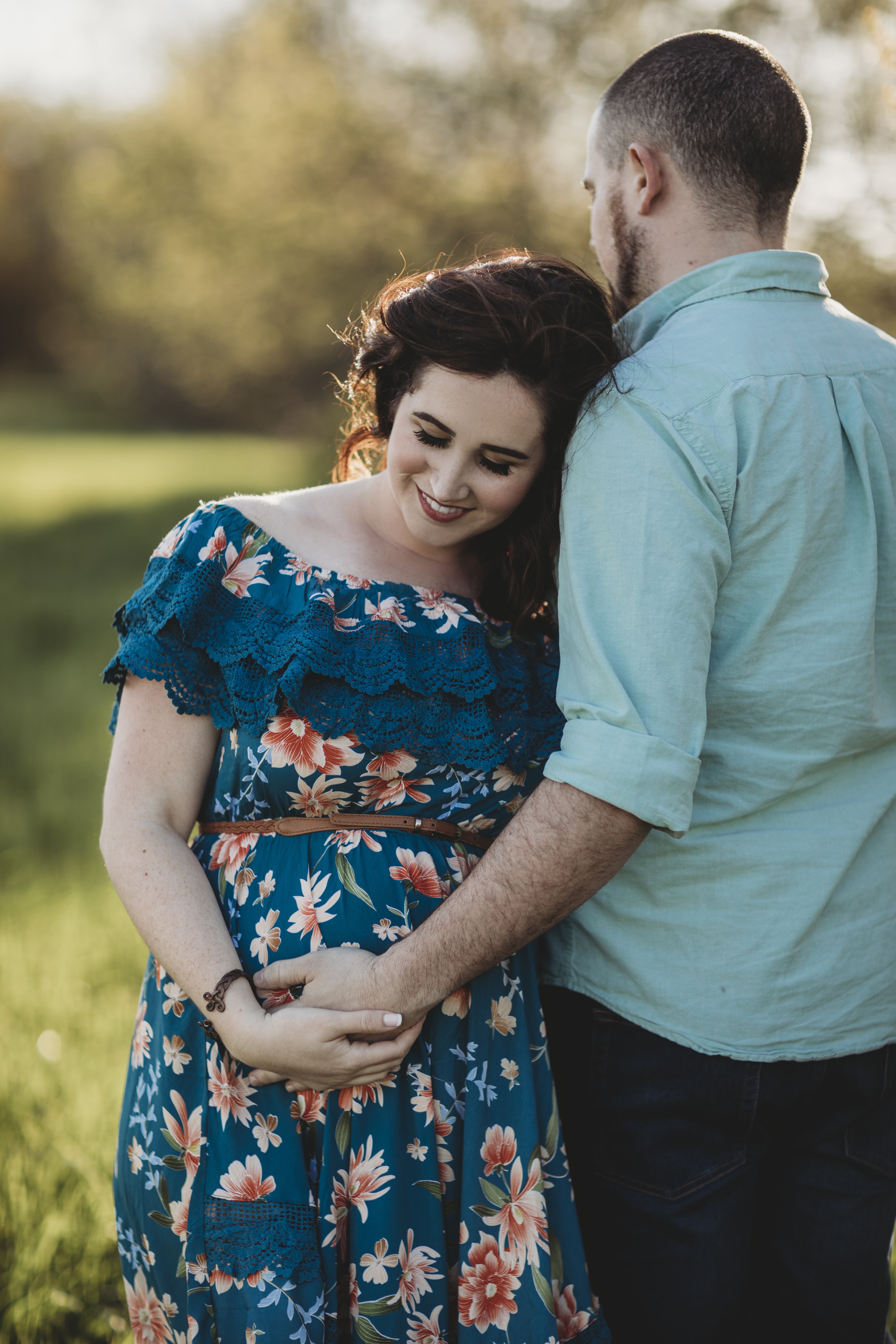 Shop This Post:
My Dress is from TJMaxx and I just bought it last weekend. I'm wearing a small in the photos. My belt and sandals are things I've had for years, but you can find similar ones with the buttons below!
My Dress || My Belt (Similar) || My Shoes || Confetti
I wanted Matt to be comfortable and he actually wore his outfit to work the day we took pictures, so at least he didn't have to go all out like our Paris Photos.