This Berry Pecan Cobbler Recipe for Two is the perfect way to enjoy summer berries!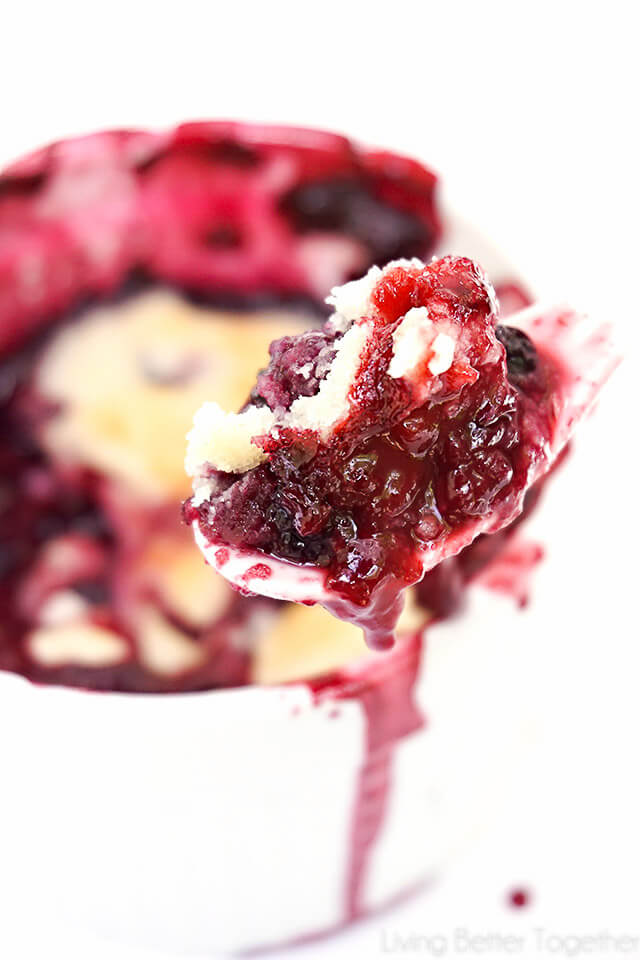 GUYS!!! It's berry season! Let's celebrate! With cobbler!
Okay, so I get a little overexcited about berry season each year, maybe it's the country girl in me or maybe it's the food blogger, but I just can't get enough of those juicy sun-ripened berries! I'm a huge berry fan and I love adding them to everything! Like salmon, and muffins, and lemonade. You seriously can't go wrong with a fresh picked quart of native berries!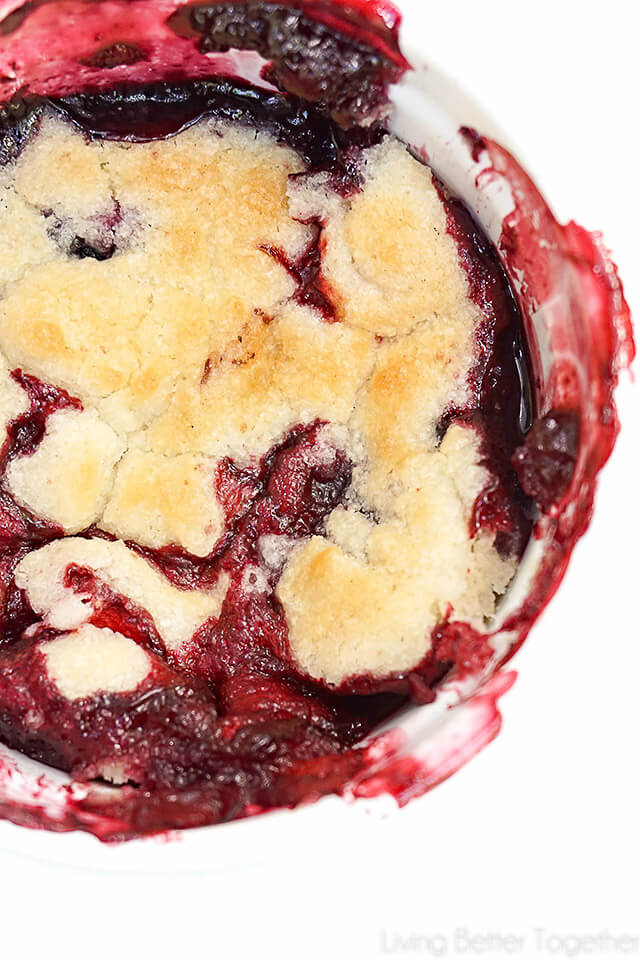 But here's the thing, it's just the two of us, I don't always need to make a GIANT cobbler. Especially since Matt doesn't believe in berries in his desserts. So instead of Berry Cobblers for Two, maybe this is more of a two for one deal. FINE BY ME! But in all seriousness, this is the perfect summer date night dish and it's super easy too! I mean it, there's absolutely no skill required for this scrumptious dish!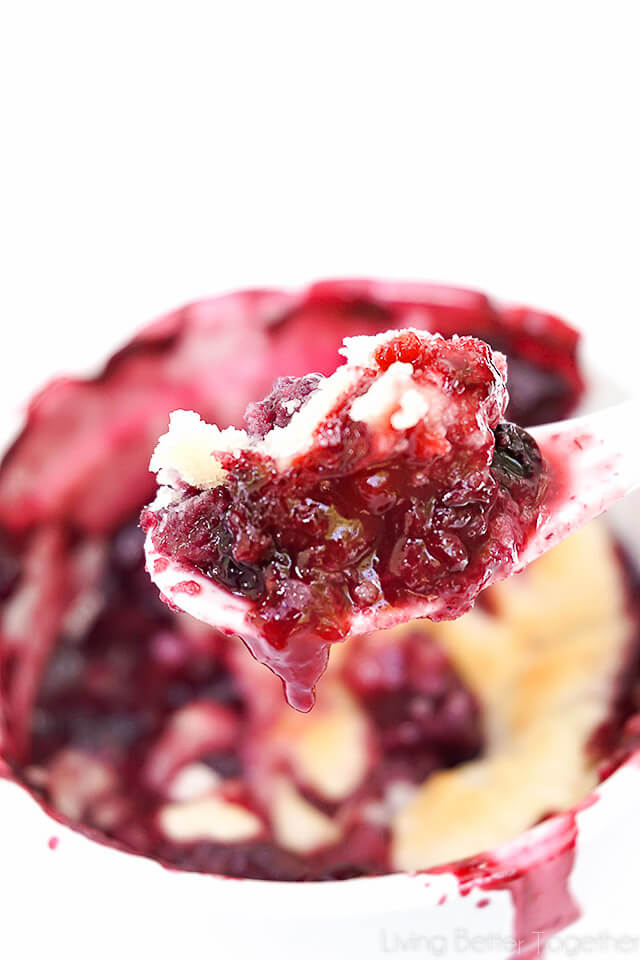 Now you don't have to be an avid berry picker like me, simply pick some up at the farmer's market or at the grocery store. So let's get down to the good stuff, on top of a beautiful blend of strawberries and blueberries, this cobbler has a touch of pecans and cinnamon and is finished off with a sugar cookie crust. Top it off with whipped cream or ice cream for the untimate summer dessert experience!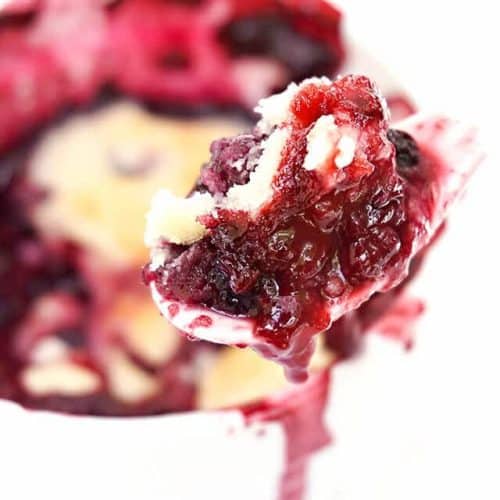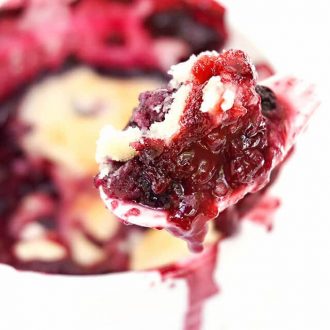 Berry Pecan Cobbler for Two
This Berry Pecan Cobbler Recipe for Two is the perfect way to enjoy summer berries!
Print
Pin
Rate
Ingredients
1

cup

Strawberries

sliced if needed

1

cup

Blueberries

1/4

cup

Sugar

1

tbsp

Corn Starch

1/4

tsp

Cinnamon

4

tbsp

Chopped Pecans

4

Ready-to-Bake Sugar Cookies

reserve the rest of the package for another use.
Instructions
Preaheat oven to 350 F.

Combine strawberries, blueberries, sugar, corn starch, cinnamon, and pecans in a large bowl and mix until evenly coated.

Evenly distribute berry mixture into two ramekins that are about 3 inches tall and round.

Place ramekins on a baking sheet and bake for 10 minutes.

Remove from oven, and crumble up two of the cookie doughs over the top of each of the ramekins.

Return to oven and bake for another 30 minutes until cookie dough starts to turn a golden brown. If the cookie dough hasn't browned, turn the broiler on just for a minute keeping a close eye on it so it doesn't burn. Cobbler will rise up and bubble, but will sink back down once removed from oven.

Remove from oven and allow to cool for 10 minutes before serving.

Top with whipped cream or ice cream just before serving if you'd like.
Notes
Use any berries you like as long as it's 2 cups total.
Recipe Adapted from PIL Cookbooks July 2015.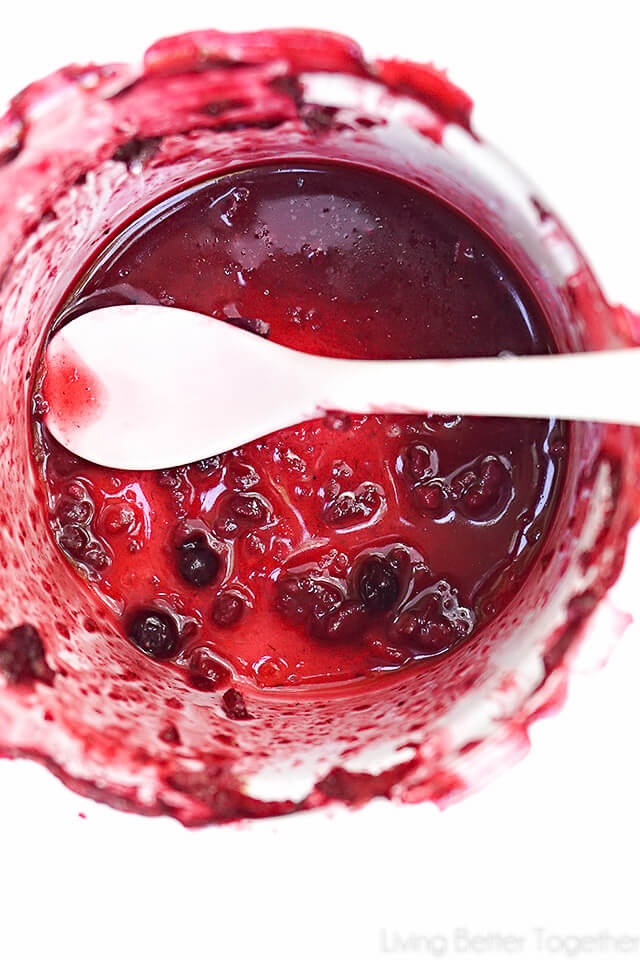 You might also like: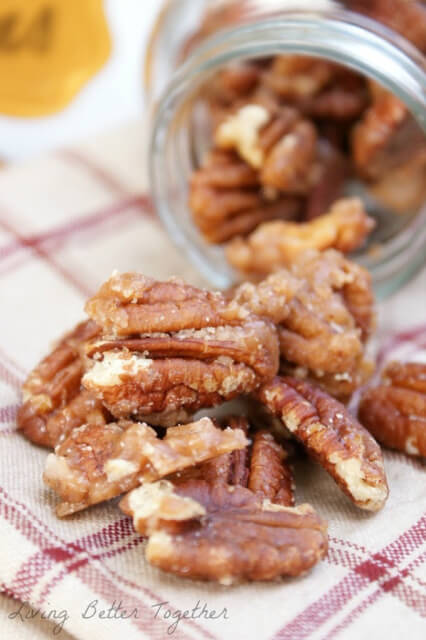 How to Candy Pecans (The Easy Way)