Have you ever thought about starting a blog, recently started one, or have been at it for a while? This is a page full of the Blogger Resources I use and recommend with lots of great information and resources to help you grow and succeed!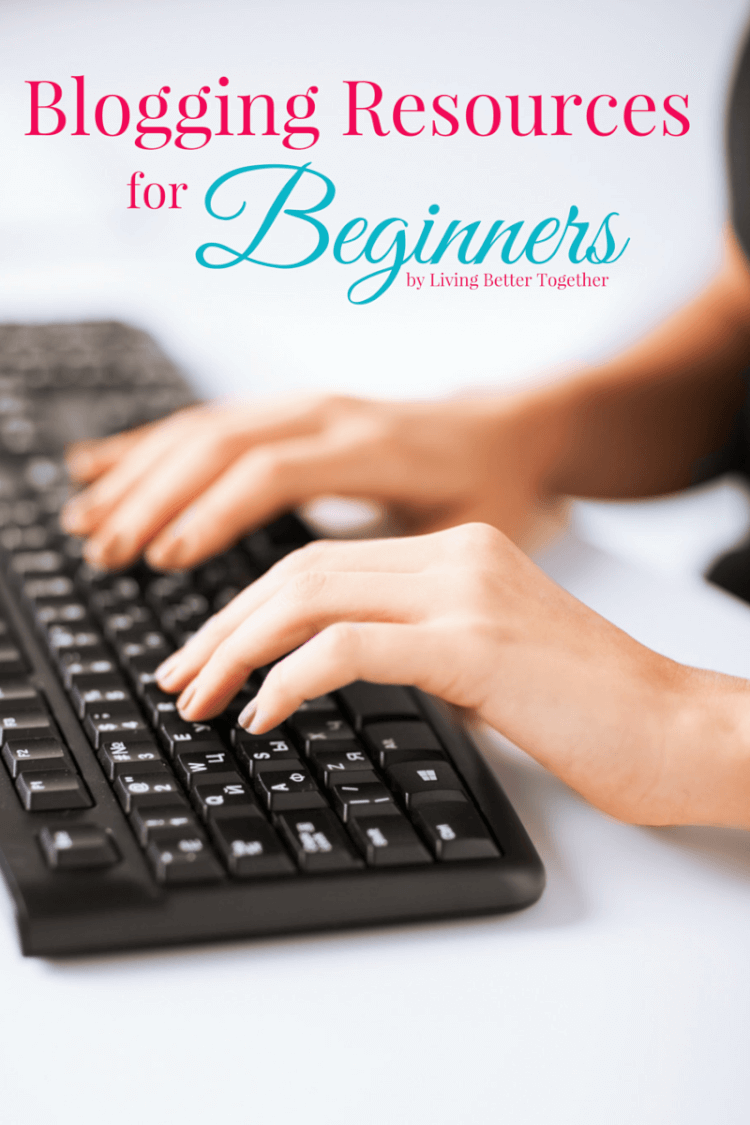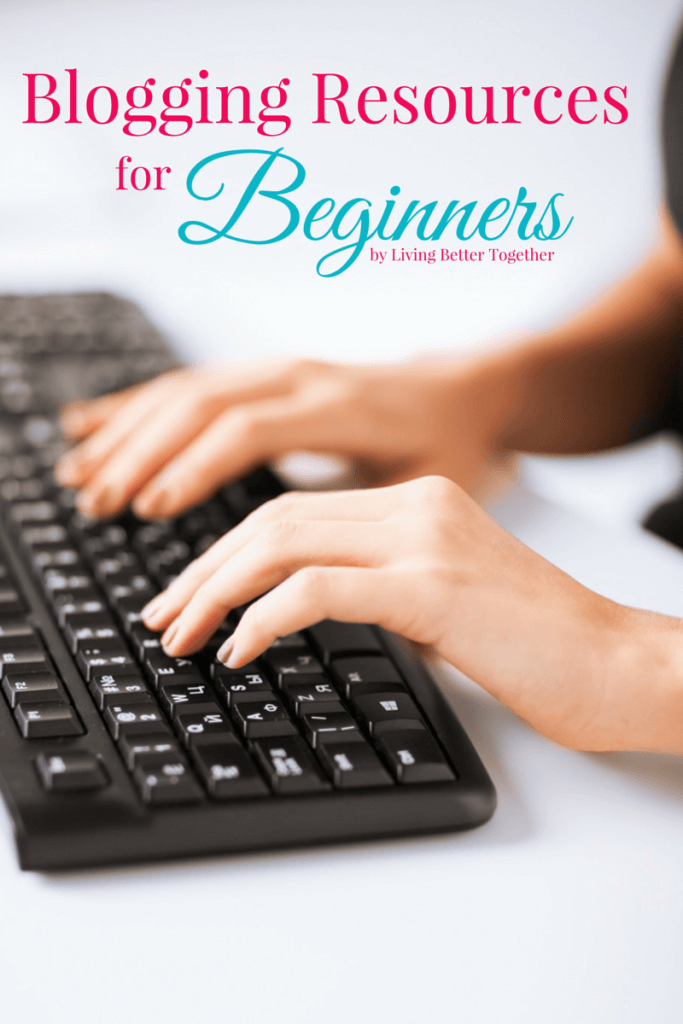 Hey, friends! This page is for bloggers and those who are thinking about starting a blog of their own. I've been doing this for a little over two years now and while I'm not an expert by any means, I've learned a lot and want to share some of that knowledge and resources with you!
Living Better Together started as a hobby and has grown into a job. I'm not complaining, though, I LOVE it! I'm not saying blogging is easy, though, not at all. BLOGGING IS HARD WORK!
Some of you probably know that from experience and some of you are just starting to learn that. Blogging as a job takes persistence, a backbone, and imagination.
Platform & Hosting: When I start in January of 2013, I hadn't done any research and just sat down and started writing. I built my blog with Blogger and just played around for the first six months.
If I could go back and do one thing differently, I would have done more research and probably would have started out with a self-hosted WordPress blog. A WordPress blog costs money to run, but it gives you so much more freedom!
When I finally switched to WordPress in May of 2014, I decided to go with Bluehost* for my hosting company and so far I can't say enough good things about them. They've saved my butt time and time again. You can sign up with hosting through Bluehost here for just $3.95 a month!
Theme: I started with a Genesis Theme called Lifestyle Pro through StudioPress* when I made the switch in May 2014. When I had my new blog design done in January of 2015 by How Sweet Designs, and decided to go with a bluchic Theme* call Lynette. When I rebranded in September of 2015, I went with the Divine* child theme from Restored 316 Designs*.


Photography: When I started my blog I had a Sony a200 DSLR that I snagged for a steal at Target in 2009 and needed to stop using it to shoot photos like this and use it to shoot photos like this. I finally started editing my photos using a free program called PicMonkey*, and eventually decided to get their Royale membership for $33.00 a year so I could use more of what they offered.
In November of 2014, I finally retired my good ole' DSLR and purchased my new baby, the SONY a6000! I'd been dreaming about it for almost a year and when it went on sale on Thanksgiving Day, I pulled the trigger.
The a6000 is not a DSLR, it's a mirrorless camera, but it still has the same DSLR functions. You can read about the difference between a DSLR and a mirrorless camera here.
Once I had my shiny new toy, I decided it was time to upgrade to Lightroom 5 Cloud for photo editing. These Loaded One Pot Caramel Brownies were the first post I shot with my new camera and then edited in Lightroom 5.
I have the following lenses:
16-50mm Power Zoom Lens (Kit Lens) As used in most posts from December 2014 – July 2015. Also the lens I currently use for the overhead angle in most videos.
55 – 210mm Lens – Barely used, but I wish I had brought it to Iceland with me.
12mm Wide Angle Lens – Used in Travel Photos from October 1015 forward. You can see my Northern Lights photos that I shot with it on the Superior Intelligence setting.
20mm Pancake Lens – Still playing with it.
10x Macro Lens – Used mostly for fine art photography.
Sony SEL35F18 35mm f/1.8 Prime Fixed Lens – Used for most photos after July 2015, the first photos I took with this lens that made me a believer after it had sat on my shelf for 6 months were these Chocolate Cake ones.
Equipment and Helpful Ebooks: In January I invested in a better tripod. I'd been using a basic one for the last year but I didn't want to risk putting a thousand dollars worth of equipment on something I could literally blow over. So I bit the bullet and bought the Vanguard Alta Pro and it's amazing!
I've also read a couple of books in the last couple of months as I've found that education is a big piece of blogging. The books Plate to Pixel and Tasty Food Photography* were both great reads on amping up your photography game and getting better at food styling. I also enjoyed How I Made 40K in my First Year Blogging* by Chelsea Lords, it was insightful and helped me get a better plan of attack in place for my blog in 2015.
More great ebooks:
Rebranding: As some of you may know, I rebranded from Living Better Together to Sugar & Soul in September 2015. It wasn't something a lot of blogger's go through and I definitely learned a lot along the way. The Blogger's Guide to Rebranding by Cori George was an absolute lifesaver for me and if you're thinking about rebranding yourself, I highly recommend it!
Classes: After finishing with Food Blogger Pro which is an online community run by Pinch of Yum I started with *The Blog Village. Both are full of tons of useful videos and forums that walk you through EVERYTHING in detail! It's not just for food bloggers either, the information is useful for any creative blog! I've learned so much from these classes the last couple of years! I've also taken a couple of great Lightroom classes on Craftsy*.

Stock Photos: About 99% of the photos you see on Living Better Together are shot by me, but I also use Canva and 123RF* to purchase royalty free stock images to use in some of my more general lifestyle posts. You can see examples of these photos in my 10 Tips for Millennial Home Buyers and my Date Night Music Playlist as well as at the top of this page.
Social Media & Scheduling: I use Tailwind* and Board Booster* to schedule out my Pins on Pinterest because I do a lot with that platform and having Tailwind* and Board Booster* do it for me is a lifesaver! They are both amazing apps and I've never had any issues, the customer support is quick and responsive! You can sign up and check out Tailwind here* and Board Booster here*. I use Tailwind to schedule out my pins from other sites since I pay a monthly fee for unlimited pins. I use Board Booster for my own pins since it allows for so many great options and it's a pay per pin system.
I also love the Pinterest Widget Builder for creating built-in widgets of my boards which I have inserted into each of my pages. You can check out the widget builder here.
I use Social Warfare* social media buttons and out of the 5 or so plugins that I've used, this is by far the best!

Newsletters: I send out both daily and weekly newsletters to my subscribers. I'm not great with all the RSS stuff, so I actually had my good friend and VA, Maggie, from The Love Nerds do it for me! She also has great step by step tutorials on her blog is you want to do it yourself. You can check them out here and here.
Ads and Agencies: Alright, let's talk about revenue streams. The majority of my revenue comes from sponsored posts, closely followed by ad revenue. There are tons of different ways to make money through blogging though, you can provide services, write ebooks (which I'm currently working on), and affiliate links which you see in this post.
I work (have worked) with the following ad networks:
I work with the following agencies for sponsored content:
Making a living from blogging can definitely be done, In both November and December or 2015, I made the equivalent of 5 months at my old full-time legal job.
It's really all about learning and making connections and letting life inspire you. Two other great books that I've read recently are Steal Like and Artist and Show Your Work by Austin Kleon. I highly recommend them for anyone with a creative soul!
I'll be updating this page with more information as I grow and learn so you can do the same!