This list of 16 Books to Read this Winter has everything from love to fantasy to historical fiction. Find your next great read and escape!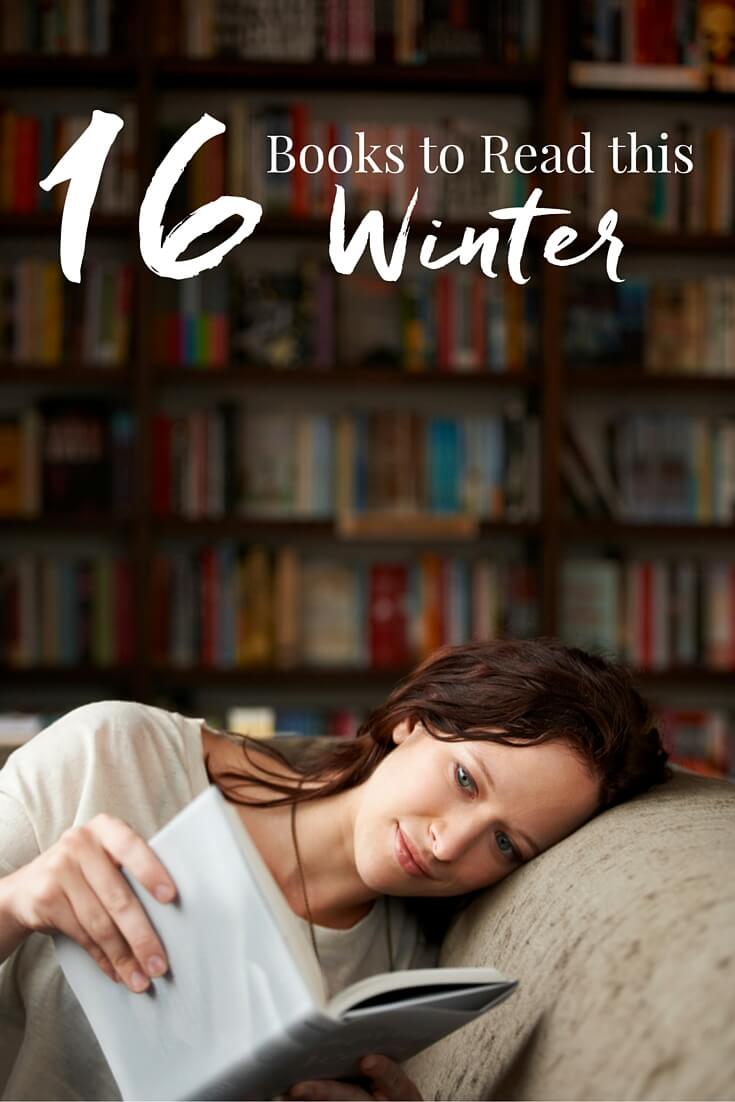 The cold weather has been hanging out off and on for a couple weeks now, although on Friday night it could easily have been a late summer night – the air had such a soft warmth to it. But last Monday we had our first touch of snow and I'm sure the storms that will follow are already brewing. One of my favorite things about winter is reading. With only one trip on the schedule between now and spring, I'm glad I have my books to keep me entertained with new adventures every day.
I haven't had much time to read since I left my day job, heck, I haven't had time to do much of anything other than work because it's been so busy! But busy is good, especially when you're self-employed. But I'm looking forward to a little downtime during and after the holidays to attempt to make a dent in that "to-read" pile, I've added almost 400 books to that shelf on Goodreads, so I clearly have a lot of reading to do!
Anyways, I've gathered up the 16 books to read this winter that are at the top of my list as we head into 2016 and the colder months. Morning Star by Pierce Brown is actually #1 on my list, but it doesn't come out until February and all of you should definitely read Red Rising and Golden Son before that happens! Near the end of December or early January, I'll share the best books I've read this year as well, but I think you'll find some good inspiration in this lot as I think it's a nice little mix.
Don't forget to follow me on Goodreads, or join my virtual book club, The Blissful Bookworms!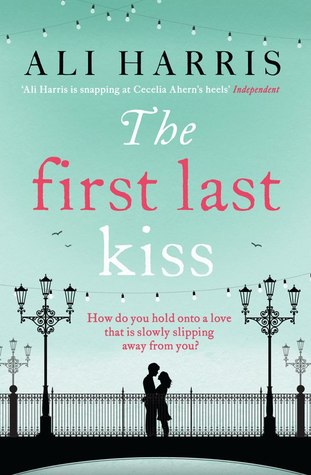 The Last First Kiss by Ali Harris
Synopsis: How do you hold on to a love that is slowly slipping away from you? Can you let go of the past when you know what is in the future? And how do you cope when you know that every kiss is a countdown to goodbye? This is the story of a love affair, of Ryan and Molly and how they fell in love and were torn apart. The first time Molly kissed Ryan, she knew they'd be together forever. Six years and thousands of kisses later she's married to the man she loves. But today, when Ryan kisses her, Molly realises how many of them she wasted because the future holds something which neither of them could have ever predicted…
Why it made the list: Why am I such a sucker for a sad love story? Hello, A Walk to Remember and The Time Traveler's Wife. It's like I enjoy having my heart wrenched out and this one sounds like it will do just that.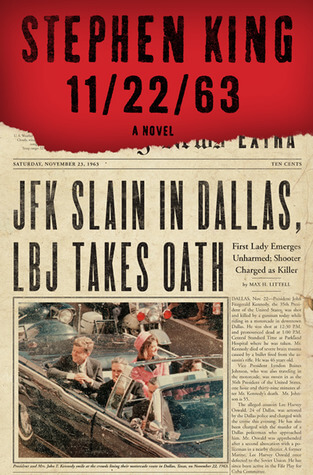 11/22/63 by Stephen King
Synopsis: Life can turn on a dime—or stumble into the extraordinary, as it does for Jake Epping, a high school English teacher in Lisbon Falls, Maine. While grading essays by his GED students, Jake reads a gruesome, enthralling piece penned by janitor Harry Dunning: fifty years ago, Harry somehow survived his father's sledgehammer slaughter of his entire family. Jake is blown away…but an even more bizarre secret comes to light when Jake's friend Al, owner of the local diner, enlists Jake to take over the mission that has become his obsession—to prevent the Kennedy assassination. How? By stepping through a portal in the diner's storeroom, and into the era of Ike and Elvis, of big American cars, sock hops, and cigarette smoke… Finding himself in warmhearted Jodie, Texas, Jake begins a new life. But all turns in the road lead to a troubled loner named Lee Harvey Oswald. The course of history is about to be rewritten…and become heart-stoppingly suspenseful.
Why it made the list: I've owned this book for years, but never actually picked it up. It's not because it doesn't interest me, it definitely does. I mean a sci-fi twist on one of the darkest days in America's history written by one of the world's greatest authors who also happens to be from Maine, this book should have been read by me the week it released! Plus, the Hulu original series comes out in February and I definitely want to have it finished by then!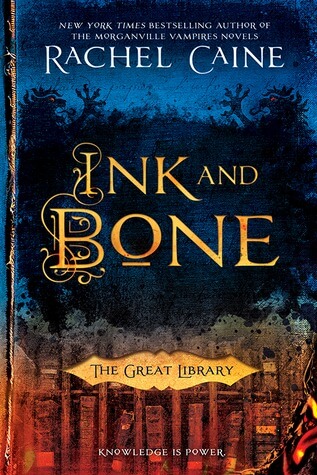 Ink and Bone by Rachel Caine
Synopsis: Ruthless and supremely powerful, the Great Library is now a presence in every major city, governing the flow of knowledge to the masses. Alchemy allows the Library to deliver the content of the greatest works of history instantly—but the personal ownership of books is expressly forbidden.
Jess Brightwell believes in the value of the Library, but the majority of his knowledge comes from illegal books obtained by his family, who are involved in the thriving black market. Jess has been sent to be his family's spy, but his loyalties are tested in the final months of his training to enter the Library's service.
When his friend inadvertently commits heresy by creating a device that could change the world, Jess discovers that those who control the Great Library believe that knowledge is more valuable than any human life—and soon both heretics and books will burn…
Why it made the list: This book was recommended by a friend and after looking it sounds like an intriguing story that's perfect for the winter months! Plus, who doesn't love a good book about books!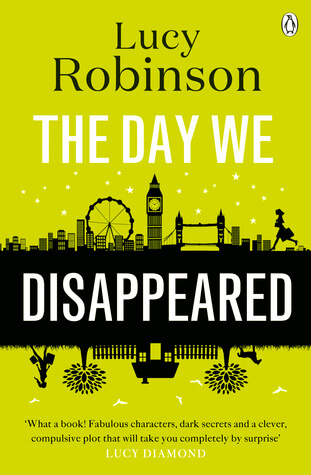 The Day We Disappeared by Lucy Robinson
Synopsis: Annie has a secret. But if she's not going to tell, we won't either. It's a heart-breaking secret she wishes she didn't have – yet Annie isn't broken, not quite yet. Especially now there's someone out there who seems determined to fix her.
Kate has run away. But she's not going to tell us why – that would defeat the point of running, wouldn't it? It's proving difficult to reinvent herself, however, with one person always on her mind.
Scratch beneath the surface and nobody is really who they seem. Even Annie and Kate, two old friends, aren't entirely sure who they are any more. Perhaps you can work it out, before their pasts catch up with them for good . . .
A gripping and unpredictable story of two young women running from their pasts. We defy you to guess the twist . . .
Why it made the list: Just the fact that the synopsis tells you there's a twist has me eager to read this one. I love a good twist and even more so, I love trying to guess it long before it's revealed. However, I'm secretly hoping it's like We Were Liars and totally blindsides me and leaves me impressed!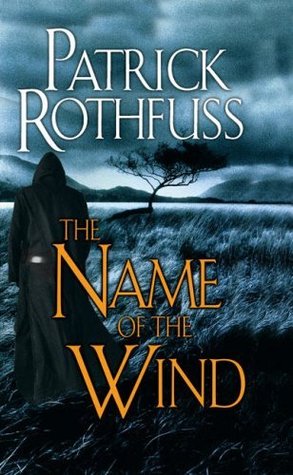 The Name of the Wind by Patrick Rothfuss
Synopsis: Told in Kvothe's own voice, this is the tale of the magically gifted young man who grows to be the most notorious wizard his world has ever seen. The intimate narrative of his childhood in a troupe of traveling players, his years spent as a near-feral orphan in a crime-ridden city, his daringly brazen yet successful bid to enter a legendary school of magic, and his life as a fugitive after the murder of a king form a gripping coming-of-age story unrivaled in recent literature. A high-action story written with a poet's hand, The Name of the Wind is a masterpiece that will transport readers into the body and mind of a wizard.
Why it made the list: It's been said that if you love the Harry Potter and A Song of Ice and Fire series, then you're going to love this book. And since I'm slightly obsessed with both of those, I'm hoping this one is a real winner! It has an abnormally high rating on Goodreads, 4.55, which is really rare. A Storm of Swords has a rating of 4.54 and Dealthy Hallows has a rating of 4.59, which I consider to be the two best books in those series, so my hope is that it truly does stand with the best of them. One of my favorite Goodreads reviewers has said that the audible version isn't as good, so that's definitely something to keep in mind!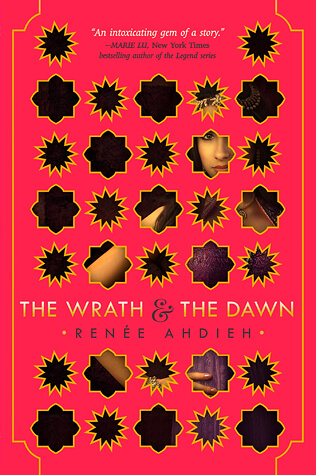 The Wrath & the Dawn by Renee Ahdieh
Synopsis: In a land ruled by a murderous boy-king, each dawn brings heartache to a new family. Khalid, the eighteen-year-old Caliph of Khorasan, is a monster. Each night he takes a new bride only to have a silk cord wrapped around her throat come morning. When sixteen-year-old Shahrzad's dearest friend falls victim to Khalid, Shahrzad vows vengeance and volunteers to be his next bride. Shahrzad is determined not only to stay alive, but to end the caliph's reign of terror once and for all.
Night after night, Shahrzad beguiles Khalid, weaving stories that enchant, ensuring her survival, though she knows each dawn could be her last. But something she never expected begins to happen: Khalid is nothing like what she'd imagined him to be. This monster is a boy with a tormented heart. Incredibly, Shahrzad finds herself falling in love. How is this possible? It's an unforgivable betrayal. Still, Shahrzad has come to understand all is not as it seems in this palace of marble and stone. She resolves to uncover whatever secrets lurk and, despite her love, be ready to take Khalid's life as retribution for the many lives he's stolen. Can their love survive this world of stories and secrets?
Why it made the list: This past summer, there was a week where it seemed like this book was on everyone's priority to read list on Instagram, so obviously I had to check it out! I have yet to get to it, but I'm excited for when I do!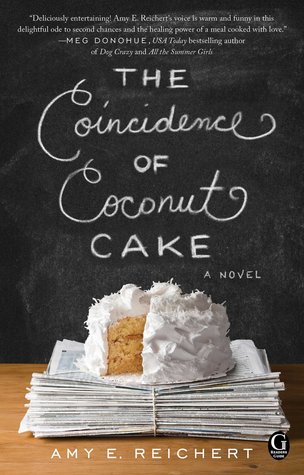 The Coincidence of Coconut Cake by Amy E. Reichert
Synopsis: In downtown Milwaukee, Wisconsin, Lou works tirelessly to build her beloved yet struggling French restaurant, Luella's, into a success. She cheerfully balances her demanding business and even more demanding fiancé…until the morning she discovers him in the buff—with an intern.
Witty yet gruff British transplant Al is keeping himself employed and entertained by writing scathing reviews of local restaurants in the Milwaukee newspaper under a pseudonym. When an anonymous tip sends him to Luella's, little does he know he's arrived on the worst day of the chef's life. The review practically writes itself: underdone fish, scorched sauce, distracted service—he unleashes his worst.
The day that Al's mean-spirited review of Luella's runs, the two cross paths in a pub: Lou drowning her sorrows, and Al celebrating his latest publication. As they chat, Al playfully challenges Lou to show him the best of Milwaukee and she's game—but only if they never discuss work, which Al readily agrees to. As they explore the city's local delicacies and their mutual attraction, Lou's restaurant faces closure, while Al's column gains popularity. It's only a matter of time before the two fall in love…but when the truth comes out, can Lou overlook the past to chase her future?
Set in the lovely, quirky heart of Wisconsin, THE COINCIDENCE OF COCONUT CAKE is a charming love story of misunderstandings, mistaken identity, and the power of food to bring two people together.
Why it made the list: Ummm… I think it's quite obvious… there's a cake on the cover, enough said. No but really, the premise reminds me a bit of the film Chef, which I adored and have a feeling I'll adore this book and a light and fun weekend read! I definitely see a Food & Fiction post coming with this one!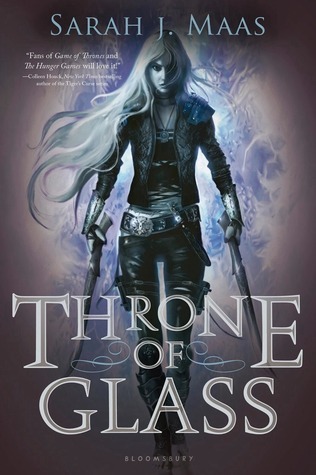 Throne of Glass by Sarah J. Maas
Synopsis: In a land without magic, where the king rules with an iron hand, an assassin is summoned to the castle. She comes not to kill the king, but to win her freedom. If she defeats twenty-three killers, thieves, and warriors in a competition, she is released from prison to serve as the king's champion. Her name is Celaena Sardothien.
The Crown Prince will provoke her. The Captain of the Guard will protect her. But something evil dwells in the castle of glass–and it's there to kill. When her competitors start dying one by one, Celaena's fight for freedom becomes a fight for survival, and a desperate quest to root out the evil before it destroys her world.
Why it made the list: With the Hunger Games at an official close, I'm thinking Celaena might just be the next female heroine to keep me entertained!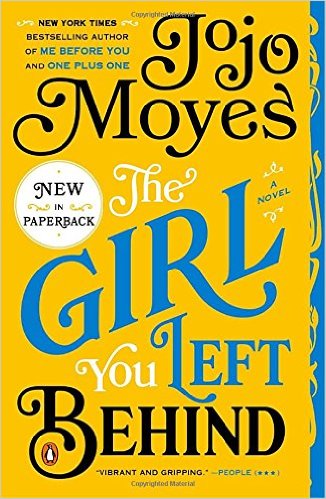 The Girl You Left Behind by Jojo Moyes
Synopsis: In 1916, French artist Edouard Lefevre leaves his wife Sophie to fight at the Front. When her town falls into German hands, his portrait of Sophie stirs the heart of the local Kommandant and causes her to risk everything – her family, reputation and life—in the hope of seeing her true love one last time.
Nearly a century later and Sophie's portrait is given to Liv by her young husband shortly before his sudden death. Its beauty speaks of their short life together, but when the painting's dark and passion-torn history is revealed, Liv discovers that the first spark of love she has felt since she lost him is threatened…
Why it made the list: I loved Me Before You, it ripped my heart in two but I loved every minute of it. I'm not ready to read After You yet, but I'm eager to pick up another one of Moyes' books because I love her writing style! Also, I'm kinda loving books that have multiple timelines right now, I think there's actually 4 or 5 of them on this list. I'm pretty sure you can blame Diana Gabaldon for that new addiction!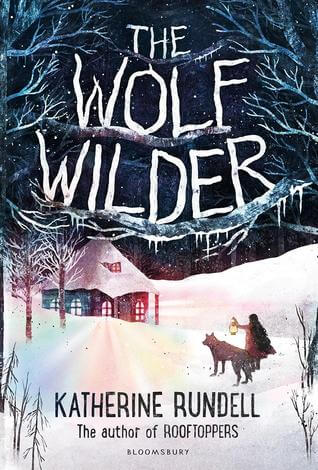 The Wolf Wilder by Katherine Rundell
Synopsis: Feodora and her mother live in the snowbound woods of Russia, in a house full of food and fireplaces. Ten minutes away, in a ruined chapel, lives a pack of wolves. Feodora's mother is a wolf wilder, and Feo is a wolf wilder in training. A wolf wilder is the opposite of an animal tamer: it is a person who teaches tamed animals to fend for themselves, and to fight and to run, and to be wary of humans.
When the murderous hostility of the Russian Army threatens her very existence, Feo is left with no option but to go on the run. What follows is a story of revolution and adventure, about standing up for the things you love and fighting back. And, of course, wolves.
Why it made the list: I've always had a thing for stories involving animals and there's just something about this one that's drawing me in. Maybe it's the cover or the premise, but either way, I want to read it!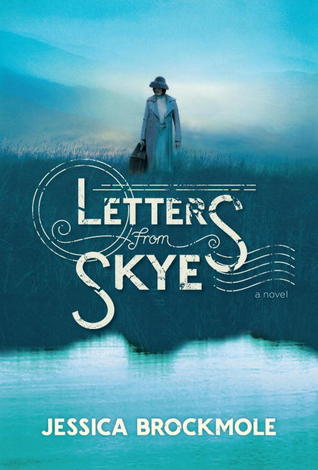 Letter from Skye by Jessica Brockmole
Synopsis: March 1912: Twenty-four-year-old Elspeth Dunn, a published poet, has never seen the world beyond her home on Scotland's remote Isle of Skye. So she is astonished when her first fan letter arrives, from a college student, David Graham, in far-away America. As the two strike up a correspondence—sharing their favorite books, wildest hopes, and deepest secrets—their exchanges blossom into friendship, and eventually into love. But as World War I engulfs Europe and David volunteers as an ambulance driver on the Western front, Elspeth can only wait for him on Skye, hoping he'll survive.
June 1940: At the start of World War II, Elspeth's daughter, Margaret, has fallen for a pilot in the Royal Air Force. Her mother warns her against seeking love in wartime, an admonition Margaret doesn't understand. Then, after a bomb rocks Elspeth's house, and letters that were hidden in a wall come raining down, Elspeth disappears. Only a single letter remains as a clue to Elspeth's whereabouts. As Margaret sets out to discover where her mother has gone, she must also face the truth of what happened to her family long ago.
Why it made the list: The Isle of Skye is one of the most beautiful places I've ever been, so of course I'm going to jump on any chance I get to go back there, even if it's in a book and 100 years ago. I love historical fiction and I love Scotland, so I'm hoping this book will not only be a great read, but keep my wonderlust at bay while I'm hunkered down for the winter here in Maine.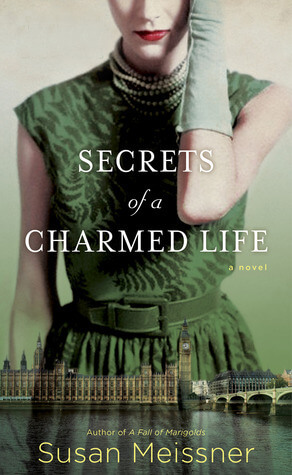 Secrets of a Charmed Life by Susan Meissner
Synopsis: Current day, Oxford, England. Young American scholar Kendra Van Zant, eager to pursue her vision of a perfect life, interviews Isabel McFarland just when the elderly woman is ready to give up secrets about the war that she has kept for decades…beginning with who she really is. What Kendra receives from Isabel is both a gift and a burden–one that will test her convictions and her heart.
1940s, England. As Hitler wages an unprecedented war against London's civilian population, one million children are evacuated to foster homes in the rural countryside. But even as fifteen-year-old Emmy Downtree and her much younger sister Julia find refuge in a charming Cotswold cottage, Emmy's burning ambition to return to the city and apprentice with a fashion designer pits her against Julia's profound need for her sister's presence. Acting at cross purposes just as the Luftwaffe rains down its terrible destruction, the sisters are cruelly separated, and their lives are transformed…
Why it made the list: I mentioned before that I'm loving stories that take place in multiple timelines, especially those relating to WWII. I've also been loving books that take place in Europe, mostly because I love all the travel inspiration I get from them! I'm hoping I enjoy this more than The Storyteller.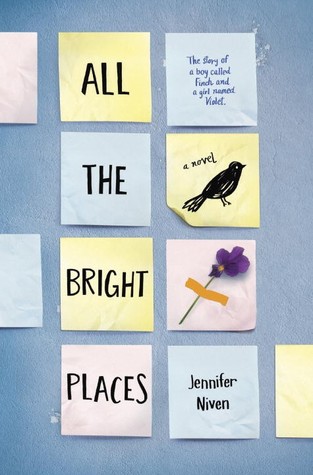 All the Bright Places by Jennifer Niven
Synopsis: Theodore Finch is fascinated by death, and he constantly thinks of ways he might kill himself. But each time, something good, no matter how small, stops him.
Violet Markey lives for the future, counting the days until graduation, when she can escape her Indiana town and her aching grief in the wake of her sister's recent death.
When Finch and Violet meet on the ledge of the bell tower at school, it's unclear who saves whom. And when they pair up on a project to discover the "natural wonders" of their state, both Finch and Violet make more important discoveries: It's only with Violet that Finch can be himself—a weird, funny, live-out-loud guy who's not such a freak after all. And it's only with Finch that Violet can forget to count away the days and start living them. But as Violet's world grows, Finch's begins to shrink.
Why it made the list: Of course I had to throw a little young adult fiction on the list, especially since this one has such great reviews. It's recommended for those who love John Green, so obviously you can sign me right up! A film adaptation is already in the works for 2017.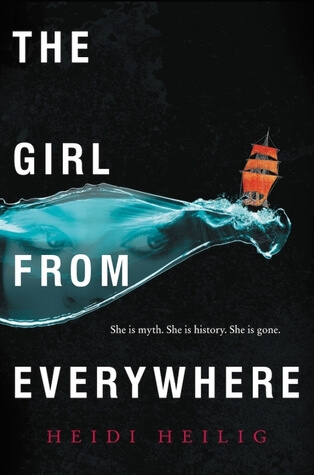 The Girl from Everywhere by Heidi Heilig
Synopsis: Nix's life began in Honolulu in 1868. Since then she has traveled to mythic Scandinavia, a land from the tales of One Thousand and One Nights, modern-day New York City, and many more places both real and imagined. As long as he has a map, Nix's father can sail his ship, The Temptation, to any place, any time. But now he's uncovered the one map he's always sought—1868 Honolulu, before Nix's mother died in childbirth. Nix's life—her entire existence—is at stake. No one knows what will happen if her father changes the past. It could erase Nix's future, her dreams, her adventures . . . her connection with the charming Persian thief, Kash, who's been part of their crew for two years. If Nix helps her father reunite with the love of his life, it will cost her her own.
Why it made the list: So this book doesn't actually come out until February, but I will definitely be picking it up as soon as it does! It sounds like a magical, time traveling adventure I can't wait to read!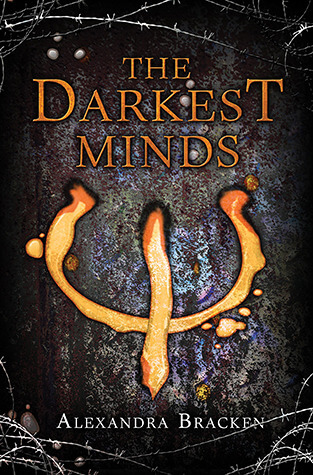 The Darkest Minds by Alexandra Bracken
Synopsis: When Ruby woke up on her tenth birthday, something about her had changed. Something alarming enough to make her parents lock her in the garage and call the police. Something that gets her sent to Thurmond, a brutal government "rehabilitation camp." She might have survived the mysterious disease that's killed most of America's children, but she and the others have emerged with something far worse: frightening abilities they cannot control. Now sixteen, Ruby is one of the dangerous ones.
Why it made the list: I feel like this is the book The Young Elites ripped off, in which case I'm praying it's a million times better! Plus, I picked up up on a serious audible sale this weekend and I'm hoping it will be a good action packed listen while I bake!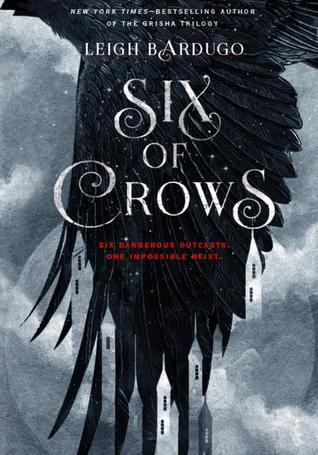 Six of Crows by Leigh Bardugo
Synopsis: Ketterdam: a bustling hub of international trade where anything can be had for the right price—and no one knows that better than criminal prodigy Kaz Brekker. Kaz is offered a chance at a deadly heist that could make him rich beyond his wildest dreams. But he can't pull it off alone…
A convict with a thirst for revenge.
A sharpshooter who can't walk away from a wager.
A runaway with a privileged past.
A spy known as the Wraith.
A Heartrender using her magic to survive the slums.
A thief with a gift for unlikely escapes.
Six dangerous outcasts. One impossible heist. Kaz's crew is the only thing that might stand between the world and destruction—if they don't kill each other first.
Why it made the list: I've been dying to read this book, like I wanted it months before it was even released and now that it's here, I have yet to find the time. I have not yet read the Shadow and Bone series which is set in the same universe, though I did buy it this weekend, but I don't think it will hurt anything to start with this series instead. I have a feeling it's going to be a totally basass story and I'm eager to dive in!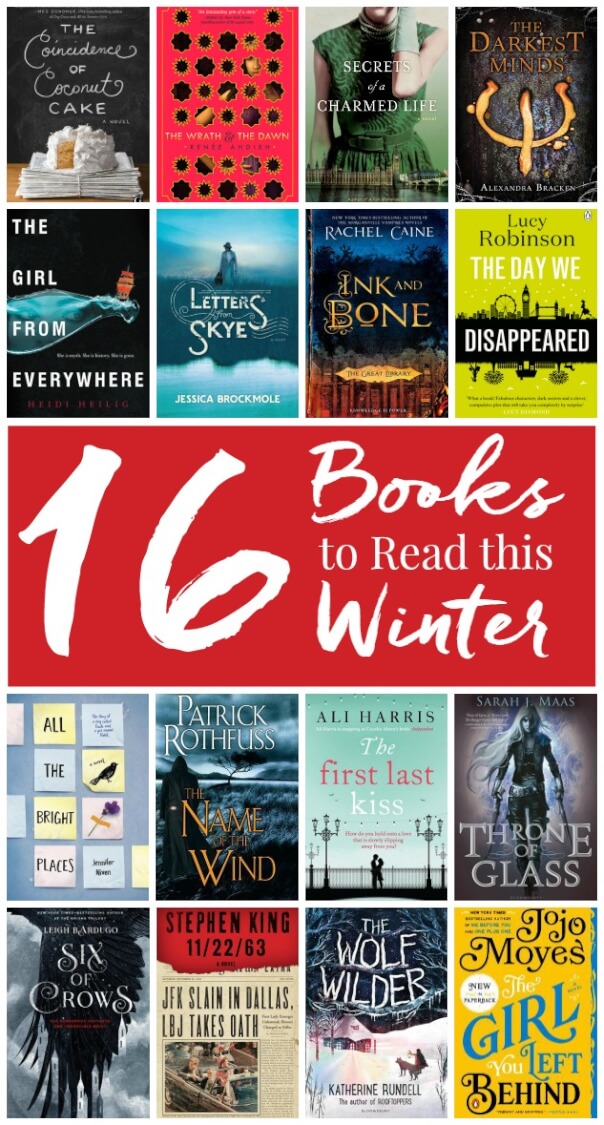 You might also like: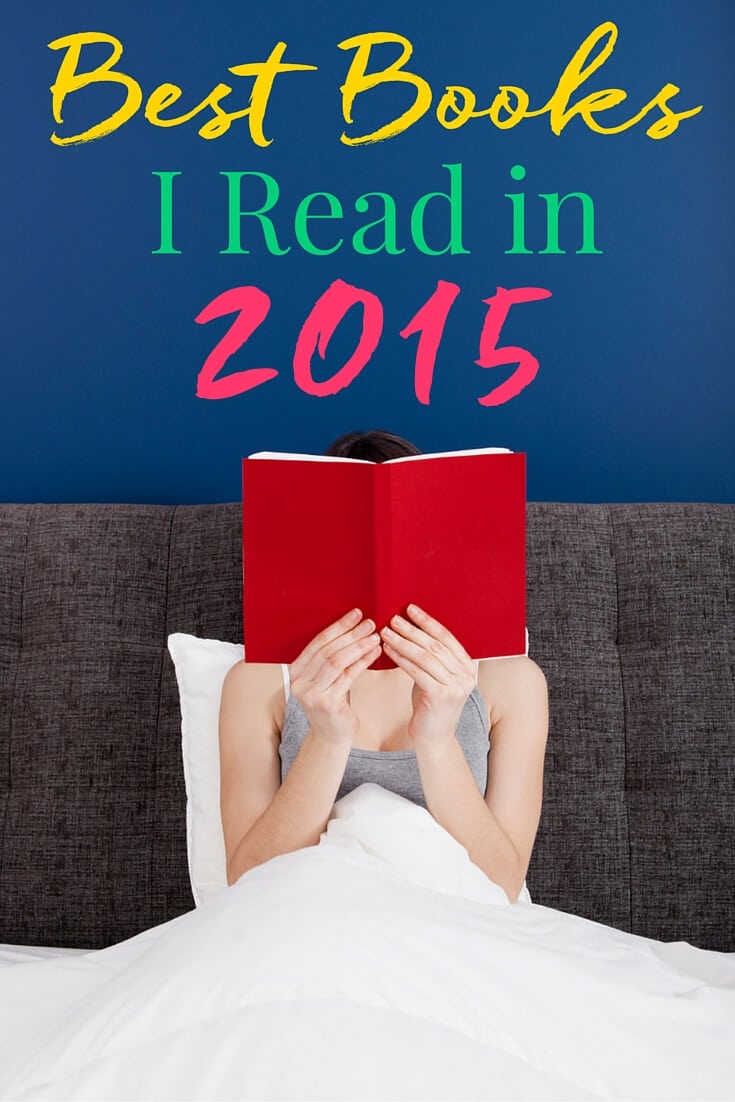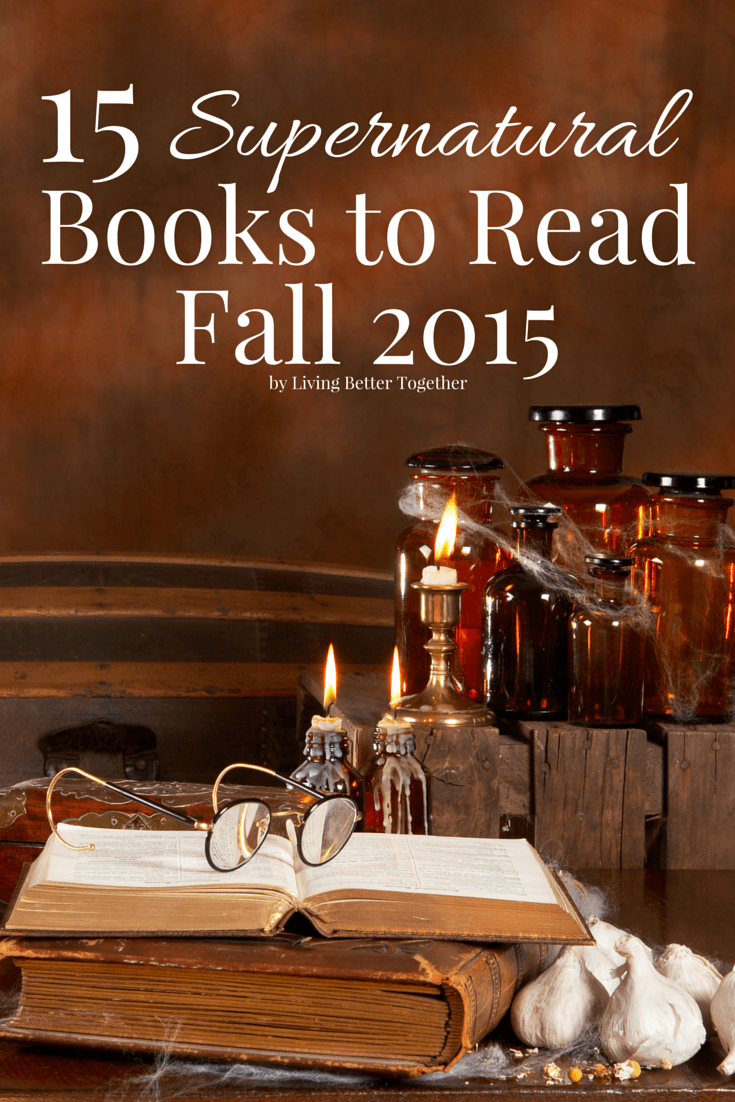 15 Supernatural Books to Read this Fall