This shop has been compensated by Collective Bias, Inc. and its advertiser. All opinions are mine alone. #HeroesEatMMs #CollectiveBias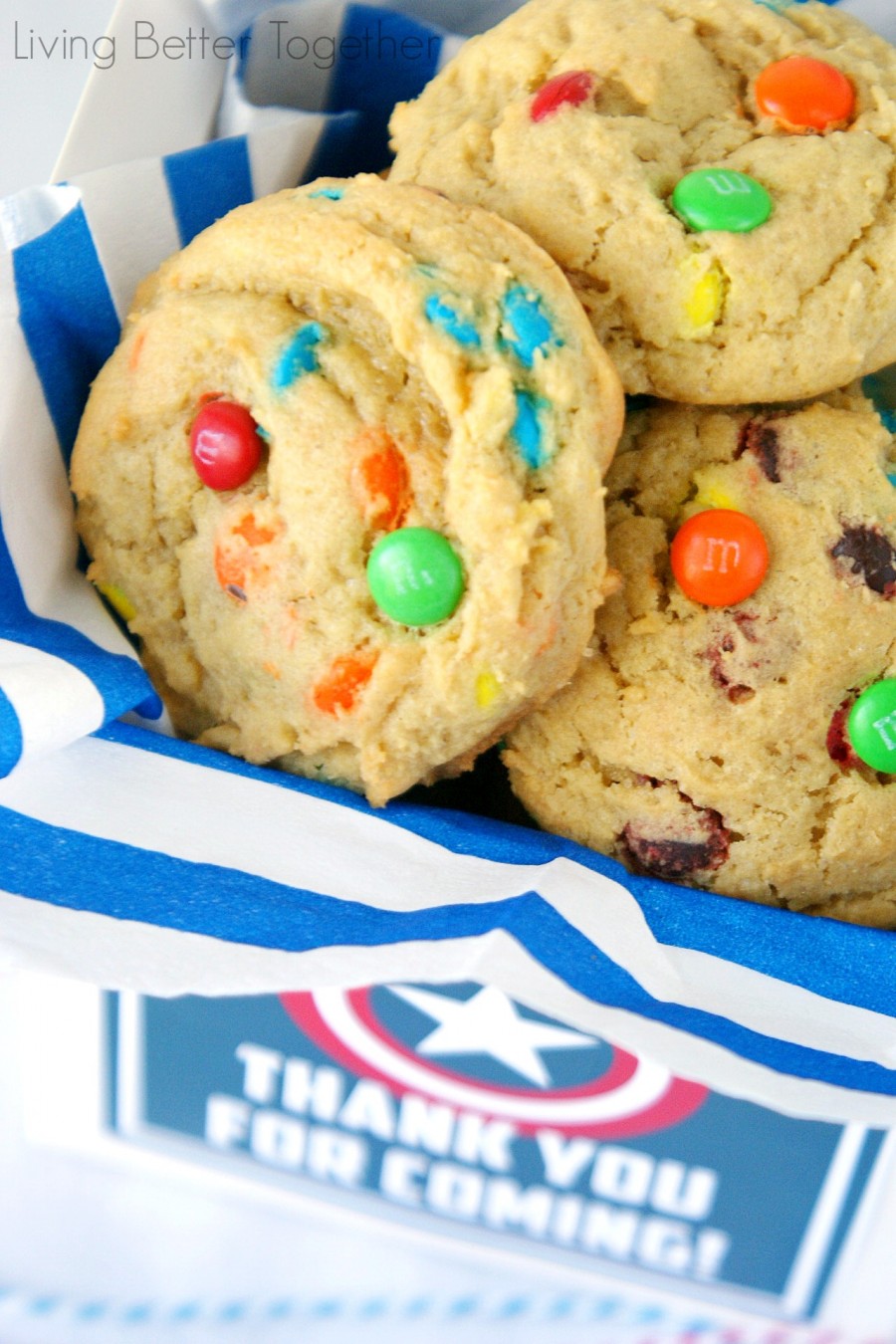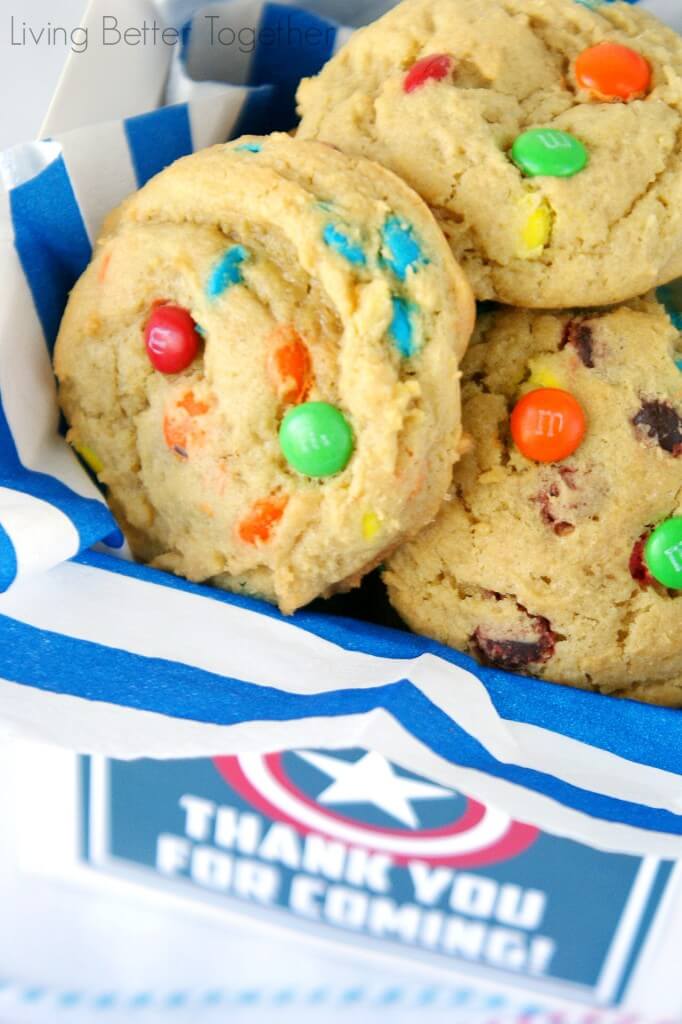 I've always been one who thinks you're never too old to have a fun birthday party! My husband, Matt, is a huge comic book geek and with the release of Captain America: The Winter Soldier right after his birthday, I knew it would make for the perfect theme! I got right to work on all the party details and with the help of M&M's® I was able to pull off a great party that fit my husband perfectly! Even if he did turn 26, you're never to old to have a superhero party and eat M&M's®, am I right?
 I wanted to make the party extra fun, so I decided to create a photo booth! With it being so close to Labor Day, Halloween, and the release of Captain America: The Winter Soldier on September 9th, it was so easy to find supplies for it! Speaking of the movie release, you can save $5.00 off your purchase of Captain America: The Winter Soldier and (2) M&M's Brand Chocolate Candies. There's also a fun social hub you've got to stop by and check out! You can take fun quizzes to find out which Superhero and M&M's® you are! You can also enter to win a $100.00 Walmart gift card and check out all the other great recipes and parties!
I picked up some silver fabric and duct taped it to the house, strung up some star garland, spread out the props and we were good to go. Have you ever done a DIY photo booth? They're so easy! You can have a photographer manually take the photos or set your camera up on a tripod with a timer so your guests can work it themselves! From 10 months to 70 years, everyone got dressed up and had a great time! The photo booth made the party really special and I loved seeing how they all came out!
 My baby brother wasn't very excited about the photo booth so I took it upon myself to dress him up and take a photo… and I even got a smile out of him!
Now let's check out some of the party details shall we? I've had these American cupcakes liners for months and kinda missed the boat on making cupcakes for Memorial day or the 4th of July, but that's totally cool because they ended up working perfectly as lids on the drink jars! Did you know you can take the lid off of an 8 oz. Ball jar (but save the screw on lip) and place a cupcake liner over the top and screw the lip back on and you'll have a cute little topper! Use a pairing knife or a hole punch to make a slit or hole just big enough to fit a straw through the top of the lid. I'm so in love with how cute these came out!
And of course we had to have some fun party favors! I picked up a few little slinky's, rubik's cubes, whistles, and finger puppets!
And we couldn't have a birthday party without a birthday cake! My husband and his friends play a strategy game called HeroClix which are basically mini action figures with dials and rules way more complex than I care to understand. I remember when we first started dating, Matt would go somewhere with his dad every Tuesday night. I think it was about a month or so before he finally told me what exactly they were doing. I think he feared I wouldn't stick around if I knew just how geeky he was. But he was also the Captain of the football team too… so it balanced out and the rest is history!
I ordered the cake from our favorite bakery, The Bankery, to look like one of the maps they play on and picked out a set of Captain America HeroClix to put on it.
The Cap at work!
 Time to blow out the candles!
 I found this great M&M's® Chocolate Ice Cream right at Walmart and everyone loved it, it was the perfect pairing for the chocolate-chocolate cake.
 I made up some Red, White & Blue Chocolate Covered Strawberries to supplement the cake and let me just say, nonpareils are an excellent addition to chocolate covered strawberries!
 It wouldn't be a party without paper straws!
[Tweet "Captain America Birthday Party! Come check out the details! #HeroesEatMMs #CollectiveBias #shop"]
 And of course, I just had to have a take home package which included M&M's® Pudding Cookies!