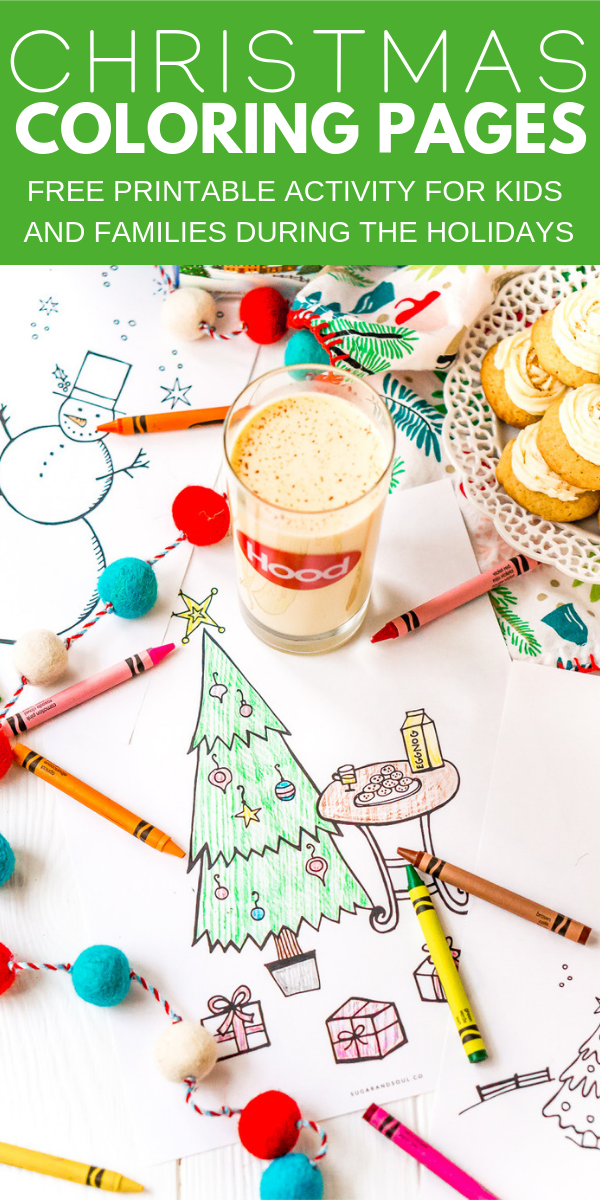 These Free Christmas Coloring Pages are Sponsored by HP Hood, all opinions are mine.
These Free Christmas Coloring Pages are an easy way to add entertainment to your child's holiday season.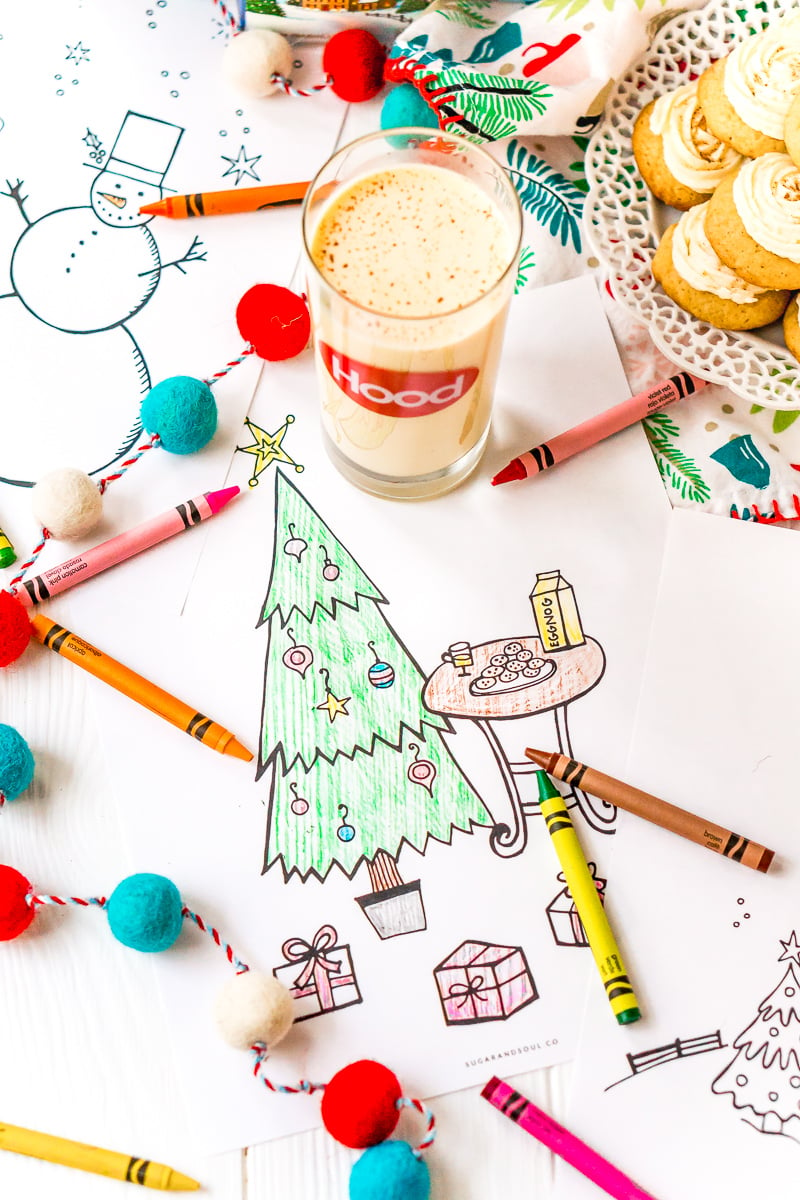 Christmas Coloring Pages
Print some Free Christmas Coloring Pages to spark your child's creativity this holiday season. And while the crayons are out, why not give it a go with them?
Personally, I think that when it comes to spending time together, everyone should "unplug." That means when you sit down for family meals or gather for game night, electronics should be off.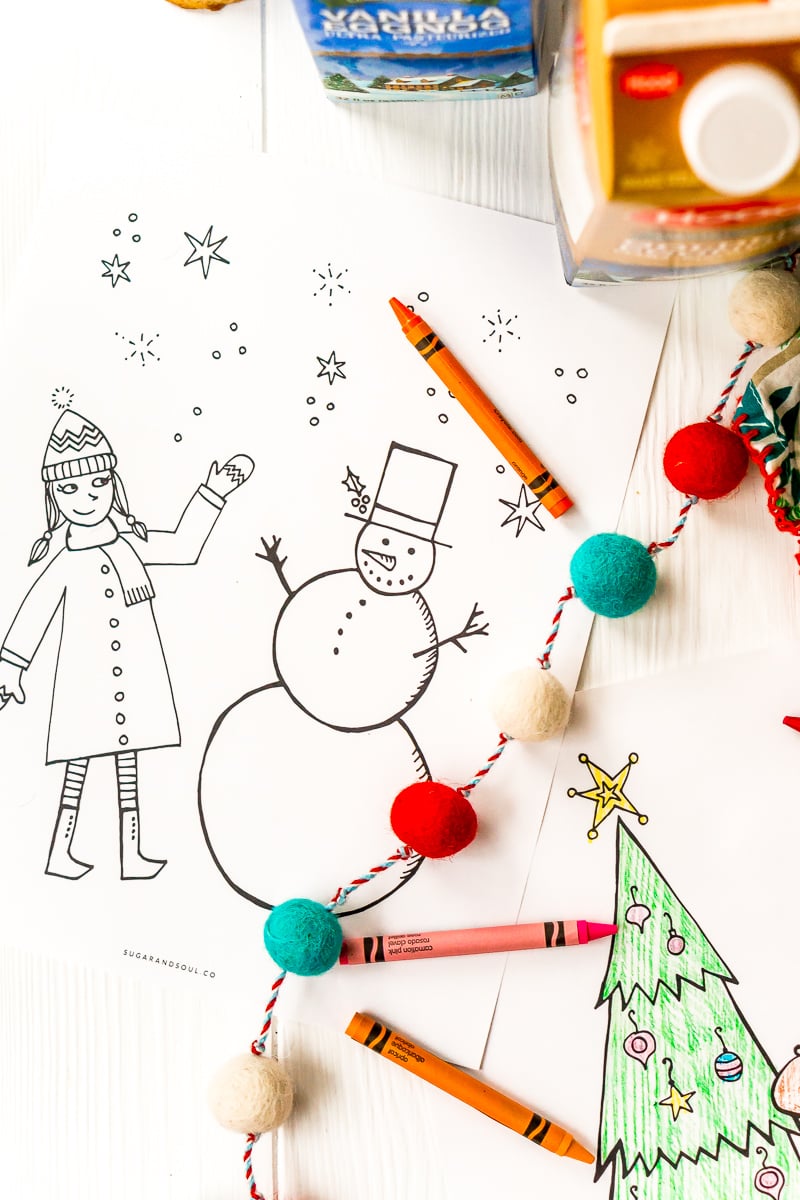 Now, I'll be the first to admit this is something I have to work on, myself. I'm constantly online, checking emails, updating my social media pages, or writing blog posts.
But after having my daughter Evie, I definitely have a new perspective on family time and non-electronic entertainment. She's growing so fast, and I want to be present for as much of her childhood as possible.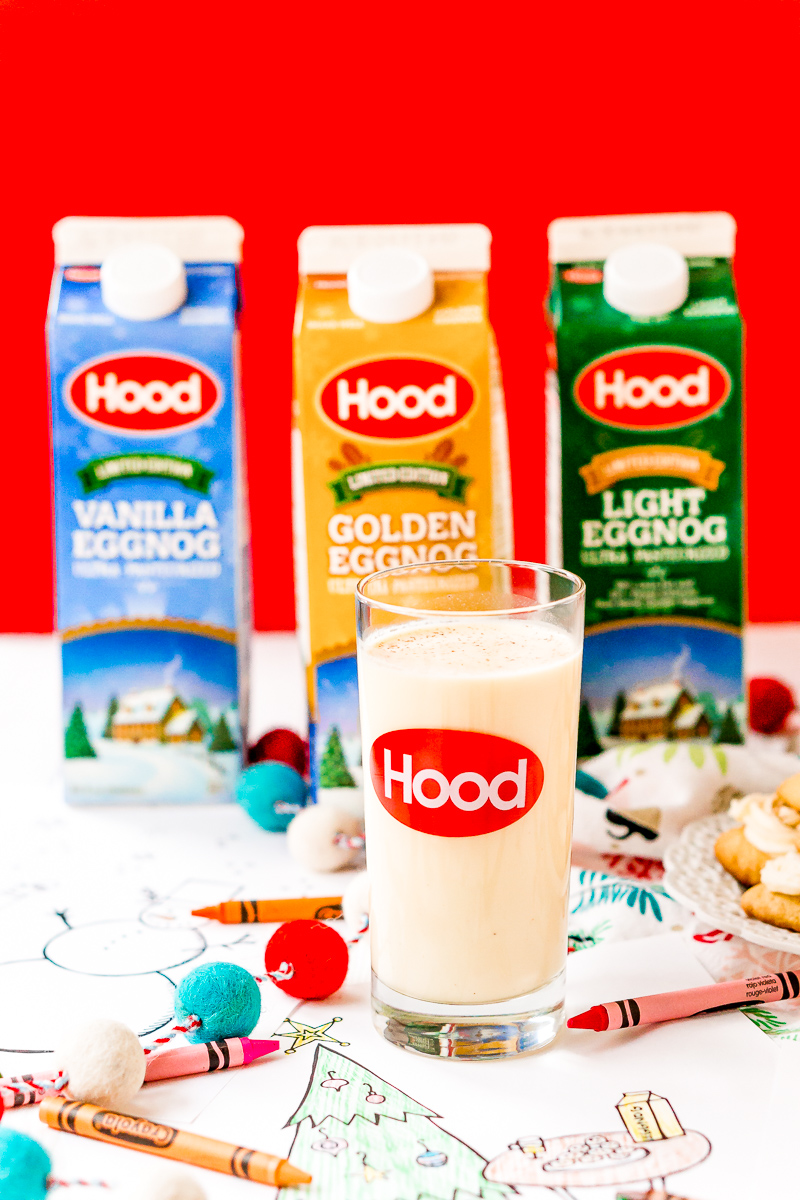 These Christmas Coloring Pages bring back fond memories of doing crafts at my grandmother's house as a child.
My brothers and I would sit around the table with our markers and crayons, and Nana would put out a plate of oven-fresh cookies.
During the holiday season, she'd serve us another treat: creamy Hood eggnog! We'd sip it alongside our cookies as we colored page after page.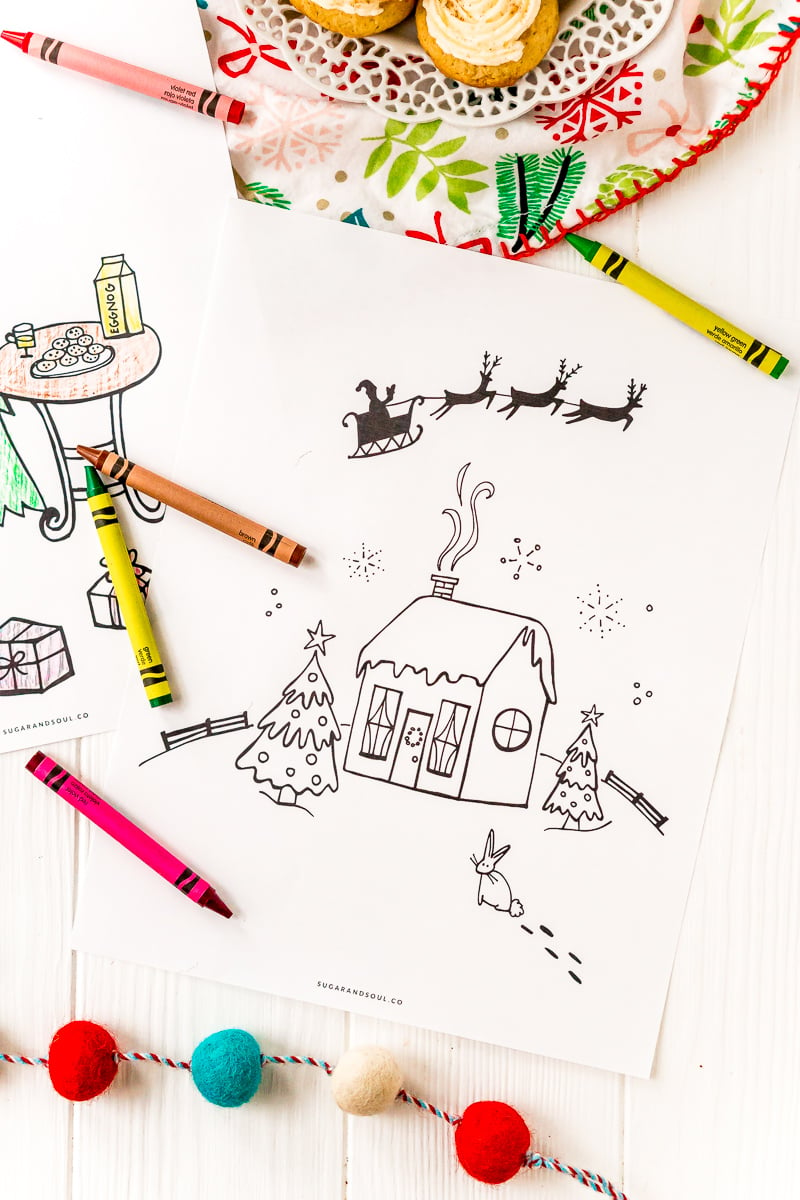 Looking back as an adult, I have a new appreciation for Grandma's company. She'd just sit with us for hours, and we'd talk while scribbling, sipping, and munching away …
… no phones, no TV, just conversation.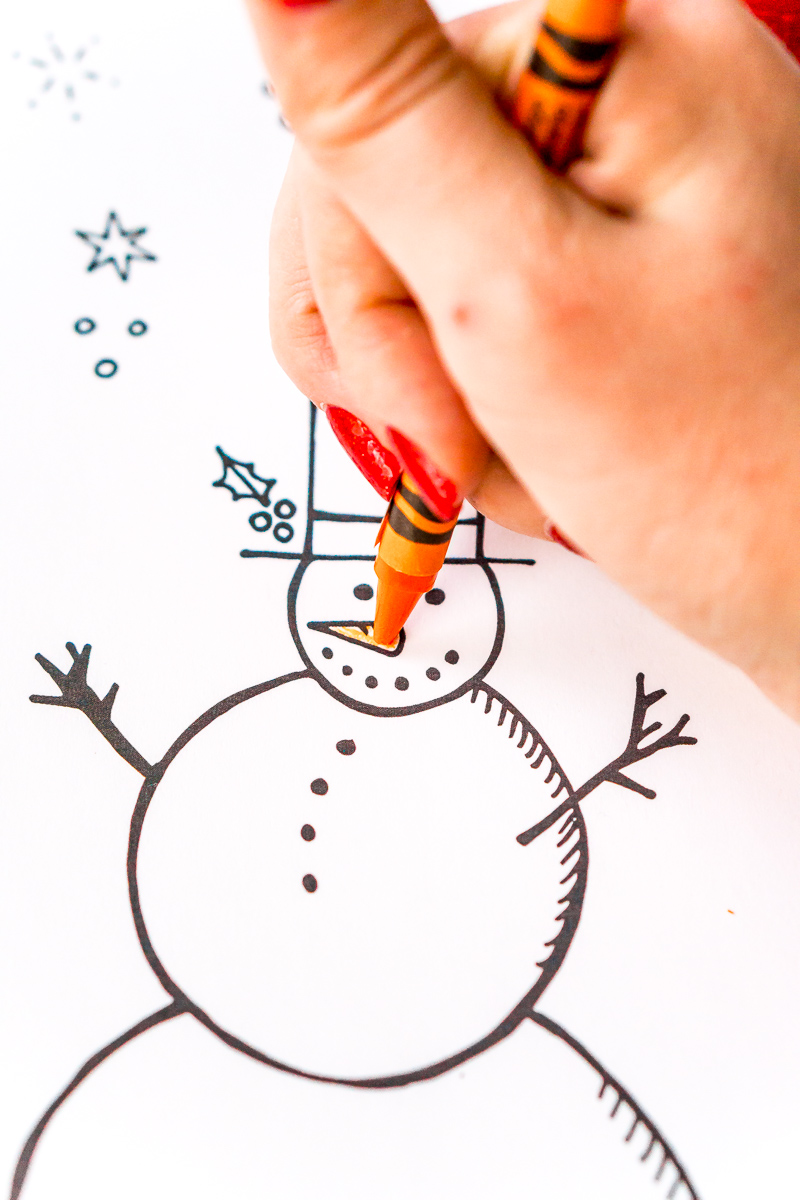 To this day, the warm, spicy flavors of Hood eggnog bring me back to those cozy childhood holidays. In my opinion, Hood makes the best Holiday eggnog, and the season just wouldn't be the same without it!
There are a few reasons I only trust Hood when it comes to eggnog. First off, I grew up on this brand and know that their products will always be delicious and top-quality.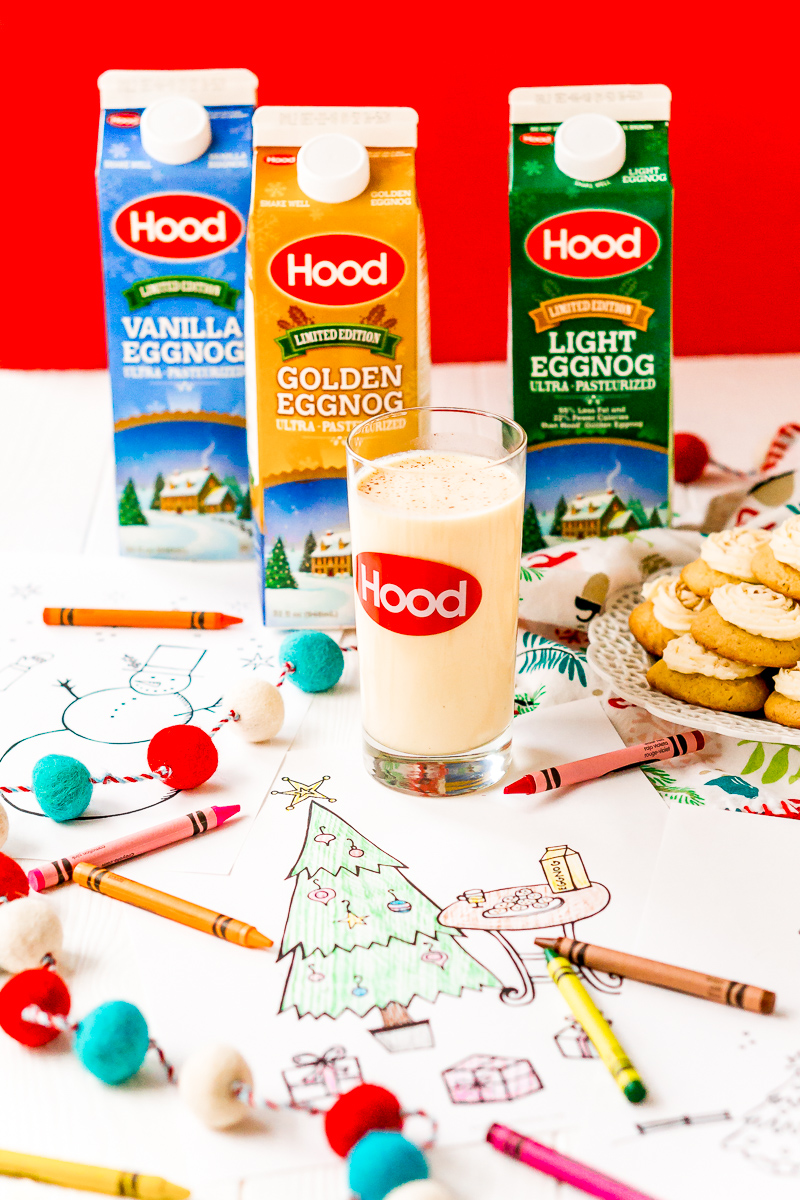 But what I really love is the nostalgic taste of their Golden Eggnog. And when I'm in the mood for something different, they have three other amazing flavors!
There's an occasion for each of Hood's decadent varieties, and trust me, they're all worth a try!
Golden Eggnog: This 50-year-old recipe are top secret, and includes extra creamy milk, sugared yolks, and cozy spices. This is the one Grandma always had at her house!
Vanilla Eggnog: This mellow blend is made with vanilla extract for an extra-smooth treat. I add a splash of this stuff to my coffee in the wintertime.
Light Eggnog: Enjoy all of the flavor and none of the guilt with Light Eggnog, which has 55% less fat. I drink this one between get-togethers when I want to lighten up but still sip the flavors of the season!
Hood eggnog is only available for a limited time, so stock up now! If you're wondering where to buy it, don't worry — it's carried by most major grocery stores on the East Coast.
What's more, you don't have to drink Hood eggnog to get your fix. Try adding the different flavors to festive baking recipes and dessert recipes, too!
If you're looking for a good recipe using eggnog, try Eggnog French Toast, Eggnog Cheesecake, or Eggnog Waffles. It can even be the secret ingredient to some fabulous holiday desserts!
For more eggnog recipes, cooking recipes, and dinner ideas, check out Hood.com and follow @HPHood on Instagram and Facebook!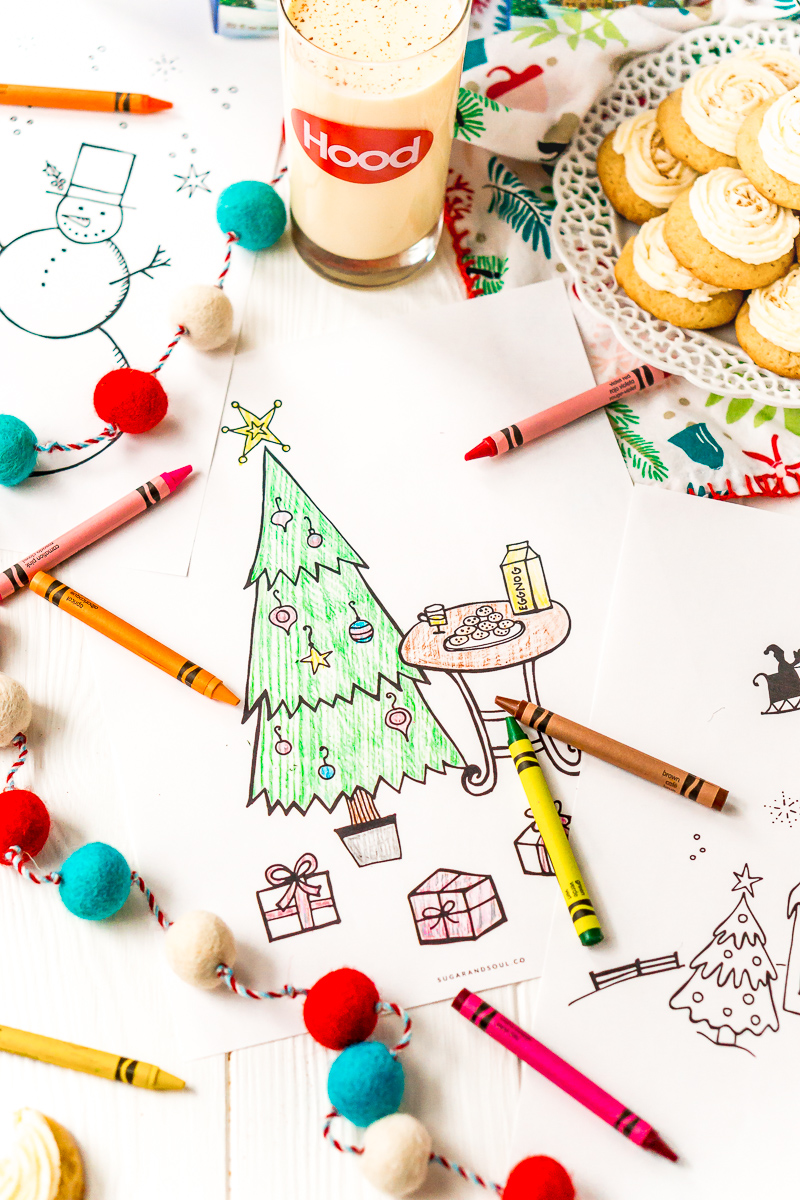 Needless to say, there's a Hood eggnog flavor for everyone. So why not savor a little indulgence with your family this season?
Being together is what the holidays are all about. I hope these Christmas Coloring Pages inspire you to start making memories like the ones I have from Grandma's house.
Christmas Coloring Pages Printable pictures are fun for kids, but most importantly, it's an activity you can do together. Bake up some cookies, grab the crayons, and pour some Hood eggnog this season — it's time to make memories!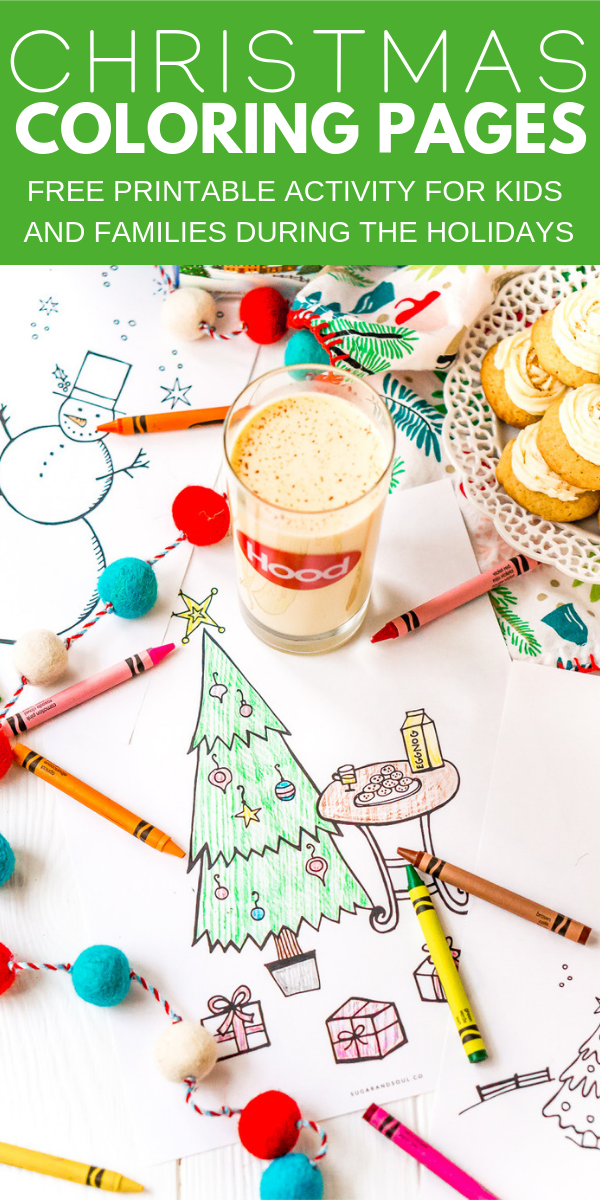 Christmas Coloring Pages
Click the button above to save this fun activity to your board!