This post has been sponsored by Clorox®. All thoughts and opinions are my own.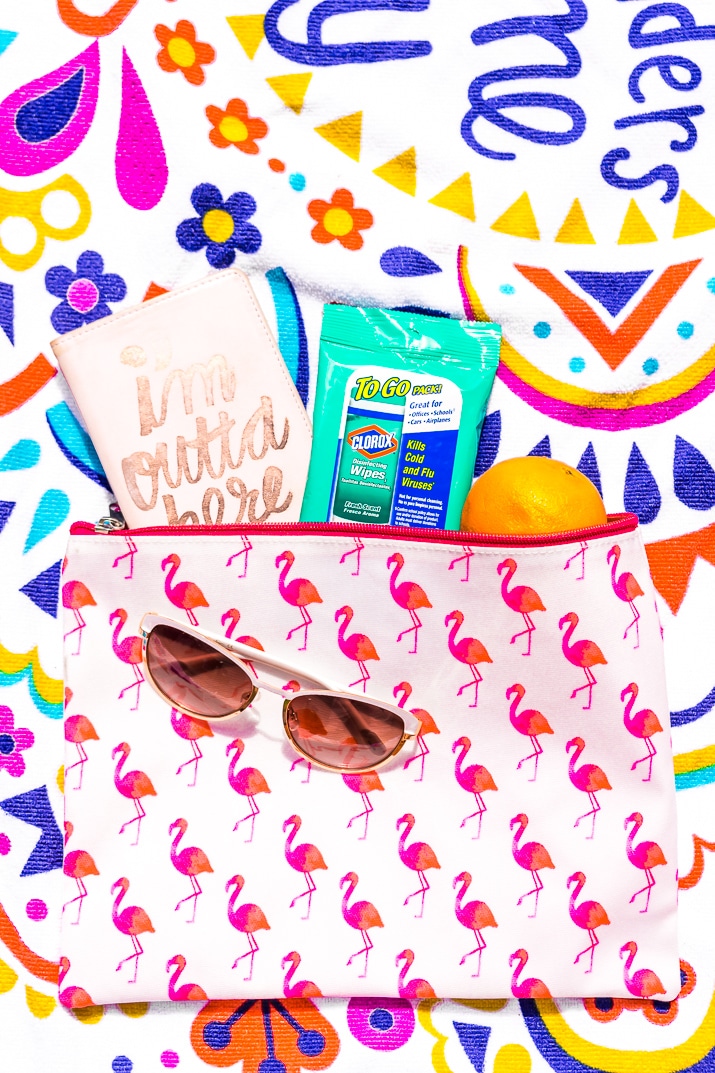 6 Reasons to Pack Clorox To Go Wipes
In my opinion, summer is the best time of year to travel. You can cruise the open road with the windows down, head to the coast for a weekend getaway, or score budget airline tickets while using your hard-earned PTO.
However (I hate to be a downer), there are some drawbacks to traveling in planes, trains, and automobiles. Exploring new places means experiencing exciting sights, sounds, and tastes, but it also means being exposed to something else: Germs!
I'm a frequent traveler, and I can't tell you how many times I've been stuck somewhere that's… well, unsanitary! Smudged airplane trays, crummy tabletops, and bathroom door handles all used to give me the heebie-jeebies.
I always keep my house stocked with Clorox® disinfecting wipes, and  I recently discovered at Walmart they are also available in a travel-friendly pack!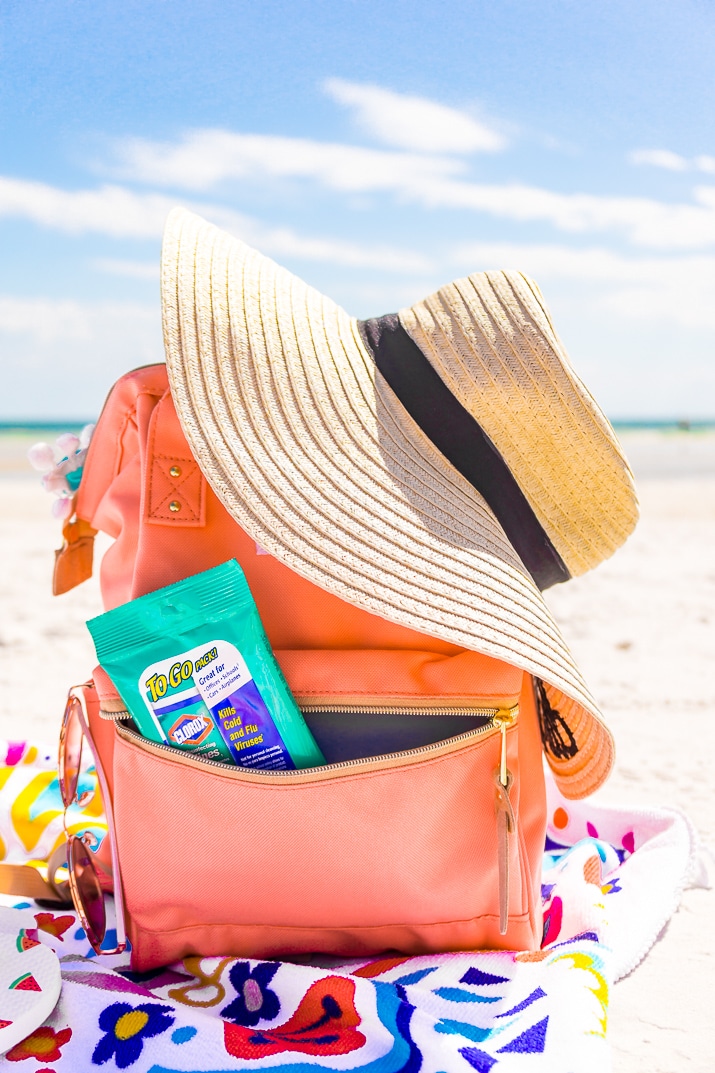 These towelettes are perfect for sanitizing all types of surfaces, and they're wrapped up in a portable, purse-sized pack. On my recent trip to Sanibel Island, Florida, I stashed these handy little wipes in my carry-on, my purse, and even in my beach bag!
The to-go wipes give me peace of mind, especially in new places I'm traveling too. The uses for my new travel must-have are endless, but below are 6 reasons that I can't live without them!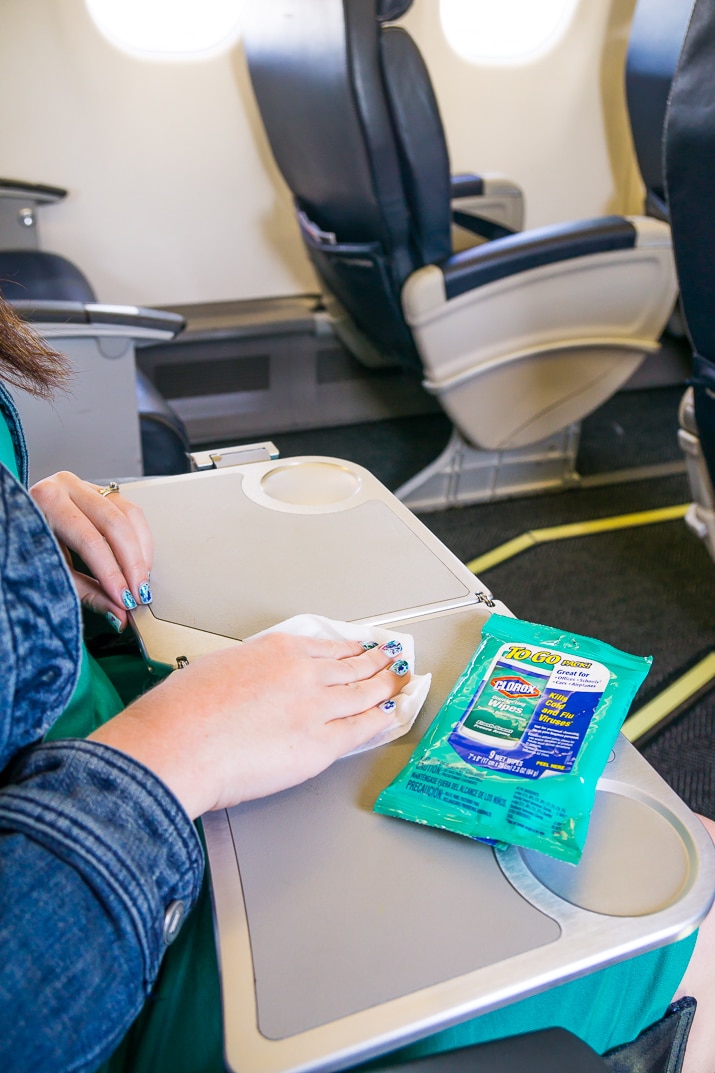 Sanitizing Airplane Trays
You might have heard horror stories about airplane trays and what people do on them (hint: it can include dirty diapers and snotty tissues). But despite being covered in germs, flight crews rarely have time to clean them in between flights. When traveling by air, take my advice and ALWAYS SANITIZE YOUR AIRPLANE TRAY before using it.
Cleaning Car Interior
If you take pride in the cleanliness of your car, you should always have a pack of Clorox To Go Wipes in your glove compartment. Use these disinfecting wipes on everything from coffee sloshes to ice cream drips off your steering wheel, shifter, dashboard, and — as all parents know — the kids' dreaded car seats!
Wiping Down Tables
Whether you're eating at a food court in the mall or a picnic table by the water, there's nothing less appetizing than seeing remnants from somebody else's meal on the table. Use Clorox To Go Wipes to clear crumbs, smudges, even bird poo off indoor and outdoor tables.
Porta Potties
Ah, the dreaded porta potty. Nobody likes to use them, but when you gotta go, you gotta go! Make your restroom break a little less stressful by bringing a pack of Clorox To Go with you to wipe down the toilet seat, door lock, handle…everything.
…Or Public Bathrooms
Malls, gas stations, restaurants, or rest stops, no matter where it is, nobody likes using a public bathroom. Especially when you have kids who have to sit on the seat (eek!), everyone might be a little more comfortable after it's been sanitized by Clorox. I also use these when pushing the toilet flush handle and opening the restroom door after washing my hands — you never know if someone before you didn't wash theirs!
Grocery Store Carts
When it comes to things that lots of people are touching, it's best to give them a quick wipe down, especially during cold and flu season! Clorox To Go Wipes are perfect for giving your shopping cart a quick once-over, especially if you have a little one who sits in the seat.


More Useful Ways To Use Clorox: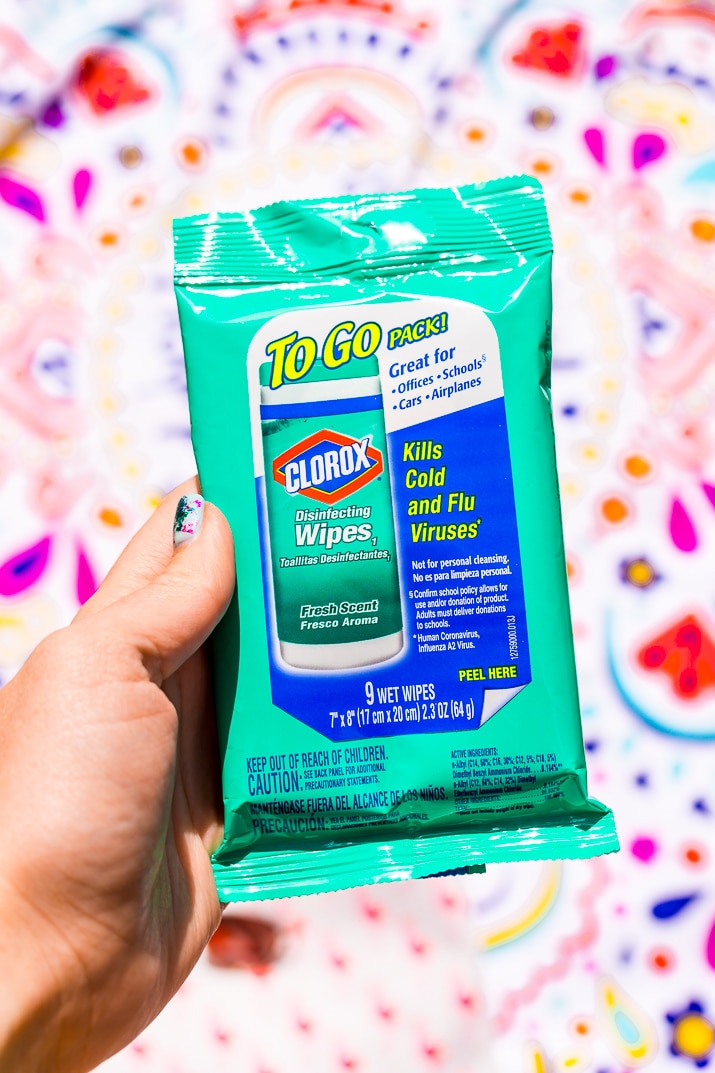 To Go Wipes help keep the whole family healthy, whether you're exploring new cities, foreign countries, or the produce section at the grocery store!
Pick up these convenient packs at your local Walmart while you're running errands or stocking up on last-minute travel supplies. Once you discover all the uses for these quick-cleaning wipes, you'll never leave home without them!