I received a complimentary stay at Courtyard Boston Downtown in exchange for a full and honest review, all opinions are mine alone.
Looking for the perfect central location for a trip to Boston? Check out the Courtyard Boston Downtown, located in the heart of the theater district and just a couple blocks from Boston Common.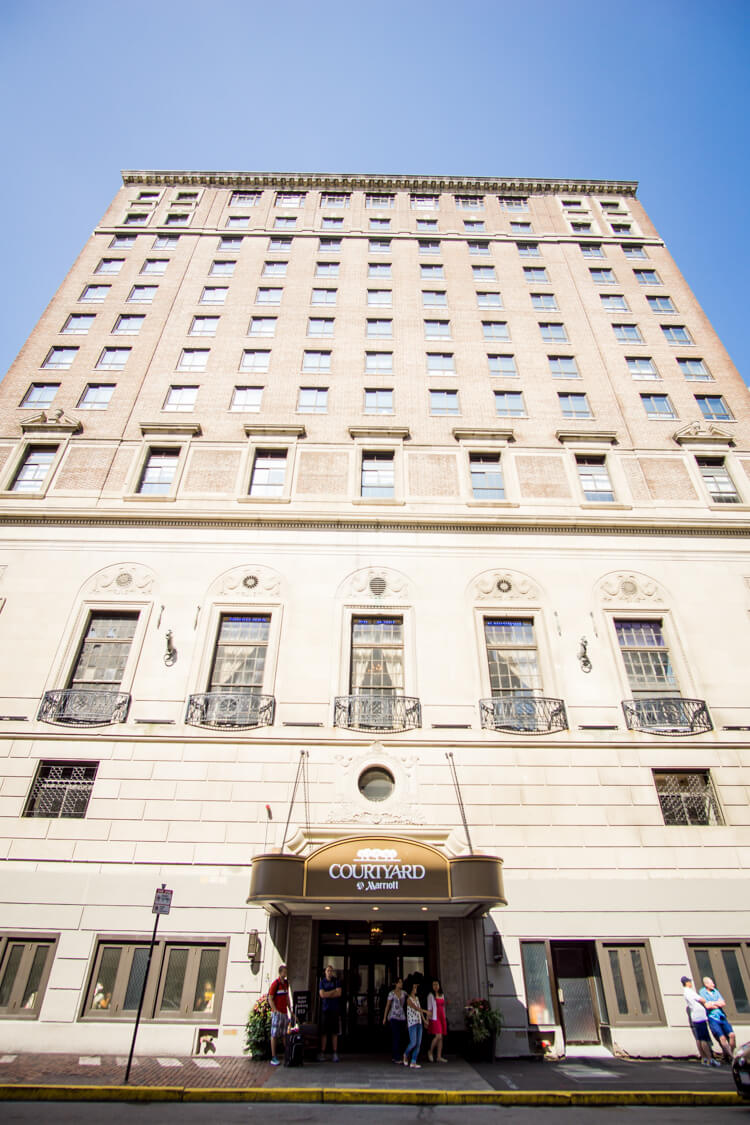 When I travel, I like to stay in unique places. Be it a boutique hotel, a killer resort, or an eclectic Airbnb, I like places that make a statement. But here's something you might not have guessed, my favorite family of hotels to stay at when given the choice are Marriott hotels. I swear they have the most comfortable pillows in the world.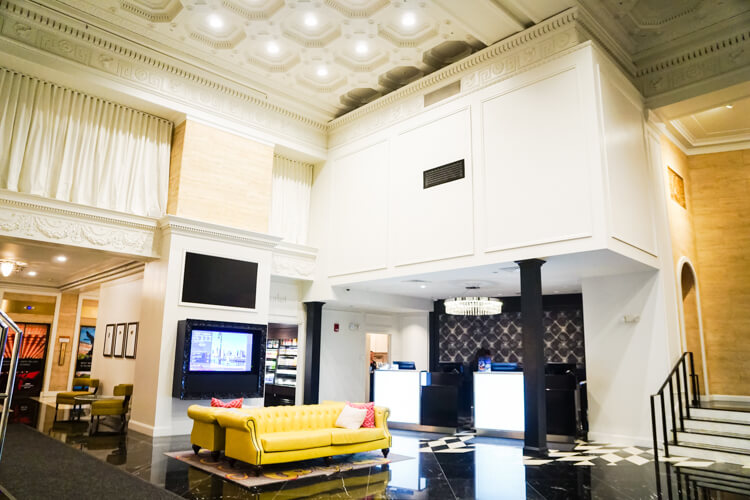 And I know what you're thinking, Marriotts don't quite fit my previous description of places I like to stay, and normally you'd be right. But in the heart of downtown Boston, lies a Courtyard like you've never seen before, a building filled with rich history, gorgeous architecture, and hip decor.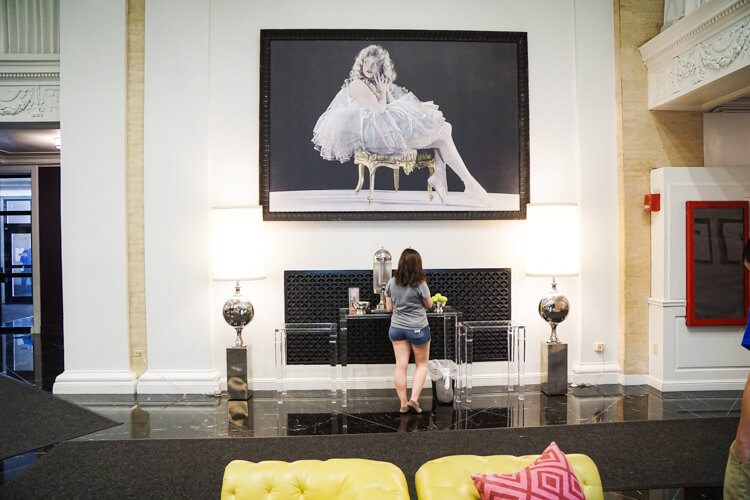 The Courtyard Boston Downtown is located in the heart of the theater district and just a couple blocks from Boston Common. This means it's the perfect location when you're planning on touring Freedom Trail, it's just a 10-minute walk from the South End, where loads of delicious restaurants are waiting to greet you. And places like the New England Aquarium, Museum of Science, and Fenway Park are just a short Uber ride away!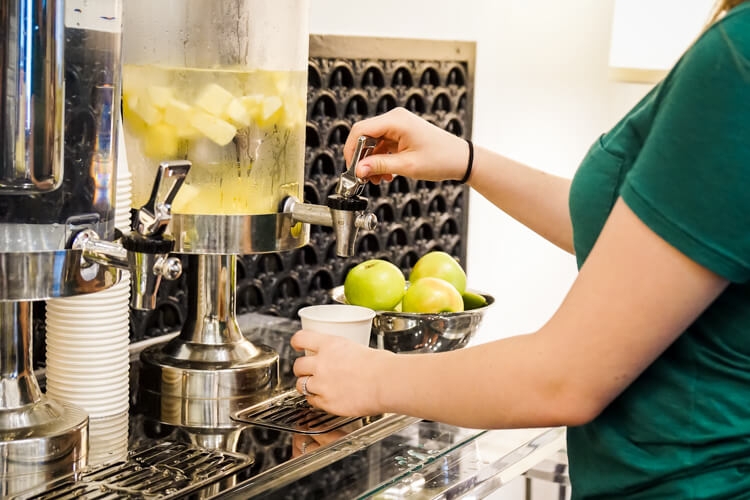 So let's talk about why I love this hotel so much and what makes it unique! First of all, is there anything better than a cup of fruit-infused water after a hot summer day out and about exploring the city? I think not. The Courtyard Boston Downtown changes up the fruit each day, so each infusion is a new surprise. I'm thinking they should start serving up my Mojito Water or my Apple Spice Water as we enter the fall months!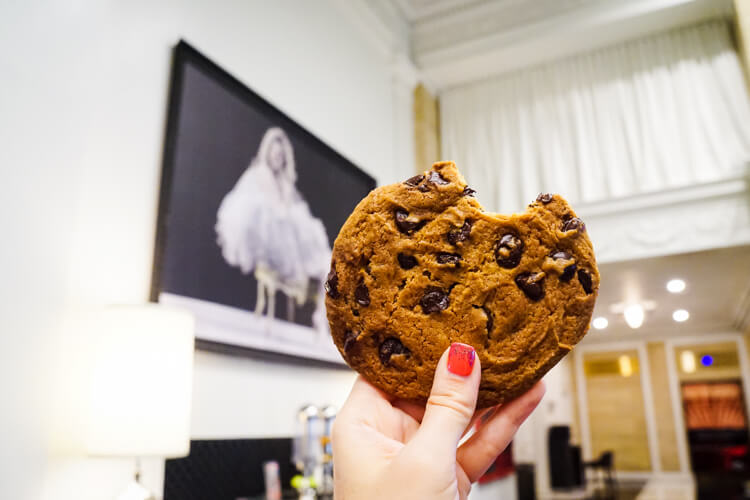 And warm, fresh cookies waiting for you in the afternoons, how could anyone resist this place!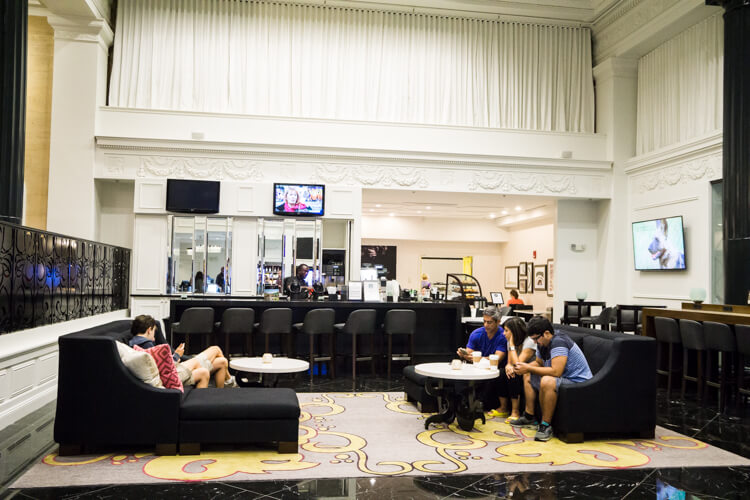 The lobby area itself has a welcoming charm that's a comfortable place to hang out in when the rest of your family is running late, eh hem.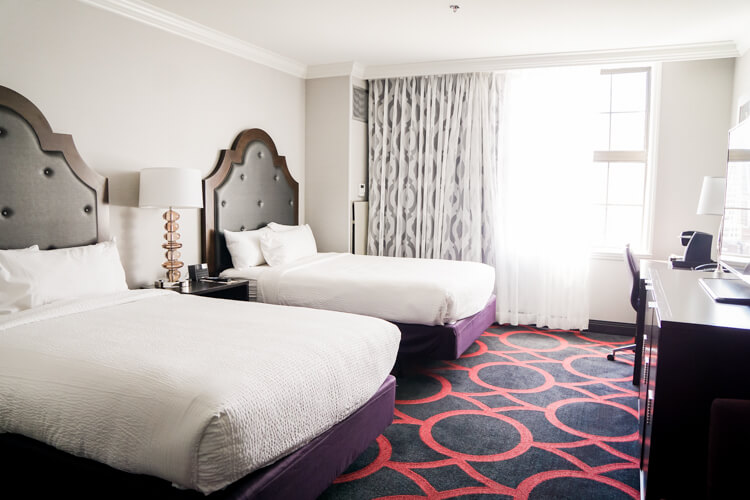 The rooms have a fun mixed media tone. The decor all over the hotel made me think of a bachelor pad that a woman had just moved into and put her touch on. And I mean that in the best possible way because this hotel is luxurious and cool.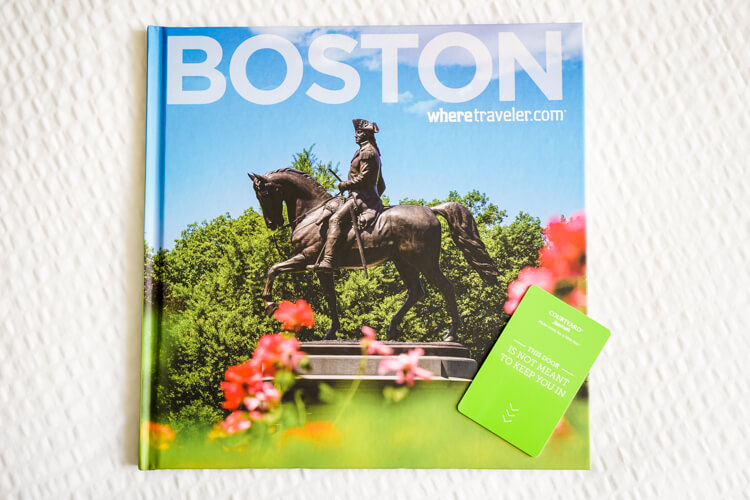 Guides for the city are in every room.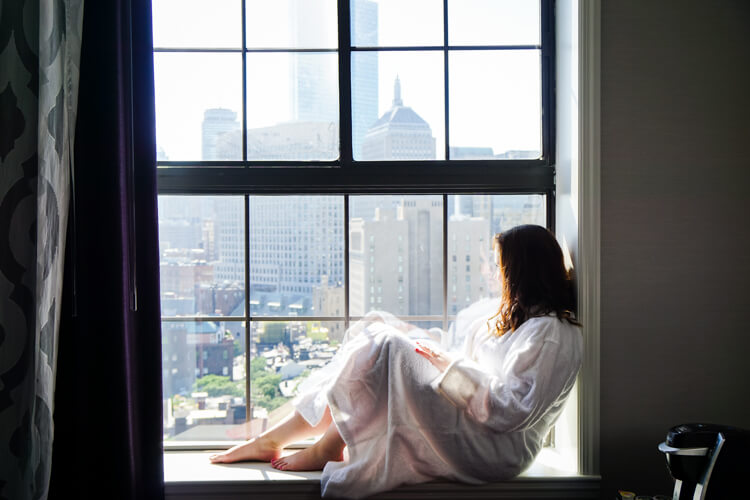 And you just can't beat the incredible views!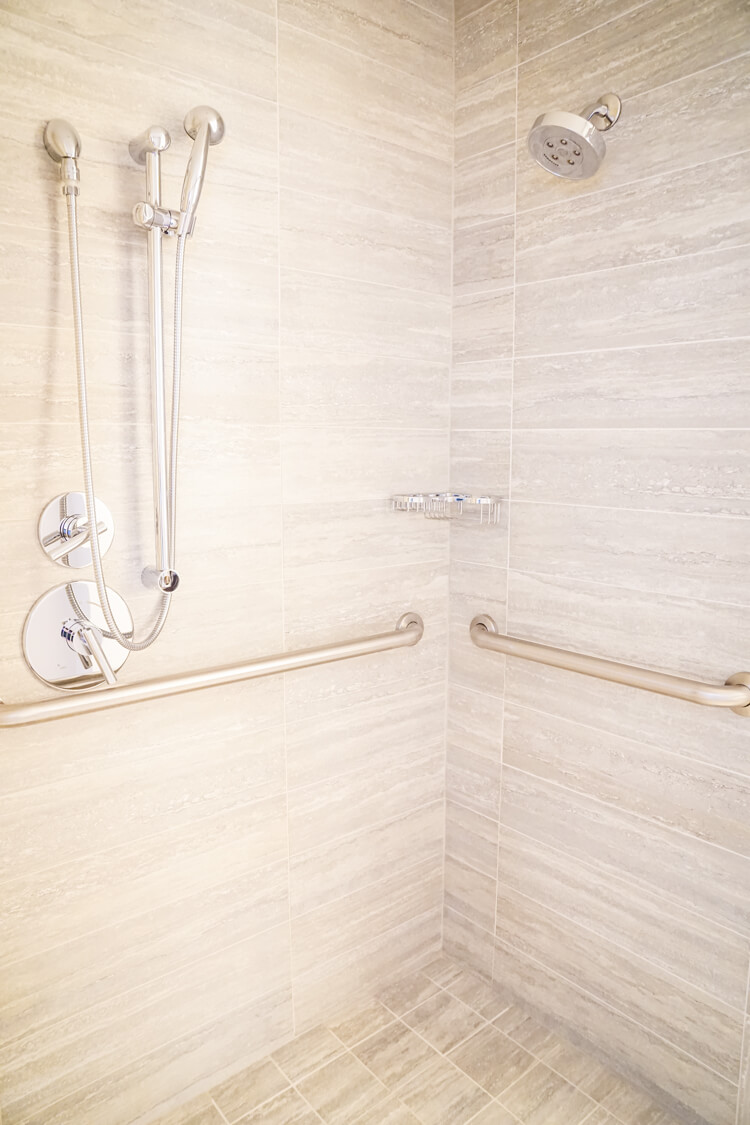 The showers, at least in the rooms we stayed in were smooth tile which means they're wheelchair accessible and quite large.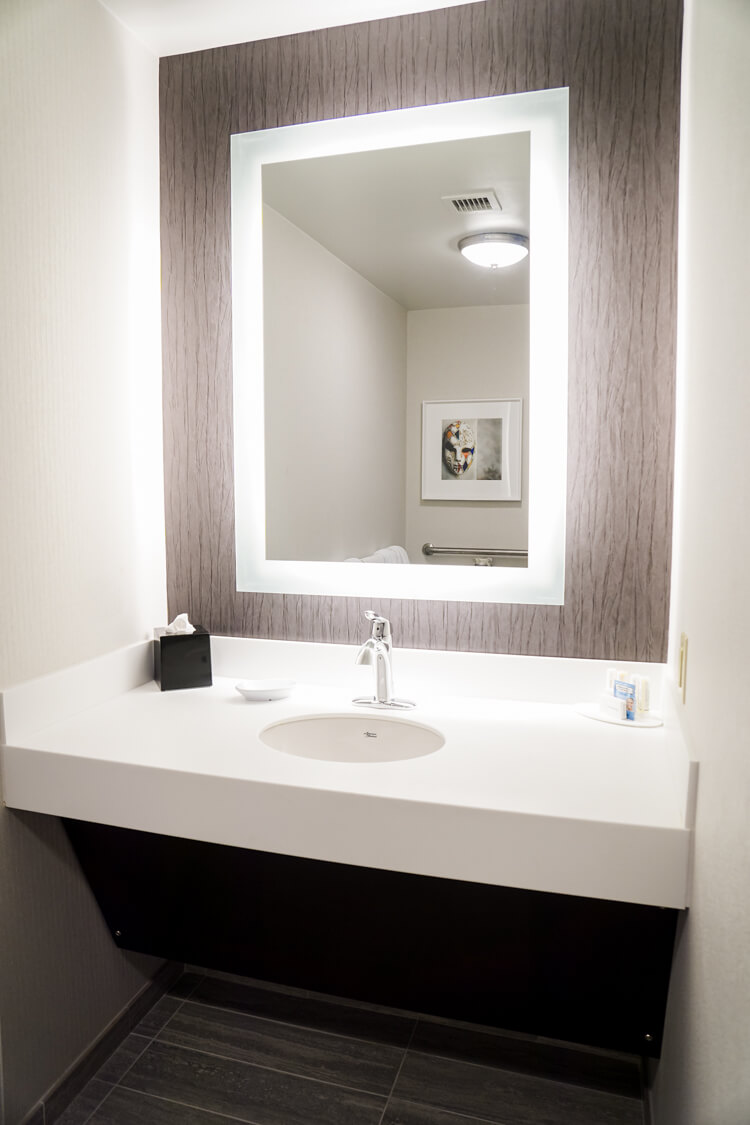 The bathrooms are modern and sleek and you'll find fun art pieces in every room, the hotel is in the theater district after all.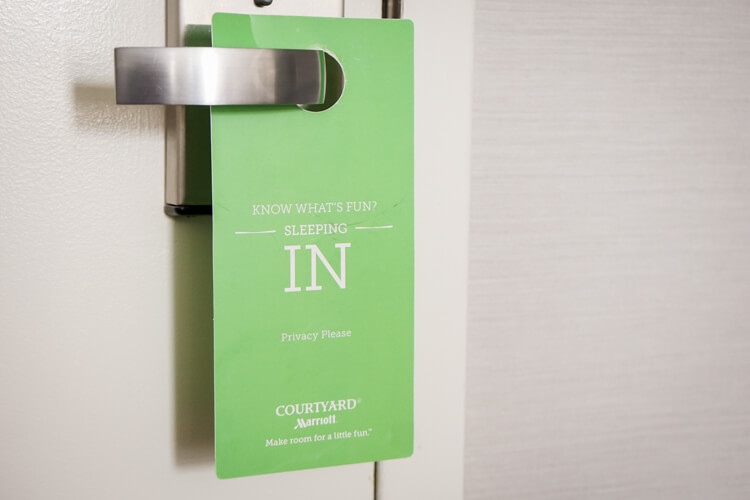 Oh and the chandeliers, this place has ceiling fixtures that will make you swoon if the stunning ceilings and archways don't have you doing it already.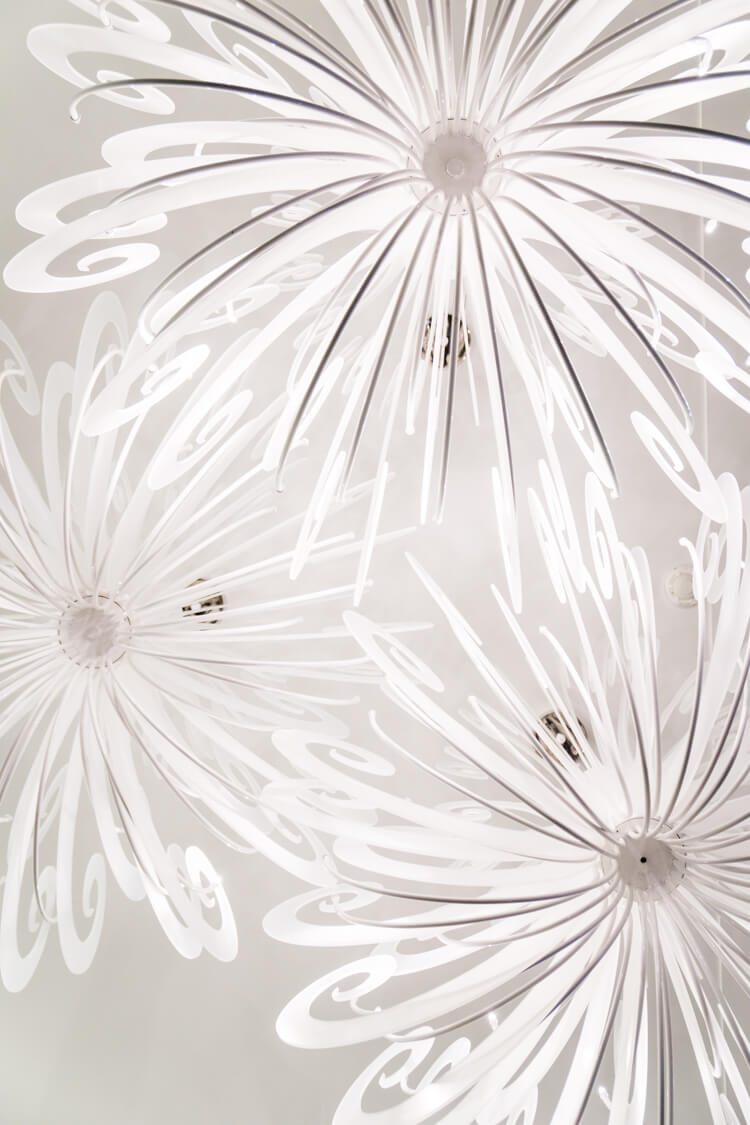 Seriously, the ballroom chandeliers are so gorgeous, could you imagine getting married here?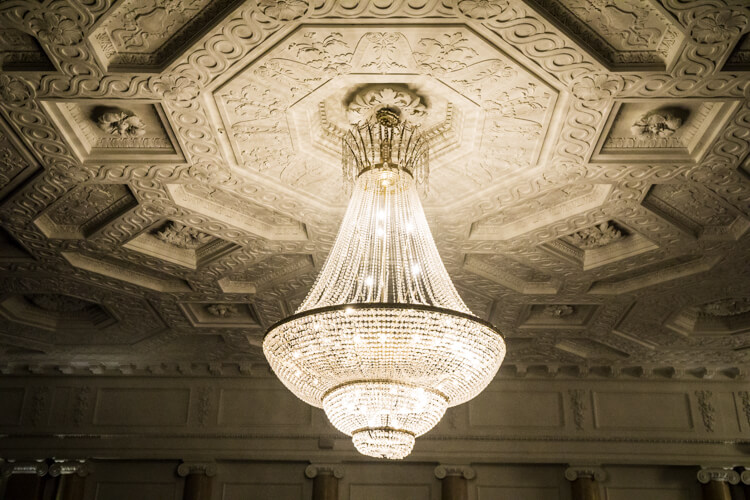 This hallway area was one of my favorites in the hotel. This is the fifth floor where much of the event and meeting space is located and this hallway is perfect for "first look" shots and cocktail parties.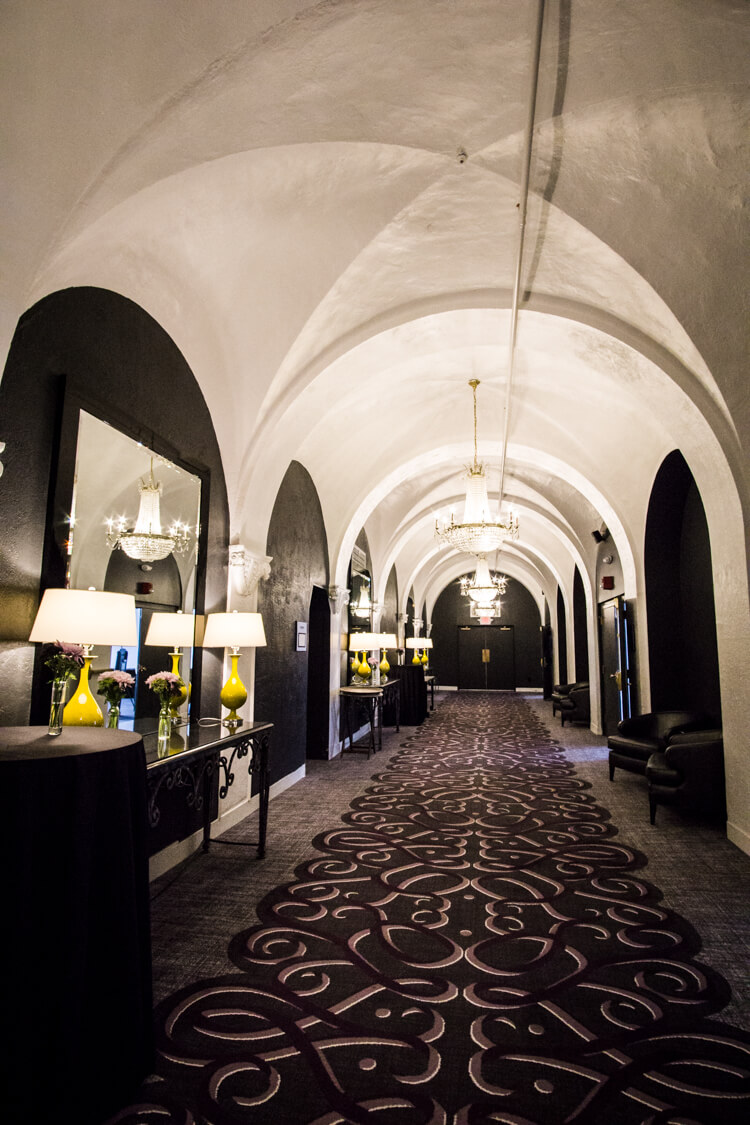 Some of the pieces around the hotel are a bit quirky (like this end table), but together, everything works.
So fun fact, this building hasn't always been a hotel, it was originally the Elks Lodge. And not likely the Elks Lodge you know today, but more Gatsby. The top floor used to have a parting ceiling and they would hold parties up there where guests could dance under the stars, can you imagine? Take me back to the 20s, am I right?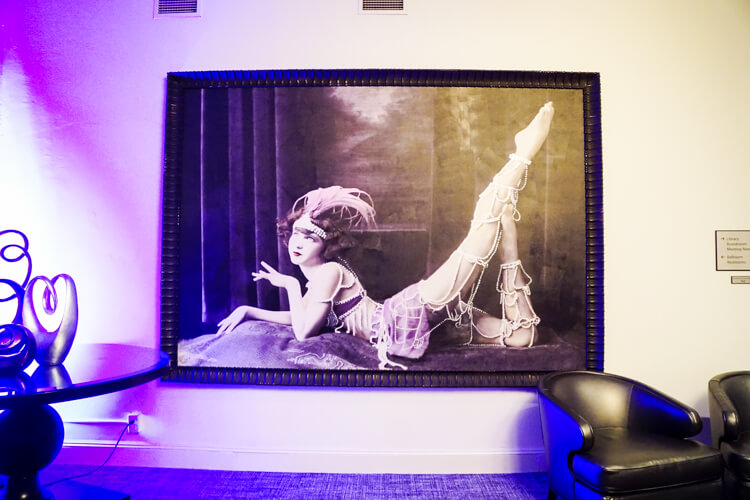 Downstairs, just off the lobby area is the Elks Room. Here you'll find a big screen tv, couches, and tables. It's the perfect place to lounge or play board games with the family when you're not out in the city. There's also a great lounge area and free water on the top floor.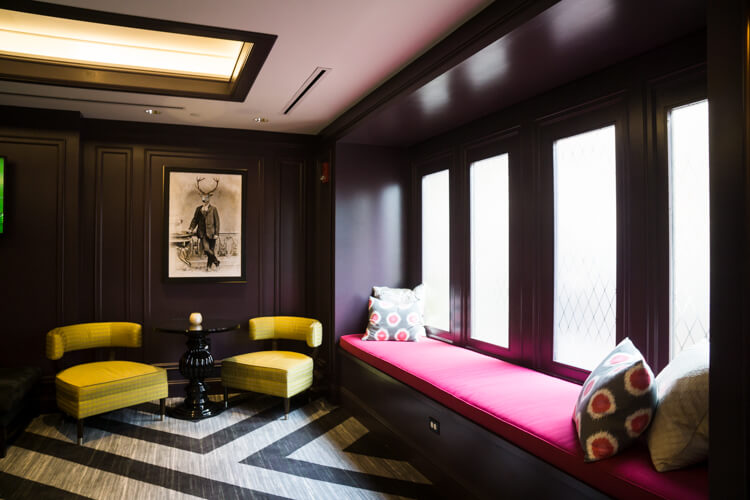 One of my favorite aspects of the hotel was the mail shoot that stretches to every floor, but currently only works on floors 1 through 5.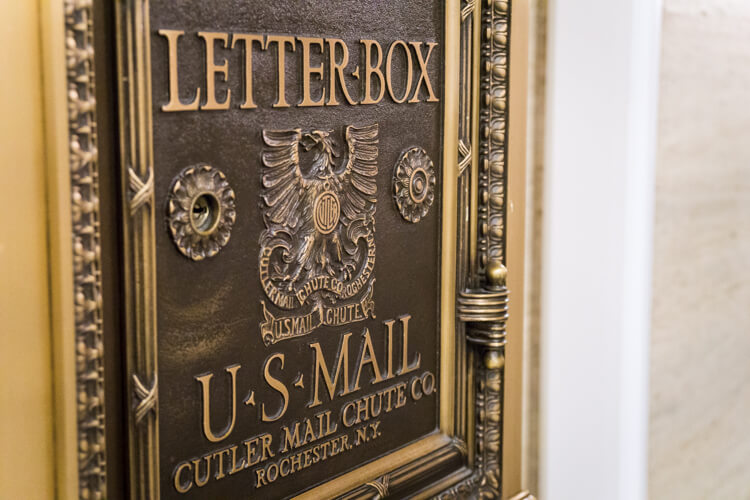 And the old phone booths, seriously, how fun are these!?!? Now, the hotel keeps phone charger stations in them, so they still technically could be used for the same purpose today.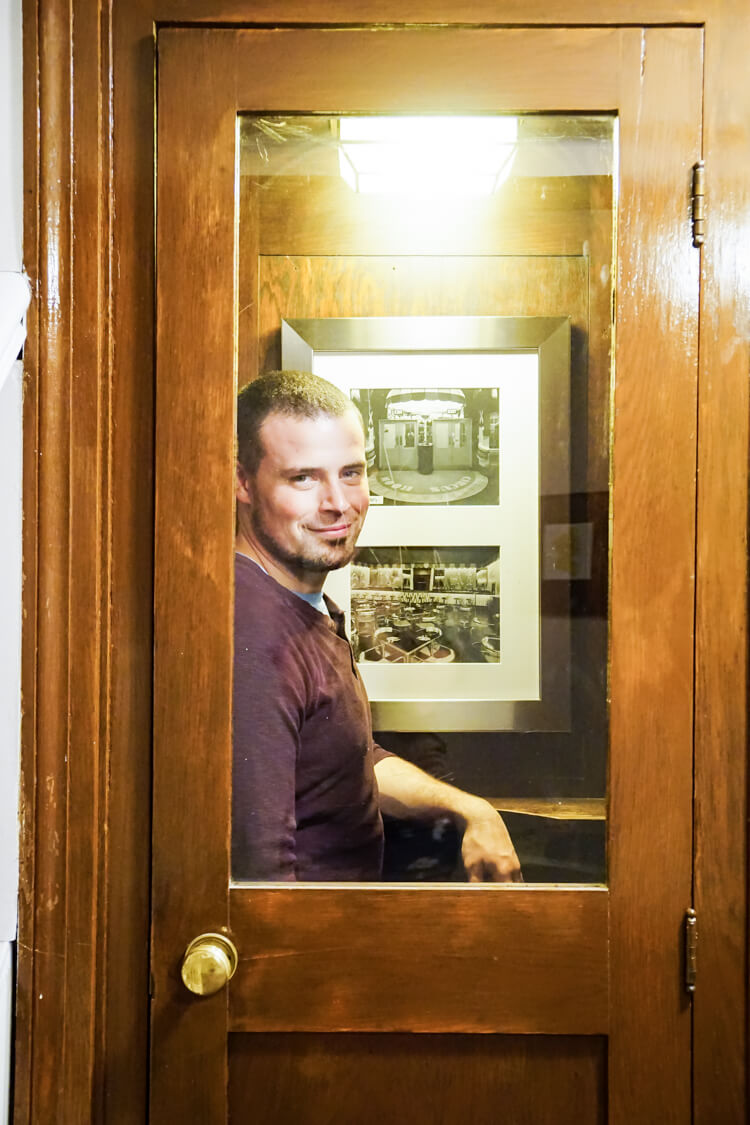 Oh, and for all you Starbucks lovers, you don't even have to leave the hotel to get your fix! They serve it up right in the lobby. It's a Starbucks by day and a bar by night – can I get one of those in my house?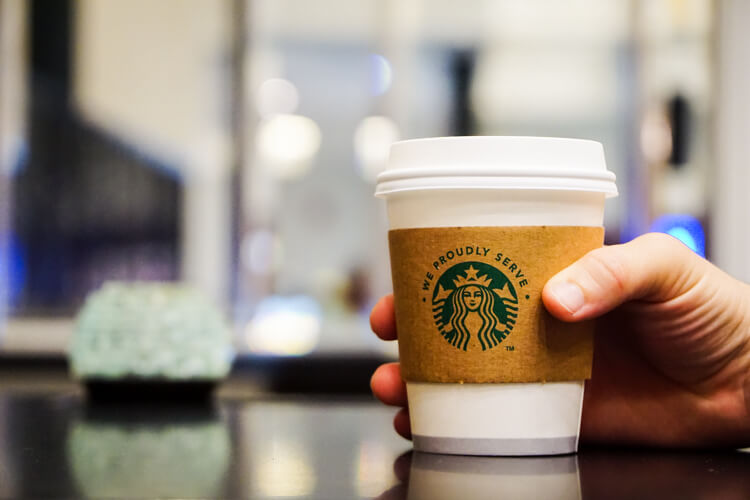 The Courtyard Boston Downtown also has an incredible restaurant, Post No. 10.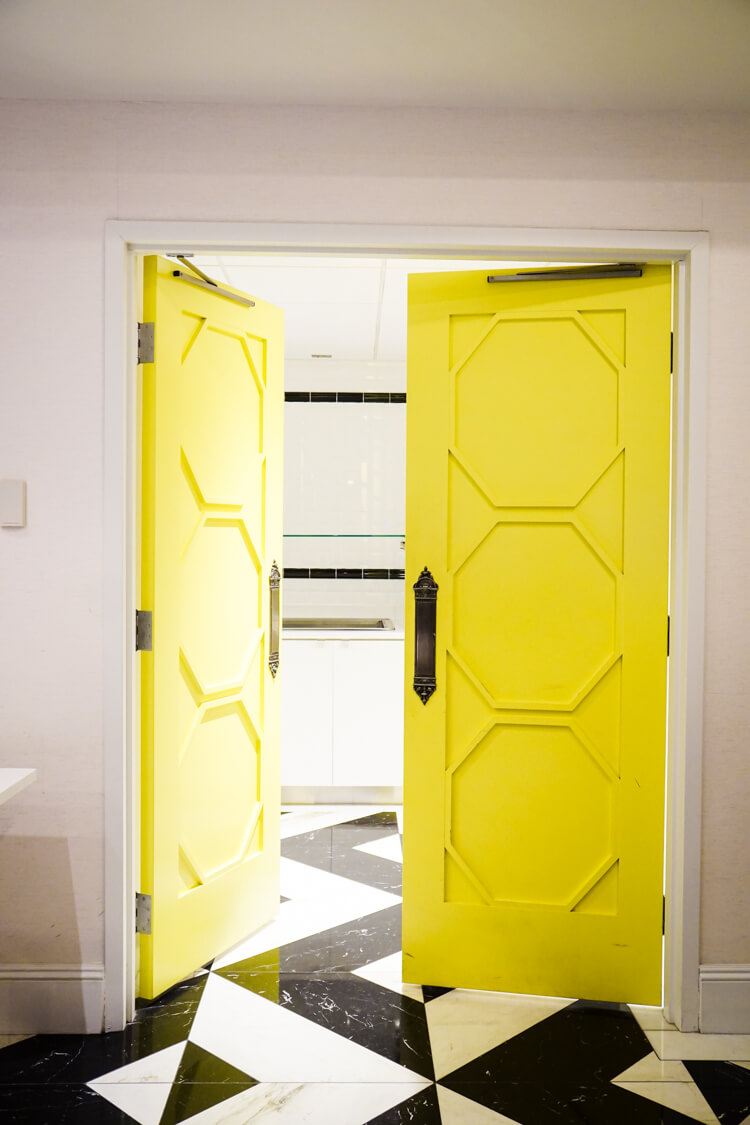 They serve up a great breakfast every morning, though not complimentary, there's a great selection to choose from!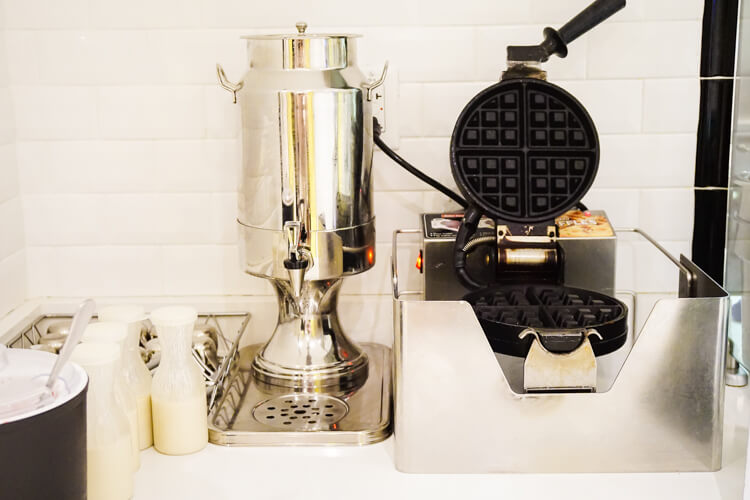 Between waffles, made to order omelets with tons of fixings, and a great buffet, I'm sure you won't leave hungry!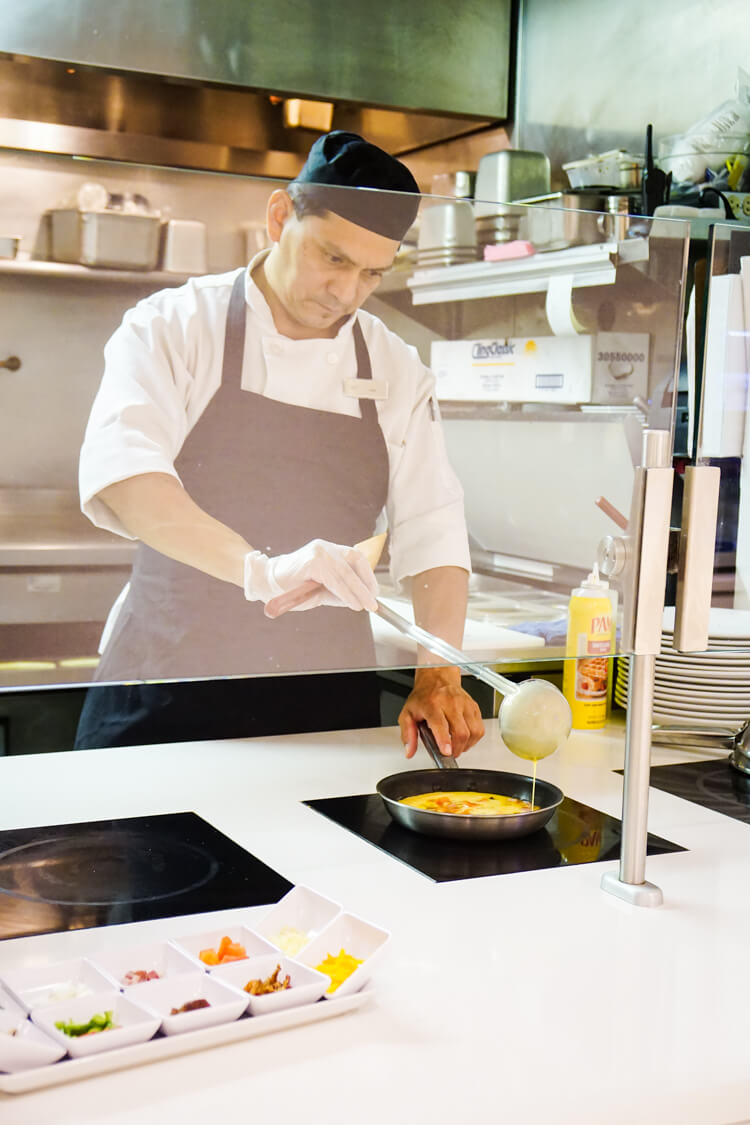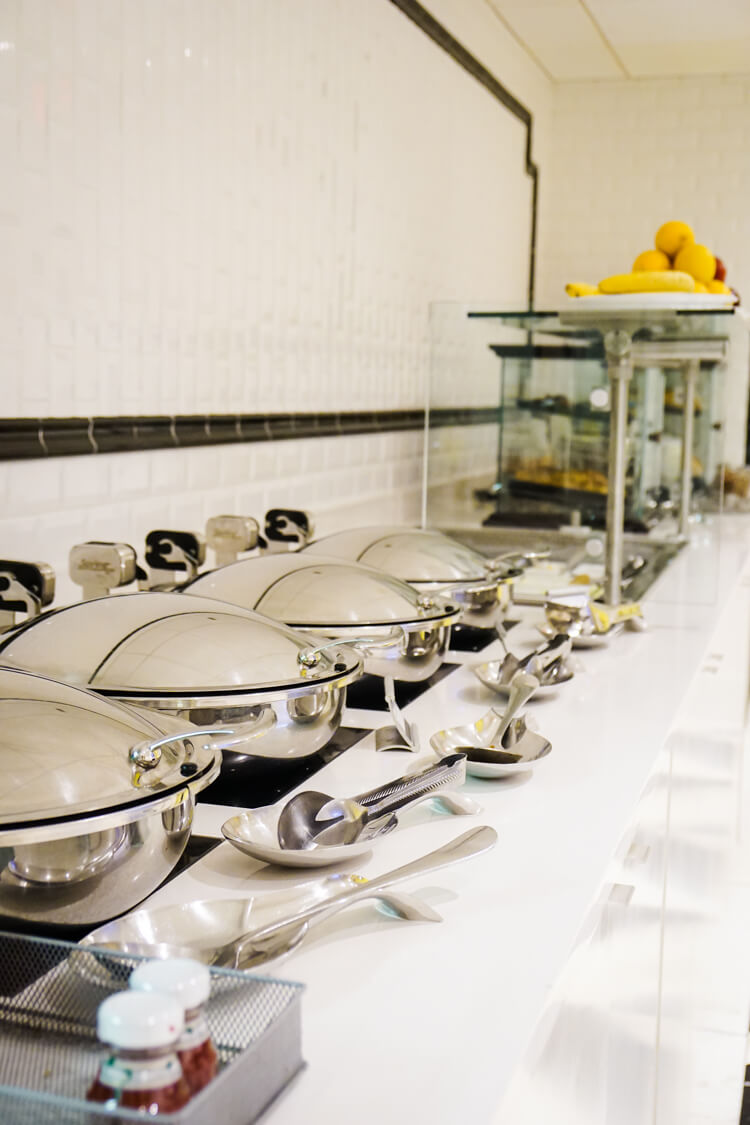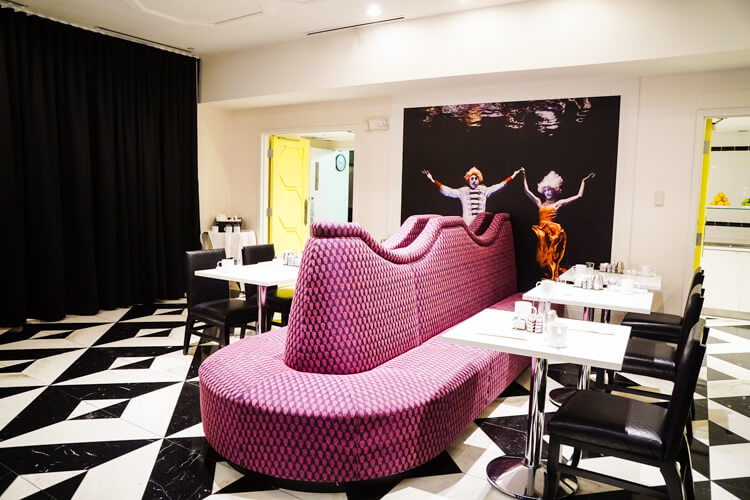 I got to go on my last night there where I got the Balsamic Chicken Sandwich and a Strawberry Mojito, both were delicious and hit the spot for a night in.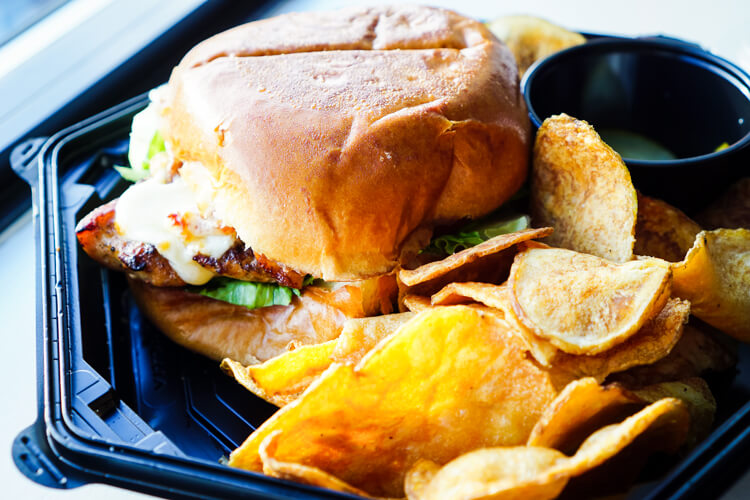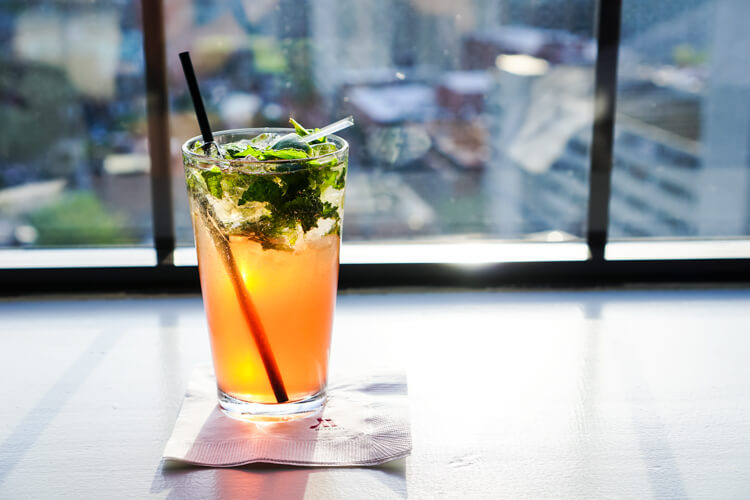 And when you pick up some cake at Modern Pastry and need some milk to wash it down with, the Courtyard Boston Downtown has a great mini market to get it and more at!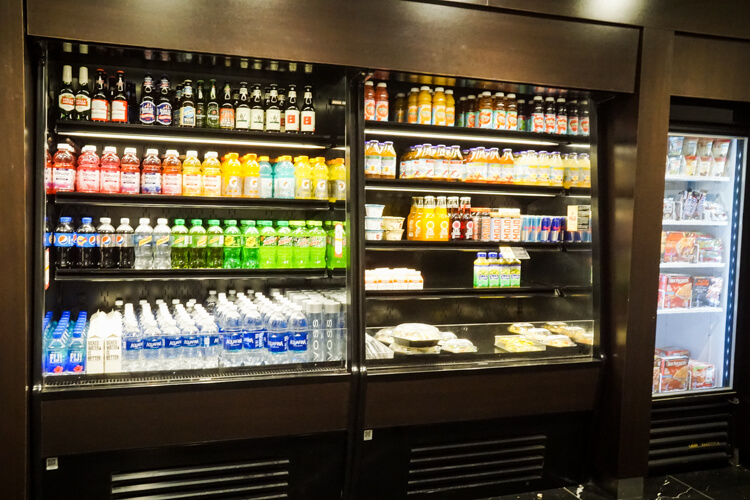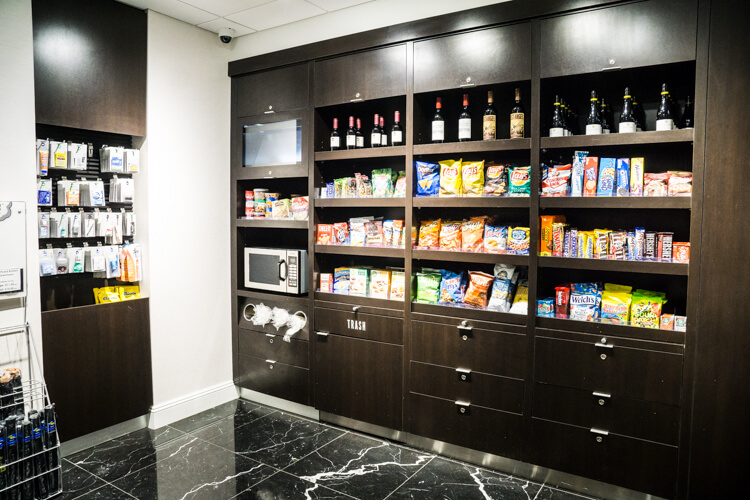 While the Courtyard Boston Downtown doesn't offer a pool or spa, it offers a great central location and other amenities like a fitness room, computers, and free water. It was relatively close to everything we wanted to do and see and our family was super comfortable during our stay there. If you're looking for ideas on what to do in Boston, check out my posts on Boston Harbor Cruises and a Weekend in Boston.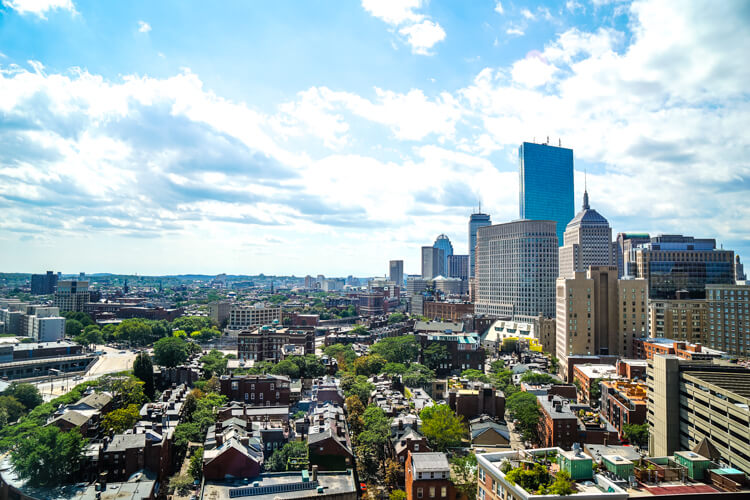 Book Your Stay at Courtyard Downtown Boston today!