This Date Night Music Playlist has almost 3 hours of heartfelt and beautiful alternative love songs. It's the perfect background soundtrack for your night in or out.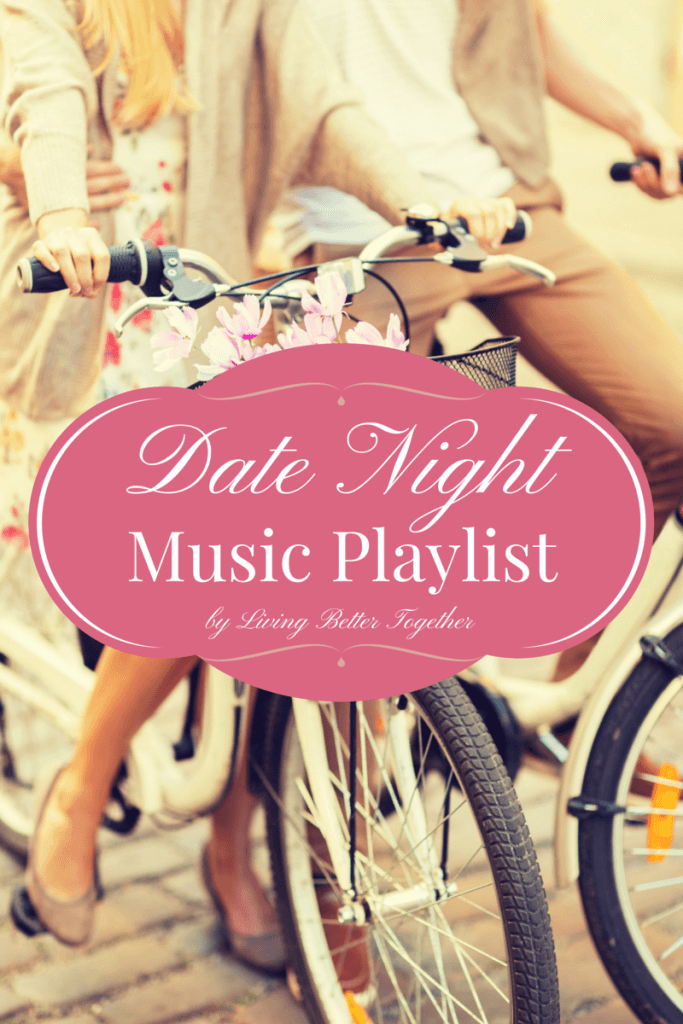 Every love story has a soundtrack. Even if there wasn't music playing for your first kiss or date, I bet there's one that instantly makes you think of it. Music has the amazing power to transport us back in time and remind us of some pretty beautiful moments we might not think back on as often as we should. As someone who's been with the love of her life for almost tens years, I've got quite a love soundtrack building up.
I'm guessing it's pretty obvious that Jack Johnson's Better Together is the #1 single on it, but it's his Banana Pancakes that really takes me back to those early days. It was Sitting, Wishing, Waiting that came on as we sat down with the loan officer to finalize papers on our house and it was Angel that I walked down the aisle to on our wedding day – even if it was all in my head. It's pretty safe to say that Jack Johnson has pretty much written our soundtrack, but others have made their contributions over the years. Michael Buble, David Barnes, Edwin McCain, The Beatles, Ingrid Michaelson, and Ed Sheeran to name a few. Speaking of Mr. Sheeran, he just announced a concert date for our local venue and I can't wait to kidnap him and have him sing me to sleep every night 😉
It's funny though, all this music and I can't even remember the songs we danced to on our first date. The only song I remember from that night was God Blessed the Broken Road by Rascal Flatts, maybe it was the only one I really needed. Matt did introduce me to Jack Johnson that night, but ever since I swear our music interests are black and white. I follow people like Ellie Goulding and The Civil Wars on Spotify (speaking of, have you heard their Billie Jean cover – dying) and he follows Asher Roth and Modest Mouse. Somedays when I look at our playlists I wonder how we're still together, these two people can't possibly get along. Every now and then though, we'll talk about new music we're into and we'll discover that we both starred Our Own House by the MisterWives that day and I'm reassured that everything is right with the world.
Since every love story has a playlist, I think that means date nights deserve one too. I absolutely LOVE love songs, but I don't want cheesy, I want heartfelt and beautiful with a little upbeat. I feel like whenever we have a nice no-tech night in, we're always scrounging for some decent subtle and lovey music to play in the background. But if you look around on Spotify, I personally think that their romance playlists kinda suck, so I made my own. This playlist is a mix of some of my favorite artists, some songs I just love, and it's mostly stuff from the new millennium. But don't worry, you're not going to find any of that tween pop crap.
Unfortunately for some of you, you're not going to find much of any country on this playlist. However, I do promise to share something new with you. I spent hours putting this playlist together and I'm sure there's at least one song you've never heard on it. This playlist is a nice collection of mostly alternative music and I really think you're going to love it. With 44 songs and almost 3 hours of music, it's the perfect playlist to put on while you make dinner together and let it play on through the rest of your evening. I've including the playlist for Spotify below for easy listening and you can click here to follow the playlist to make it one of your own so you have instant access when you want it! But before venturing off, don't forget to check out this amazing Citrus Tango Cocktail and this Date Night Fashion Inspiration as part of Date Night Week! Stay tuned for another great post tomorrow!