This DIY Leather & Floral Boho Headband is so simple to make. It takes just 2 materials and 10 minutes to make a cute fashion accessory that's way cheaper than the designer brands.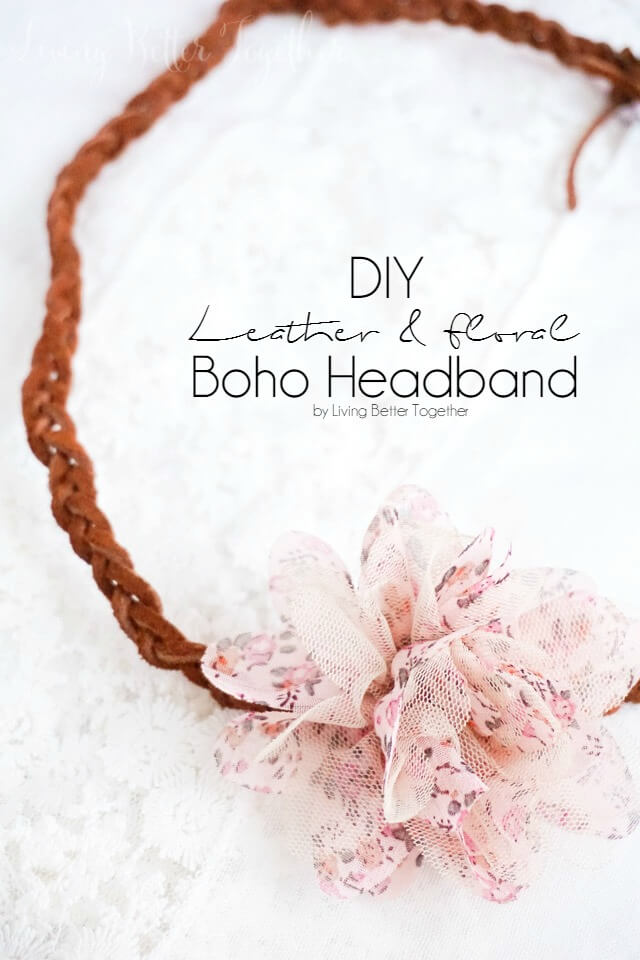 It's been a couple months since I've shared a DIY project here on the blog, I just have more fun with recipes and I think you enjoy them more too. But I like to mix things up a little here and there and I thought this headband tutorial would be perfect as we head into the summer months. This is actually something I've wanted to make and share with you for almost two years now, I've had the materials and everything just sitting in a box waiting to become something beautiful!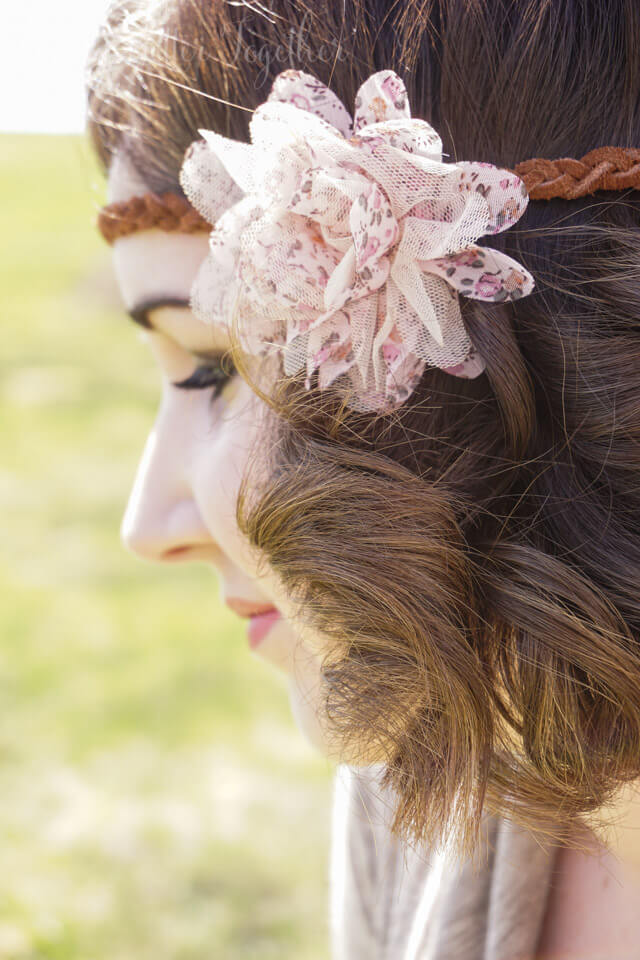 So here's the thing, if you were to ask me what my "style" is, I'd probably try to put words like flannel, chic, and business together. I know what you're thinking, that doesn't work. I'm not a fashion expert by any means, but this style works for me, mostly because I don't generally try to combine it on the same day. Could you imagine? They say fashion is like eating, you shouldn't stick to the same menu. So just like my food, I like to mix my fashion up a little!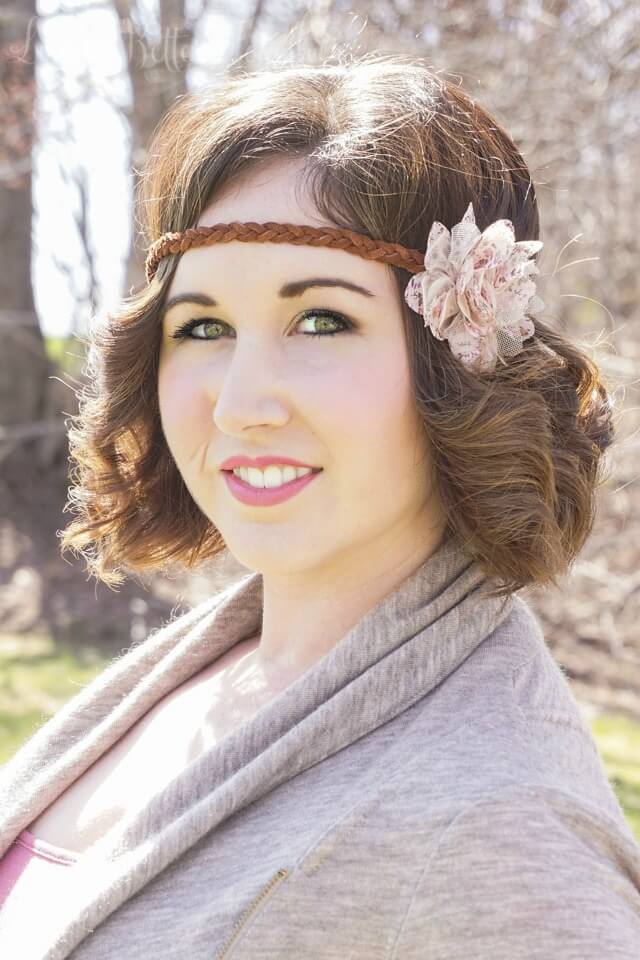 Now when I say chic, I'm talking more about a chic boho look. You know, lots of bold neutral lace, maxi skirts, and headbands. I'm not really one for bright bold colors, that's my mum, she loves the blues, purples, and oranges that make you squint your eyes to look at them, I like to tone things down. I LOVE neutral browns – just can't get enough of them! Rosey pinks – I want it all! Pops of cream and green – it's love! That made this little headband perfect for casual summer days.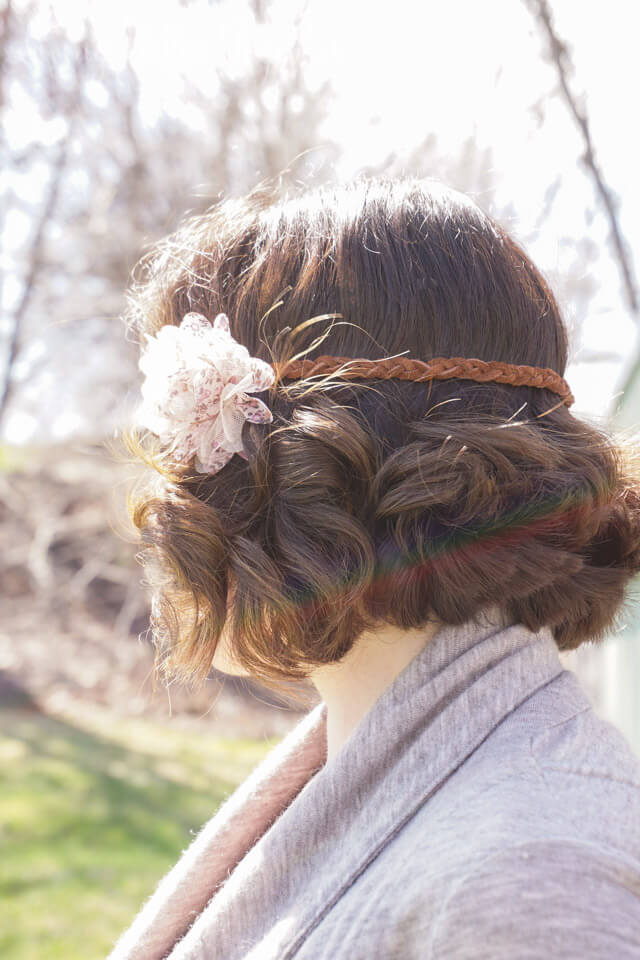 Did I mention that I love when something comes together just as I pictured it? It seems like suede/faux leather breaded headbands have been everywhere lately and that the boho look is in. Rather than spending $20+ on it at a store like Anthropologie or Aerie, you can make this at home for right around $5.00!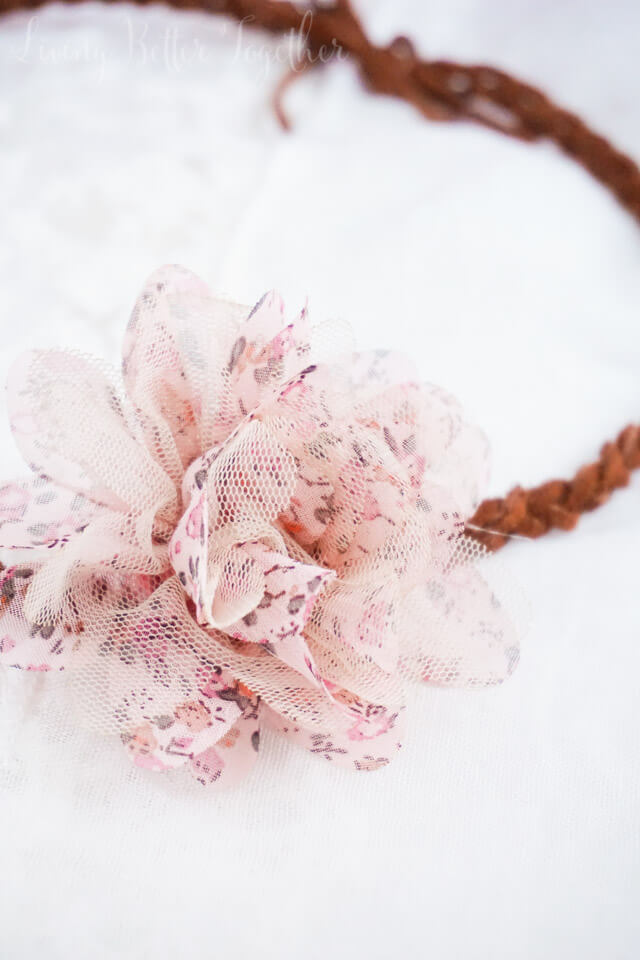 What you'll need: 
3 yards of 3mm wide Suede/Faux Leather Ribbon
1 Fabric Flower
I get my ribbon at JoAnn Fabrics or Hobby Lobby and always try to catch it when they're running a 50% off sale. I think it's only $1.49/yd to begin with. I also find my floral flowers there too, there are always tons of different colors to choose from, just find the one that works best for you!
Directions:
Cut ribbon into three strings each 1 yard long.
Tie one end of the three pieces together, leaving about 2 inches to spare at the end.
Secure the knot on a hook or wedged in a drawer and braid the three pieces together.
Add your flower where you want it, my flower had a little loop on the bottom so I could slide it right on one of the strings and braid it right in. If it doesn't have a loop, you can always hot glue it on!
Finish braiding, but make sure to wrap it around your head to get the right measurement. Tie off where needed and make sure to leave two inches of string at the end, cut off any excess.
Tie ends together when you put it on. The ribbon tends to grip pretty well, but you can always secure it with a bobby pin or two.