These Captain America Cookies can be made two different ways, but their super easy either way! Whip them up just in time for your Avengers marathon!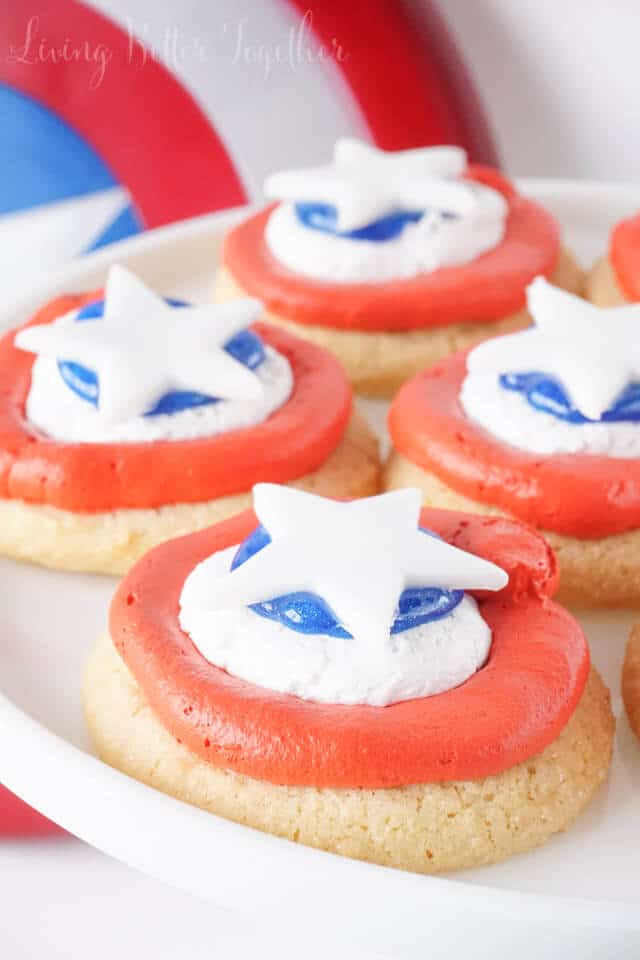 Hey guys, I'm over visiting my friend, Maggie, at The Love Nerds today sharing some geeky goodness! Can you believe it's been three years since The Avengers came out? Luckily we've had some awesome solo films to tie us over and something tells me Age of Ultron will be well worth the wait! Who's your favorite superhero? Are you excited about the movie too? I'm excited that there's a 7pm premiere showing in our area tomorrow night, I'm getting a bit too old for midnight showings. Anyways, pop on over to grab the cookie recipe and check out all the other fun posts Maggie has going on for Avengers Week!
Check out these Hulk Pops and Thor's Hammer Snacks!