Osprey BackpackThese 10 Essentials for Hiking will get you prepared to get outdoors and explore this beautiful world!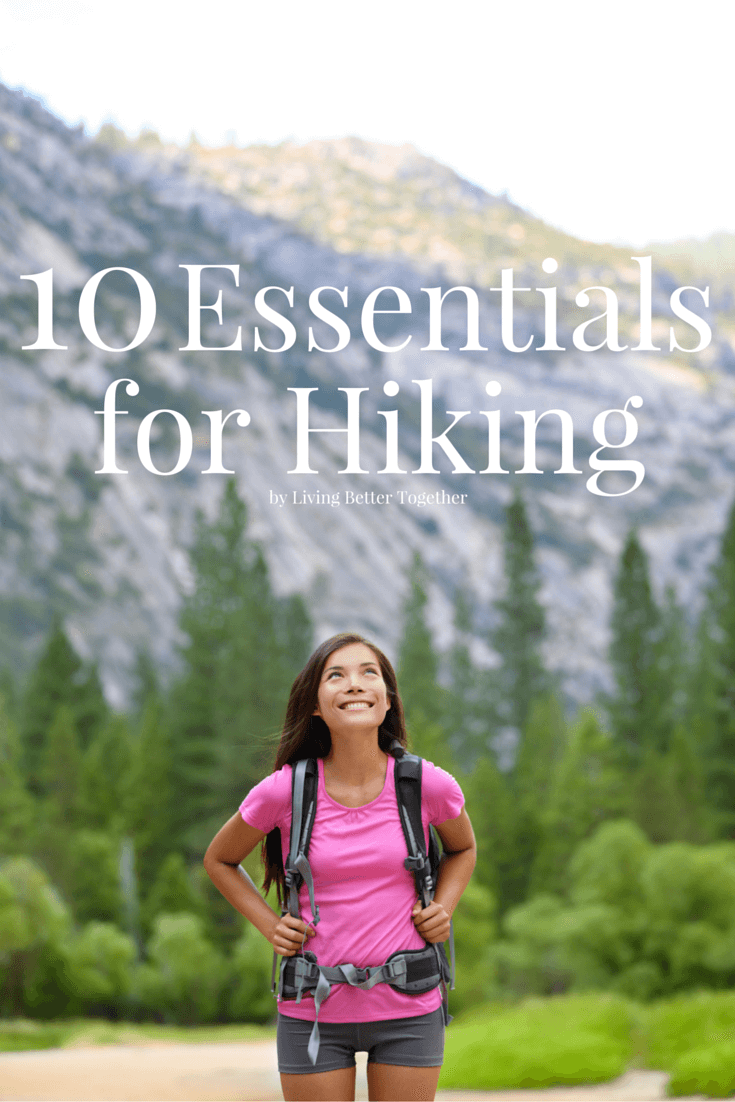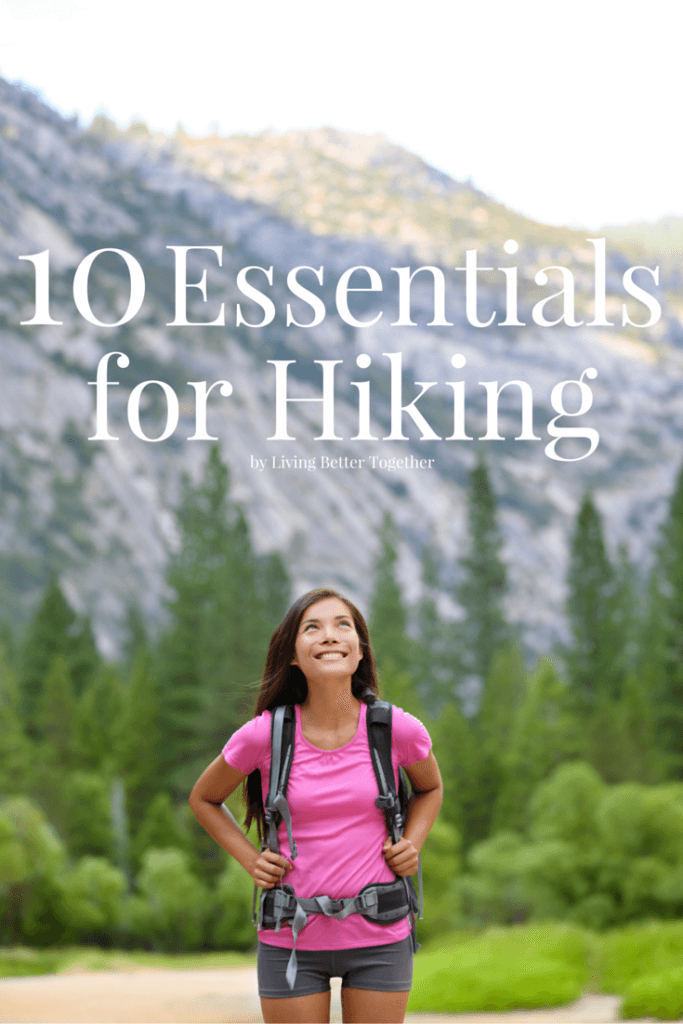 Growing up in Maine, I've always loved the great outdoors, it's in my blood. Hiking and exploring has always been the best way to soothe my soul. It's almost like therapy, to be out there with the trees and the mountains and the sky. A lot of people don't get outdoors, and sometimes I think it's because they don't know where to start. So today I'm sharing 10 Essentials for Hiking to help prepare and encourage you to get out in nature and take in the beauty of this world, it's quite an incredible thing.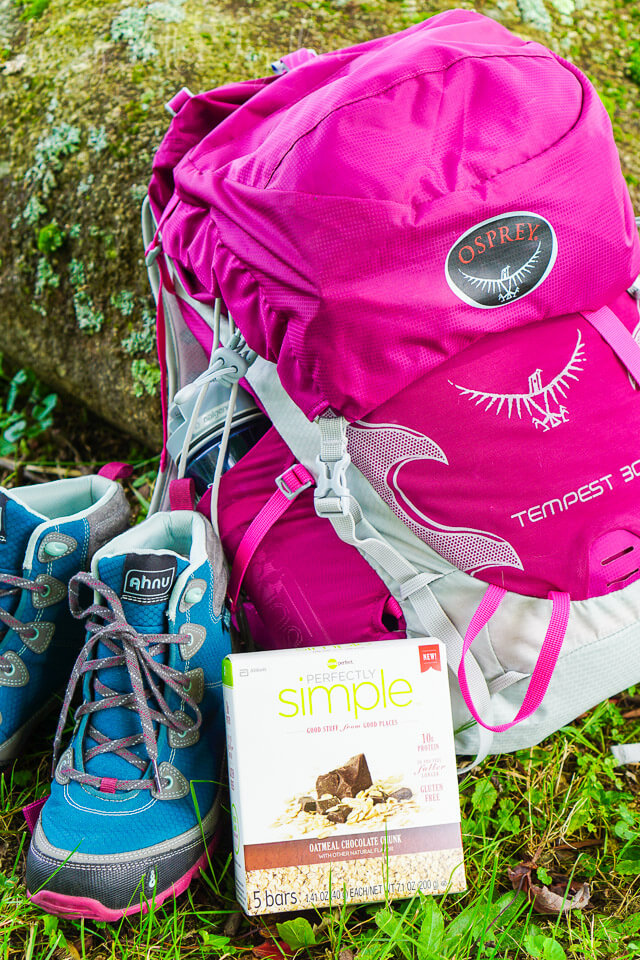 1. Hiking Boots – I don't care what you say, sneakers aren't going to cut it. Real, good hiking boots are the most important things when adventuring. You need something with a good tread, solid ankle support, and better yet if they're properly insulated and waterproof. I bought a pair of Ahnu boots earlier this year, and they might be the most amazing things to ever touch my feet!
2. Snacks – Light and nutritional snacks a must for a day of trekking. Pack your favorite granola bars, jerky, and more to keep your fueled.
3. Water – I can't stress this enough, but take water with you wherever you go. You can get easily dehydrated when you're hiking, especially in the summer. I also highly recommend investing in a LifeStraw for water filtration from natural sources.
4. Make a Plan – Even if you feel like you're going on a simple hike, make a plan so that if you're to get separated, you know where to meet back up. In a lot of cases, things like cell phone service won't exist, and you're better off heading to an agreed upon location than searching aimlessly.
5. Skin Protection – This covers a few different things depending on your climate. Depending on the day and the environment, bug spray, sunscreen, hats, jackets, and sunglasses are all things you should consider adding to your hiking pack.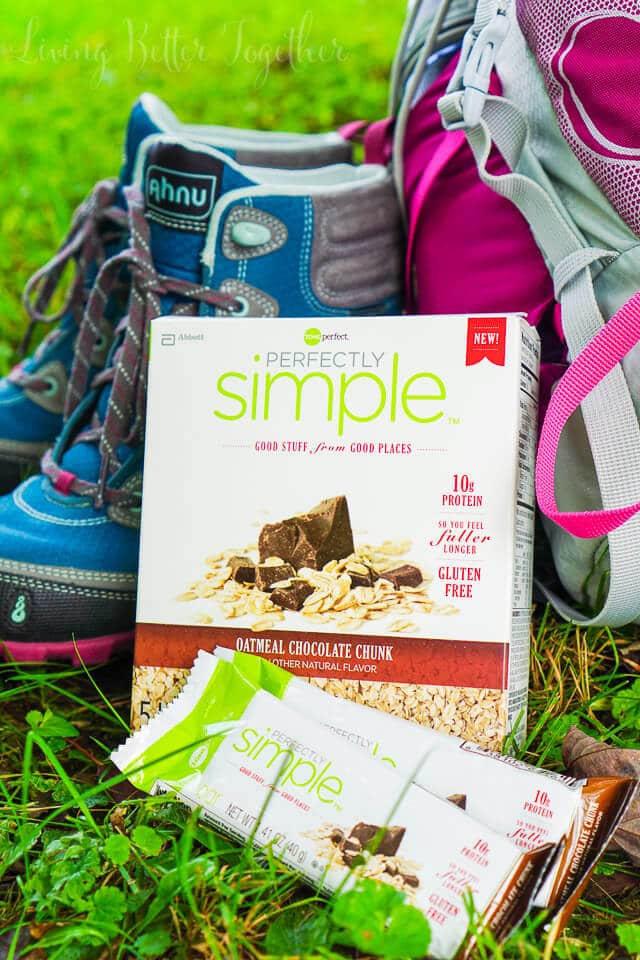 6. Backpack – Speaking of hiking packs, you should have one! My dear friend Cori from Hey, Let's Make Stuff recommended this Osprey Backpack for our trip to Europe this spring, my life is forever changed. This backpack is so amazing; it's super lightweight with a lot of extras specifically designed for the outdoorsy type.
7. Fire – You know how on Survivor, they're always saying fire is life. Well, that's a very true statement. So pack some matches or a lighter. Hopefully, you won't need them, but if you get lost, they could save your life.
8. First-Aid – You never know when you could get an injury, and you don't want to be miles from the next closest person and not have a least the basics. Get a small pre-assembled kit at a store and keep it in your bag or build one of you own. Make sure to include things like band aids, latex gloves, and pain reliever.
9. Camera – A photo can never quite capture the grandeur beauty of nature, but it's still nice to be able to capture the memories. Whether you're headed to the summit of a mountain or a beautiful waterfall or canyons that stretch on for miles, record it and preserve it with photos. And share those photos with your friends and family and encourage them to get out there and discover!
10. Common Sense – Nature has a mind of its own, and you need to too. Your best asset is your brain, so use it. Listen to your body and stay alert.