Today's post is sponsored by ZonePerfect, but my love for their Perfectly Simple nutrition bars is all my own!
These 7 Simple Essential for Holiday Travel will have you prepared for a week back home with the family or a relaxing holiday abroad!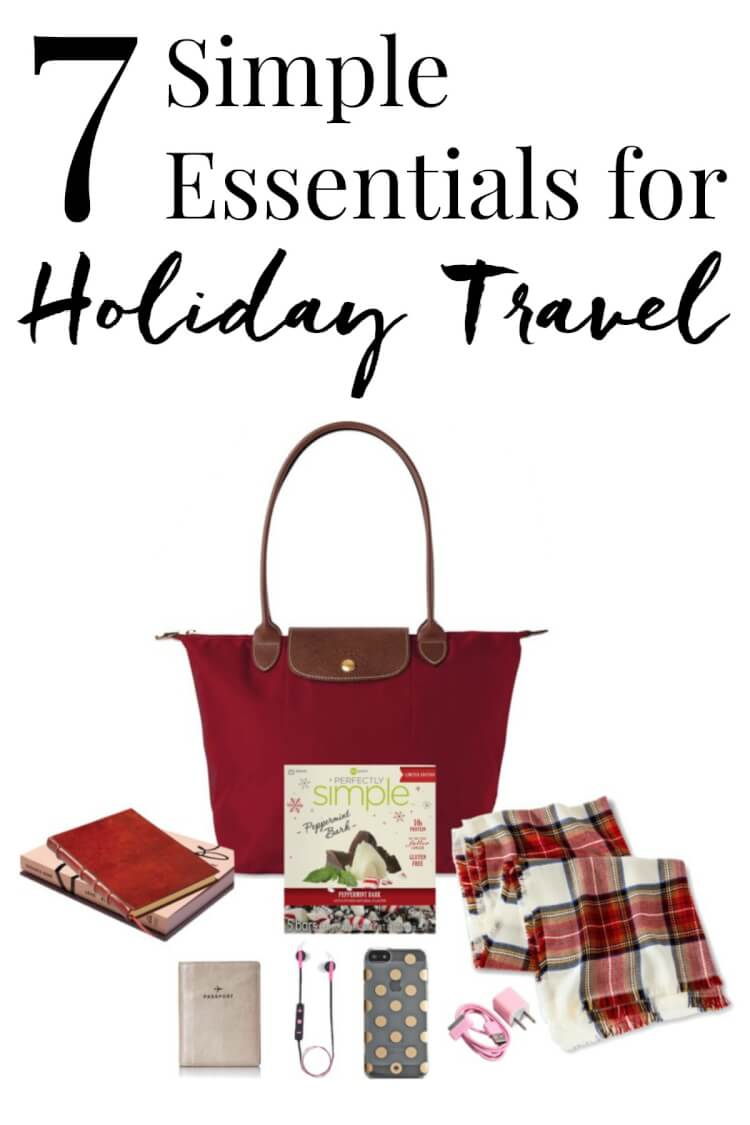 Hey, everybody, It's me, Karen, spreading holiday cheer (or at least, attempting to)! It's a fun but stressful time of year, so it's important to simplify wherever you can.
For those of us traveling for the holidays–or any other time of year, for that matter–there is a handful of items that we need to keep conveniently in our carry-ons in order to enjoy the journey as much as the destination.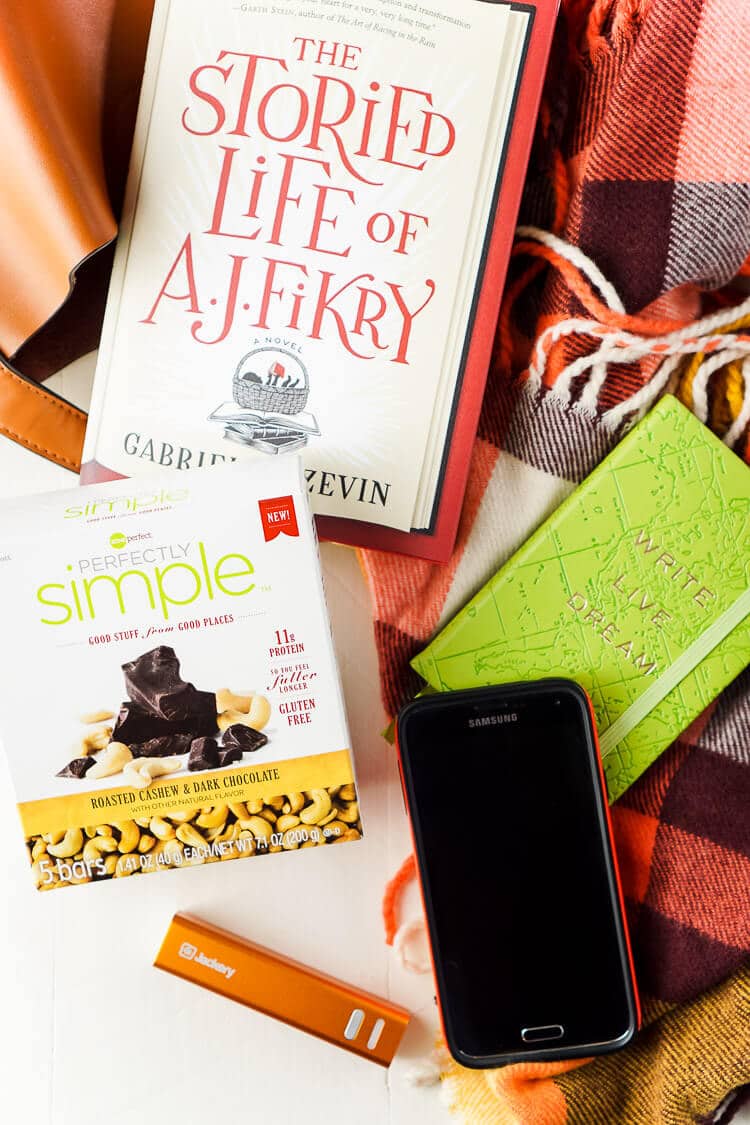 As mentioned earlier, the key to packing efficiently is to simplify: bring items that are compact, versatile, and absolutely necessary. For instance, wear one layering piece that can easily be put on or packed up, (I mean, can we ever reach homeostasis on a plane?!), have one good book that will last the duration of your trip, load music, movies, and audiobooks onto your phone so that all your digital entertainment is on one device, and bring one snack that will conquer hunger and cravings all at once.
Whether you're conducting your holiday travel by plane, train, or automobile, remember to stick to the "Simple Seven" while packing the essentials you need to keep yourself entertained, calm, and comfortable during your travels.
1. A Bright Carry-On Bag
First and foremost, you have to find the perfect carry-all tote. It needs to be big enough to stash your necessities but small enough to fit under the seat of a plane or car. I love this candy apple-colored Longchamp for a few reasons: the color makes it easy to see and identify as yours, it's durable because it's canvas, and although it's practical, the classic design and leather details make it endlessly chic.
2. A Journal And Pen
As a writer, I always make sure to have a good old-fashioned leather journal on hand. You never know when inspiration will strike, and tucking a journal into your bag is much easier than schlepping around a laptop, plus it doesn't need a battery to operate. Not to mention, you never know when you'll need to jot down names, numbers, dates, or notes for reference.
3. A Good Book
A book is another portable source of entertainment that won't lose its charge, no matter how many hours it's in use (plus, you don't have to turn it off during takeoff). Need some suggestions for a juicy read? Check out these 
16 Books To Read This Winter
 for some sweet story suggestions.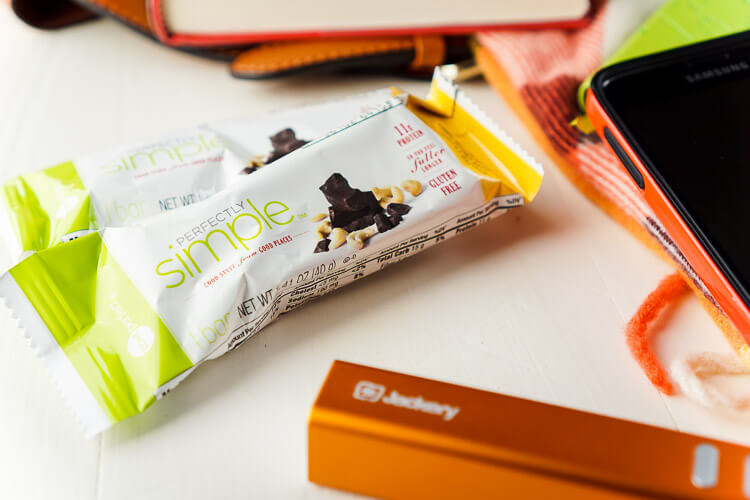 4. A Simple, Portable Snack
A lot goes into choosing the perfect travel snack. It must be 1. Delicious. 2. Satisfying. 3. Nutritious 4. Easy to pack. ZonePerfect's line of
Perfectly Simple
 protein snack bars are my new go-to, and I always keep one stashed in my purse. The dessert-like flavors, like Oatmeal Chocolate Chunk,
Almond Toffee Crunch
, and Pumpkin Chai, are as delicious as a holiday latte, minus all calories (these are under 200). When I'm traveling, I bring 
the whole box 
so I always have one on hand (and, you know, for sharing). These bars keep me on track when hunger hits, and they make a great breakfast option in case the other choices are less than ideal. Get a $1.00 off coupon for ZonePerfect Perfectly Simple Bars
here
.
5. Electronic Accessories
We wouldn't leave the house (or the room) without our cellphones, but don't forget to toss your charger and earbuds into your tote! If you've packed multiple devices, like an iPad or iPod, bring one universal charger and attachments, if you can–just don't forget to unplug it from the guest room wall before you head back home! And keep those buds within arm's reach, or else the soundtrack to your trip could include the following: crying babies, bickering siblings, and Dad's talk radio playing for hours on end.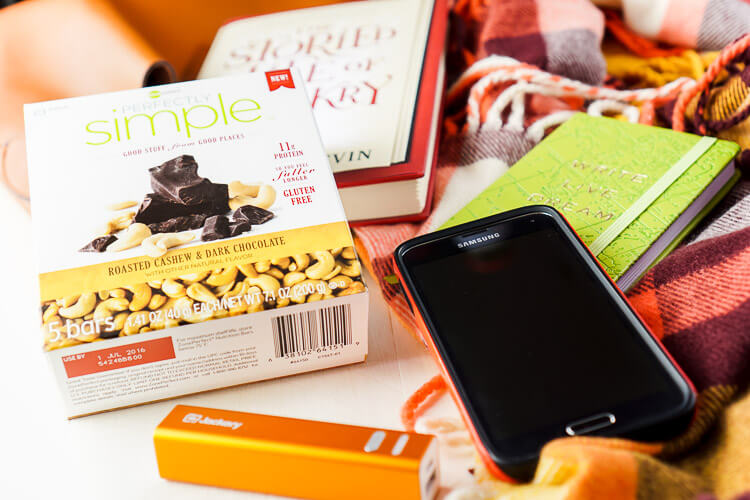 6. Passport / ID Holder
Our purses tend to collect junk, so having passport holder or small pouch with just the essentials–driver's license, credit/debit card, plane ticket, a little cash, and of course, a passport if necessary–is key for seamless passage through airport security. Plus, you'll have peace of mind knowing that your personal information is safely tucked away in one place.
7. A Blanket Scarf
I'm loving this new trend! A blanket scarf, which is bigger and wider than a traditional knit scarf, will be your new favorite accessory because it's both classy and cozy. You can loop it around your neck, drape it across your shoulders, or lay it across your lap like a blanket, plus you can easily roll it up and tuck it into your carry-on when you're not using it.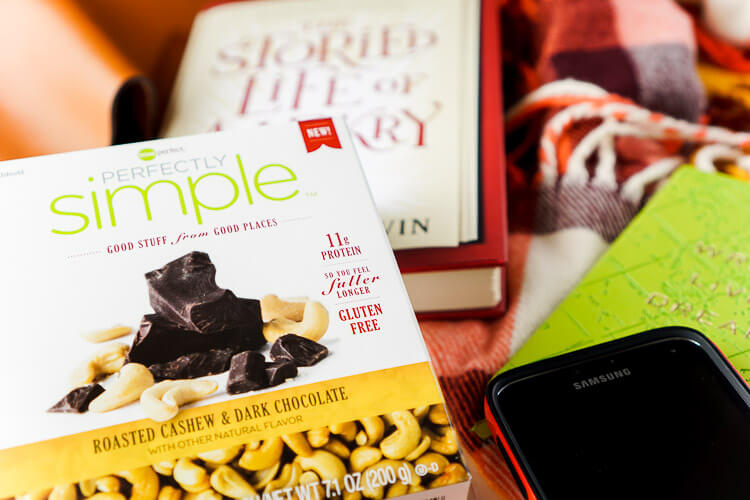 There you have it: the "Simple Seven" essentials for traveling in comfort and style. I hope that each and every one of you adventurers have a safe and enjoyable trip, and to all you Sugar & Soul readers, Happy Holidays to you and your families! See you next time!