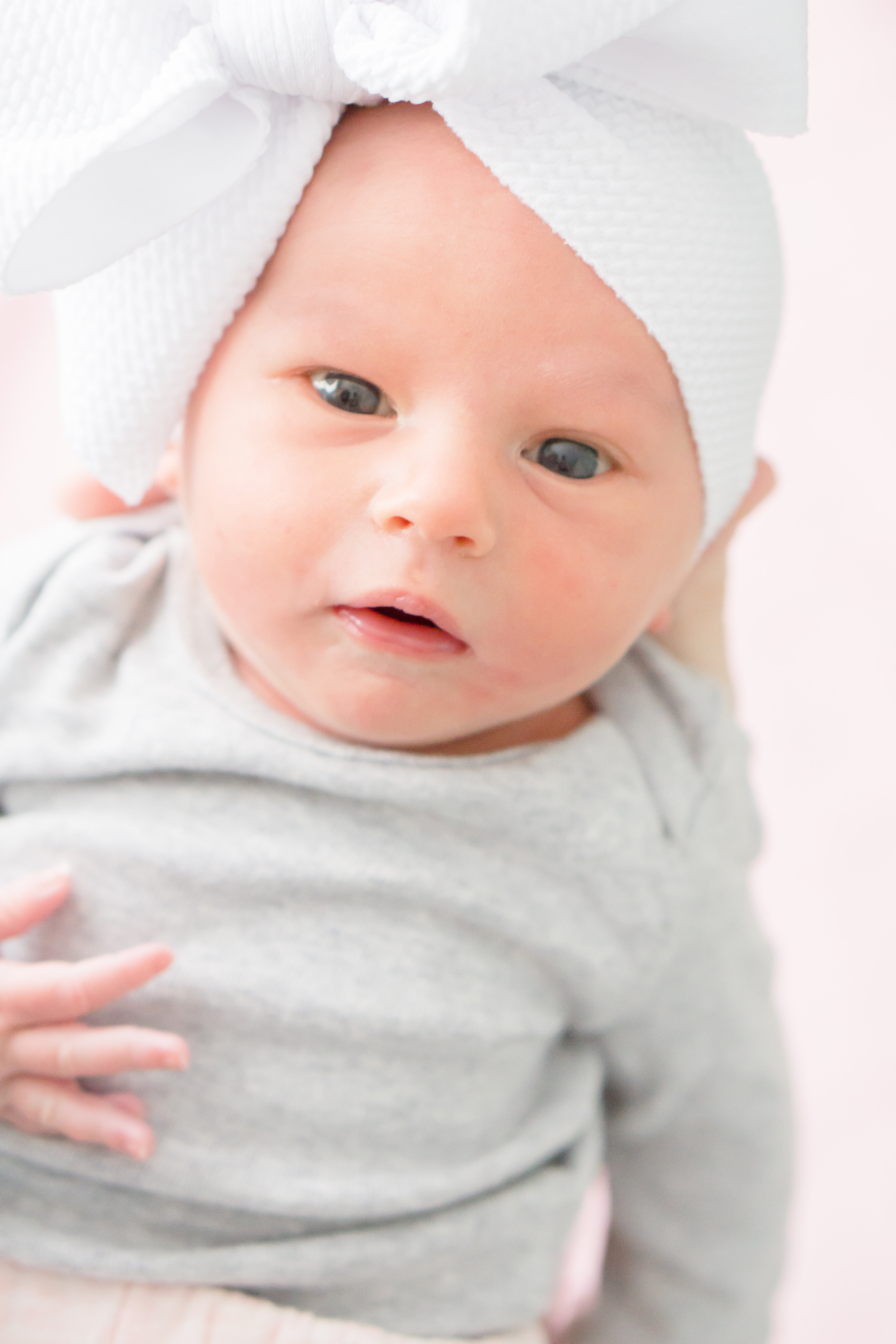 I've been keeping something big from you all the last couple of weeks, actually, she's sort of a tiny little thing. Our daughter, Evangeline, made her way into the world on September 30th, and we are absolutely smitten (and sleep deprived).
In my bumpdates over the last few months, I shared my pregnancy journey, which, for the most part, was fairly easy. Or at least, much easier than I anticipated.
Since my last bumpdate around week 37, life became increasingly uncomfortable and I began to understand how the fear of childbirth could no longer compete with the lack of sleep, need to pee every 2 seconds, and inability to breath fully because a tiny human was cramping my lungs. I wanted her out.
I actually didn't try any of the induction myths though, except we did make some chili for dinner on the 29th, so maybe the spices kicked things off, but I don't think so. I think she was just ready. We actually had a feeling she'd be arriving that weekend for several months.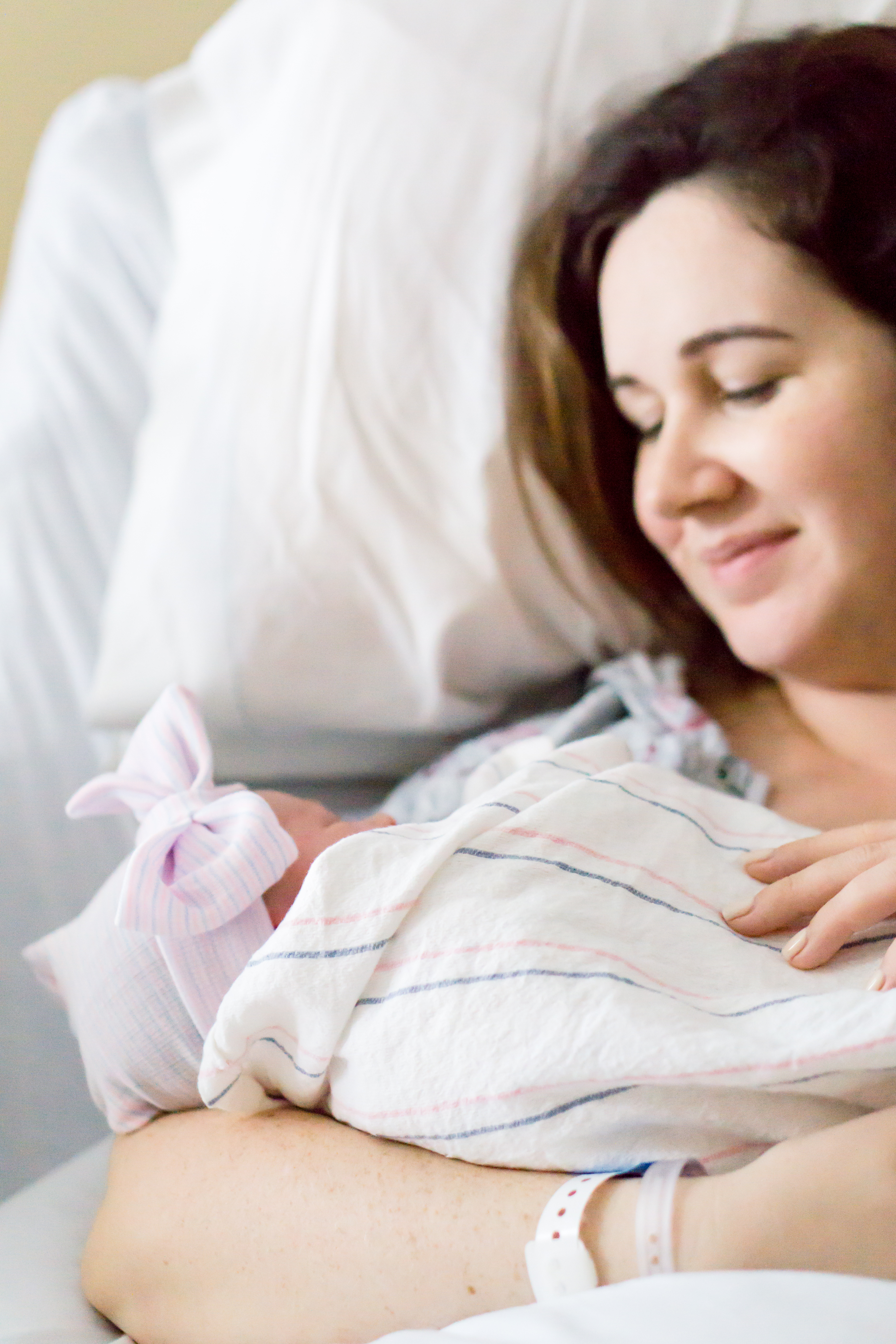 That night, Matt and I stayed up until 9:30ish watching tv (if you haven't checked out Single Parents yet, you should. Hilarious!) We went to bed and I woke up around 11:30 to go to the bathroom.
At that time, I was having some cramping and lower back pain and started my "bloody show". The cramping made it hard for me to get back to sleep, but I tried to get some rest anyway.
Between midnight at 4:00 am, I labored at home. I took a shower, blow dried my hair, bounced on my exercise ball, and made sure everything was ready for the hospital. I had packed my hospital bag with the basics at 34 weeks and will share my packing list with you soon.
Around 4:00, my bloody show had a little more blood than I was comfortable with and Evie had settled down and wasn't moving much, so we decided to go into labor and delivery just to be safe even though my contractions were only about 5 to 7 minutes apart.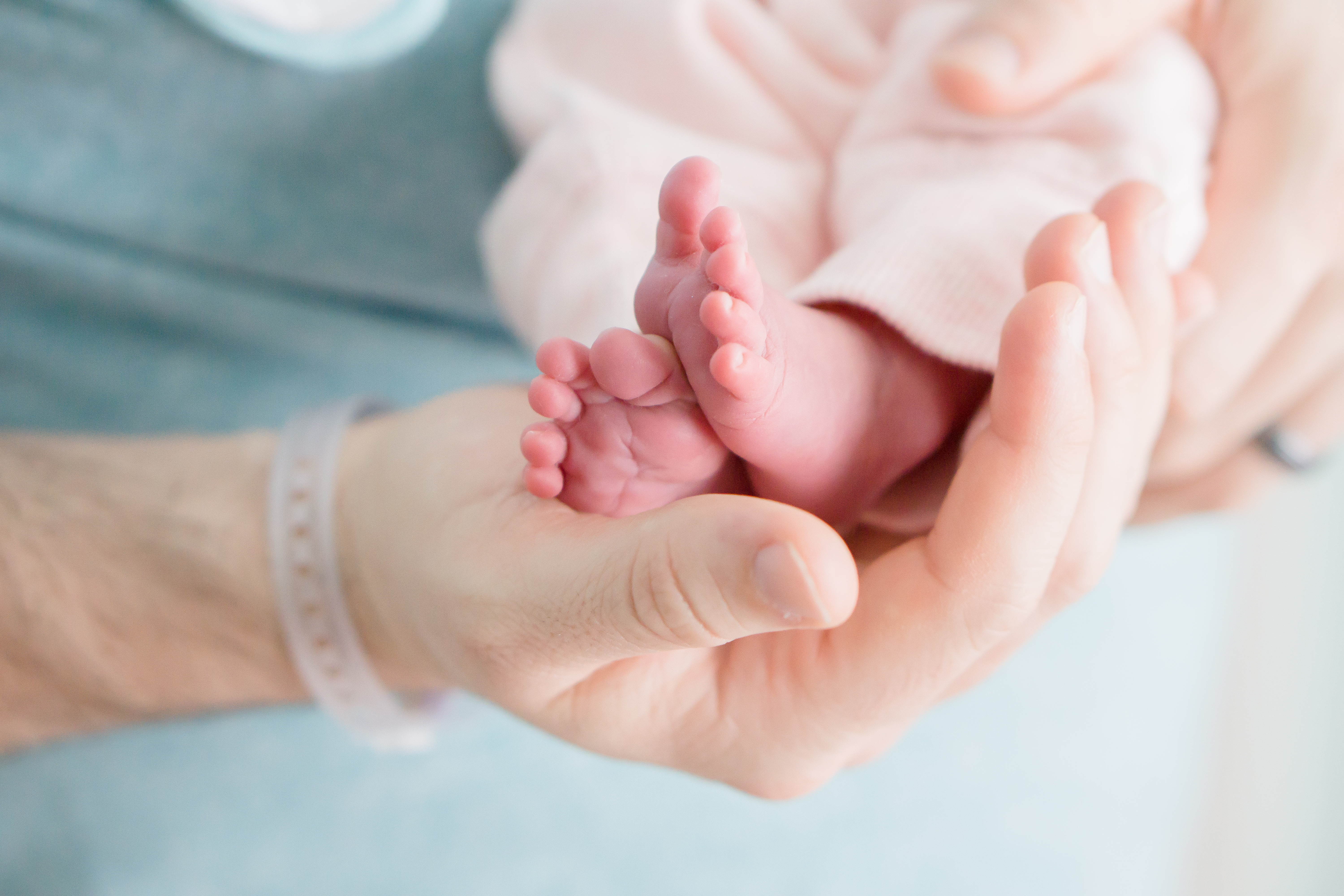 When we arrived at the hospital for intake, I was only 3.5cm dilated and because I hadn't had a cervical check done since 36 weeks, they weren't able to tell if the dilation had happened within a few hours or a few weeks. So they gave me two hours to walk the hospital wing and labor in an intake room to see if I would make progress or if they would send me home until I did.
My contractions were between 4 and 6 minutes apart at this point and I was definitely in labor, but hospital policy is hospital policy. So I walked and the nurse offered to check how things were progressing about 90 minutes later around 6:15, no progress…
This was a little frustrating because I was clearly in labor and contractions were getting more intense and if they sent me home, the only thing that would change (that I would know of) was if my waters broke. Which doesn't always happen naturally.
So I did one more lap and the nurse checked me again 30 minutes later and I was 5cm dilated. Hallelujah! I got to stay!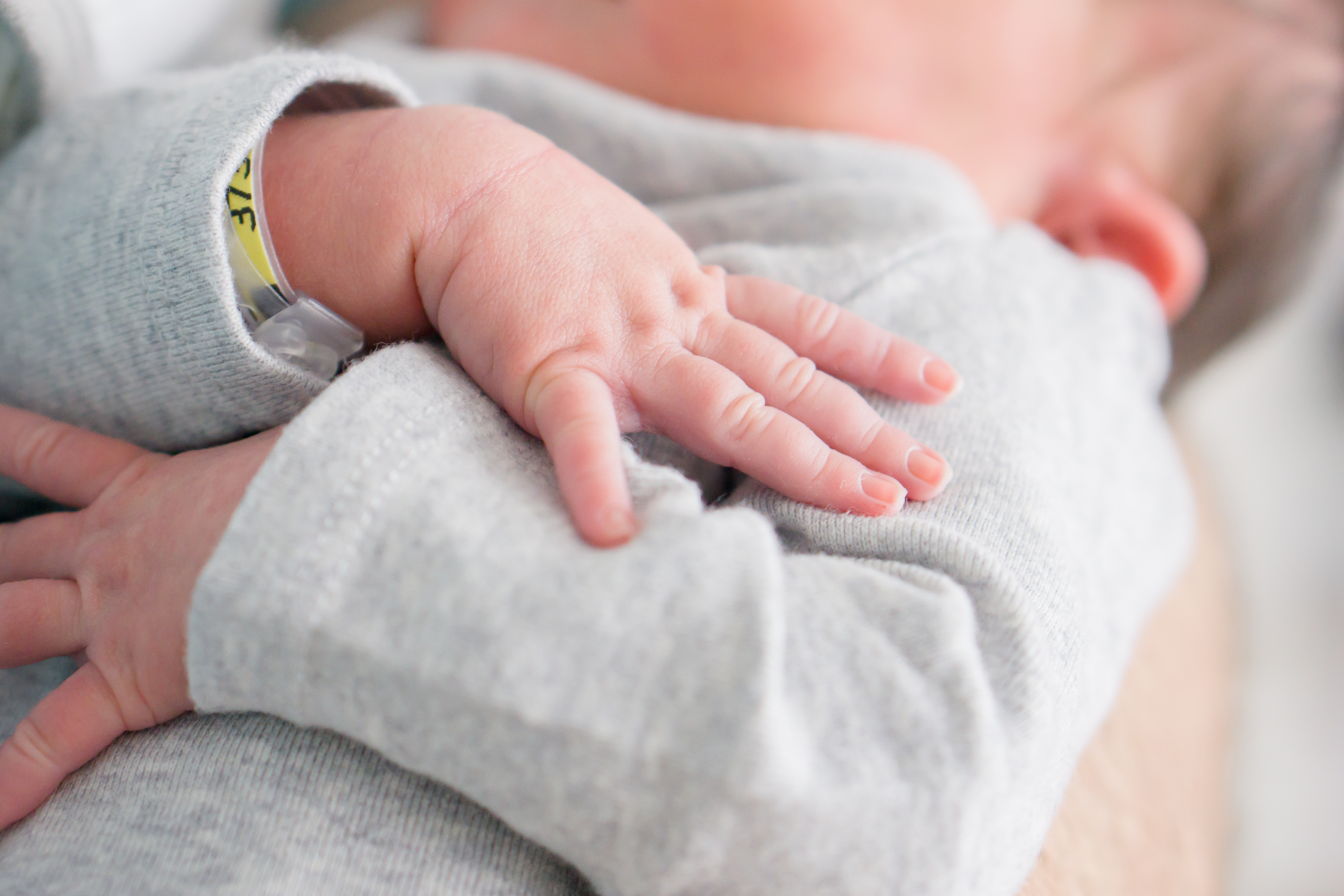 They quickly moved us over to a delivery room and it also happened to be shift change, so we got a new nurse (who was amazing), and she respected my birth preferences, which was great because our original nurse looked at me like an insane person for wanting a saline lock over an IV and intermittent monitoring.
The nurses told me that Evie was partially sunny side up and that was why I wasn't dilating as quickly and why I was having severe back labor. It was also causing Contraction Coupling, this is when two or more contractions happen without a return to baseline in between. It sucked.
We had gotten into the room around 7:00 am, and I labored in the shower and on the ball and with the peanut for a few hours. The nurse had me lay with my chest and head on the ball on my knees to help Evie rotate into position.
My mom arrived around 9:30 am, and things went pretty quickly after that. I got blood drawn for my labs, labored on the ball, and things were intensifying. I believe it was around 11:30 or 11:45 am when my waters broke.
However, upon checking, I had a second waters sac, so the little one had broken, but not the big one which meant that we weren't quite there yet. The nurse said that the doctor could rupture the other waters if I wanted to get things moving or we could wait it out.
I decided to wait it out for another 10 to 15 minutes to see if it would happen naturally. Something about a "knitting needle" being put up in there did not give me comfort.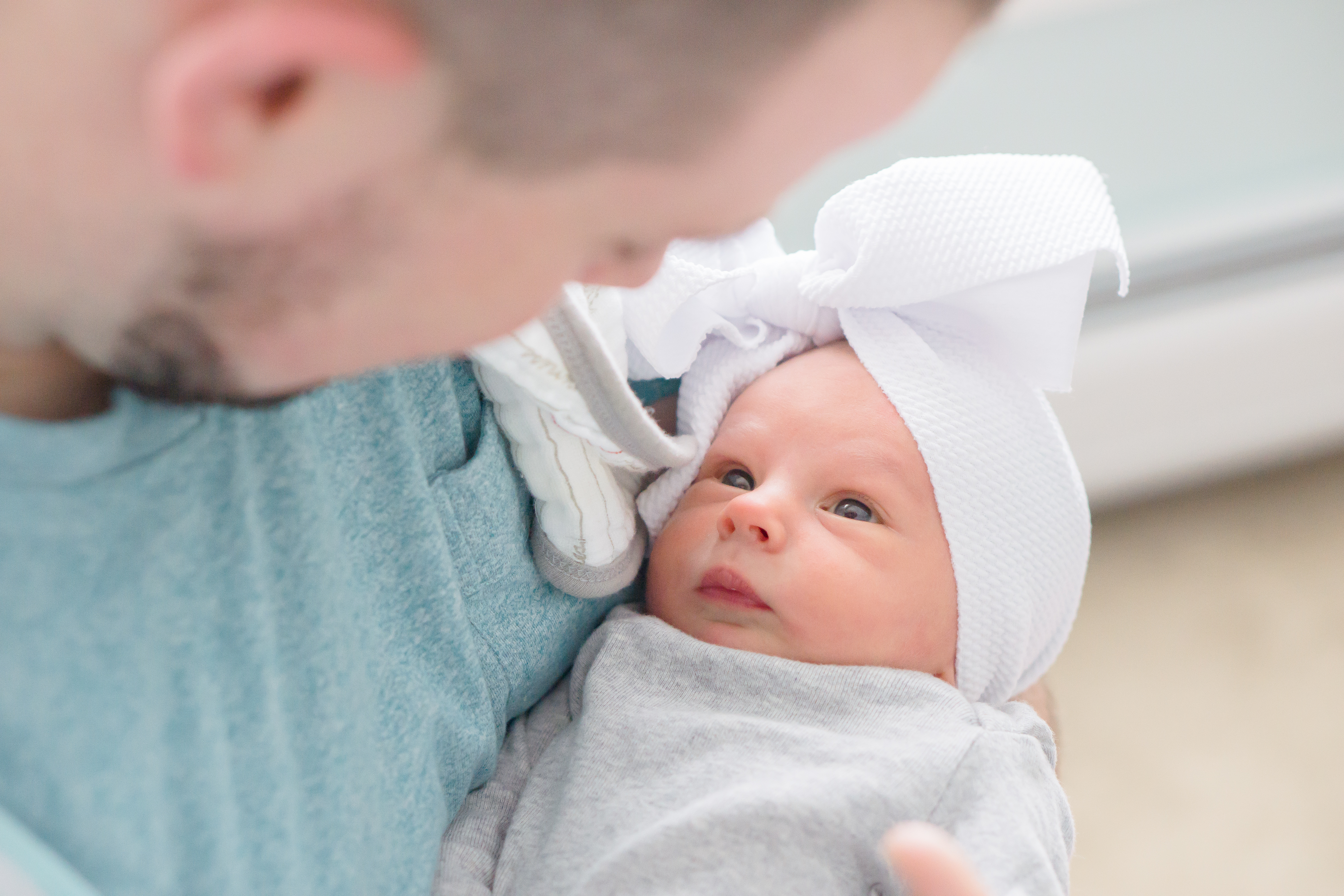 After about 10 minutes, it was time for another check to see how I was progressing. I was at 8cm and my second waters broke during the check. At this point, I was entering transition and kind of wanted to die. I had absolutely 0 pain medication in me and this back labor meant business.
I had done a great job breathing through the contractions until transition at which point I definitely turned into a screamer. I knew it wasn't the most beneficial method, but I couldn't help it. Childbirth is a whole other level as I'm sure many of you know first hand.
At this point, the nurse also hooked me up to the monitors permanently to monitor Evie now that her swimming pool was gone and things were about to get very real.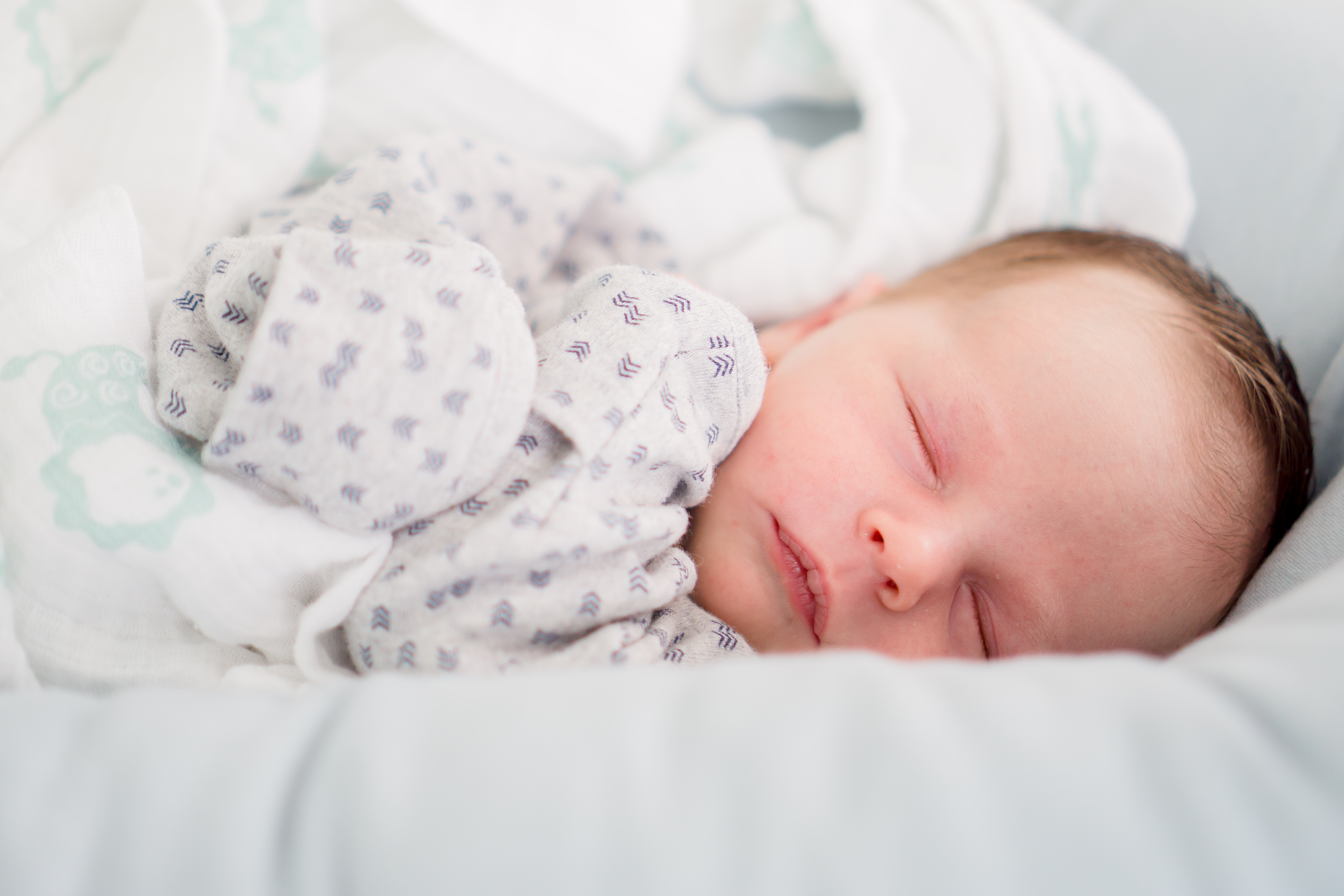 My nurse told me that while things were progressing quickly and after checking me again around 12:15 pm, in which I was 10cm dilated, that first-time mothers usually pushed for a long time and she wanted to know how I was going to be the most comfortable. I told her I wanted to try the bar since I had heard that pushing on your back adds more strain.
She got the bar installed and told me to start pushing. Matt and my mother worked with me through the first few pushes and when the nurse came back into the room, she started moving REAL fast to get everything prepped for delivery.
I pushed while squatting with the bar for 10 minutes before my legs gave out and I laid on my back. I think the bar really helped move her down into position because after two pushes on my back, she was crowning and the nurse was paging the doctor to get there immediately.
My doctor came rushing in, trying to get all his gear on to delivery, and it meant I had to hold off pushing through a contraction (that was awful), but then the doc was ready and with the next couple of contractions she was out. I had to hold off on pushing a couple of times to prevent external tearing and to let the doc get her shoulders out.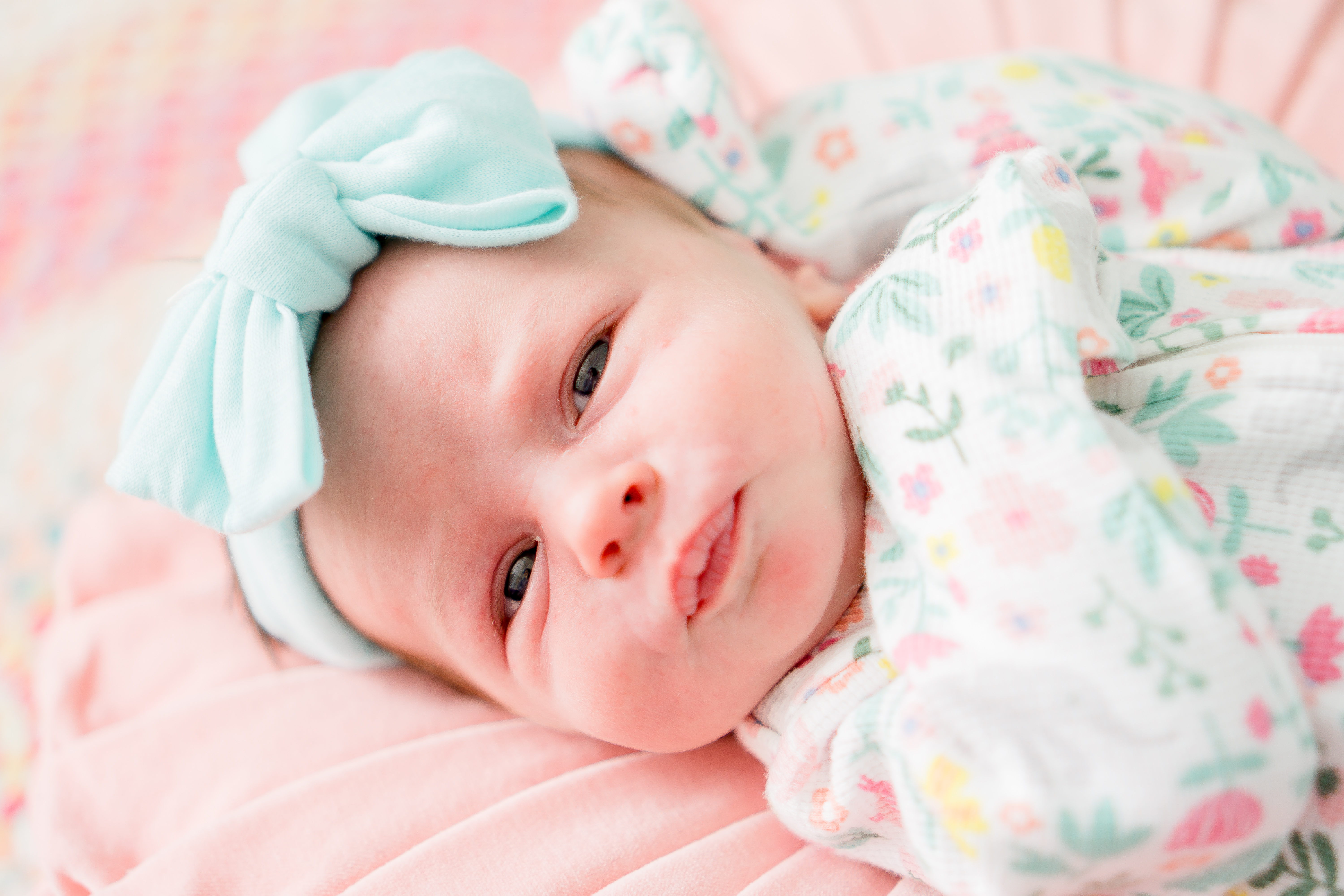 But at 12:50 pm, little miss Evangeline came into the world after about 15 minutes of pushing and 13.5 hours of labor.
She weighed 6lbs 8oz (same as her Mumma did!) and was 20 inches long.
She was placed on my chest and Matt cut the cord and then the doctor continued to assess me. I was bleeding pretty good, but I didn't have any external tearing.
The doctor said I had some internal tearing and didn't think it was a lot at first so he attempted to numb things for some stitches but quickly realized that it was going to be an extremely painful procedure for me that way and recommended that we go to the OR to do it.
I did not love the idea of going to the OR, especially since my options were an epidural with light sedation or being fully put under with a breathing tube. But it was what I needed to do. I was losing blood and had so little energy so about 30 to 45 minutes after Evie was born, I was whisked away to surgery.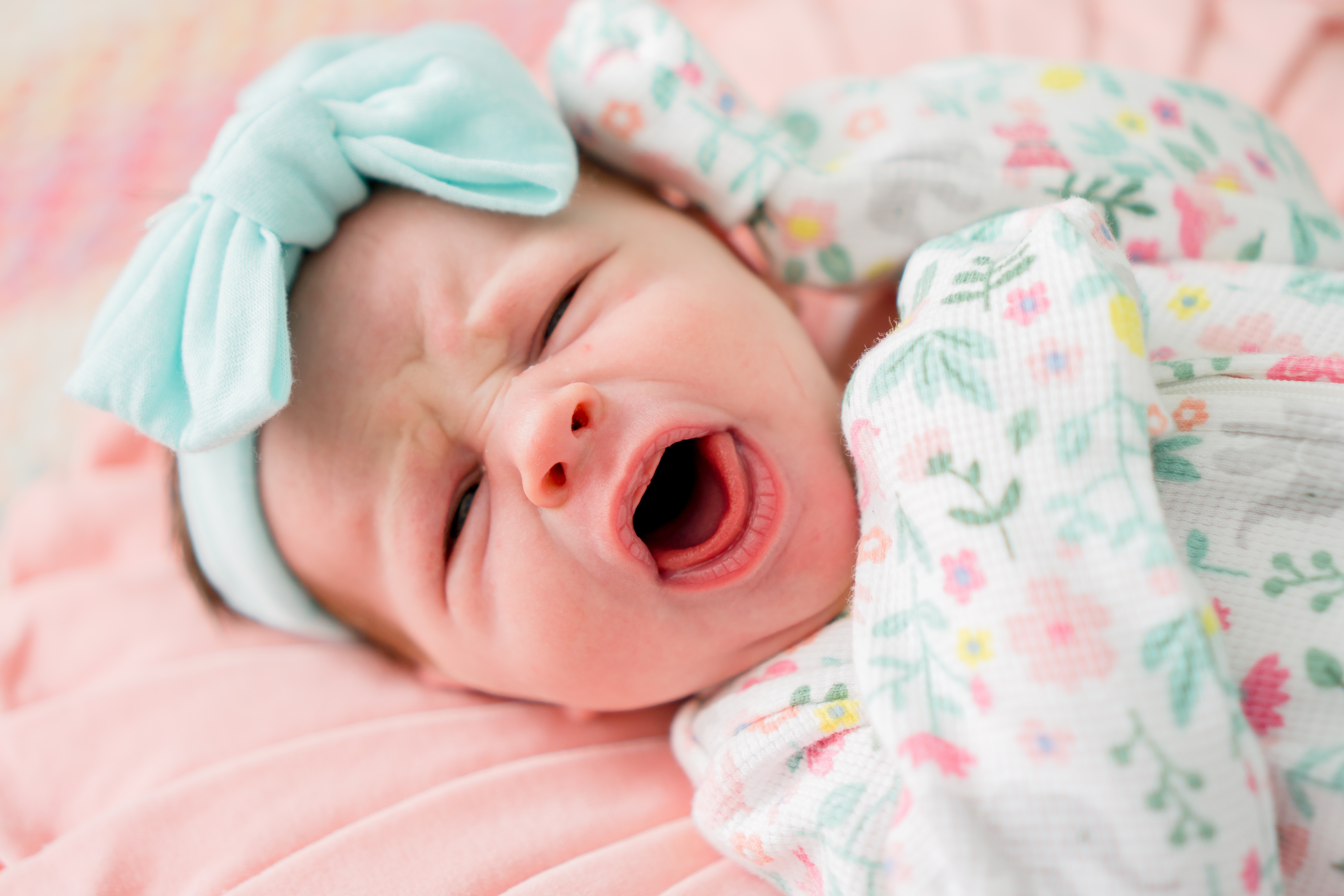 Now, throughout my whole pregnancy, I had a feeling that something was going to go wrong. In the beginning, I was worried about having a miscarriage and by the end, I was worried about her being stillborn. But I was also worried something would happen to me. I even wrote Matt a letter "just in case". Thankfully, it's still sitting unopened in my hospital bag which has only been half unpacked.
Evie came through the delivery perfectly, which I was most thankful for. I'm glad that the complications were on my end because I'm better equipped to deal with them. And even though this was a minor surgery all things considered, it was scary.
I was completely drained and exhausted and low on blood, nurses were running back and forth and doctors were explaining procedures and having me sign off on treatment while Evie squirmed on your chest. Then suddenly, she's being handed over to Matt and I'm being moved to a transport bed.
I will never forget how I felt being wheeled out of that room. It felt like slow motion while I watched my husband sit on a bench by the window with our daughter while I was pulled away from them. I was terrified that I may never see either of them again, yet comforted knowing that at least they would have each other.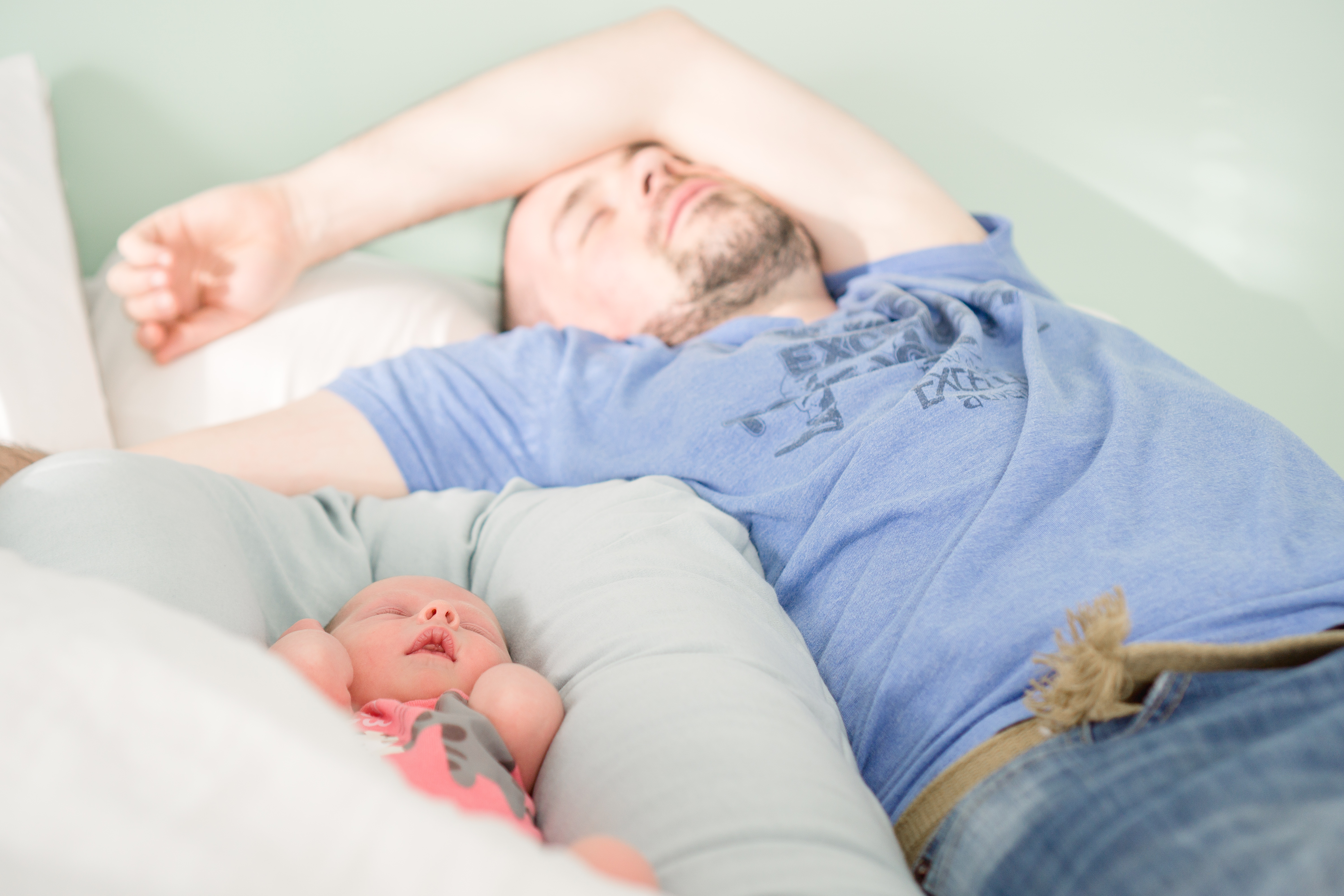 I know that sounds dramatic, but half my hormones had literally just fallen out of my body and my emotions were all over the place. But those moments gave me pause and that picture of Matt all alone with her is in my head every day as a constant reminder of how precious life is and what's truly important.
Anyways, once we got into the OR, I had opted for the epidural as the anesthesiologist said it had fewer risks. Funny, I had an all natural birth just to have to have an epidural anyway. But overall, it was a healthier and safer option for Evie, which is why I chose to have a natural birth, to begin with.
I was awake for the entire thing, but partially sedated and very loopy. What was supposed to be a quick 10 to 15-minute stitch up actually took about an hour. Once the doctor got all up in there, he realized how severe my tearing was.
I can't remember the medical term for it and some of the other staff had never even heard of it, but I had apparently had a 4th degree tear internally from my cervix to the opening of my vaginal cavity and the doctor could see the fatty tissue of my colon through the vaginal tear… lovely, right?
Luckily, he was still able to repair everything without any additional incisions or having to put me under with a breathing tube. So I was thankful for that. The surgical staff was so awesome, probably about 25% of that was the warm and fuzzies from the epidural, but they really were great and I had my mom text my father-in-law to go buy them all donuts.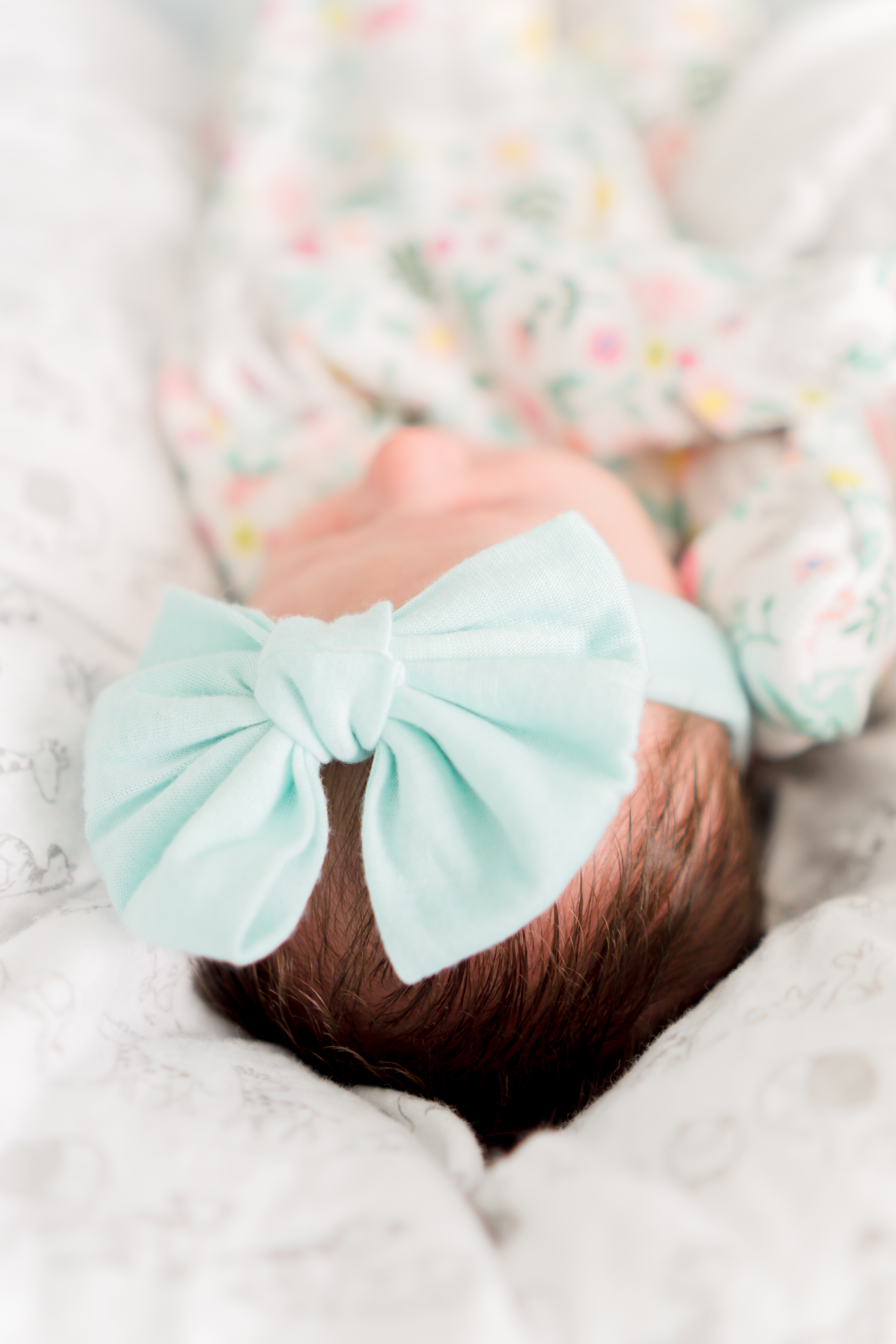 So I guess that about covers it. I was back with Matt and Evie about 4 hours after she was born, which is when the photo of her and I way above was taken. It was the first time I really got to see her face and take her in since I couldn't really see her when she was on my chest earlier in the day.
We had a 2-day hospital stay instead of just 1, and on October 2nd, we got to head home and introduce our pretty girl to her big brother, who still seems to question why we thought we needed another pet… especially such a loud one. But I think he loves her 😉
I'm sure you'll be seeing more of Evie to come and I'll be sure to share my hospital packing list, my "4th-trimester" update, and her nursery reveal in the coming weeks! But in the meantime, thanks for being here and following along with our next big adventure.