Today I'm sharing the story of our first date night, to this day one of the best nights of my life.
Maybe it's because it was almost ten years ago and I have nostalgia eyes over it, but I think it's always been and always will be perfect, because it was.
I spent most of the summer of 2005 hanging out at camp on the lake with my best friend at the time, her brother often had friends over too. Matt was one of them.
We hardly ever said a word to each other, other than "hi" or "excuse me". He was older and the captain of the football team. I was fifteen and shy… hell, he was pretty shy too, but we'll get to that.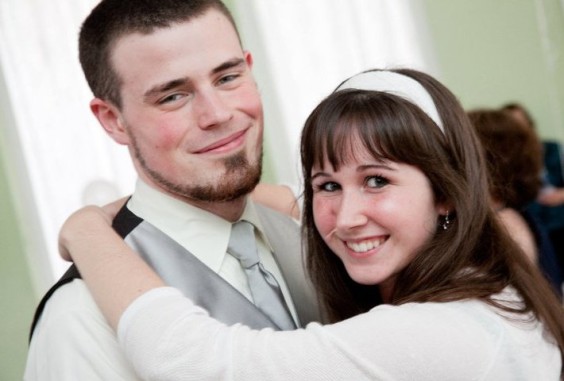 It was at a round-robin soccer tournament right before my Sophomore year started up that I mentioned that I thought he was cute to some of my older teammates.
They both immediately said "You guys would be soooo cute together" (They were right, we ARE pretty cute).
During the first week of school, I was pretty sure that Matt was well aware I was interested in him. We weren't in the same grade or classes and didn't even have lockers on the same floor.
Yet, I literally almost ran into him twice.
That same week, my teammates told me that he was interested too. So that pretty much amped up the level of shyness and I began avoiding him like the plague.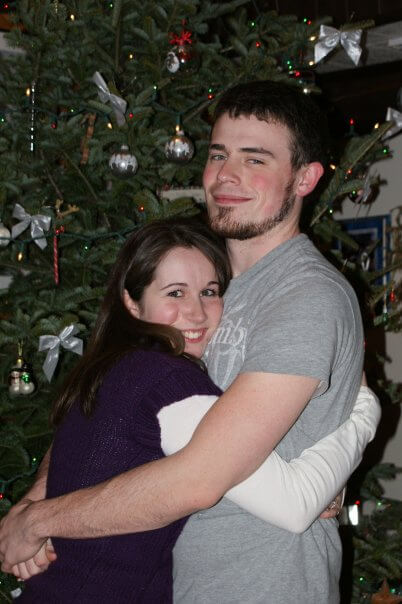 That next weekend was my town's (not his) home days. On Saturday, I was in a car with my friends driving by the local store.
My mom had stopped to let the kiddie train go by and I looked over to see him standing there with his friends, we made eye contact and I ducked down so fast you would have thought someone had pointed a gun at me.
I didn't see him for the rest of the carnival, thankfully.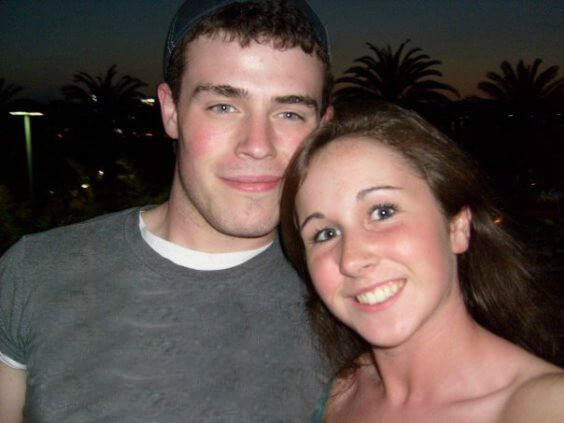 On Sunday of that same weekend, we took my friends back home (in his town) and stopped in to grab food at the convenience store. I was grabbing breadsticks out of the warmer and looked up just as he turned around and our eyes met.
He worked there making pizzas, which I hadn't known.
At that moment, I decided it was now or never, I worked up all the courage I've probably ever had in my life, and said "Hi", he smiled and said "Hi".
We kinda just looked at each other for a few moments and then I just blurted it out "Do you want to go to Homecoming with me?", he smiled and said "Sure", we both just kinda laughed then and then I left.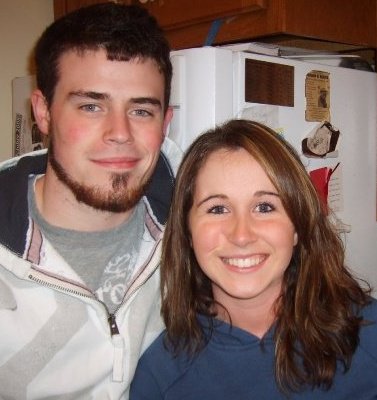 We talked briefly a couple times in the next week before Homecoming. Mostly just finalizing details.
On the Friday of Homecoming, I saw him for a few minutes at the Pep Rally and was completely embarrassed for him to see me in the ridiculous fashion doll outfit the seniors picked out as our theme that year.
Yup, pink short shorts, blonde wigs, and a pink convertible float = my worst nightmare.
Anyways, I survived that horrific experience and it was on to Saturday; Homecoming and the night of our first date.
My soccer game was first thing in the morning and Matt's football game was in the afternoon, I saw him in briefly in between to double check that he was all set to pick me up.
He gave me his sweatshirt because it was freezing cold and pouring rain, I watched his game and then headed home to get ready for the dance.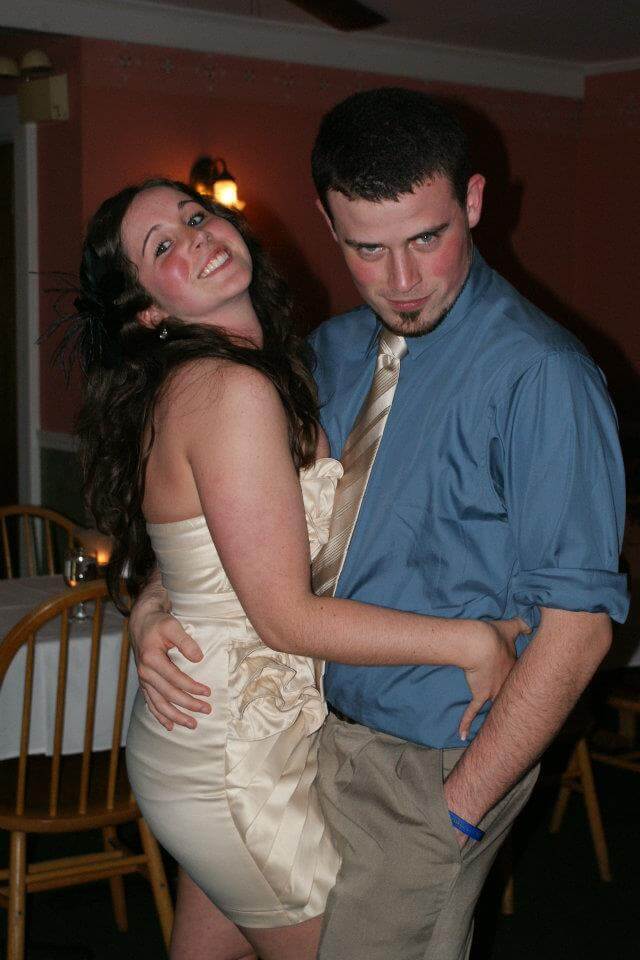 I went home and got ready, I was ready like an hour and a half early. I was anxious, and nervous, and excited.
Then my mom realized that I wasn't walking about my cousin Matt when I said Matt was picking me up.
So the questions started in and I started panicking that she wouldn't let me go. She'd never met him and he was a senior with a car…
She was never letting me leave the house.
But he'd already left his.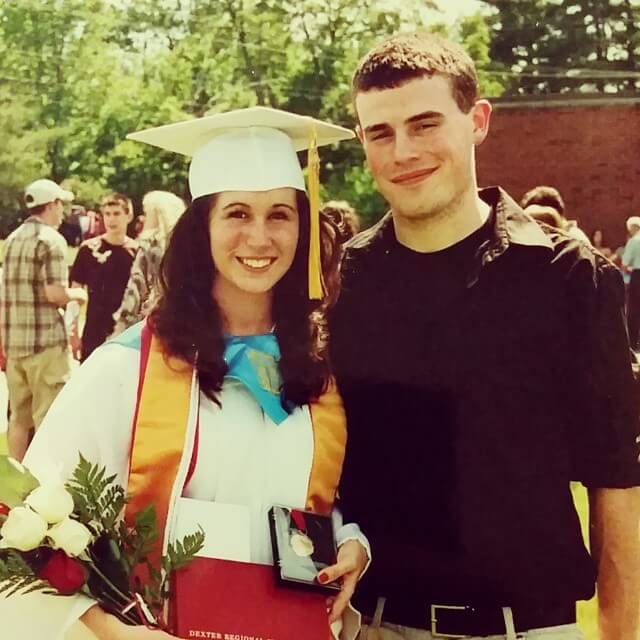 When he showed up and she could see how nervous and shy he was, she decided he was pretty harmless, so I got to go! We went to the dance and asked each other about a million questions.
I don't even remember the first song we danced to because I was so taken up in the moment with him.
After the dance, we went back to our friends camp. He played poker with all the guys and me and my friends sat on the counter talking in the bunkhouse.
I remember my best friend leaning over to whisper in my ear and saying "He keeps looking and smiling at you". I was doing the same thing.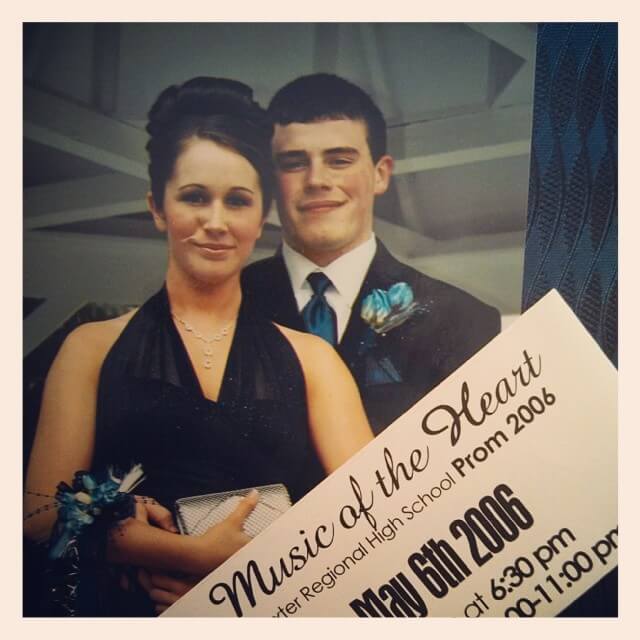 After the poker game was over, we went out and sat by the fire with friends for a while.
It was there that he told me he had to do his paper route and asked if I wanted to tag along.
Was I supposed to be driving around in the middle of the night with a boy, most definitely not.
But what my parents didn't know, wouldn't hurt them, right?
So sure, why not, delivering papers at 1 am on Sunday morning sounds like a great first date!
And you know what, it really was. For the first time, it was just the two of us, and the shyness had dripped away early in the night. We held hands, and we laughed, and we talked like we'd been together forever.
He introduced me to Jack Johnson. He attempted to explain football – and he still attempts to to this day. He was sweet and open and honest and he was getting a tighter grip on my heart with every word.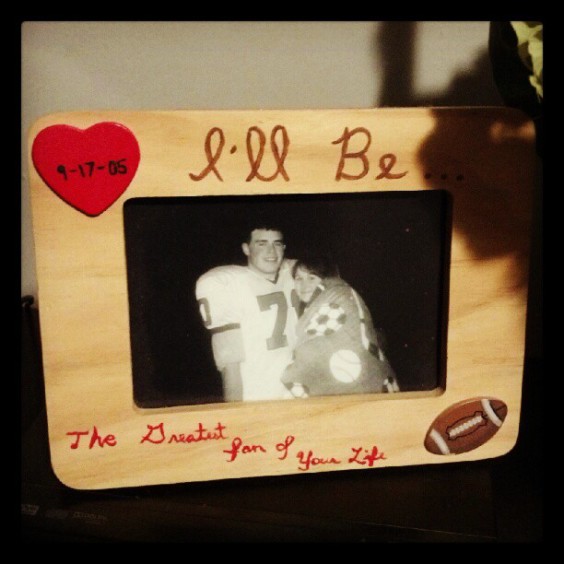 When we finally rolled back into camp, dawn was just beginning to break. We got out of the car and started walking back towards camp. It was a chilly morning, and Matt had given me the thermal he'd been wearing.
We stopped at the bunkhouse where he was crashing with the guys and he turned and just looked at me. I just remember smiling like an idiot as he wrapped me in his arms and kissed me for the first time as the sun rose over the lake behind us.
It was a sweet soft lingering double kiss. It was a promise that that night would never end, that it would be emblazoned in our memories for all our lives. To reminisce on and smile over like I am now.
It's funny, of all the photos I have of us, there isn't a single one (that I know of) of us on that first night together. As I'm sure you've guessed by this blog, I almost always have my camera in hand, it drives Matt nuts.
He's always talking about how you remember better without all the photos, and maybe he's right, maybe that's one of the reasons why that night is so vivid in my mind.
But I don't think so and he only has himself to blame for the camera thing, he bought me my first.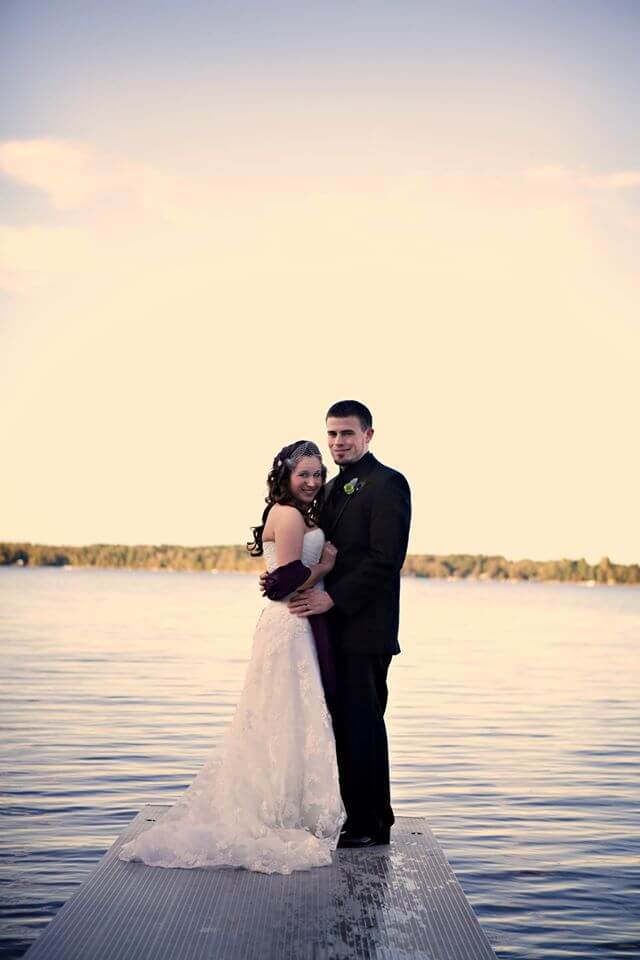 That night was the best night of my life and the beginning of a beautiful story. Honestly, sometimes I wonder if he saw the craziness of this blog coming if he would have turned around and run.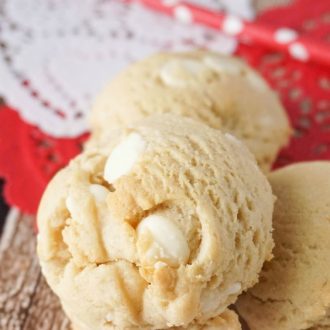 White Chocolate Macadamia Nut Cookies
Sweet white chocolatey pudding cookies loaded with white chocolate chips.
Print
Pin
Rate
Ingredients
½

cup

unsalted butter,

room temperature

¼

cup

granulated sugar

1

3.4 oz. package

Instant White Chocolate Pudding Powder,

dry

2

large eggs

1

additional egg yolk

1

tablespoon

vanilla extract

2 1/4

cups

all-purpose flour

1

teaspoon

baking soda

½

teaspoon

kosher salt

1

cup

white chocolate chips

1

cup

macadamia nuts,

chopped
Instructions
Cream butter and sugars together until smooth.

Add pudding, eggs, additional egg yolk and vanilla. Beat for about one minute on medium speed.

In a separate bowl, combine flour, baking soda, and salt.

Add dry ingredients to the wet ingredients a ½ cup at a time and mix until combined.

Fold in white chocolate chips.

Mold into a giant ball and wrap tightly in plastic wrap.

Chill for at least two hours. Remove from fridge a little while before baking so the dough can soften a bit and is easier to work with.

Scoop 1½ tablespoon sized scoops onto a nonstick baking sheet about two inches apart.

Bake at 350 degrees F for 13-15 minutes.

Cool on pan for a couple of minutes before transferring to a cooling rack.