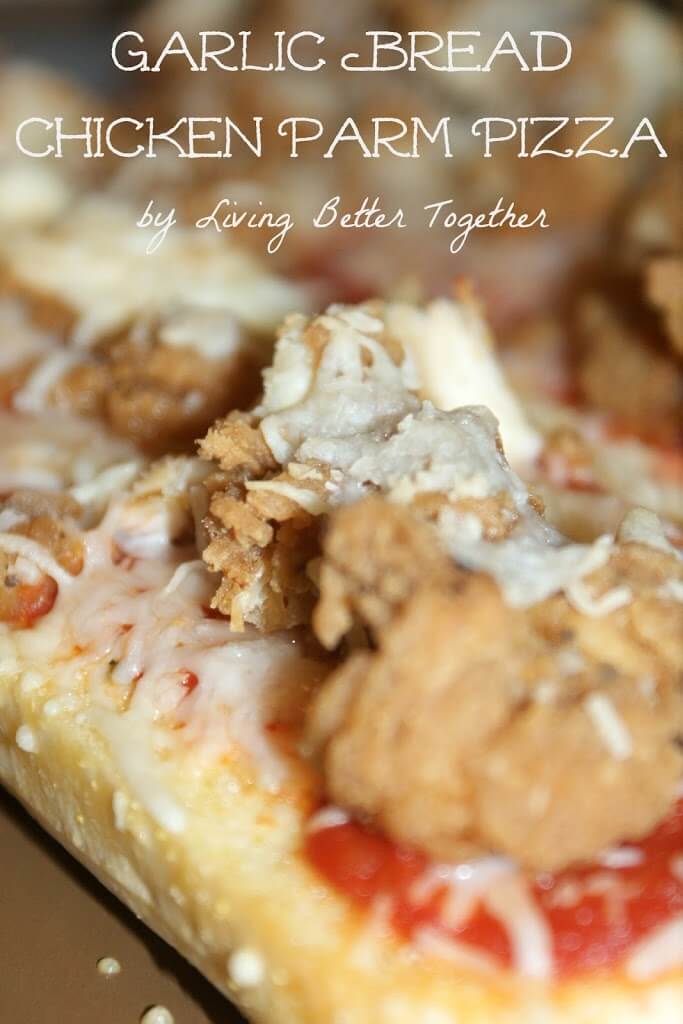 Today I'm bringing you a quick and easy dish, perfect for a week night when you don't want to put too much thought into dinner.
I love french bread pizzas and garlic bread, so making a french bread pizza out of garlic bread seemed like and awesome idea, and it was! The soft bread with a crispy crust and a delicious garlic butter makes the perfect base for pizza sauce topped with crispy chicken and Italian cheeses. It's a dish the whole family is sure to love, and being able to have it on the table in 15 minutes makes it that much better.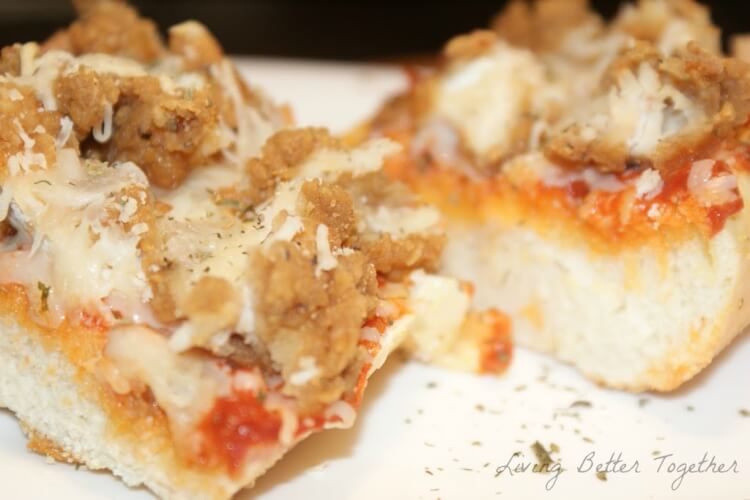 1 loaf frozen french bread garlic bread, I used Pepperidge Farm.

3-4 Cooked Deli Style Chicken Tenders

1/2 cup Pizza Sauce

1 – 1 1/2 cup shredded Italian cheeses (divided)

Oregano
Preheat oven according to package.

Separate the pieces of bread and evenly spread the sauce out on the bread.

Sprinkle the bread with an even layer of cheese.

Shred the tenders by hand and spread out on the bread.

Sprinkle remaining cheese over the chicken tenders.

Sprinkle with some oregano.

Cook according to package directions. Pepperidge Farm takes about 8 minutes.

Slice, plate and pair with a simple Caesar side salad!