I'm so excited to have Rene here from My Simple Kitchen! Today she's sharing some great ideas for gifts for the baker in your life! I think I'm going to need to pick up a few of these myself!
Be sure to follow Rene on Social Media so you never miss a post!
Facebook – Pinterest – Twitter – Instagram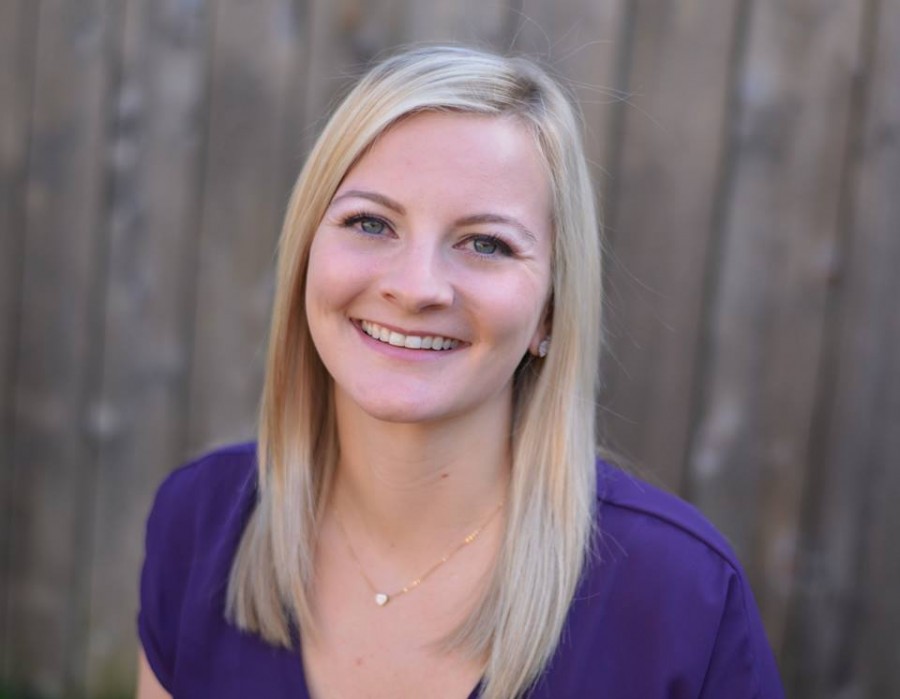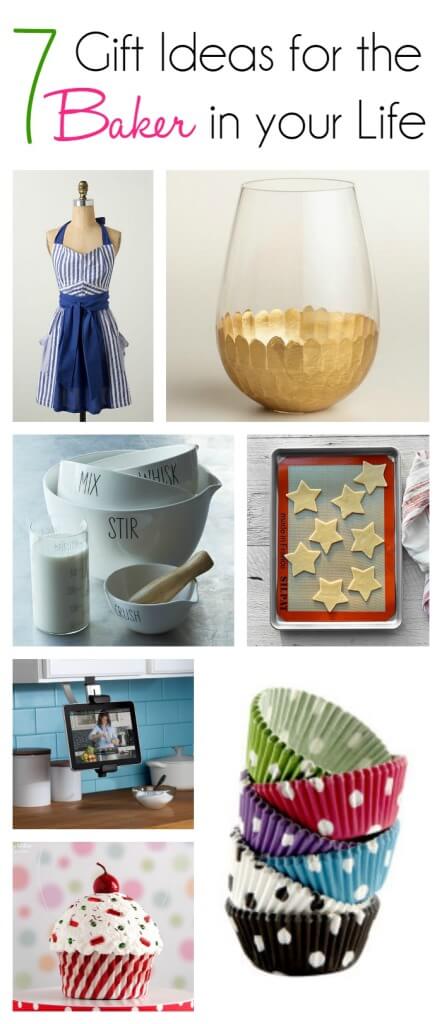 I can't believe that Christmas is only a few weeks away!  I like to celebrate one holiday at a time – I don't put up Christmas decorations until after Thanksgiving.   Now that December is upon us, I'm in full blown Christmas mood.  We went and found the perfect tree over the weekend and almost all of our decorations are up.  We'll put up our outside lights this weekend.
Shopping for gifts is one of the biggest things I look forward to every year.  During the year I always have my ear out for things my family needs/wants.  I decided to put a few gift ideas for a baker together and thought I'd share with you!
My mom and I did a dessert cooking class at Sur La Table and it was a blast! I've done a few of their classes but I think this one was my favorite.  It makes a great gift and is something we don't usually buy for ourselves.
I think every gal needs fun apron to wear in the kitchen. I always feel a little more classy when I wear mine.  Anthroplogie always has the best ones.  This one is my favorite right now!
In my opinion, baking and drinking go hand in hand.  I love having a glass of wine while I'm in the kitchen.  It's very relaxing to me.  I'm kind of obsessed with these holiday themed wine glasses from Cost Plus.  Perfect for any holiday. I'm thinking Thanksgiving, Christmas, New Years or just for spicing up a work night. A bottle of their favorite wine and these glasses are a must!
Every baker needs a Silpat liner. Like, for reals. I have a hard time spending money on myself and since they are a little spendy, I think it's a perfect gift idea!
How adorable is this cupcake ornament?? A tree full of these would be so cute.
I received this iPad holder as a gift last year and I love it! I never would have thought to buy it for myself but it's one of my favorite things.  I use my iPad in the kitchen for recipes as I'm sure a lot of you do.  I don't have a lot of counter space in my kitchen and always find it in my way. Plus, I'm always cleaning off food from it! This is the perfect solution.  I like that it is adjustable to fit several types of tablets and can move it around to different cabinets.
 I know it seems so simple but cupcake liners are a great stocking stuffer idea!  I know from personal experience that you can't have too many.  Check out their cupboards and find a good assortment they don't already have.
And last but not least, this adorable mixing bowl set from West Elm.
What fun gifts do you like to give or receive??