Disclaimer: A preceding * indicates an affiliate link in which I earn a commission on any goods purchased through that link.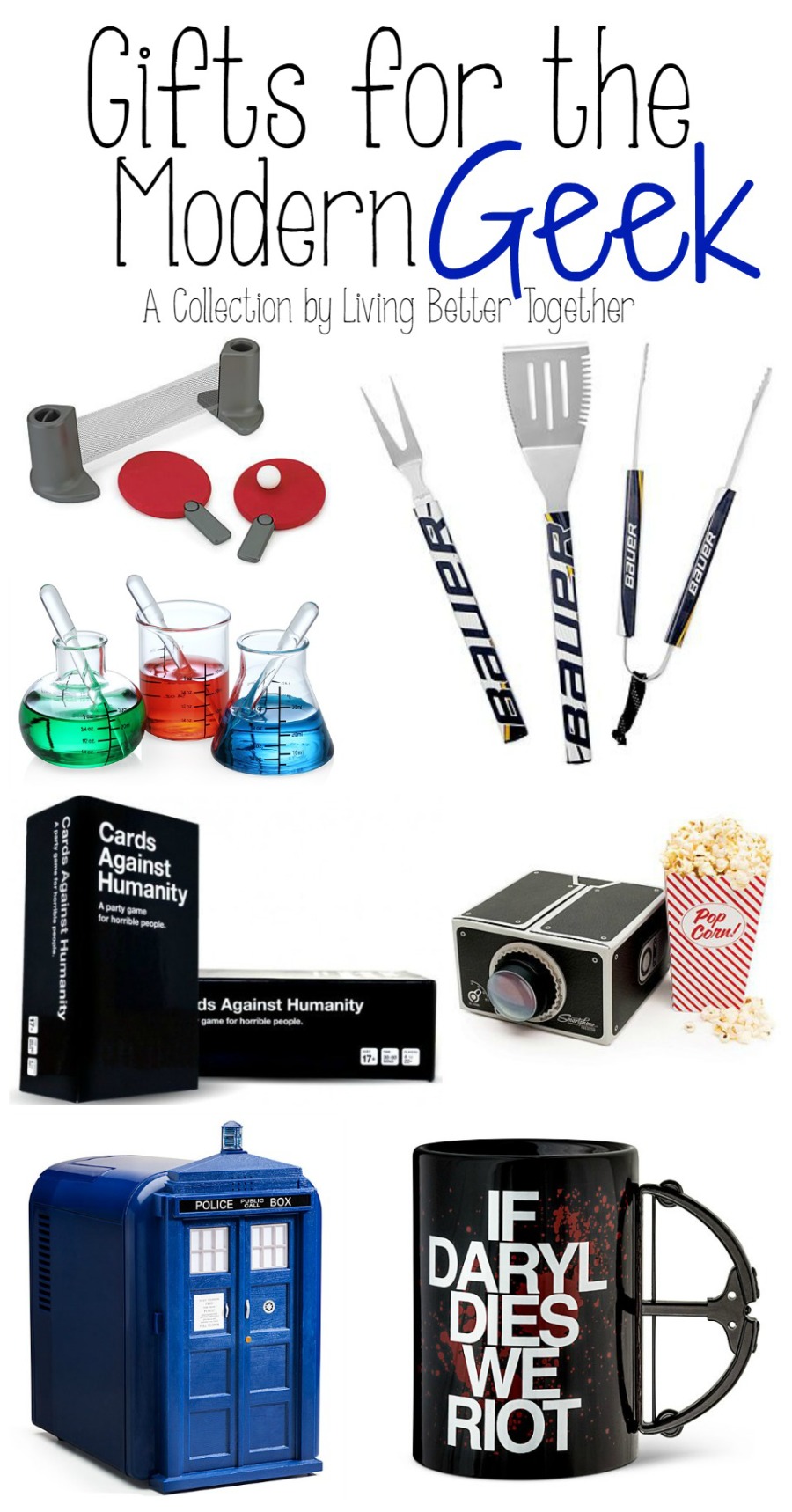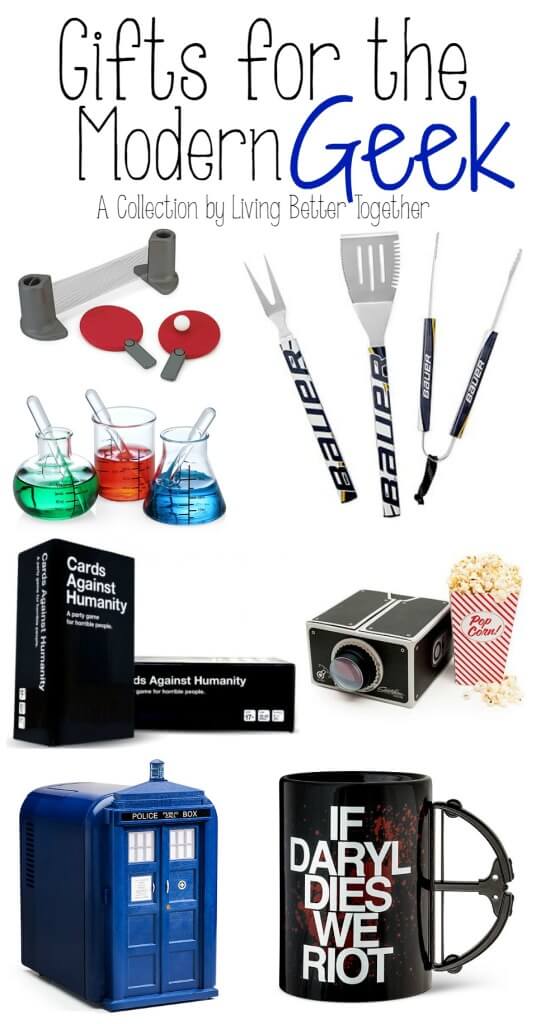 So I know I'm not the only one with a geek (or several) in their life and sometimes they're the hardest ones to shop for during the holidays. Matt is especially picky (not that he'd admit it), so that's why I had him help me put together this fun collection of geeky gifts. Geeks are no longer living in their parents basement (okay, probably some are), but the modern geeks are accountants, lawyers, and teachers. The modern geek wants a gift that's cool but also useful, they don't want bobble head dolls, they want things that are quirky and cool just like them! These geeky gifts range from $10.00 to $700.00, and there's a little something for all the geeks in your life. If you want more inspiration, check out my Gifts for the Modern Geek Board on Pinterest.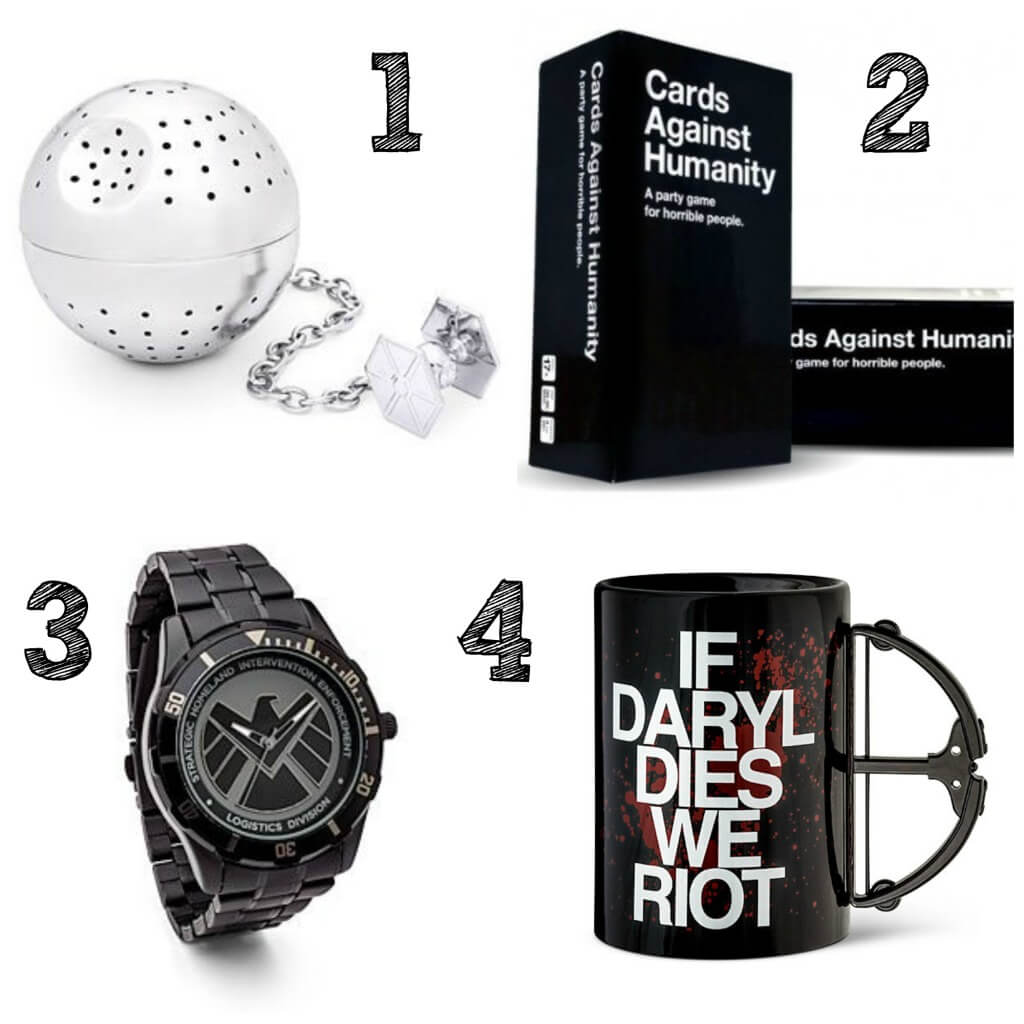 3. Marvel's Agents of S.H.I.E.L.D. Watch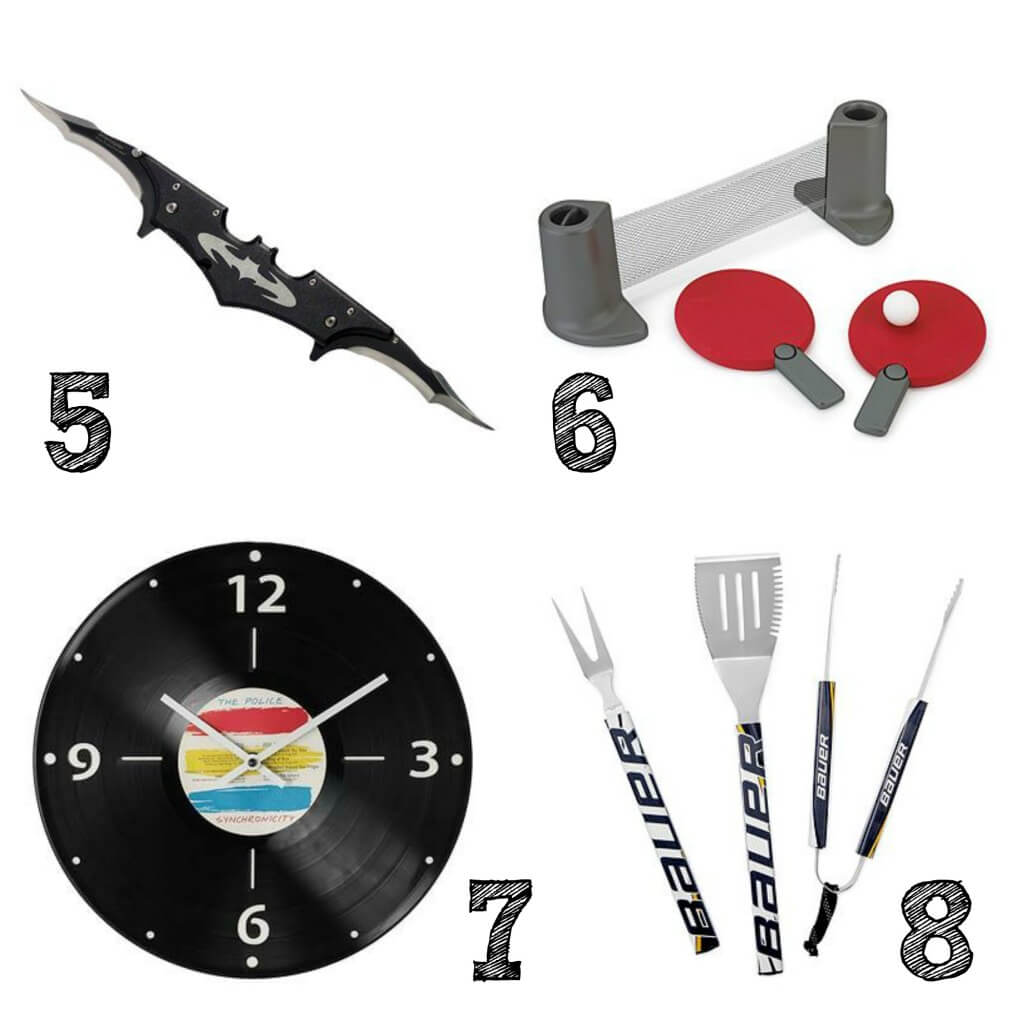 5. Batman Batarang Pocket Knife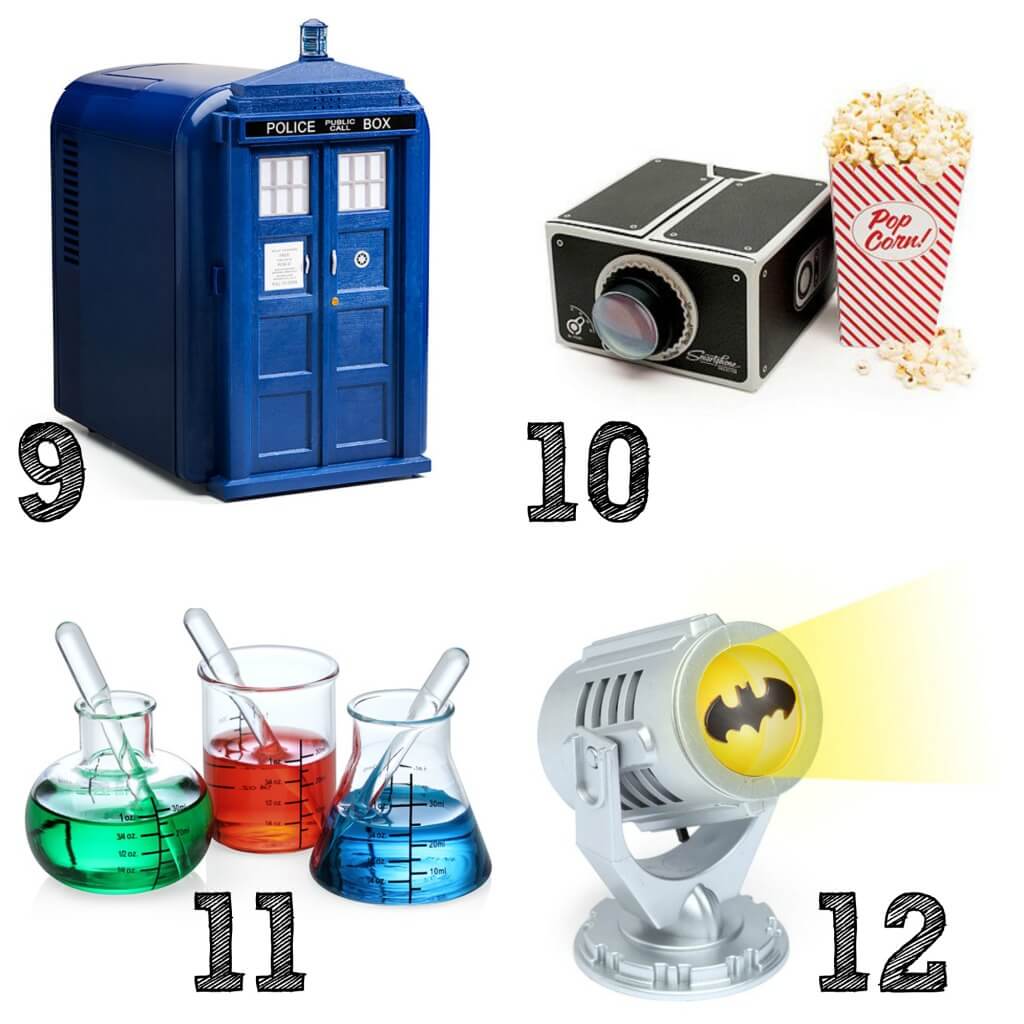 9. Doctor Who TARDIS Mini Fridge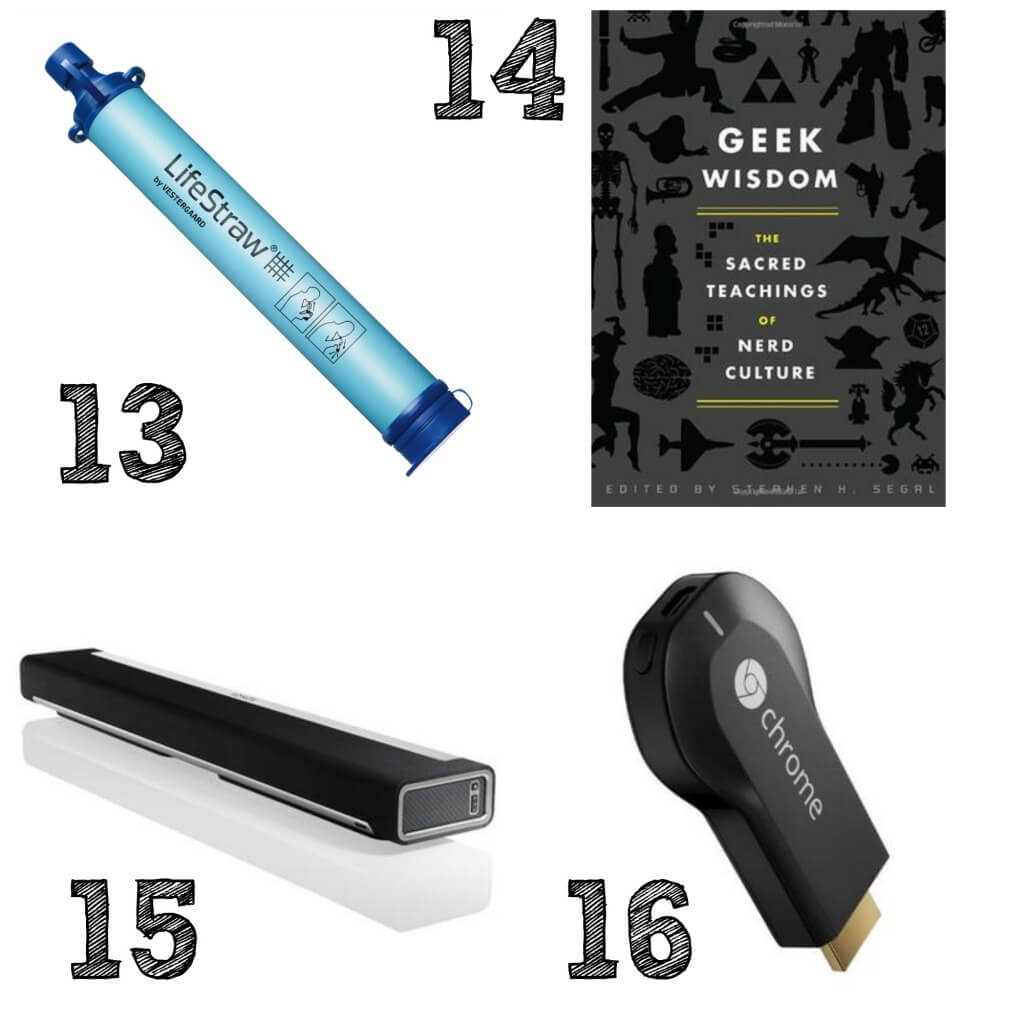 13. LifeStraw personal Water Filter
14. Geek Wisdom: The Sacred Teachings of Nerd Culture
15. SONOS Playbar TV Soundbar and Wireless Speaker
16. Google Chromecast HDMI Streaming Media Player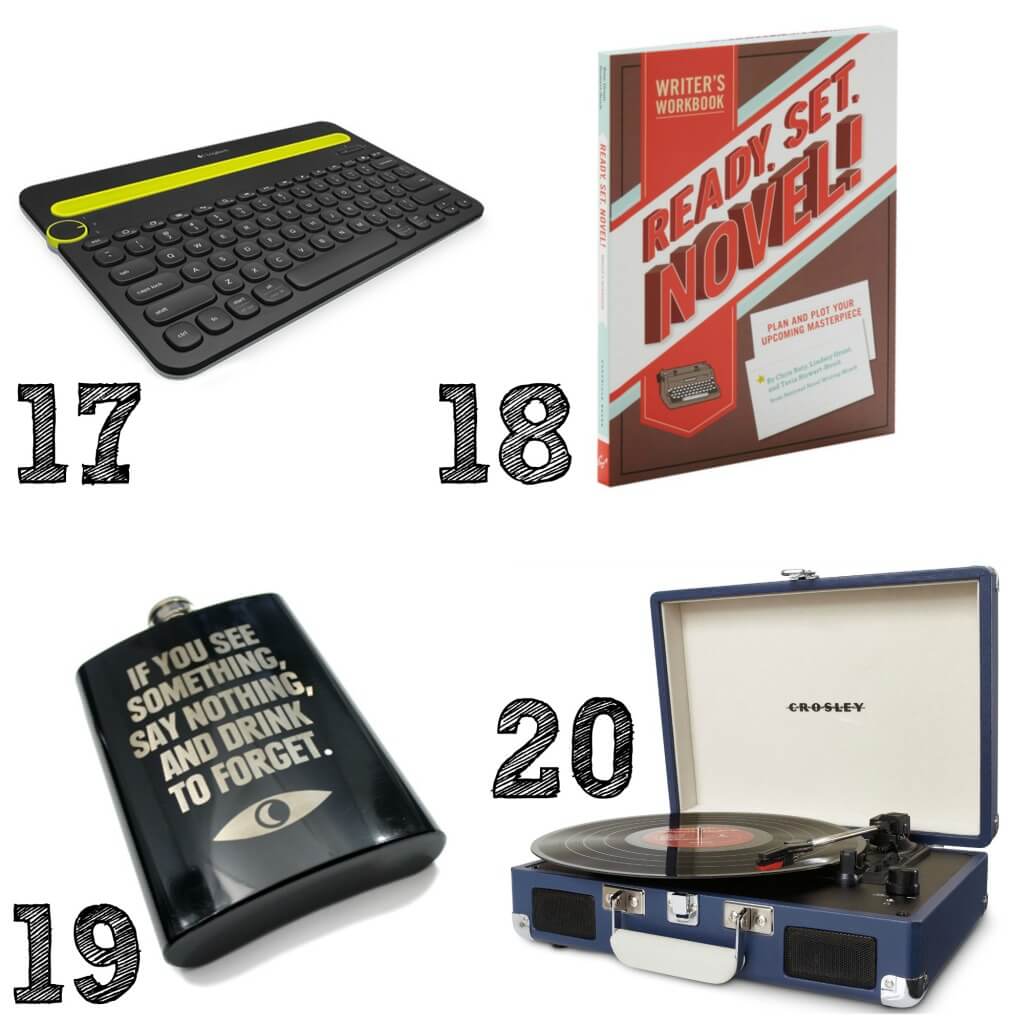 17. Logitech Bluetooth Multi-Device Keyboard
18. *Ready, Set, Novel!
19. Welcome to Night Vale Flask
20. Crosley Portable Turntable
If you're looking for Geeky apparel, my go-to's are *RIPT Apparel and Tee Fury – They both have a new design or two every 24 hours. We've made tons of purchases through them from head phones to t-shirts and I can't recommend them enough!
Don't forget to check out my Want. Need. Wear. Read. post to help you plan out and budget for your holiday gift giving!
Check out these other great Gift Guides below for inspiration for your holiday shopping!
10 Must Have Gadgets from The Life of a Crafty Wife
10 Gift Ideas for a Cook from Love, Pasta, and a Tool Belt
Unique Gifts for Husbands from Rebecca Chapman
Erin Condren Wish List from The Love Nerds
Holiday Gift Guide from Wife in Progress
Gift Guide for the Etsy Lover from the Butcher's Niche
Homemade Holiday Gift Guide from Alexis Krystina
15 Gift Ideas for Babies from Notes from the Nelsens