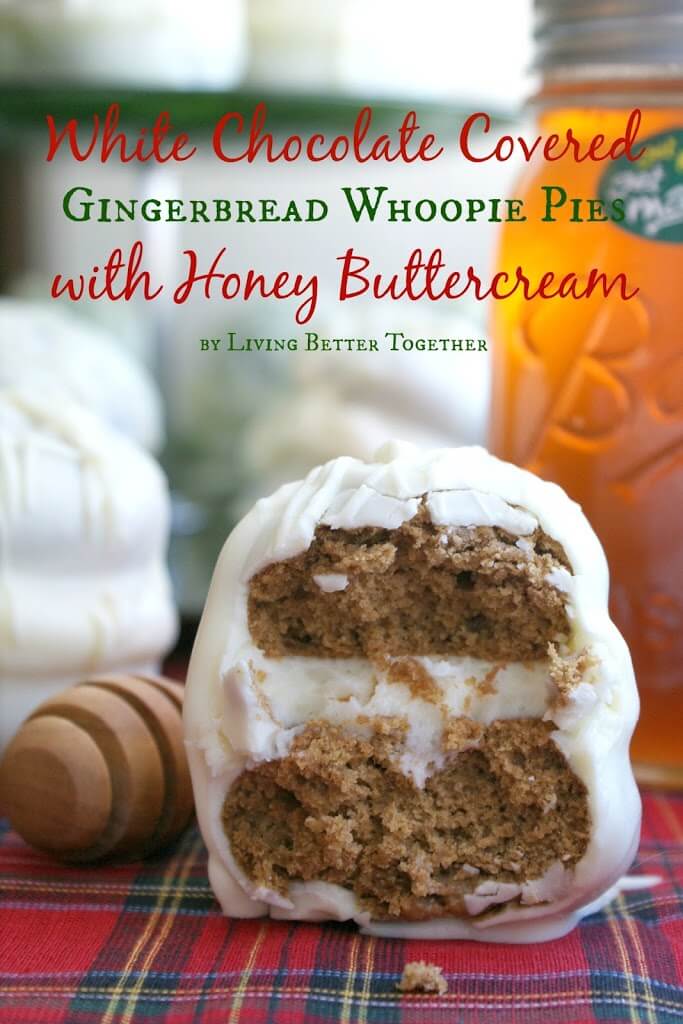 You might remember my Chocolate Covered Chocolate and Cookie Butter Whoopie Pies from last month, well I've done it again. This time I wanted to use seasonal flavors to make some delicious whoopie pies for our annual Christmas Party! Gingerbread is probably my favorite holiday flavor, and seeings as how I had never made gingerbread whoopie pies before, I figured it was time.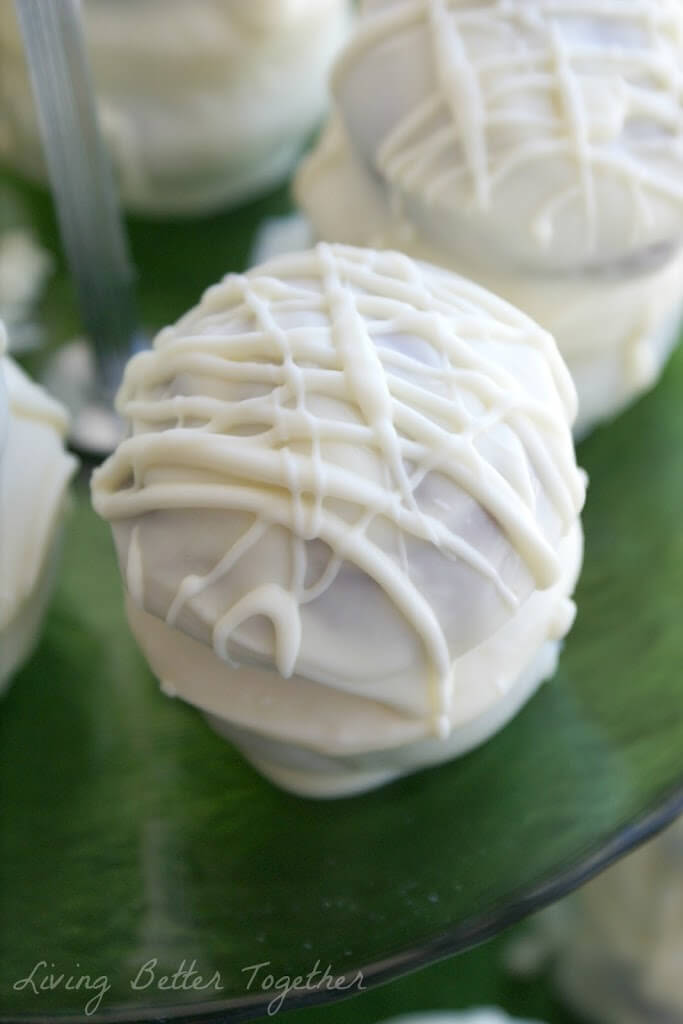 Most people pair gingerbread with cream cheese, but I'm personally not a fan of the combination. The cream cheese tends to be too rich for my liking. So for my whoopie pies, I wanted to do something that was lightly sweetened, something a little more compatible with the spicy rich flavor of gingerbread. So I decided to make a honey buttercream a perfect alternative if I do say so myself.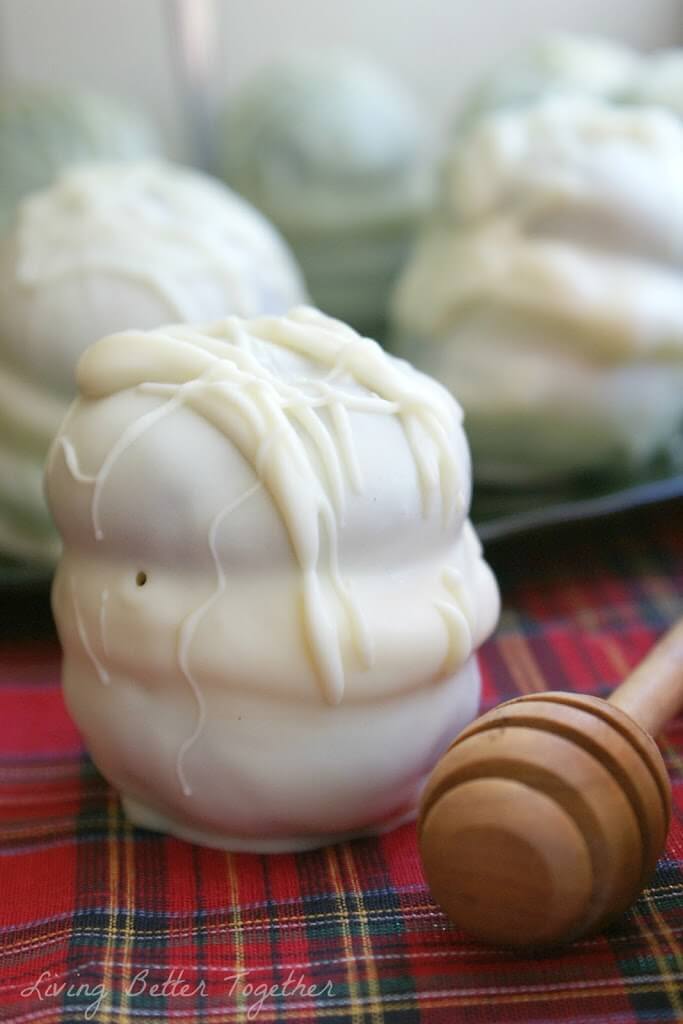 Makes 24 mini whoopie pies
4 cups Flour

1 1/2 tsp Ground Ginger

1 1/2 tsp Ground Cinnamon

1/2 tsp Salt

1 tsp Baking Soda

1/2 tsp Ground Cloves

1/2 tsp Nutmeg

1/2 cup (1 stick) Unsalted Butter (room temp)

4 tbsp Shortening

3/4 cup Brown Sugar

1 Egg

3/4 cup Molasses

1 cup Milk
4 1/2 cups Confectioners' Sugar

3/4 cup (1 1/2 sticks) Unsalted Butter (room temp)

5-6 tbsp Heavy Cream

1 1/2 tbsp Honey

Dash of Salt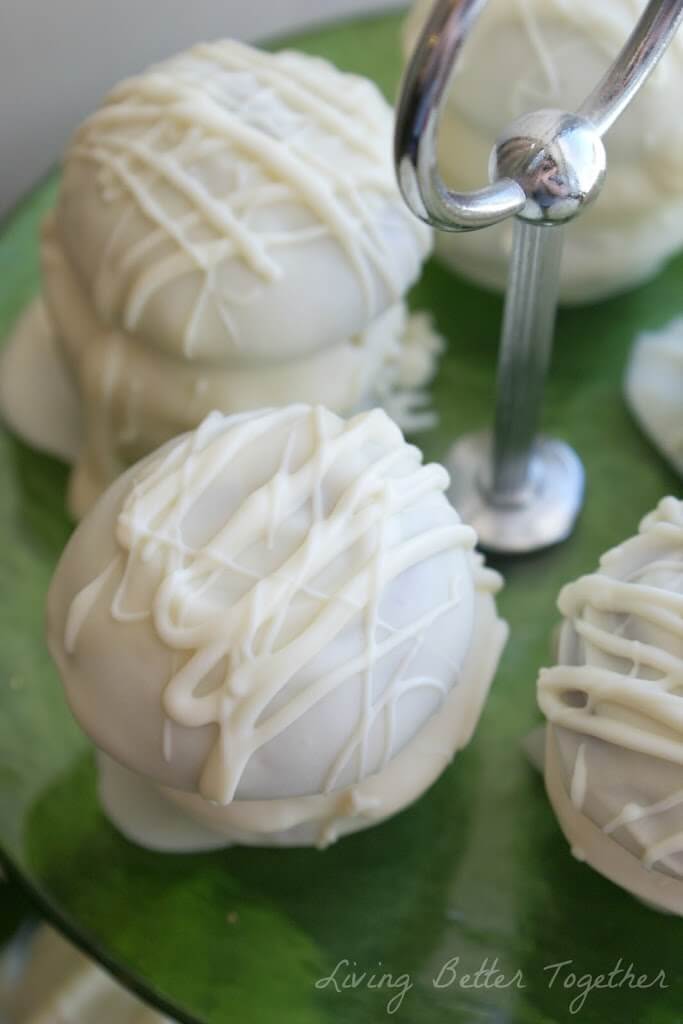 Preheat oven to 325 F.

Combine flour, ginger, cinnamon, salt, baking soda, cloves, and nutmeg in a medium bowl.

Beat together butter, shortening, and brown sugar on medium speed until fluffy and smooth, about 5 minutes.

Add egg and molasses and beat well.

Add half of the flour mixture and half of the milk and beat until just mixed.

Scrape the bowl down and add remaining flour and milk and beat until completely combined. Batter will be thick.

Roll dough into small balls consisting of about 2 tbsp of dough and place on a greased mini whoopie pie pan or on a baking sheet lined with parchment paper.

Bake for 10-12 minutes.

Let cool for 5 minutes before transferring to a cooling rack.
Beat together confectioners' sugar and butter on low for about 1 minute, increase to medium speed and beat for 1 more minute. Mix should be crumbly.

Add heavy cream, honey, and salt and beat on high for about 3 minutes until smooth.

Transfer into a Wilton Dessert Decorator, or other frosting tool.

With the filling, start in the middle of the cake and work your way out in a circular motion, place another cake on top and squeeze them together lightly.

Roll in melted Ghirardelli White Chocolate Wafers, and place on wax paper.

Wait 10 minutes after dipping to drizzle more white chocolate on top of them.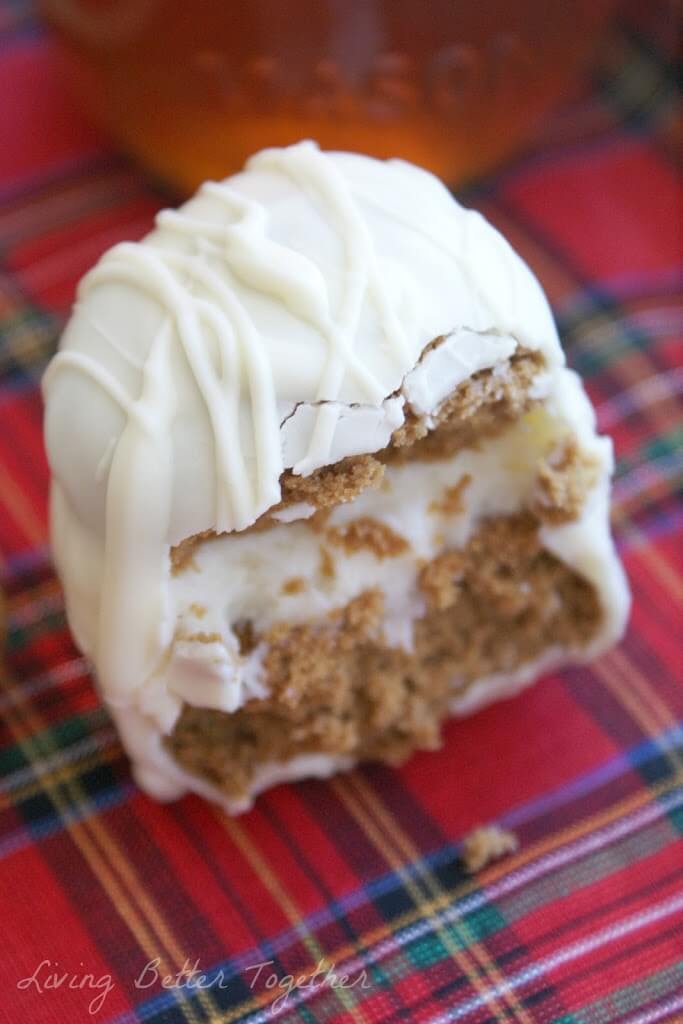 These were so yummy, I love the combination of flavors and the white chocolate coating was the perfect final touch to hold it all together. I'm pretty excited that there were a few left over so I can dive into them on this stormy winter Sunday! I don't think I'll ever be able to eat a whoopie pie that isn't covered in chocolate again, it's just way too good!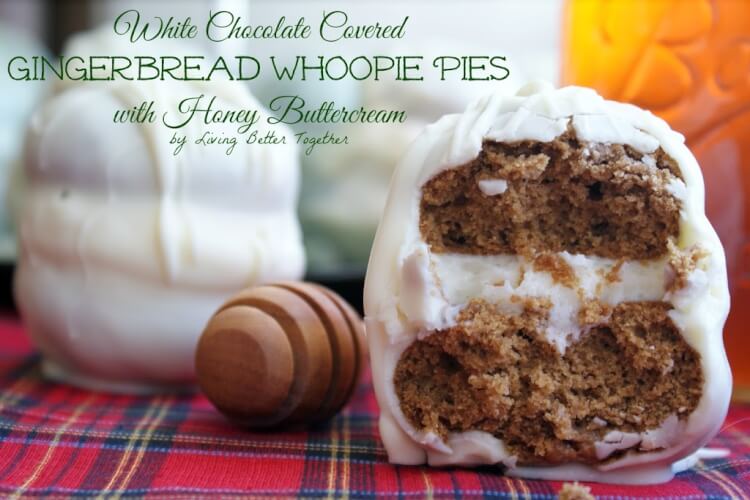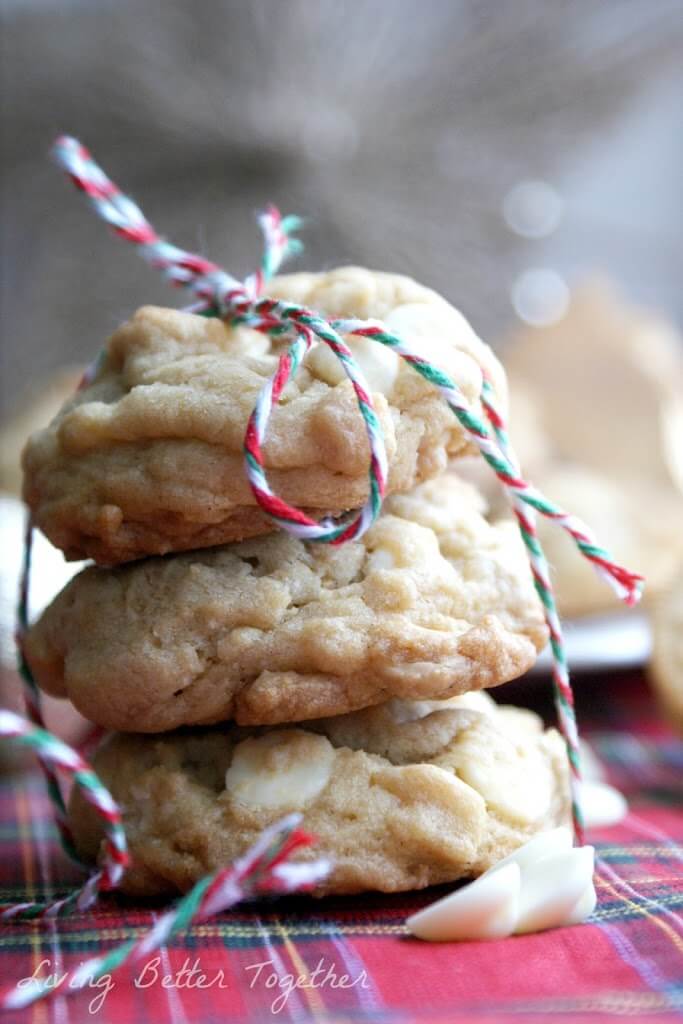 Chocolate Covered Chocolate & Cookie Butter Whoopie Pies