This is a sponsored conversation written by me on behalf of The J.M. Smucker Company. The opinions and text are all mine.
I've said it before and I'll say it again: my cat, Kreacher, has a mind of his own, and needless to say, he's earned his name.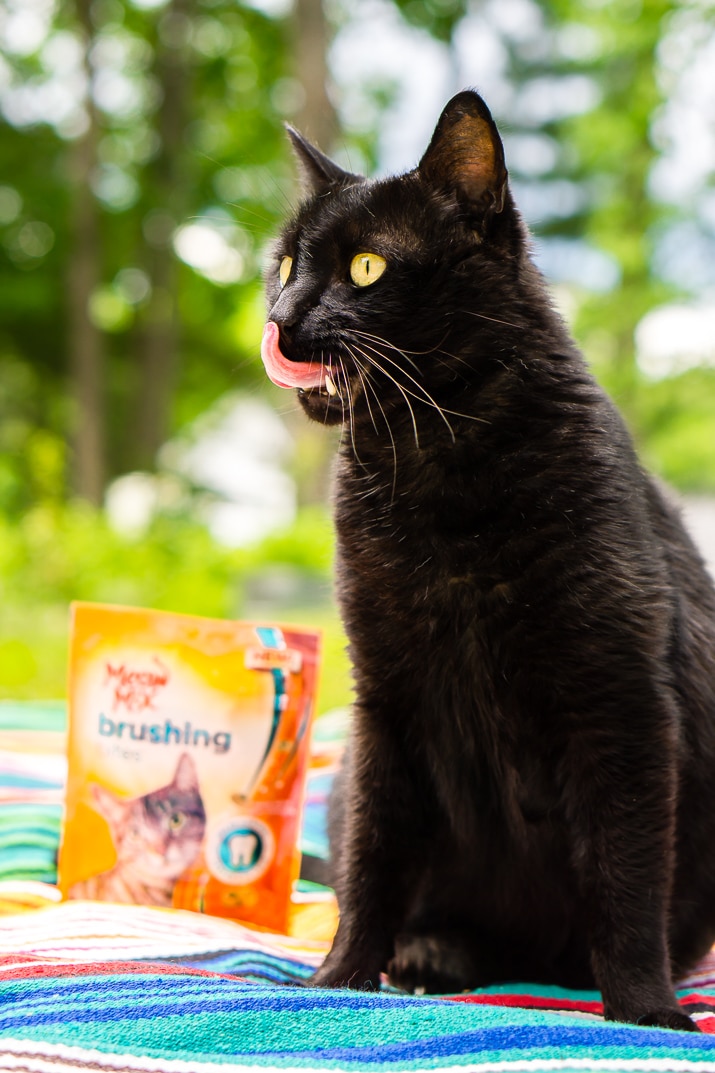 You may know that I'm a huge book nerd, so of course, I'm a Harry Potter fan. If you've read the books, you may realize that my kitty was named after the cranky house elf that dwells in a kitchen cupboard. This is the perfect name for my cat for several reasons. For starters, after we rescued him, he hid in our cupboard for three days after we brought him home. (He only poked out his paw to swat at our feet.) And now, he acts like a prisoner if we don't let him outside when the weather is nice.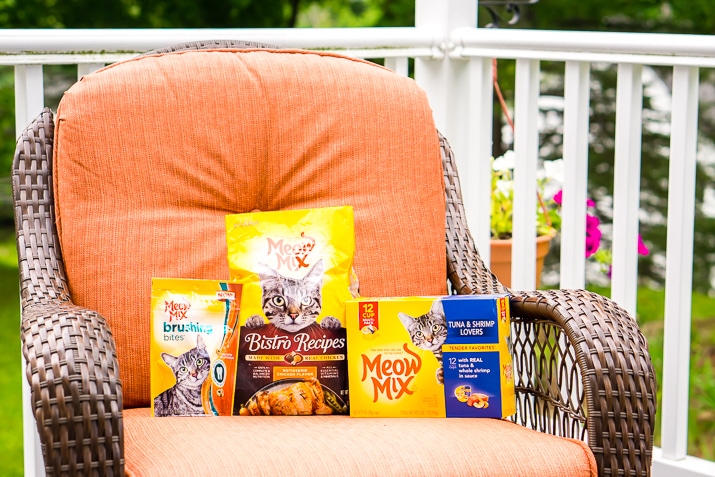 But I love my Kreacher anyway, and he loves me, too. I know this because he always comes back home, no matter how exciting it is to explore outdoors. Since he's not exactly the cuddliest of cats, when he offers a sign of affection, it really warms my heart.
Like most pets, Kreacher loves his mealtime, and it wasn't long before I realized he was happiest when I got him his favorite food! Like most cats, he can be finicky, so after trying a few different brands, it was clear that he preferred Meow Mix varieties. Now, I always keep this stuff handy, and I have peace of mind feeding my feline family member a brand I can trust. Above all, I know that treating Kreacher to his favorite food shows him how much I care!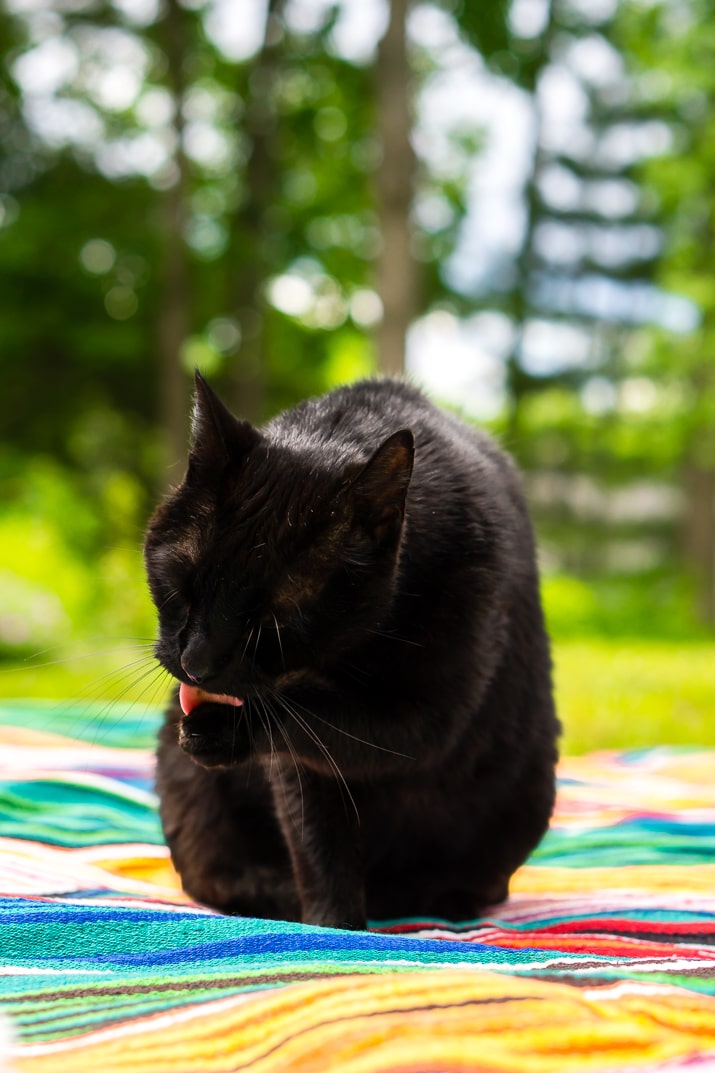 Whenever I pour Meow Mix Bistro Rotisserie Chicken Flavor into his special bowl (it says "Feed Me" and is decked out with paw prints, of course), Kreacher comes running. It seems like he pops up out of nowhere too, because he's a master at hiding – oftentimes in the cupboard! I always leave this dry kibble out for him to nibble throughout the day, because after he comes home from his adventures, he can be pretty hungry.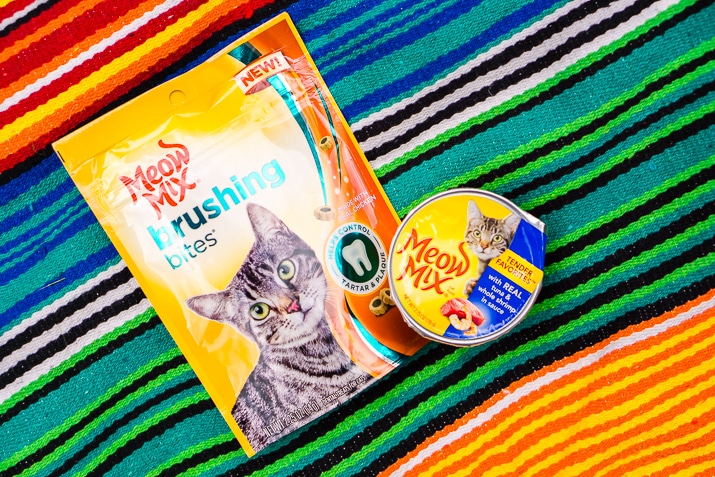 Plus, the different textures and flavors always keep him interested – it's like a crunchy kitty trail mix! When I pull out a can of Meow Mix Tuna & Shrimp Lovers wet food, Kreacher's sweet side really shines through. He'll start weaving between my legs as I open it and spoon it into his bowl, then he starts purring up a storm. After he indulges in his feast, he sometimes rubs his velvety-soft head against my legs as if to say, "Thank you, Mom!"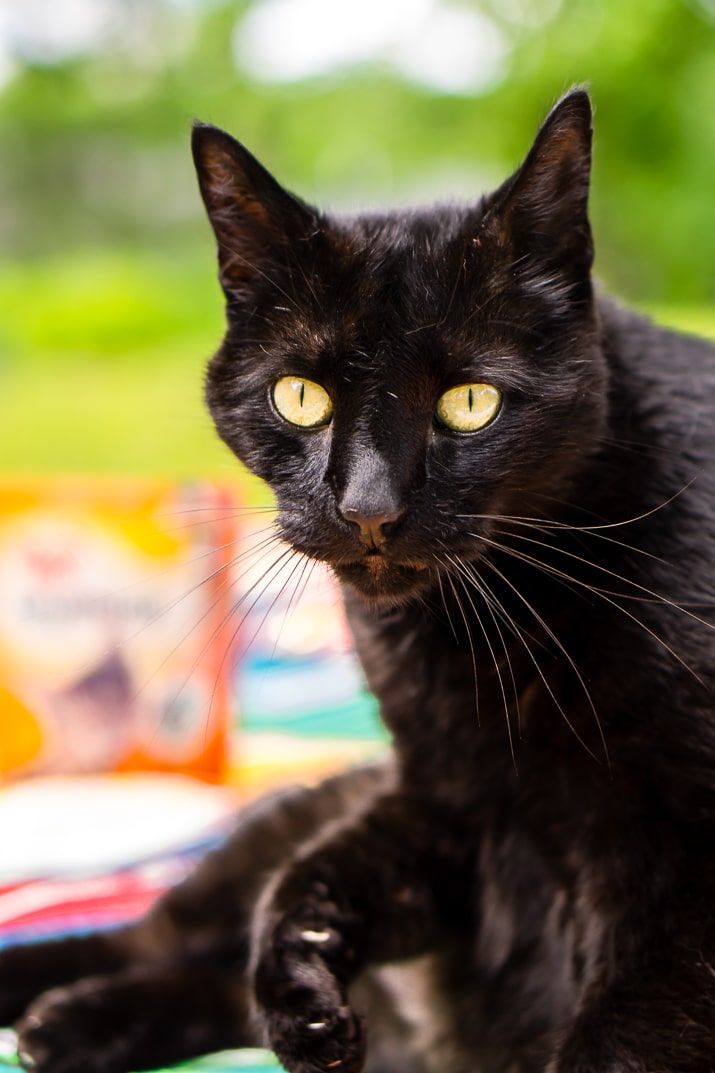 Because Meow Mix is such a hit in our home, I'm also a huge fan of their Brushing Bites … and so is Kreacher! He loves the meaty chicken flavor and crunchy texture. It probably goes without saying that my moody fur baby has little patience for getting his teeth brushed, so these snacks are an easy alternative to keeping tartar at bay. Tooth and gum diseases are extremely painful to pets, and I will do anything to keep mine as happy and healthy as possible.
Aside from making my cat happy, our family chooses Meow Mix because it's super convenient to purchase. I buy Kreacher's favorite flavors right at my local Wal-Mart where I get the best prices on just about everything. Because it's so affordable, I can stock up on my kitty's meals and treats while picking up some new varieties that I think he might like.
And now, you can too: click this link to receive coupons for Meow Mix products, which you can redeem on your next trip to Walmart! Enjoy $1.50 cash back on dry food, $1.00 cash back on wet food, and $.25 back on Brushing Bites dental treats with this Ibotta offer today! Pick and choose your feline's favorite flavors, and he'll melt into a purring puddle of happiness. Trust me, if it works for Kreacher, it will work for your cat, too!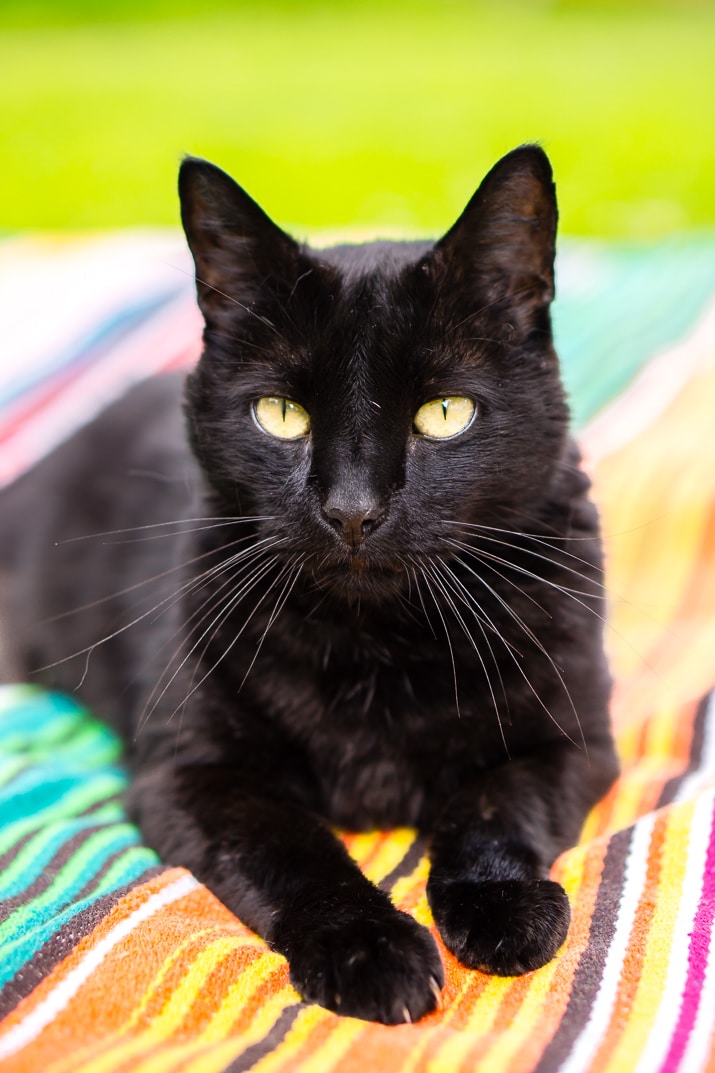 My kitty is certainly one of a kind, and I wouldn't have it any other way. That's why it's so important for me to show him how much I care. Feeding Kreacher his favorite food may be a small gesture, but it says "I love you" in a big way. Needless to say, I'll always keep Meow Mix in my — you guessed it — cupboard!