Thank you to Reynolds Consumer Products for sponsoring today's post and inspiring me to try their new line of portable Bakeware!
These Holiday Frosted Brownies are a classic dessert that's been given a festive touch with fun sprinkles!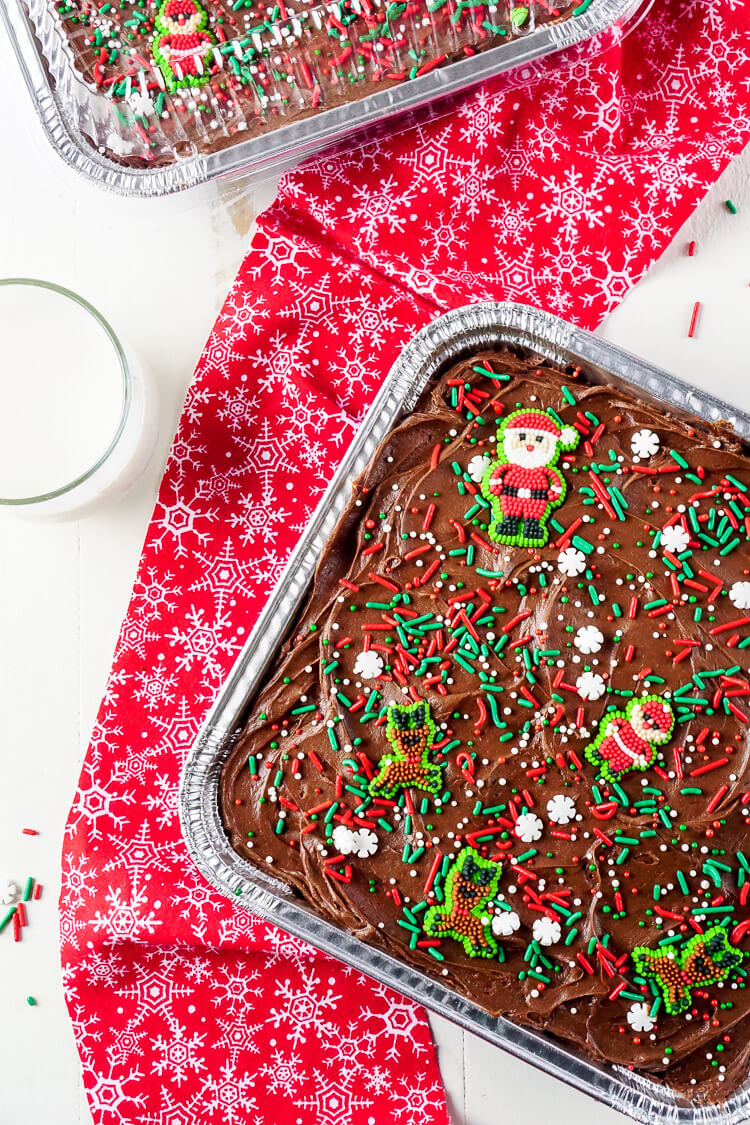 There are less than three weeks until Christmas. How the heck did that happen, weren't we just mixing up cocktails on the 4th of July? But I guess time just seems to be escaping me and now it's the final countdown and we're all trying to cram a million things in between now and then!
Yet for some reason my husband has decided that today would be a good day to rearrange our living room and I'm pretty much blocked in my office by the couch. Which is probably for the best since I have work to do even though I just want to go watch movies all day. But this time of year, there are no weekends, just quick breaks in between the chaos!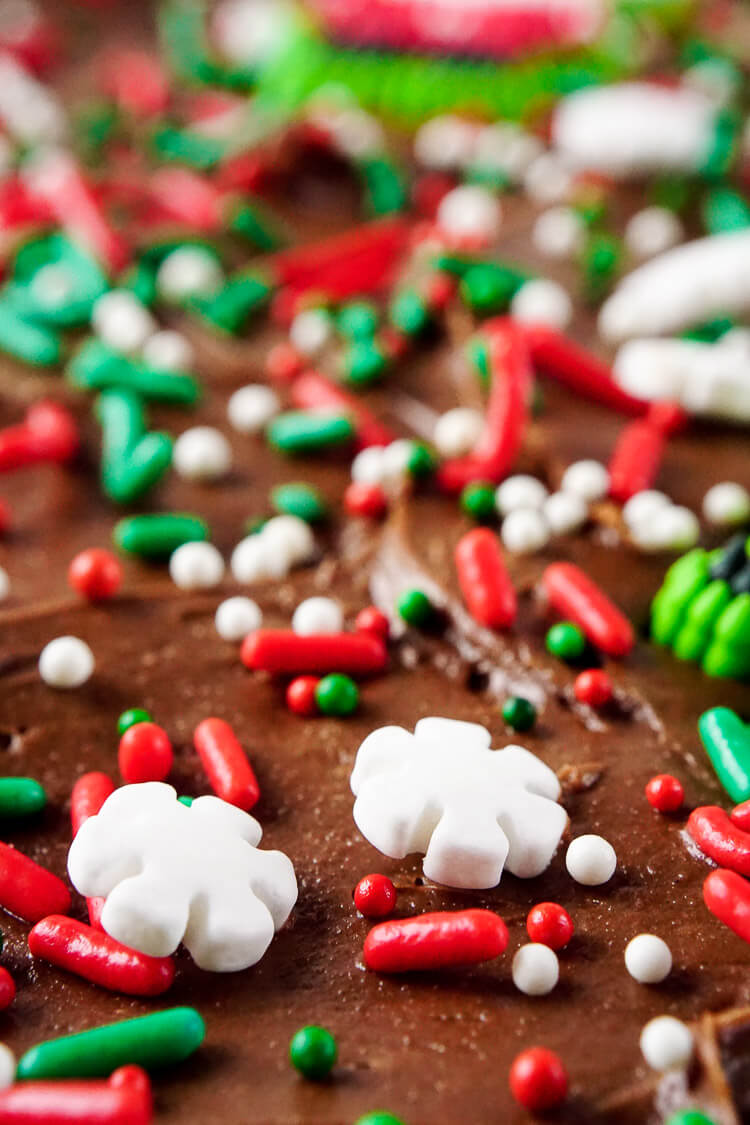 That's why I'm always looking for ways to simplify and make things a little easier on myself. As a baker, the holidays are naturally one of my favorite times of the year. Probably because I feel like it's socially acceptable to eat cupcakes for breakfast once December hits (I ate two this morning – don't judge).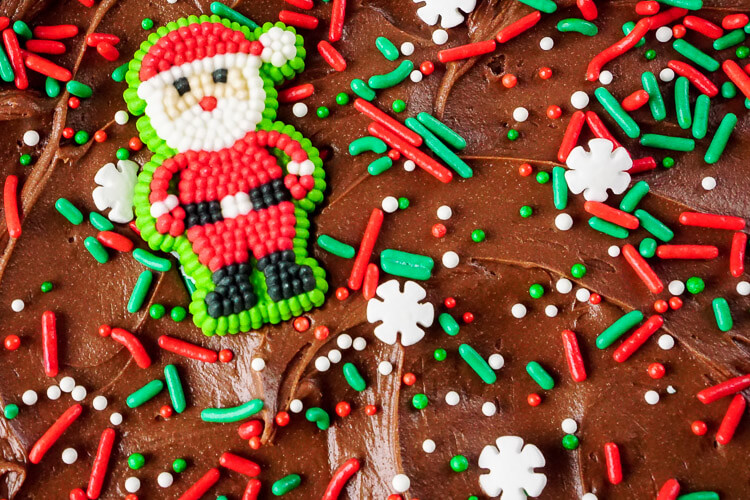 So I've been baking up a storm of goodies for you guys, gifts for others, and the occasional sweet treat just for me! And even though I seem to own a million white plates (again, don't judge), I only have one 8×8 baking dish which makes multiple batches of brownies hard to do!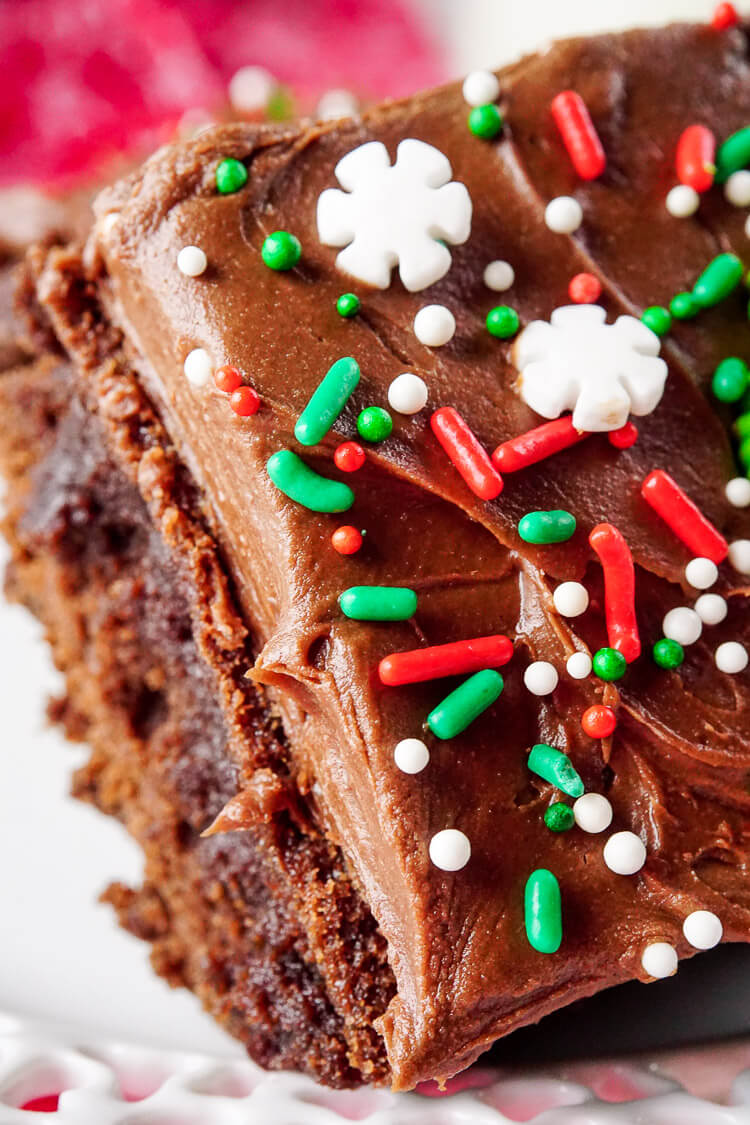 So when I saw the new Reynolds Bakeware at the store in 3 packs of 8×8 non-stick baking dishes WITH LIDS, I was sold! I could bake my brownies, frost them, decorate them, and package them up for transport in the same dish and I wouldn't have to worry about hunting it down later on! Where has this bakeware been all my life? You can save $1.00 off ANY Reynolds Bakeware item with this coupon!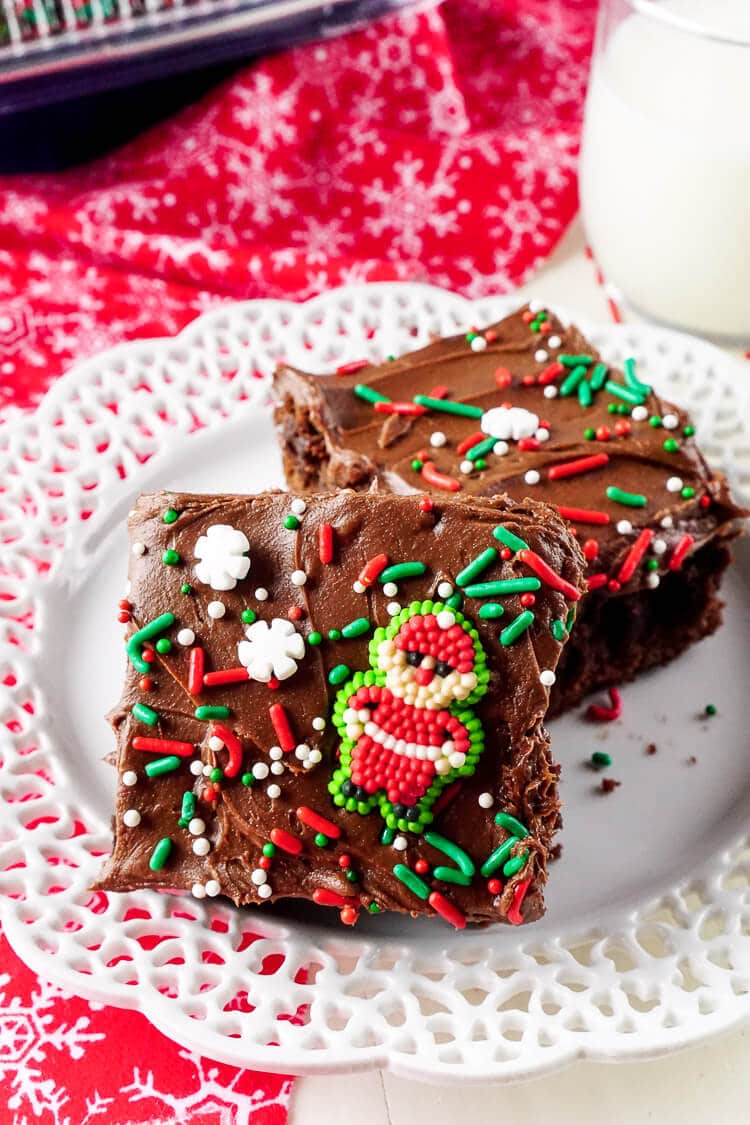 So let's talk about these holiday frosted brownies, they're nothing fancy, but they're a whole lot of delicious! A simple chocolate fudge brownie recipe topped with my chocolate buttercream and given some festive flair with some fun holiday sprinkles! They're easy and basic, but still a lot of fun for Christmas, Hanukkah, and Kwanzaa since you can choose how to decorate them!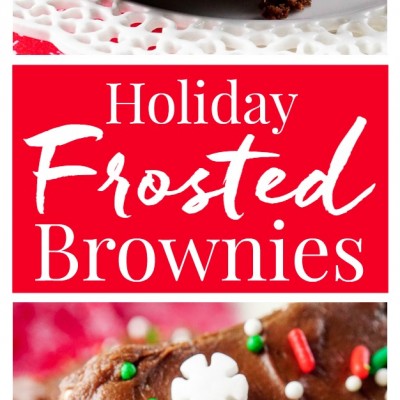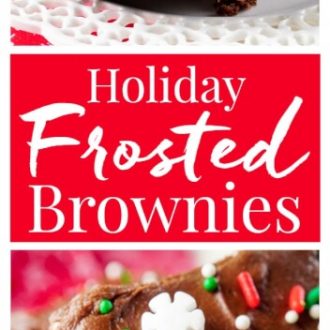 Ingredients
Frosting:
1/2

batch Best Chocolate Buttercream Recipe
Instructions
Preheat oven to 350 degrees F.

Combine flour, salt, and baking soda together in a small bowl and set aside.

In a large bowl, whisk together eggs, brown sugar, and oil for 2 MINUTES!

Whisk in water and vanilla extract until fully incorporated.

Whisk in the dry ingredients.

Melt 1 cup chocolate chips in microwave on 30-second intervals until melted, stirring in between, about 60 seconds. Whisk melted chocolate into the brownie batter until fully combined.

Pour batter into a Reynolds 8x8 Disposable Bakeware pan.

Bake for 50 minutes.

Remove from oven and transfer to a baking rack to cool, prepare frosting and frost cooled brownies.

Decorate with festive sprinkles.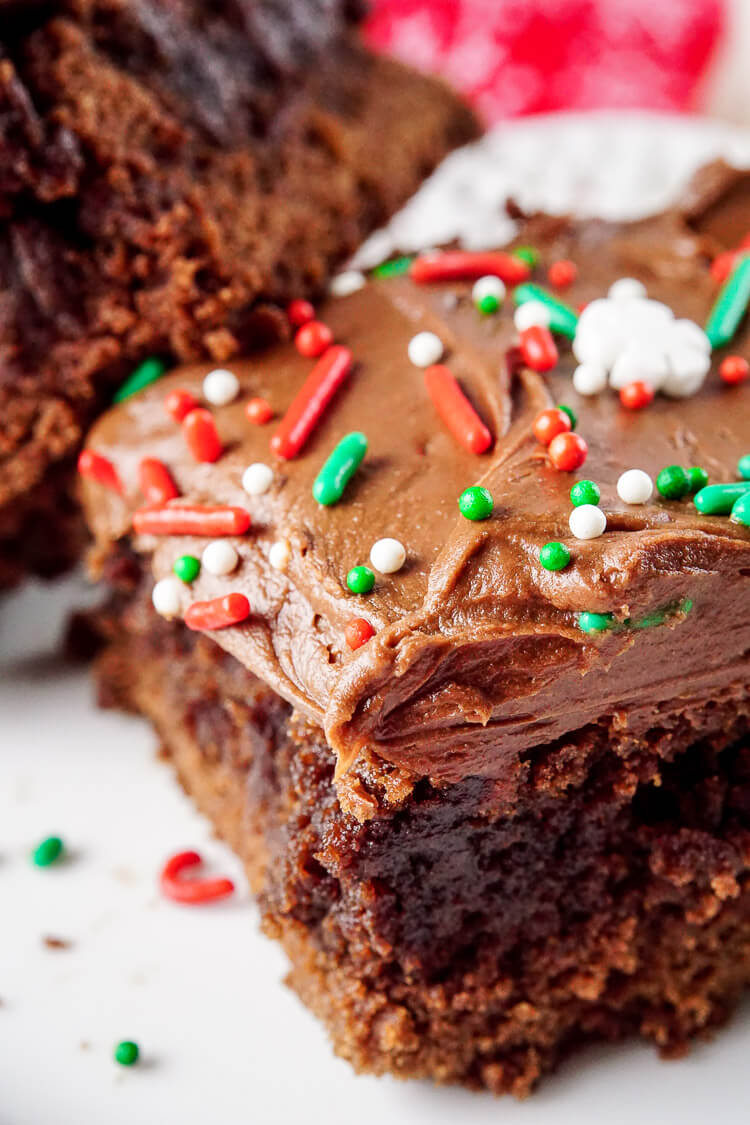 You might also like: