I'm so excited to have our family photographer, Taylor, from t.Dow Photography here on the blog sharing her tips and tricks on how to dress for winter photos. You might remember our Christmas Photos from last year, and this year's are coming up in a couple of weeks! Who's getting excited? This girl! So instead of asking Taylor to spill her styling secrets to me, she was kind enough to share them with all of you too!
Taylor is a professional Wedding and Lifestyle Photographer based in Central Maine and she's also a Licensed Cosmetologist! This girl knows what she's talking about and she's even going to walk you through all the details with the help of her gorgeous model! I'll be sharing this year's Christmas photos on the blog in mid December, but in the meantime, follow Taylor on Facebook and Pinterest!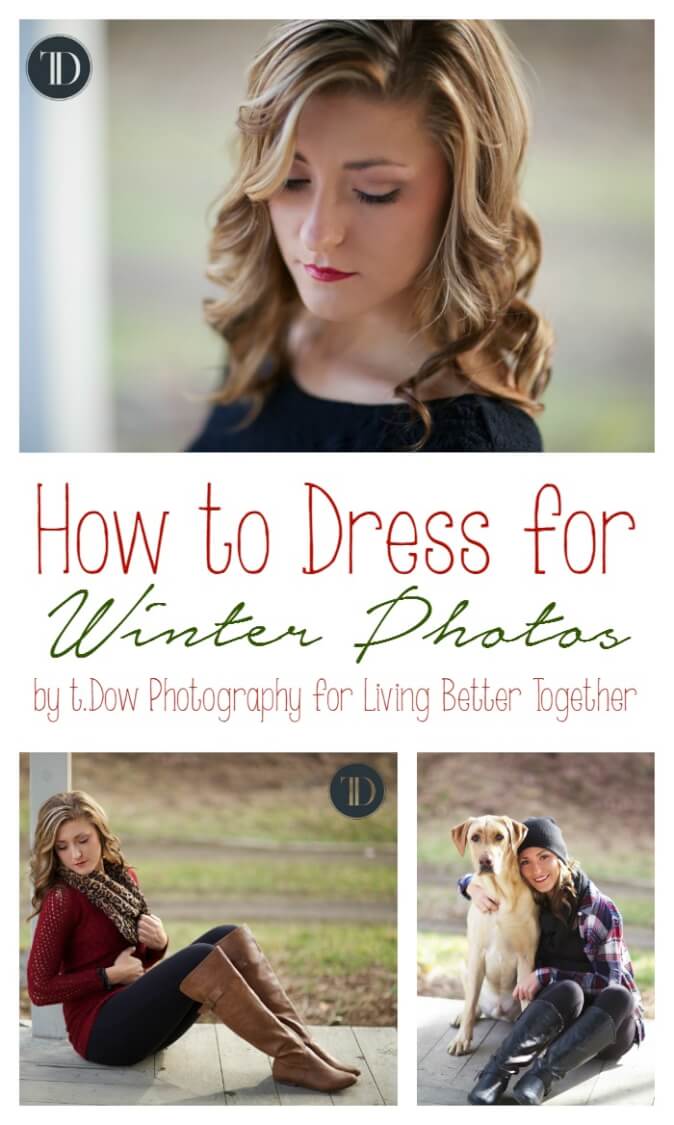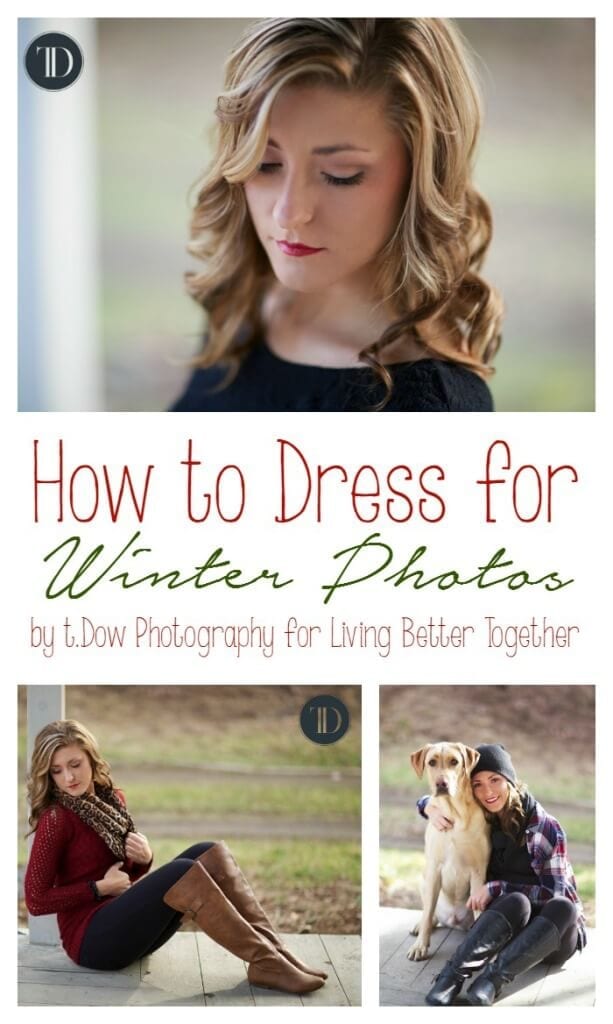 Winter portrait sessions can be a chore. Finding a photographer who isn't completely booked in December, getting your family together, convincing your significant other that photos in the snow are "the absolute cutest thing ever," praying that the weather isn't going to turn you into an ice cube, let alone…
WHAT TO WEAR?!
Here are some tips to keep your winter session looking fresh and modern and how to avoid looking like you've been plucked out of an ugly sweater party.
HOLIDAY THEMED PHOTOS
Yes, everyone wants that perfect Christmas card that makes the Jones' annual Hawaii trip Christmas photo look anything but joyful. However, it's important to remember that these photos are something you may want to hang up all year in your home. So as adorable as the reindeer antlers and candy cane sweaters may seem, they might look a little awkward on a canvas in the hallway in July. To keep things "holiday" yet timeless, I recommend adding a pop of green or red to your outfits with neutrals. Stick to black, grays, tans, etc, and use cardigans and accessories to add your touch of falalala.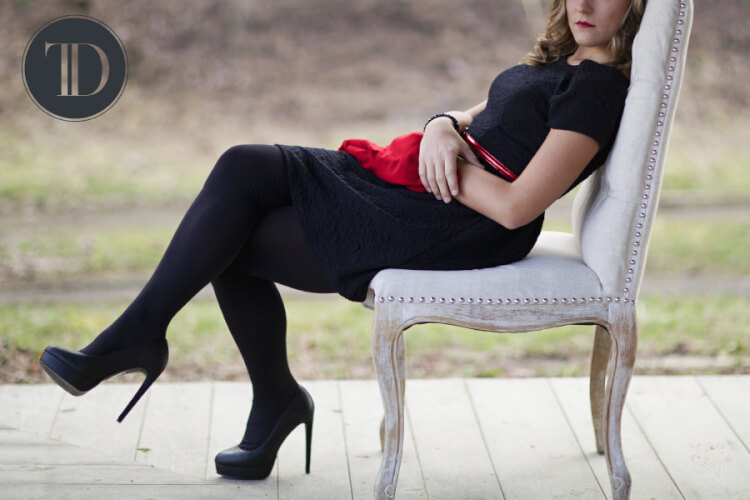 Accessories should be understated. We want to be focusing on the people in the photos rather than the Christmas bulb earrings. A red lip is also a great way to give a splash of color, and is flattering on every skin tone.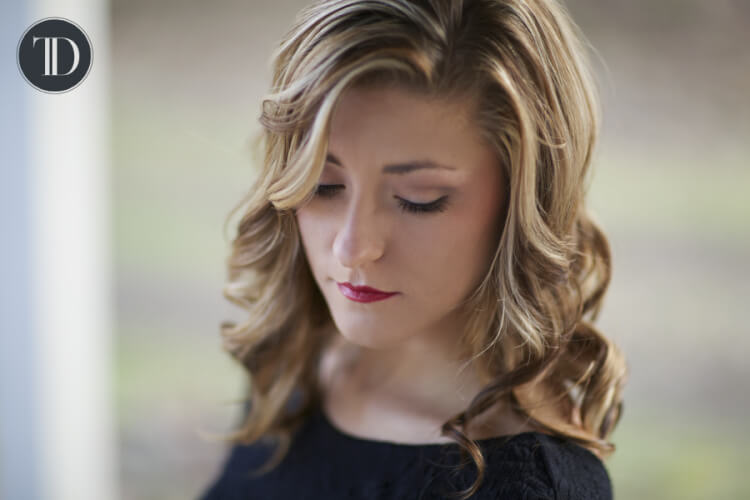 Want your legs to look long, lean and stay warm? Opaque black tights are super flattering and feminine and will help keep you from freezing.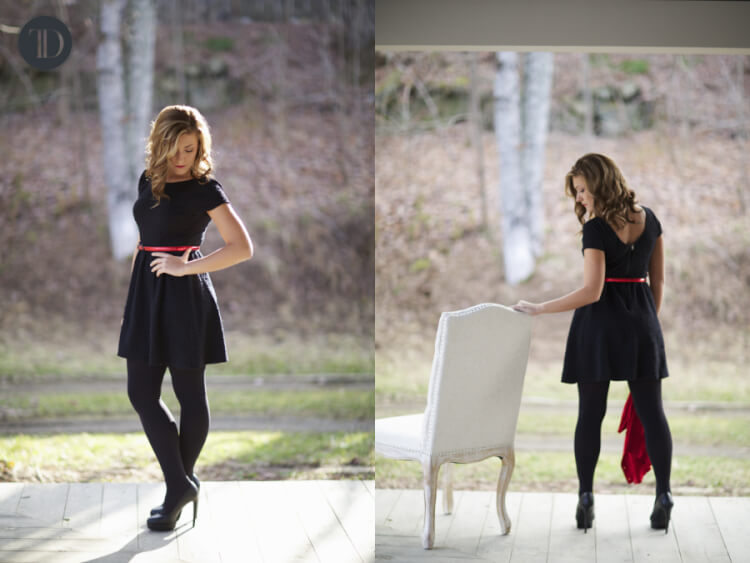 AVOIDING THE CHRISTMAS LOOK ALL TOGETHER
If you're trying to avoid the holiday look all together, say you're engaged, Christmas is over… or if you're just a plain old scrooge. Here is another great option for you. The sweater has a rich tone that will help distract from the drab tones of winter, yet doesn't scream Santa Claus red.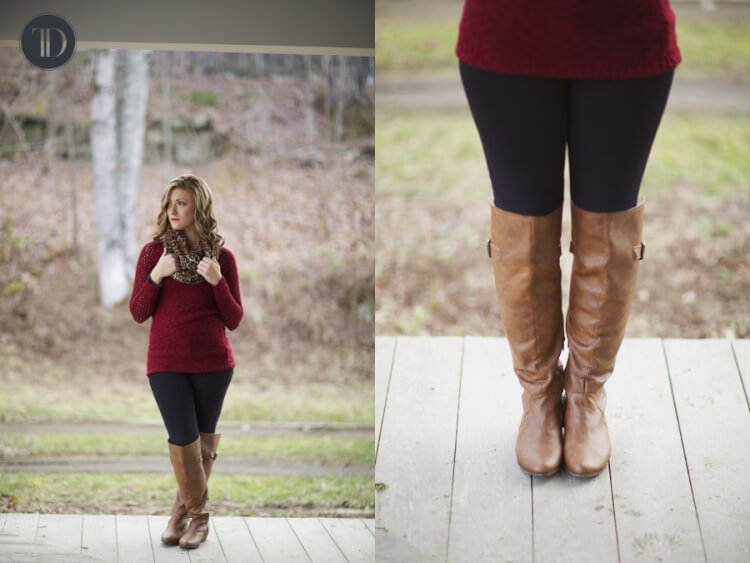 Although the boots are brown and the jeggings are black, the leopard scarf helps you break the rules and ties things together. The print in the scarf also adds some fun and will keep the winter chill of your neck in cold temperatures!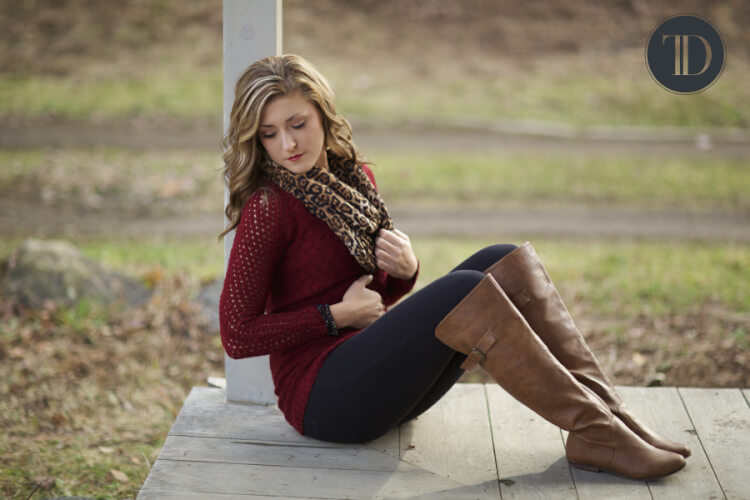 JUST BE COMFY
From past experiences I've found that the more comfortable in your attire you are, the more relaxed you will look in photos.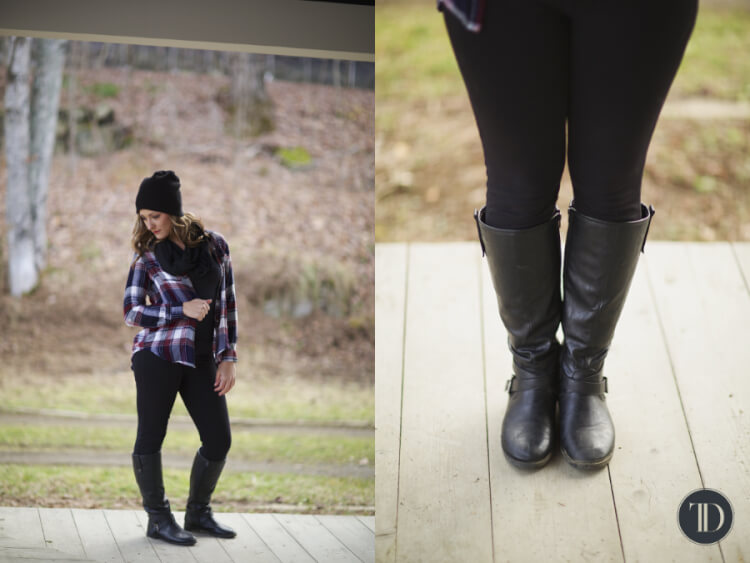 This outfit is not only warm, but it is one that won't require constant adjusting. It's flattering on everyone, yet it's trendy and adorable. Flannels give you that rustic vibe that everyone wants and the beanie not only keeps your head warm but it keeps your hair from blowing all over the place.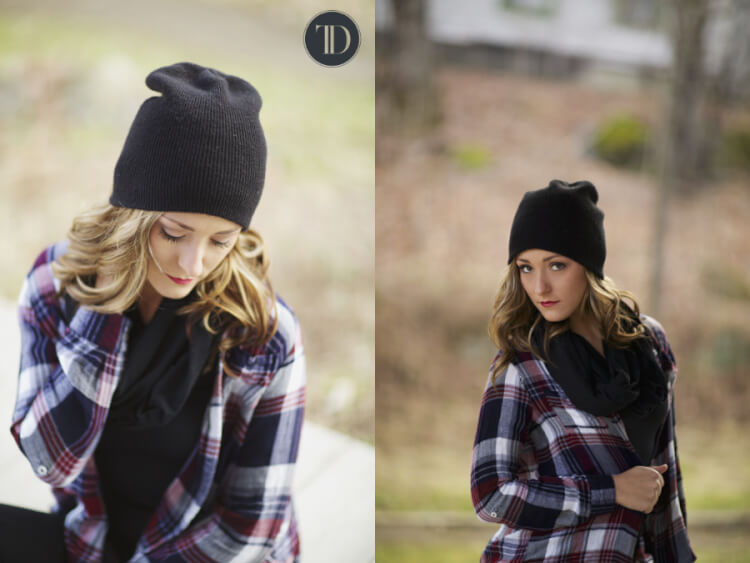 If you feel uncomfortable in your outfit, it will show in photographs. So just wear what makes you happy, so you can focus less on what you look like and more on the loved ones you're sharing the memories with.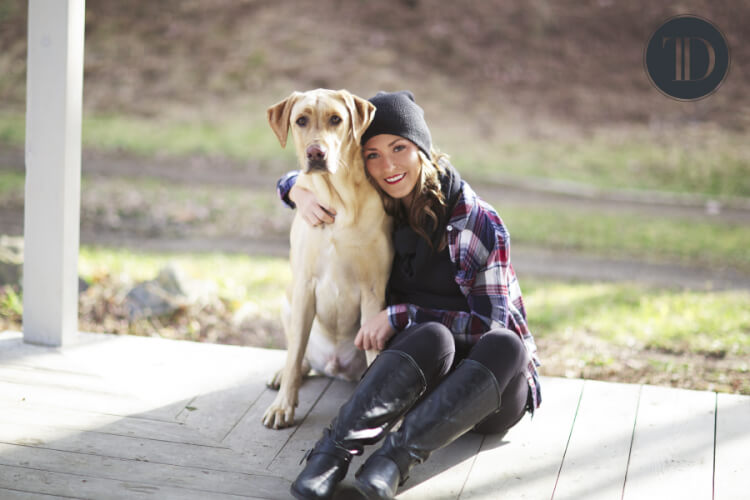 Want to check out more of Taylor's gorgeous photos? Visit t.Dow Photography and follow her on Facebook and Pinterest!