This post contains affiliates links, should you use one, I make a small commission that helps support this blog.
Follow these step-by-step processes on How to Start a Blog on WordPress or Blogger and start writing your own story!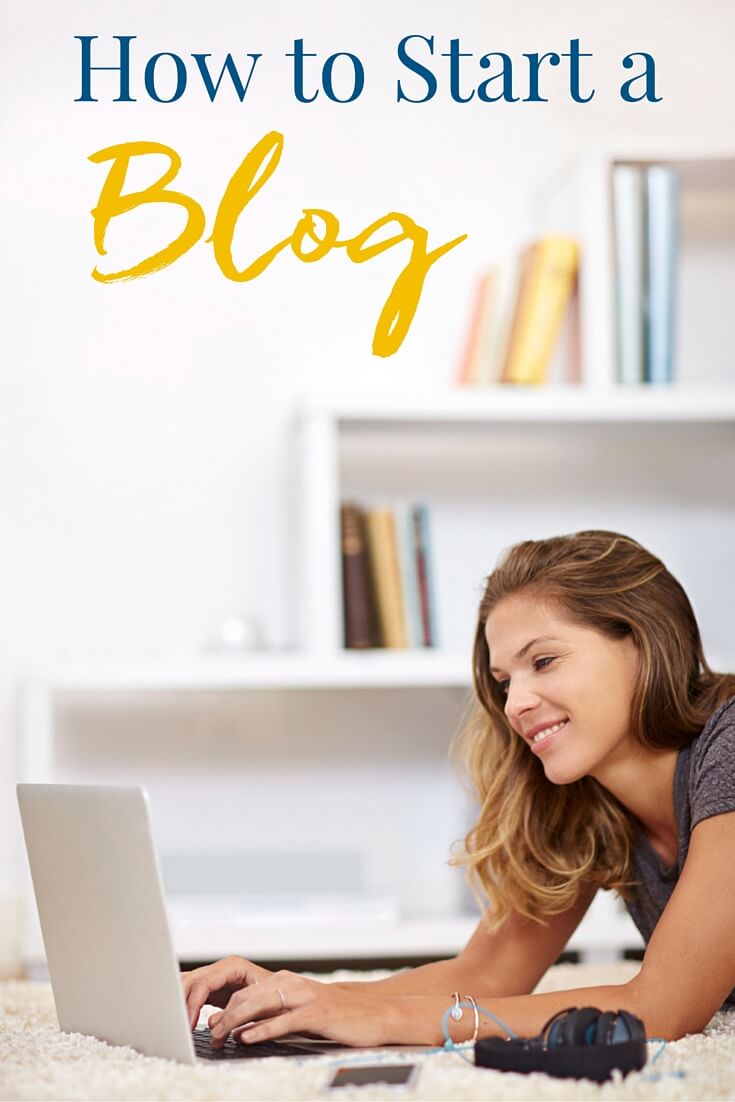 Remember back in October when I wrote the post Is Blogging Right for You? and I said it was the start of a weekly series? Yeah, well, this is the second installment in that series, just three months late. You see, when blogging is a business, sometimes your schedule gets a little out of your control when it comes to client deadlines and the holidays. It's a little like Q4 in retail… or at least, what Q4 in retail was ten years ago since everyone shops online now. All the more reason to start an online business, right?
If I were you, I'd make sure to read through the first post in the series before taking action on this one. You see, there are a lot of different ways and reasons to blog, and it's important to know what yours are before setting one up. Personally, I started my blog as a hobby before I realized I could make money from it, and, therefore, started with Blogger, which is free. However, looking back, I wish I had invested the small amount of money to start with a self-hosted WordPress site. It would have saved some headaches and probably could have lead to more opportunities early on.
Also, a lot has changed in the three years since I started this site. I enjoyed my time on Blogger; it's a very simple and user-friendly platform, but I quickly found myself outgrowing it. Plus, when you're on Blogger, Google owns your blog. On WordPress, you own it; you just rent space to run it in. In my experience, WordPress is a much more powerful platform with a lot more options for customization. Blogger blogs can be really customized, but more than likely you'd need to know a fair share of coding or be willing to cough up some money for customization. WordPress uses themes, plugins, and widgets to allow you to easily customize your blog with very little coding knowledge.
Today I'm going to walk you through how to set up a blog on both WordPress and Blogger so you can get to writing content, and in the coming months, I'll be covering everything from social media, photography, building relationships, and so much more!
---
 How to Start a Blog on WordPress
Set up Web Hosting: You'll need to purchase web hosting to begin setting up your blog. Think of it as rent for your online space. In my opinion, the best and most affordable hosting for start-up blogs is through Bluehost*. Packages start at just $3.49/month… if only our mortgages we that cheap, right? I was with Bluehost for 2 1/2 years before I had to make the jump to a larger server that could handle larger traffic. Here are a few reasons I liked them:
They were reasonably priced.
The customer service representatives are available online and by phone 24/7.
The customer service was always helpful.
Hardly any downtime and it never lasted long when it happened.
Free domain upon setup.
Now let's go through the step-by-step process of starting a blog.
1. Click this link* or the image below to get started.
2. Click the green "Get Started Now" button.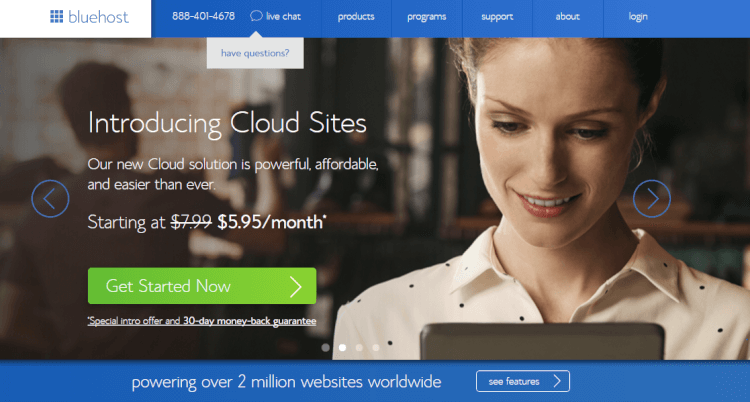 3. Select your plan. Most of you are probably fine to go with the Basic Plan, and you can always upgrade later on and pay the difference.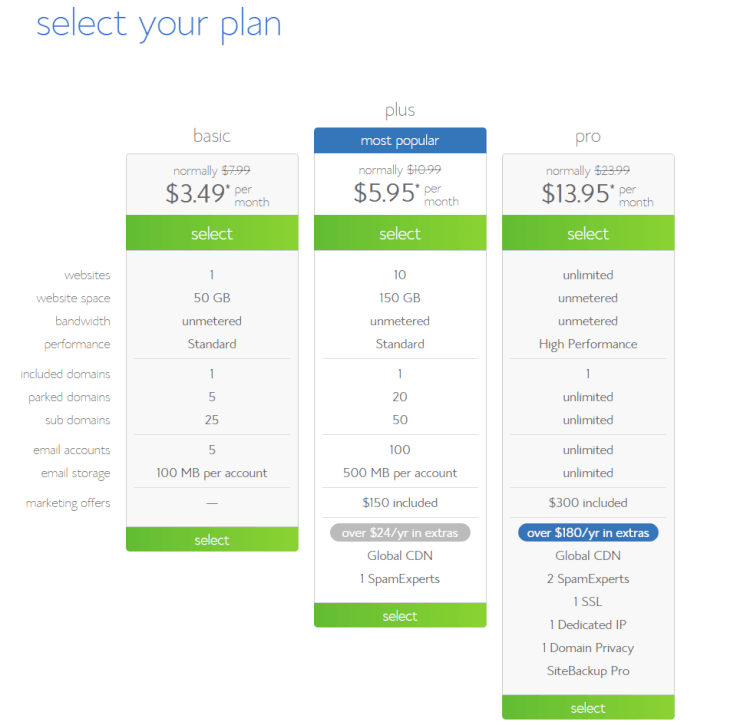 4. Claim your domain. You should have already decided on what you want the name of your blog to be, and now it's time to get a domain to go with it. My blogs name is Sugar & Soul and the domain is www.sugarandsoul.co. Domains can have several different endings such as .net, .co, .tv, .me, and so on, .com is the most common though.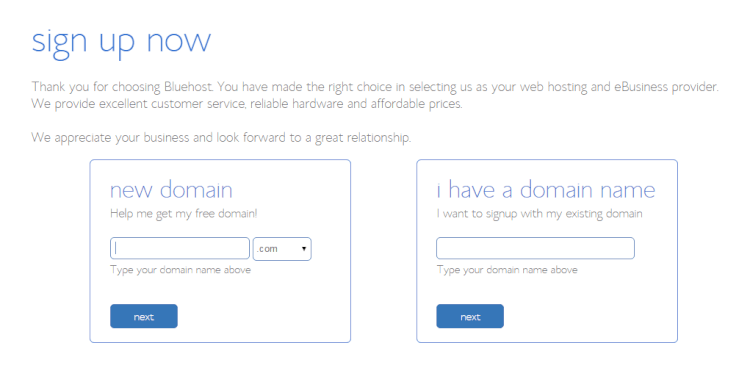 5. Sign up.
6. Select package extras and payment. I would choose them exactly as I've selected here. I'll be sharing a better (and free) security option in a future post, and there's a free SEO plugin you'll use instead. The plan option is entirely up to you, but they do start at 12 months. After this, you'll submit your payment information.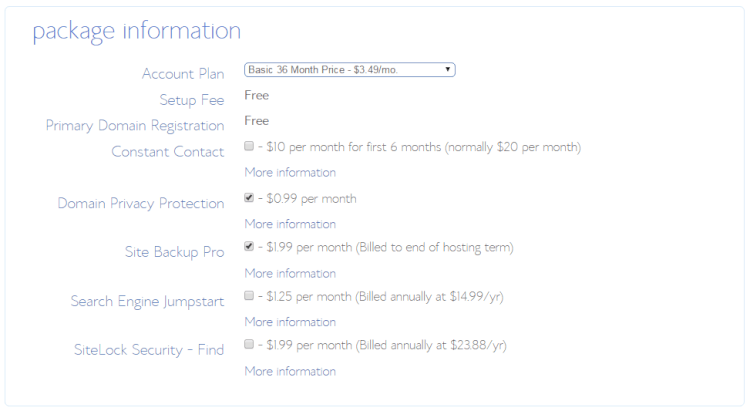 7. Hey, look! You own a blog! Time to set up a password… make it something good, there are lots of hackers out there!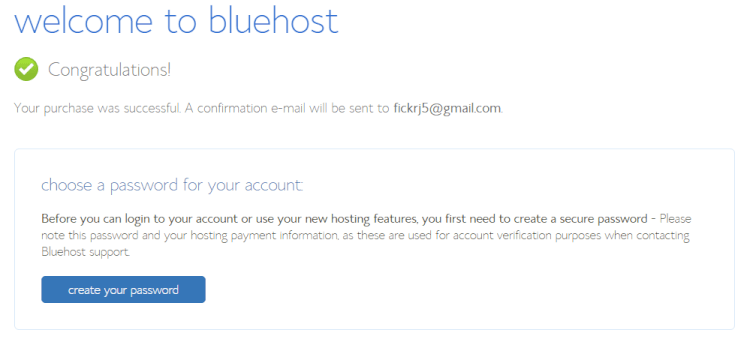 8. Set up your site. Click "Setup your Website".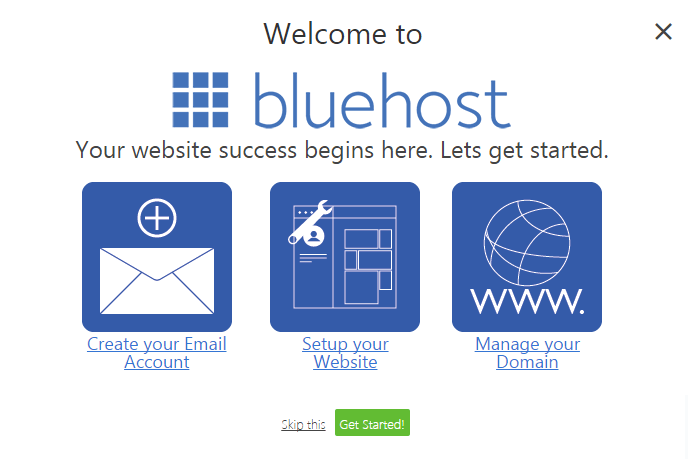 Click the "Website" tab on the toolbar, then click "Install Now"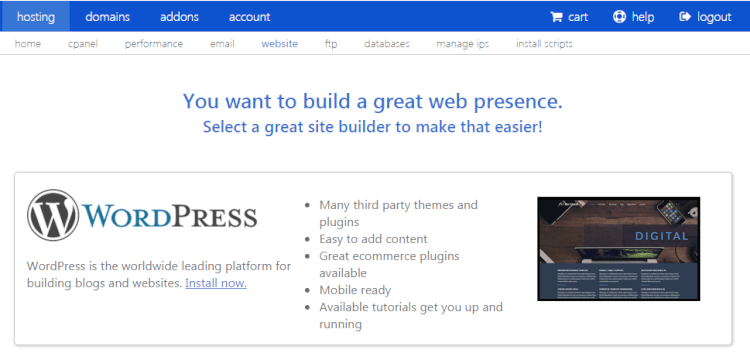 Click the Green install button.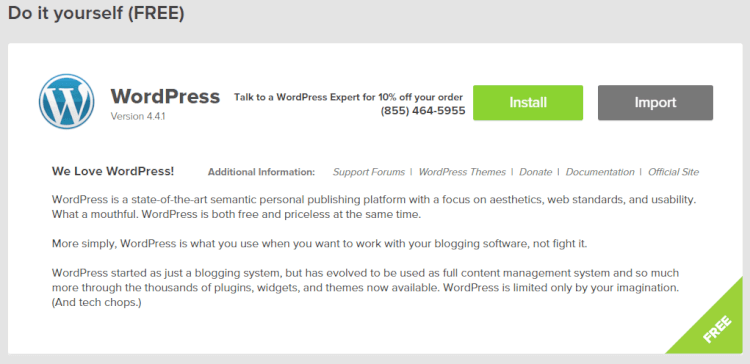 Select the domain you just registered from the drop down menu and click "Check Domain".

Fill out the advanced options with how you want your blog name to appear and set up your blog admin password and click "Install Now".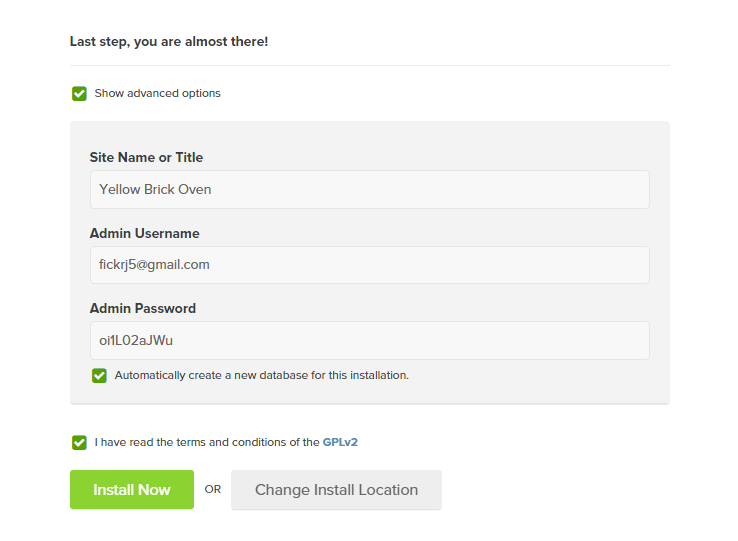 All installed! Click "No Thanks" at the bottom.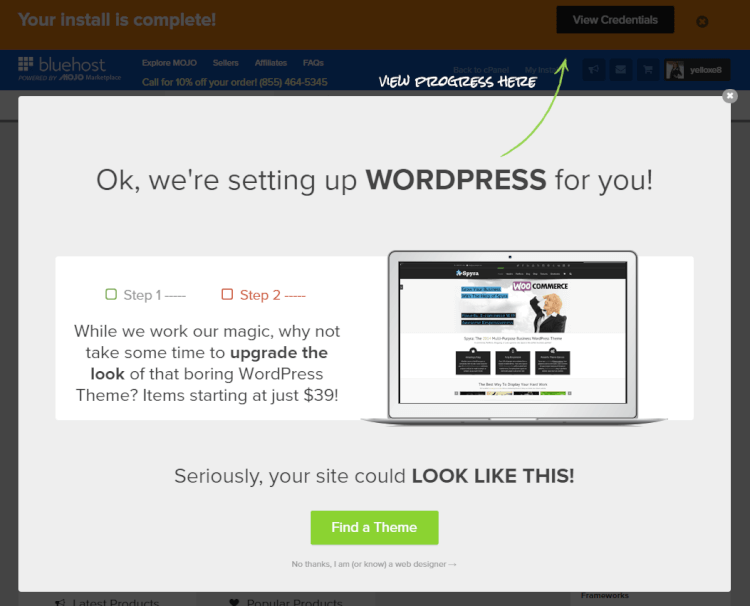 9. Go to www.yourdomain.com/wp-admin and log in with the email and password you set up in step 7.

Look, you've set up your blog, but we're not done yet!

10. Pick a Theme. Think of themes as the template or layout of your site. But not all themes are created equal. If you don't want to invest the money, there are free themes out there, but personally, I prefer Genesis* and it's many Child Theme options. You can purchase your Genesis theme here. You can purchase child themes in a lot of different places, but personally, I prefer StudioPress* or Restored 316 Designs, who developed my current theme. If you've purchased a theme, you'll install it: Appearance > Themes > Add New Theme > Upload Theme.  You can also browse through more free themes by: Appearance > Themes > Add New Theme, which is what I'll do in my example.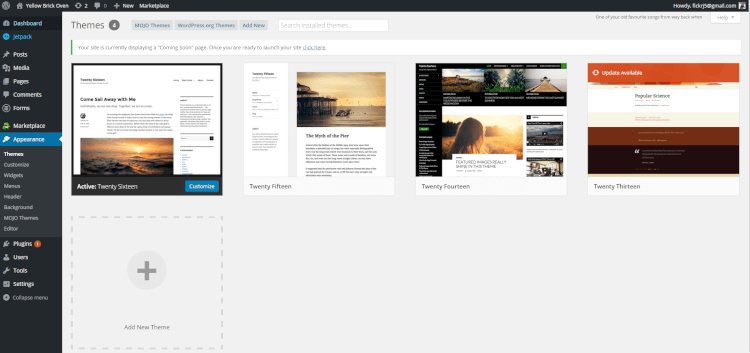 I searched through the "New Themes" and found one I liked and hit the preview button; this will allow you to get an idea of the theme in action, and you can usually see demo sites of high quality purchased themes as well. Then hit "Install".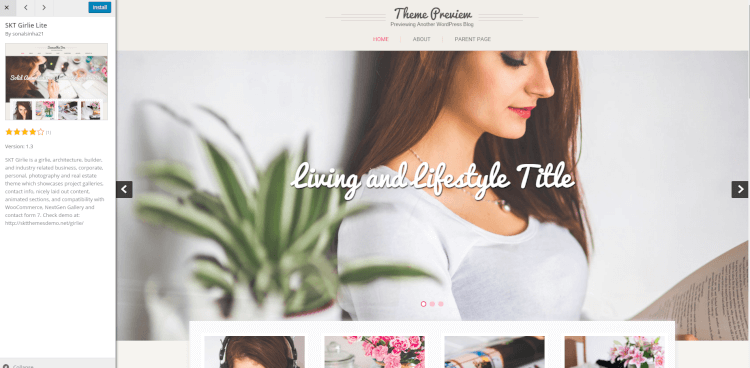 Click the "Activate" button.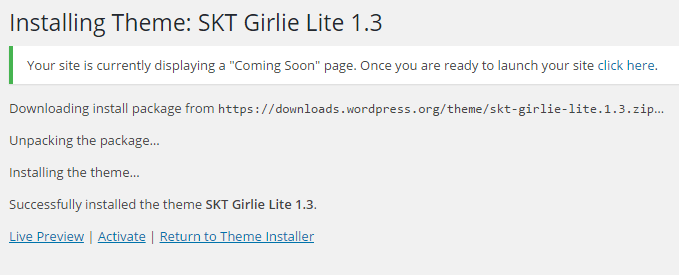 Click the blue "Customize" button and from there you can begin designing your blog.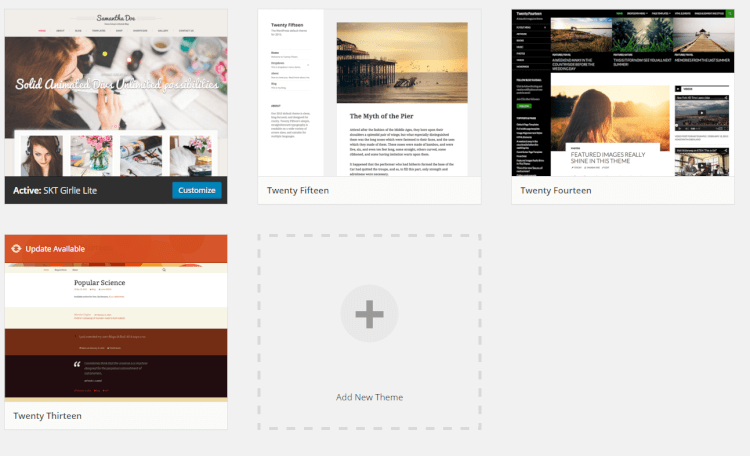 If you were going to have some professional design work done, chances are they would take care of all of this for you. I recommend Stephanie from How Sweet Designs.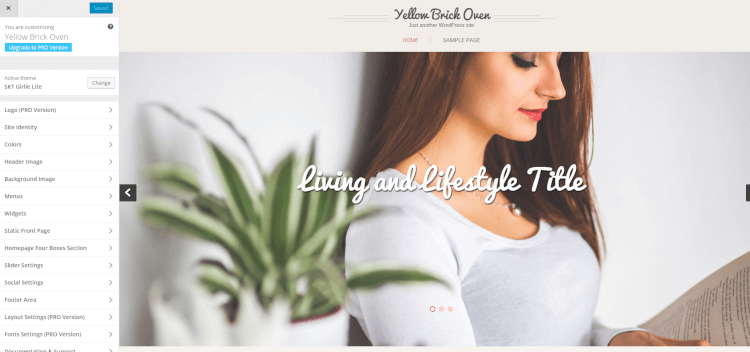 Your WordPress blog will read as "Coming Soon" until you launch, there will be a banner at the top of your dashboard to guide you through this.
11. Set up Google Analytics by following this guide.
---
 How to Start a Blog on Blogger
Alright, was WordPress a little overwhelming for you? I promise it's not that bad, just a little more effort and cost, but personally, I think it's worth it. But if you're looking to keep things cheap and just play around a bit in a more beginner-friendly platform, Blogger is the way to go! Blogger is a free blog platform run by Google, which means Google hosts and also owns your blog. Here's how to get started!
1. If you don't already have a Gmail/Google account, create one. Then go to your dropdown menu on the Google homepage and click the Blogger icon.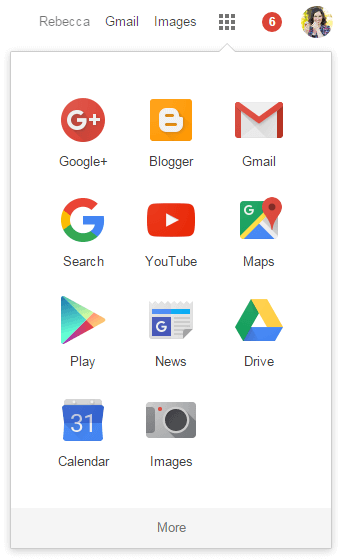 2. Click the "New Blog" button.

3. Select your blog name and URL, as well as your template, then click the "Create Blog!" button.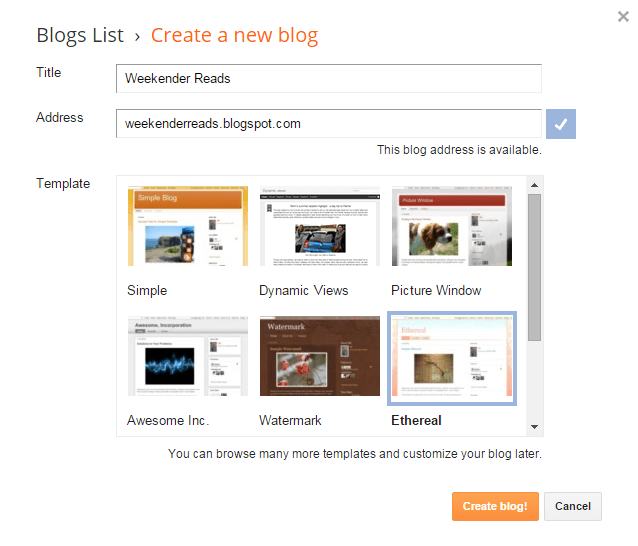 4. You will then have the option to get a custom domain which will be a $10.00 yearly fee. Otherwise, you will have .blogspot within your domain.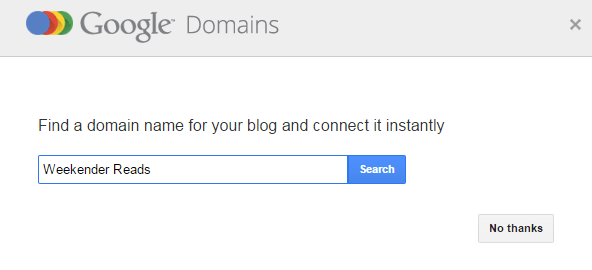 5. Meet your dashboard, you'll use the sidebar on the left to write posts, view posts, check stats, and a ton of other stuff.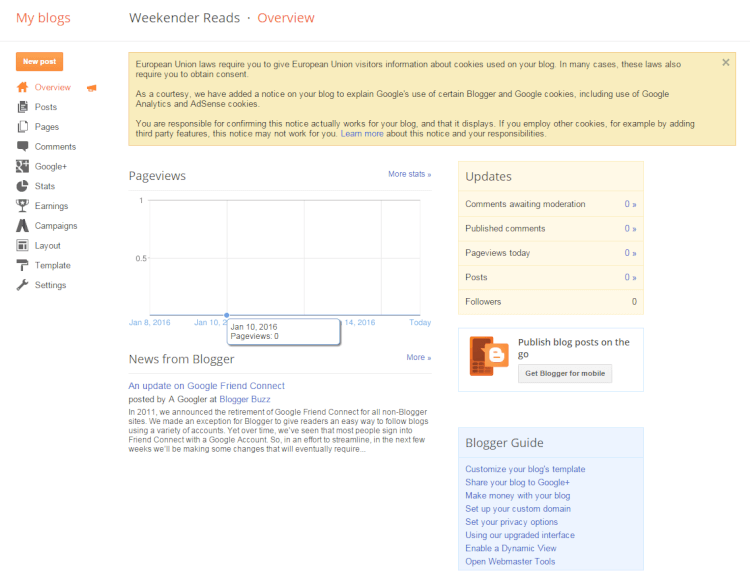 6. To set up and customize your blog, you'll use the layout tab.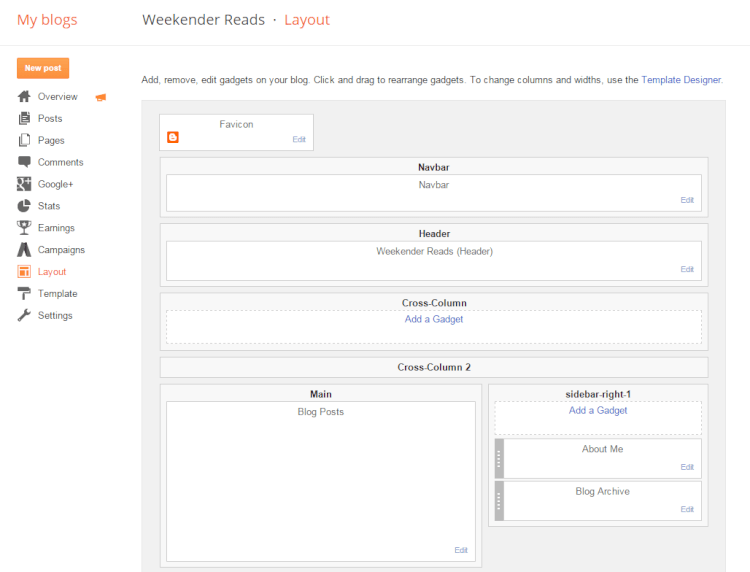 7. You can edit the different areas by clicking edit. For example, if you want to update your header but clicking the edit button and then a pop-up will appear and you can customize it by uploaded a logo that you either created or purchased. Then just hit save.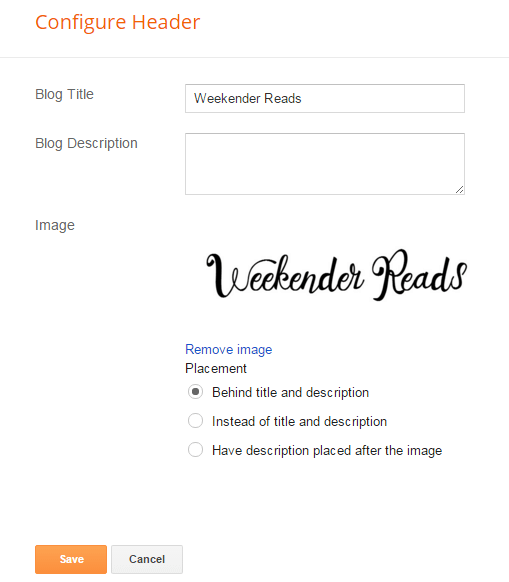 After you hit the preview button, it will show you what your blog looks like: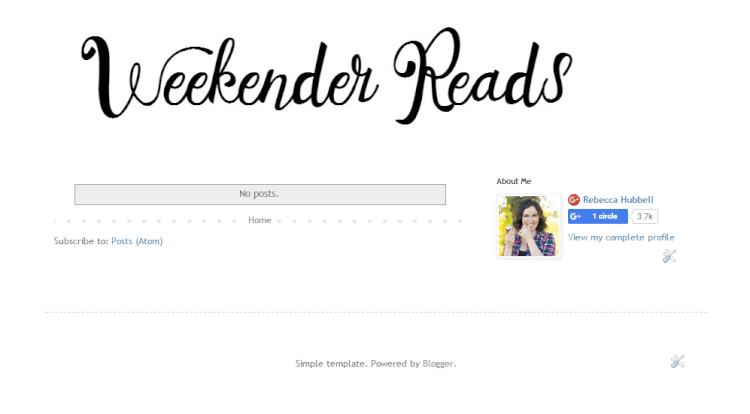 8. Set up your Google Analytics by following this guide.
---
If you don't want to pay for a professional blog design, check out Etsy where some shops offer fully premade designs and customized logos. You can also make your own on PicMonkey.com* or Canva.com. I hope you found these guides helpful and stay tuned for more way to develop a successful blog!