More than 25 delicious Iced Tea Recipes to keep you cool all summer long! 
For me, nothing screams summer quite like an icy cold iced tea. It's refreshing and smooth and perfect to cool off with on a summer afternoon. Tea has come a long way from where it once was, suddenly the addition of lemon and honey has become very, well… BORING and the tea itself has become a base for something much more magical.
Today, teas of all flavors and colors surround us just waiting to be steeped, chilled and enjoyed. But let's face it, it's the 21st century and we just don't know how to leave things be!  We like to make things BOLDER, Brighter, and of course… tastier with additions Momma would never have thought of! I've gathered up more than twenty-five of the most intriguing iced tea recipes on the web! Scroll down to check them all out and click each description to take you to the recipe!
This ain't your Momma's ice tea… this is yours! Enjoy it!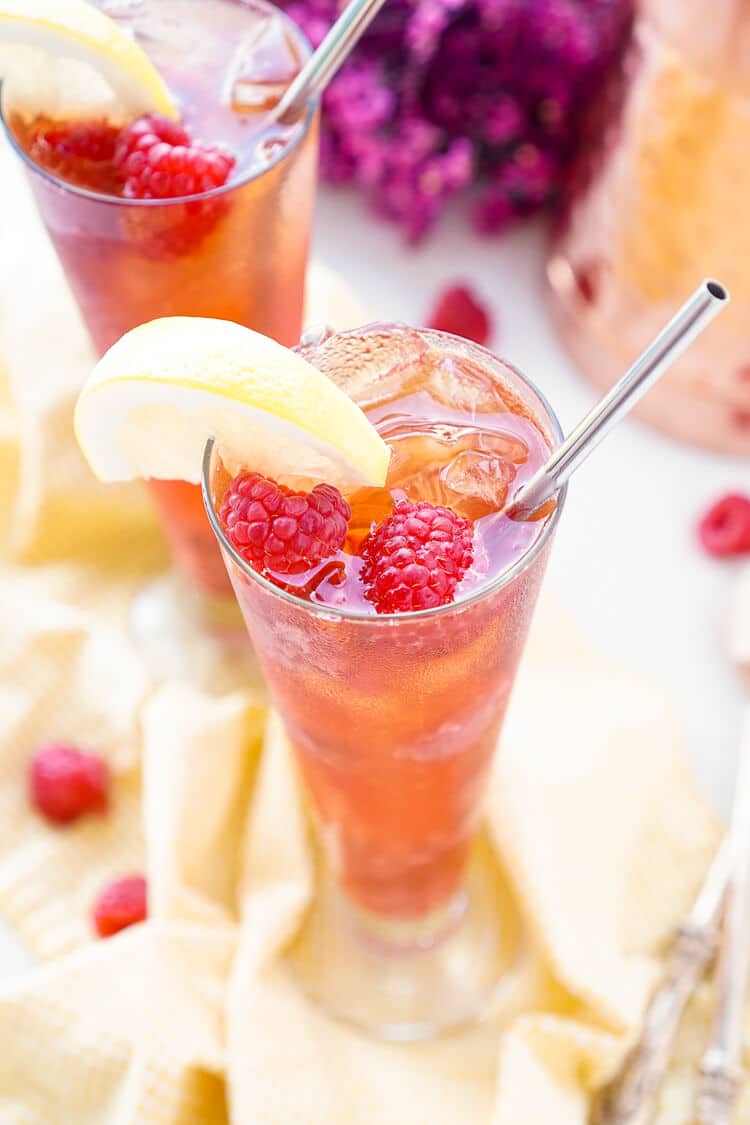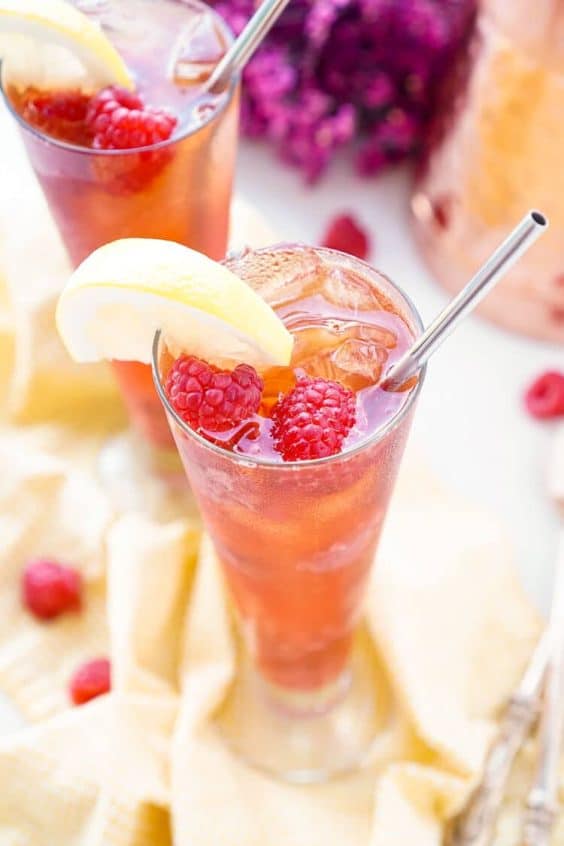 Raspberry Iced Tea from Sugar & Soul
Very Berry Iced Tea with Honey Mint Syrup from Creative Culinary
Tropical Fruit Punch Iced Tea from Bakers Royale
Perfect Southern Sweet Tea from Love Bakes Good Cakes
Iced Tea Sangria from Kirbie's Cravings
Hibiscus Strawberry Rhubarb Iced Tea from Gourmande in the Kitchen
Echinacea, Mint and Lime Iced Tea from Better with Cake
Raspberry Citrus Green Tea Cooler from Lemon Tree Dwelling
Chamomile Iced Tea with Apple and Passion Fruit from Drizzle & Dip
Rooibos Tea Peach Punch from Simply Delicious
Sparkling Raspberry Peach Ice Tea from Melanie Makes
Orange Blossom Iced Tea from Use Real Butter
Peach Iced Tea from Jelly Toast
Iced Green Plum Tea from Diane, A Broad
Sugar-Free Cherry Vanilla Iced Tea from Low-Carb, So Simple
Passion Fruit Iced Tea from Use Real Butter
Tangerine Raspberry Iced Tea from Good Life Eats 
Rhubarb Iced Tea from The Kitchn
Blueberry Green Iced Tea from Closet Cooking
Dairy-Free Thai Iced Tea from Against All Grain 
Peach Mint Bourbon Sweet Tea from Nutmeg Nanny
Hibiscus Iced Tea Sparkler from Diethood
The Perfect Lemon Iced Tea from Pizzazzerie
Sparkling Blueberry Ginger Iced Tea from Family Fresh Cooking
Watermelon Basil Lime Iced Tea from The Candid Appetite