I always have these 9 things in my Purse! They allow me to carry a small purse and still have everything I need.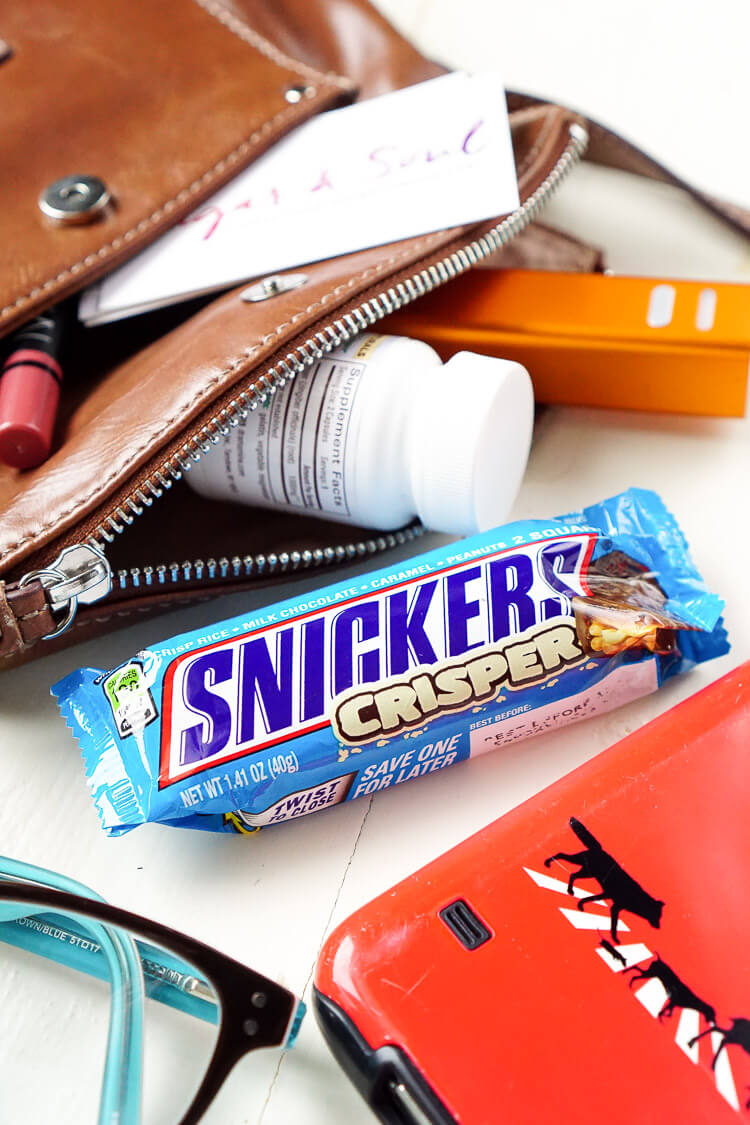 I've never really been one to carry around a huge purse. I have a small frame and usually after an hour or so of lugging a big bag around, my neck and shoulders ache. Sometimes I try getting away with just a wristlet, but I find it's not quite enough for the things I absolutely NEED to have with me. As much as we'd all probably love to have Hermione Granger's handbag with the undetectable extension charm, it's probably not going to happen anytime soon, so we're left with squeezing our essentials into a bag that doesn't kill our shoulders.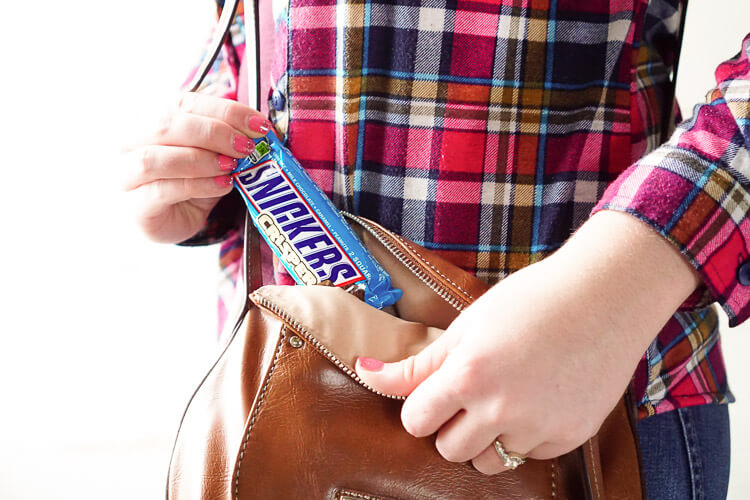 1. A Snack: We've all heard of the term "Hangry", well, I suffer from it big time. Since my mother and husband will tell you I'm an absolute joy to travel with when I haven't eaten, I now try to make sure I have something right at my fingertips. Recently, I discovered the new SNICKERS® Crisper bars. Normally, I'm not a huge fan of crispy candy bars, but SNICKERS® has developed an incredible balance of texture between the crisped rice and the nuts along with all the other classic components of a SNICKERS® that definitely satisfies my hunger! Plus, they come in packages of two bars that are less than 100 calories each, which means one for curing early onset hangriness and one for when I relapse!
2. My Phone: Really, though, does anyone leave home without it anymore? Whenever I forget it, which isn't often, I feel like I'm missing a limb! But since it's my connection to work and family when I'm out and about or travelling, I really hate to be without it!
3. Portable Charger: Since I use my phone A LOT when I'm out, I always want to be prepared in case my battery gets low. When you live here in Maine, the weather can change fast, especially in the winter and you don't want to be left stranded on the side of the road with no way to contact help.
4. Glasses: This goes for my driving glasses and my sunglasses and what will soon probably be regular glasses since I apparently can't see anything that isn't within 5 feet of my face. Gotta love getting older, right?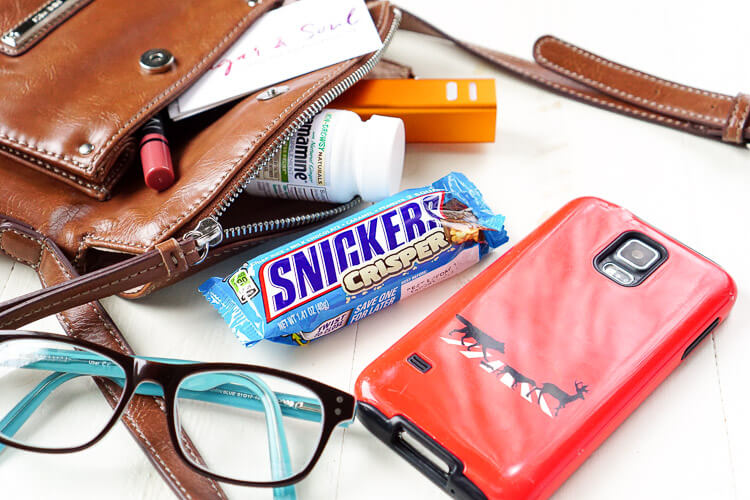 5. Lip Stuff: Yes, I said stuff. Depending on the day I can't have anything from lip balm to lipstick in there, but I never leave home without one of them!
6. Dramamine: If you're like me and short stops and corners don't always agree with you in the car, you should never leave home without this stuff!
7. Business Cards: You really never know who you might run into and it's always good to be prepared! I usually keep a few on hand since often times people will ask me what I'm making with all my 1/8 yard strips of fabric or why I'm only buying 1 fork and so on. It can be tough to explain exactly what I do for a living, and I find that handing people a card usually helps.
8. Wallet: By this I'm basically giving a nod to things like cash, cards, and my driver's license. The are obvious essentials, but it's amazing how easily it is to forget them if we take them out at home for an online purchase.
9. Keys: You're probably not leaving the driveway without them, but you also don't want to lock yourself out and not be able to go somewhere. If they're not in my hand or in the ignition, they're in my purse. Especially since I've locked myself out of the house twice in the last two months… whoops!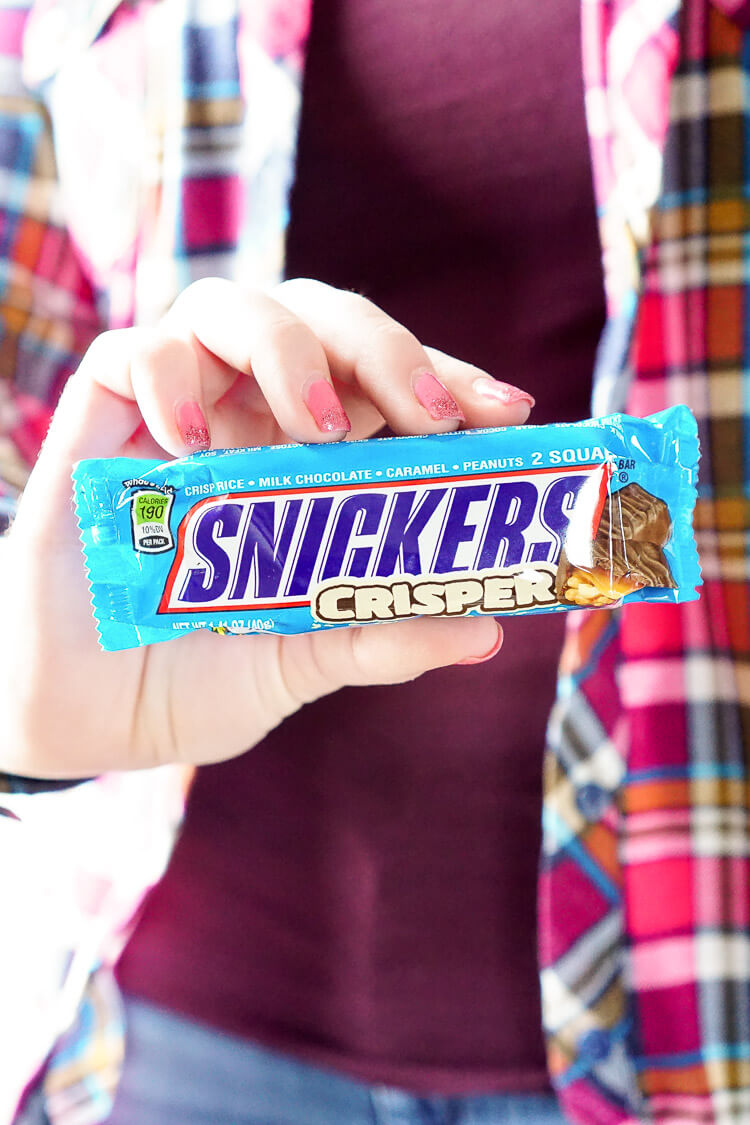 What do you always have in your purse? Have you tried the new SNICKERS® Crisper yet? Find new SNICKERS® Crisper at your local convenience, drug, grocery and value stores, mass retailers and vending machines. For more information on SNICKERS® or the new Crisper variety, fans can visit SNICKERS® on Facebook or Twitter.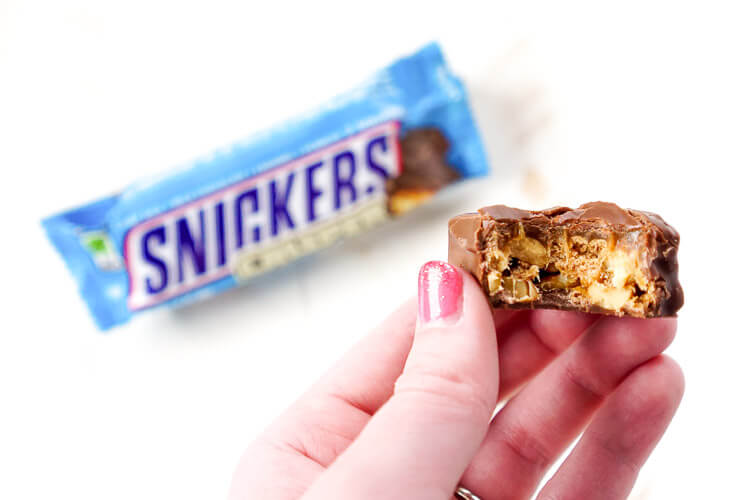 I was selected for this opportunity as a member of Clever Girls and the content and opinions expressed here are all my own.
I love to blend my traditional Maine roots and millennial imagination. I have a serious sweet tooth, an Audible addiction, and I'm always up for exploring new places!