These 10 Indie Films to Watch on Netflix this Summer will make you laugh, cry, and reevaluate life.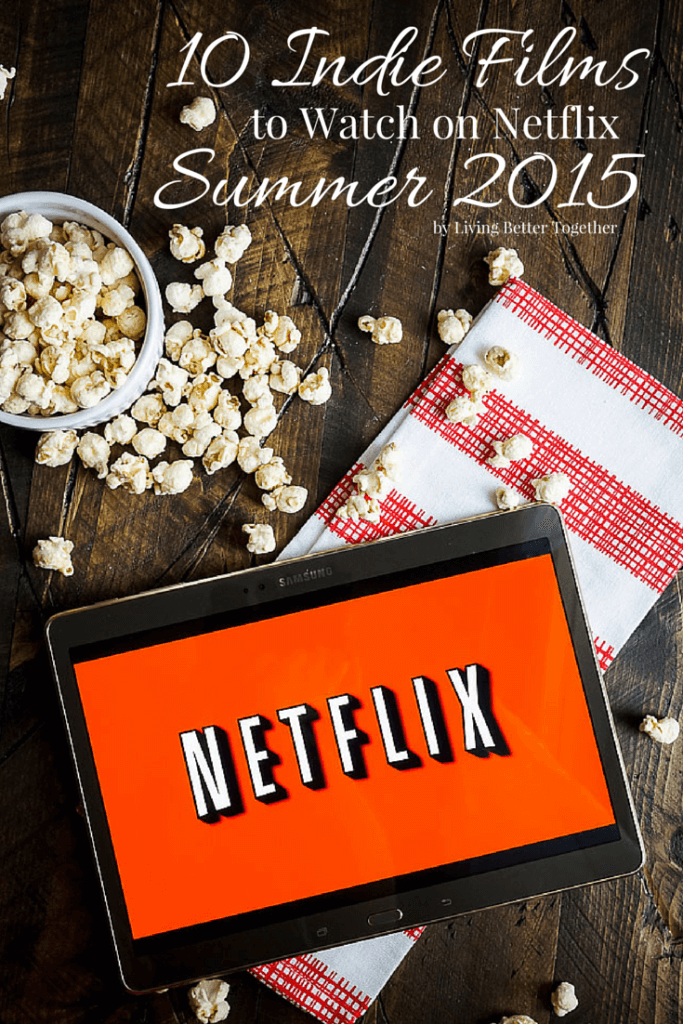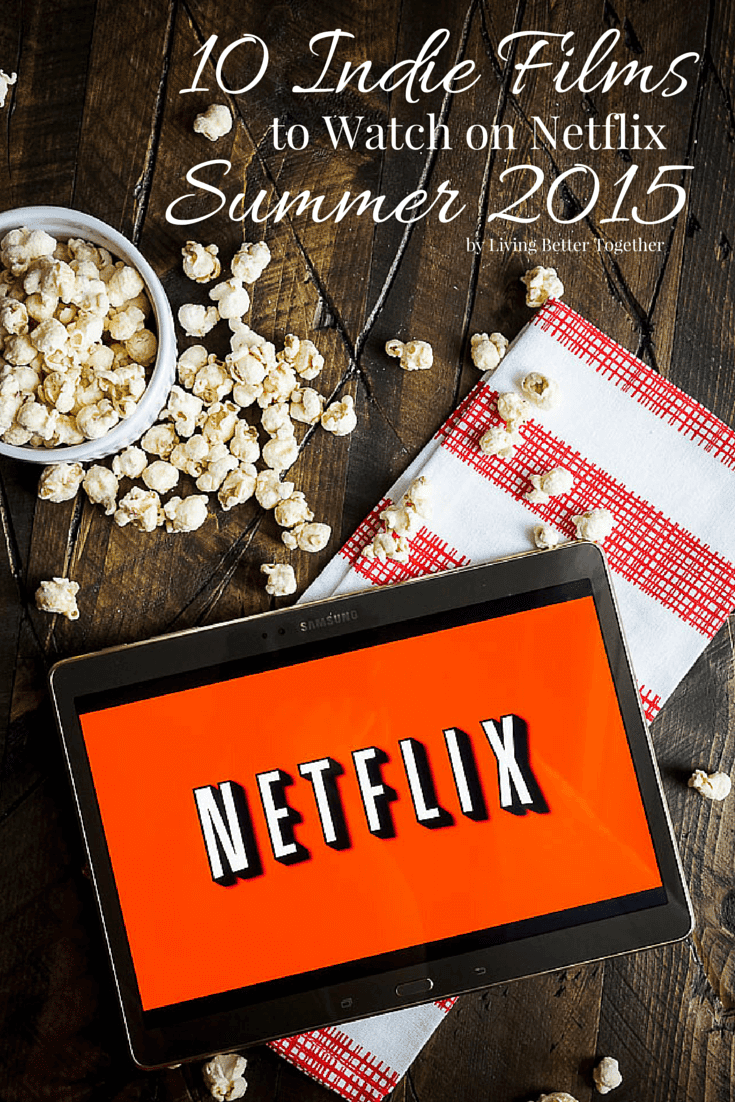 Summer is now in full swing, and other than Teen Wolf and Masterchef, most of our favorite shows are on break. And since I can't seem to get a movie back to the Red Box within 6 days, I need to just stop renting them and pump through my Netflix queue on my down time. I'll be sharing a new "What to Watch on Netflix" post each week for the next month or so. I'll have recommendations for him, her, family, and couples. Today we're kicking the series off with my 10 Indie picks to watch this summer!
For me, Indie films are so under appreciated, as they're the ones that produce that raw emotion and true to life context that big box office hits lack. Indie doesn't always mean no-name actors and poor quality filming. Stars like Jennifer Lawrence, Michael B. Jordan, Will Forte and Sofia Vergara bring to life the stories that tug on our heart strings and make us reevaluate our lives.

Chef – One of my favorite movies last year and it's finally on Netflix. This is what Matt puts on when there's nothing else to watch. It's funny, it's emotional, it's really really good! Chef Casper quits his job in a high end LA restaurant because he refuses to give up his creativity in the kitchen. Next thing he knows he's flying to Miami to buy a food truck and drive it back across the country with his son, best friend, and ex wife.
Serena – Jennifer Lawrence and Bradley Cooper are a powerhouse duo on screen. With over a year of anticipation for this film to reach theaters, it ended up going straight to video. The Pemberton's are newlyweds in the 1920s and build a timber empire in the North Carolina mountains. Basically, JLaw is the boss, Cooper's got a hidden past, and she goes a little crazy. I think it's still worth a watch even though reviews aren't great.
Fruitvale Station – A Sundance Film Festival winner and based on the true and tragic story of 22-year old Oscar Grant's final day before being gunned down in a Bay Area subway station. This film is moving, tragic, and hits all too close to home considering recent events.
Gimme Shelter – Vanessa Hudgens? Really? That's what I thought too, but this film has high ratings and a strong emotional story. Based on a true story, this film reveals the struggle of life on the streets for a pregnant teenage girl.
Nebraska – A Missouri man is convinced he's won a million dollars thanks to a promotional mailing, but he has to go to Nebraska to claim his prize. After repeated attempts to walk there, his son finally gives in a decides to drive him. Raw, black & white and emotional as hell. I cried, I laughed and I felt this film cling to my soul. I think it's because the story hit so close to home but this film really moved me. You might be skeptical, but I promise the cast won't disappoint and it will suck you in.

A Long Way Down – Based on the novel by Nick Hornby, 4 strangers plan to end their lives on new years eve by jumping from the same building in London. Together the form a pact to call off their plans of suicide for 6 weeks while they try to help each other find the good in life. I think this is a very hit or miss film and you'll either like it or you won't.
Laggies – I watched this movie on the plane home from Ireland and Scotland in May. I didn't have high expectations but I really ended up enjoying it. Megan's friends are checking off the milestones of life while she's feeling less than motivated about the whole adulthood thing. When her boyfriend proposes, she pretends to be at a work conference while she's really staying with her new 16 year old friend.
Stand by Me – Can this even be on the list? My guess is it was probably in every box office when it was released in 1986, three years before I was even born. With that said, this is one of my favorite movies of all time and if I were to categorize it, it would be indie. Based on the novella, The Body by Stephen King, four boys set out to find a dead body and get some lessons in life along the way. My only fault with this film was that they changed the location from Maine to Oregon. You've probably all already seen it, but if you haven't, you need to!
Silver Linings Playbook – My favorite film of 2013. I would like to thing that everyone has seen it, but I'm sure I'd be wrong. Just stop what you're doing and go watch it! Like right now, don't make me come over there! Pat has lost everything and after a stint in a mental healthcare facility, he's living back with his parents. Pat meets Tiffany who has a dark past of her own and they decide to help each other through. P.S. This is another Jennifer Lawrence and Bradley Cooper film, you're gonna laugh and you're going to try not to cry, and I promise you're going to love it!
Short Term 12 – The Rotten Tomatoes score of 99 (I didn't even think that was possible) doesn't lie. This film about a woman working with at-risk teenagers who have fallen through the cracks while dealing with her own issues is powerful and insightful.
You might also enjoy: