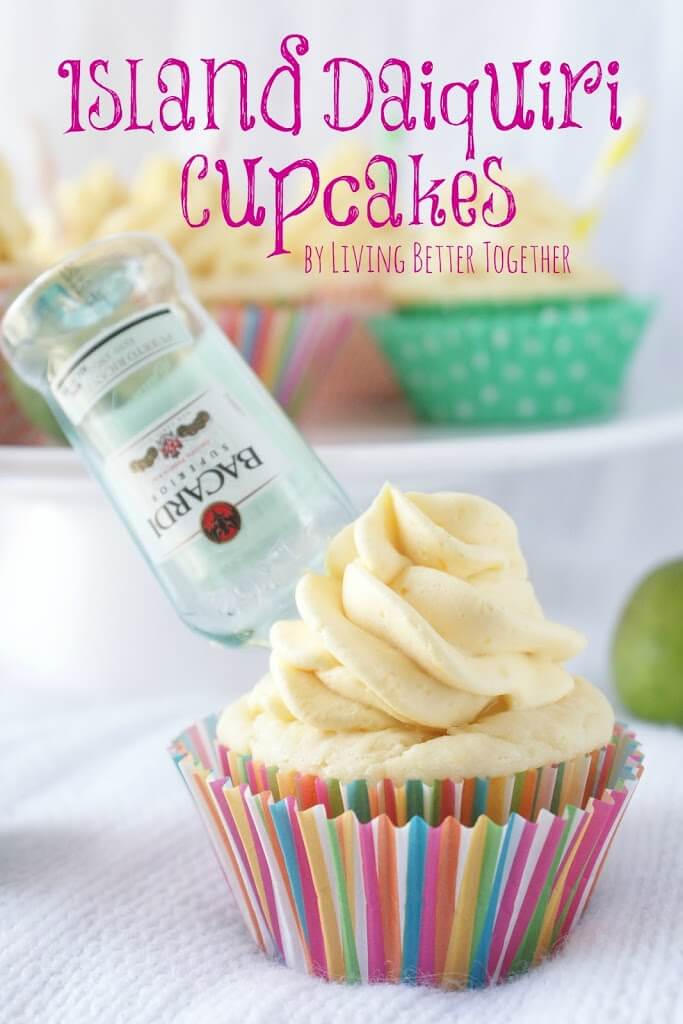 So I may have outdone myself with these cupcakes. They're a bit over the top and nontraditional, but they are oh so good! I wanted something that was going to take me away somewhere warm, a cupcake for the beach, even though they don't necessarily go hand in hand. Coconut and rum cupcakes filled with a silky key lime curd and topped with a creamy mango frosting seemed like a fabulous combination of flavors. So these Island Daiquiri Cupcakes were born!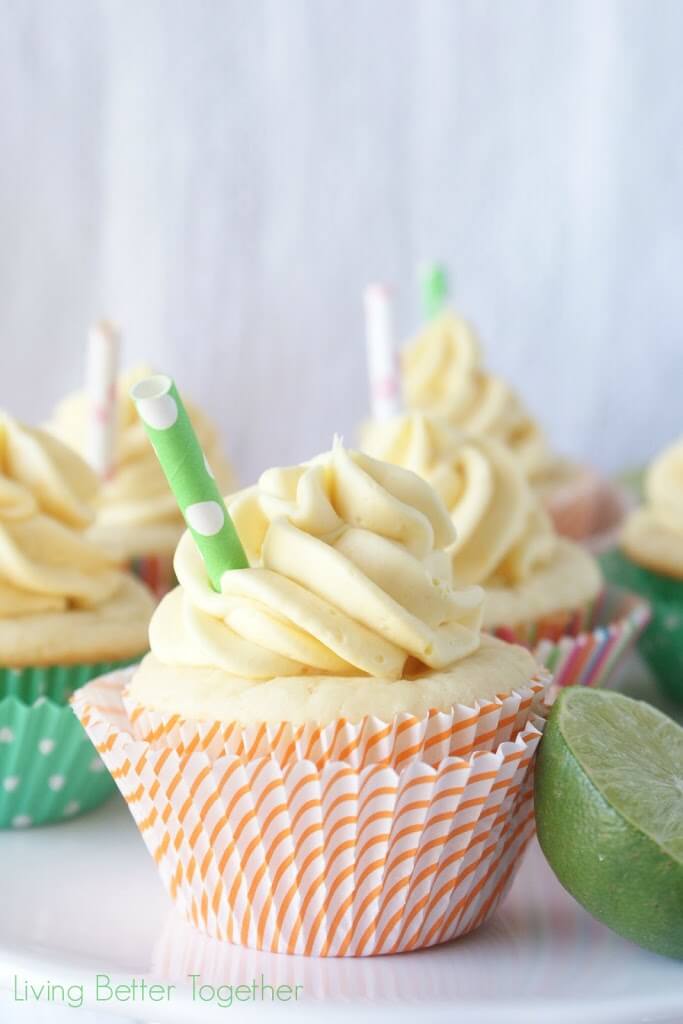 More than anything else these cupcakes are fun and inventive. You might get a few weird looks when you explain to people what they are, but you're going to get a lot of smiles once they take a bite. If you're not a big fan of chocolate or super sweet treats, this cupcake is perfect for you. It's mild flavors and light alcoholic punch are just the thing for summer celebrations; whether at the beach, by the pool or up in the northern lakes of Maine.
I sent these cupcakes with my mother to work and the reports were that I was converting people who never liked cupcakes ever into cupcake lovers. 
They were also referred to as orgasmic.
I'll take that as a cupcake win!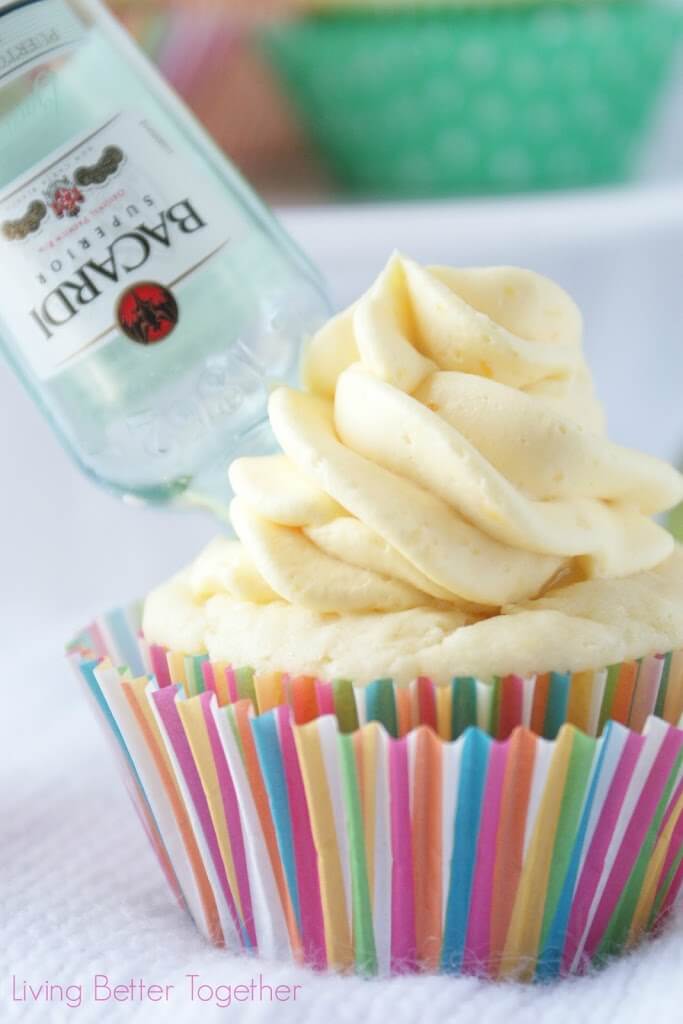 Makes 24 Cupcakes
1 Box Duncan Hines White Cake Mix

3.9 oz. Package Jell-O Coconut Cream Instant Pudding

4 Egg Whites

1 cup Sour Cream

3/4 cup Vegetable Oil

1/4 cup Milk or Coconut Milk

1/4 cup Rum

1 tbsp Vanilla Extract

1/4 tsp Sea Salt

1 tbsp Coconut Extract
Key Lime Curd Ingredients:
Recipe adapted from
Alaska From Scratch
4 tbsp Unsalted Butter

1/4 cup Key Lime Juice approx. 4-5 Key Limes

1 tbsp Key Lime Zest

3 Eggs

3/4 cup Sugar
Frosting Ingredients:
2 cups Heavy Cream

1/3 cup Instant Vanilla Pudding Powder

1 – 1.7 oz. Package of Freeze Dried Mangoes (I get mine at Trader Joe's but you can also buy them on Amazon)

1/2 cup Confectioners' Sugar
Preheat oven to 375 F.

Line cupcake pan.

Combine all ingredients in a stand mixer and beat until combined.

Fill cupcake liners 1/2 – 3/4 full.

Reduce heat to 325 F.

Bake for 18-22 minutes until toothpick comes clean.

Remove from oven and transfer cupcakes to cooling racks to finish cooling.

Once cupcakes have cooled, core them for the key lime curd.
Key Lime Curd Directions:
In a small pot, wisk together eggs and sugar until well blended.

Wisk in key lime juice and zest.

Turn heat on medium-low and stir fast and constantly until mixture is warmed through.

Add butter a tablespoon at a time until melted and curd becomes smooth.

Continue stirring constantly until curd thickens and looks almost creamy.

Curd is done once it coats the back of a spoon.

Strain curd through a cheese cloth or fine mesh sieve into a medium bowl to remove zest piece and any clumps. 

Tightly seal bowl with cover or cling wrap and place in the fridge until completely cooled.

Once cooled, spoon about a tbsp or a little less into the holes you cored out in the cupcakes. 
Frosting Directions:
Add freeze dried mangoes to a food processor and blend until you have a fine dust.

Combine all ingredients in a stand mixer or large bowl and whip until frosting is light and fluffy. 

Use a bag or decorator tool to pipe frosting on cooled cupcakes making sure to cover the key lime filling entirely.

Serve immediately

 for best taste.