Traveling to Iceland and looking for a place to stay while you're in Reykjavik, be sure to book a night (or several) at Kex Hostel!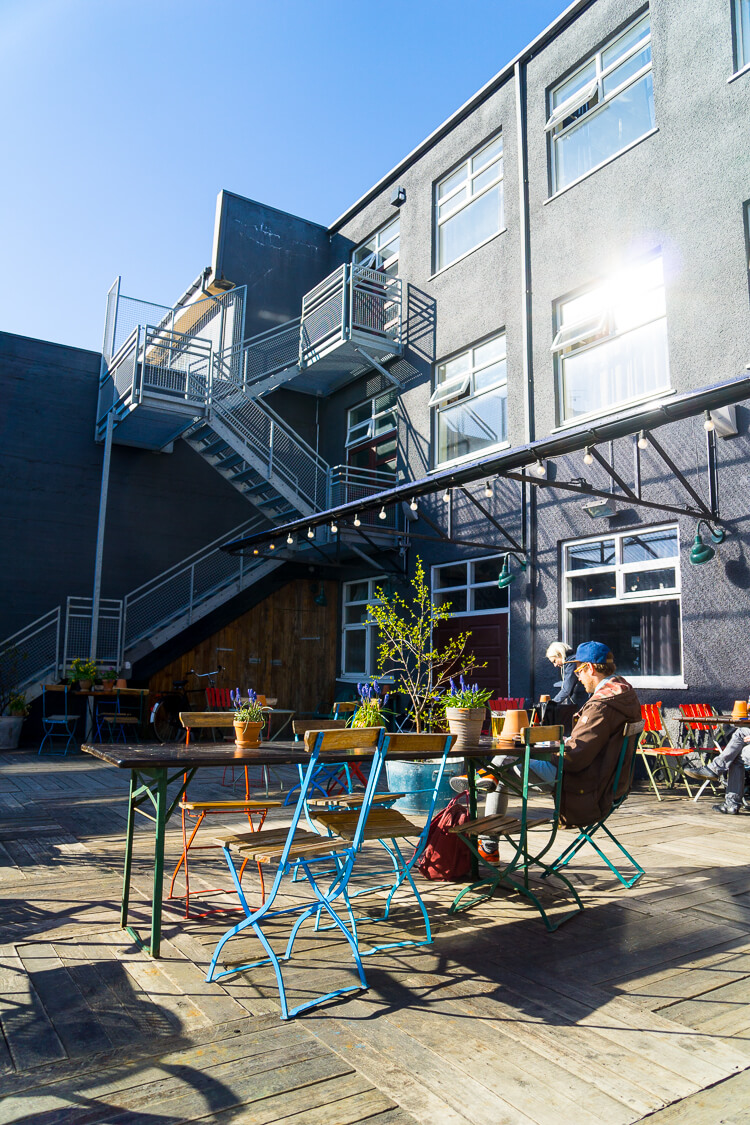 We've been home from Iceland for over a month now, and I'm still going through the ridiculous amount of photos I took and each and every beautiful moment we had while we were there. Iceland is truly a magnificent country, and airfare is so cheap out of Boston that I have to talk myself out of a trip there on a weekly basis. Seriously, guys, this country is addicting, I've spent 20 total days in it in the last year, and it's been nowhere near enough to see and do everything.
One of the things I was most looking forward to about this trip was spending a little more time in Reykjavik. We only had a few hours in the capital during our trip in October but decided to spend the night there this time around. I was really excited to the have a working opportunity with Kex Hostel to check out their place and share it with all of you! Kex is considered a luxury social hostel that offers food service, a bar, private room, bunks, and several kitchens. So whether you're traveling in a large group, as a family, or by yourself, there's a room here for everyone.
The Hostel
Kex is located across the street from the water just a few blocks from Downtown Reykjavik. Parking on the street is free between 18:00 and 9:00, there are parking meters during the day and a parking garage just a few blocks away. Behind two large wooden doors and up a set of stairs, the reception and lounge area of the coolest hostel you'll ever stay in awaits! Check-in was easy and they provide complimentary wifi as well as ear plugs at the front desk.
After putting our stuff in our rooms, I did a little exploring. This hostel is pretty big and has a lot of cool characteristics and areas. I loved the back patio area (which is heated) and there were so many comfortable lounge areas if you were looking to sit down and do some work, read a good book, or meet some new people. The place is quite lively and definitely has a fun hipster vibe to it.
Kex means biscuit and is symbolic in that the hostel is located in the old biscuit factory.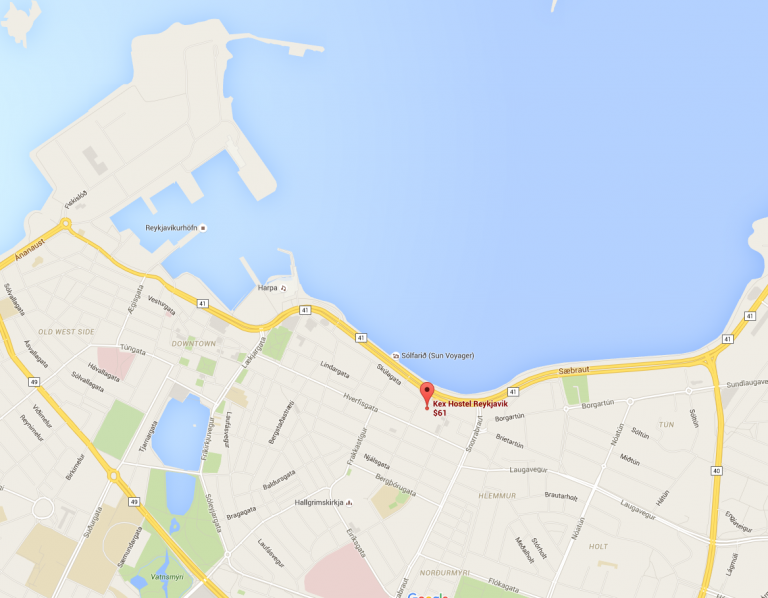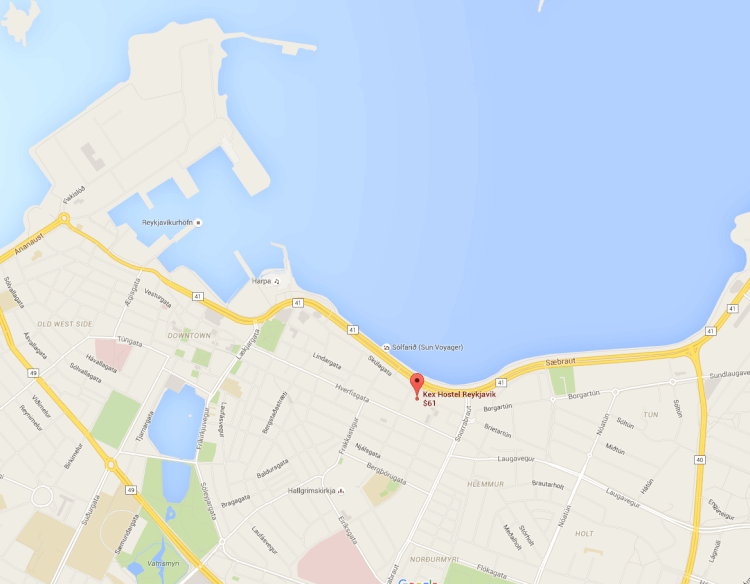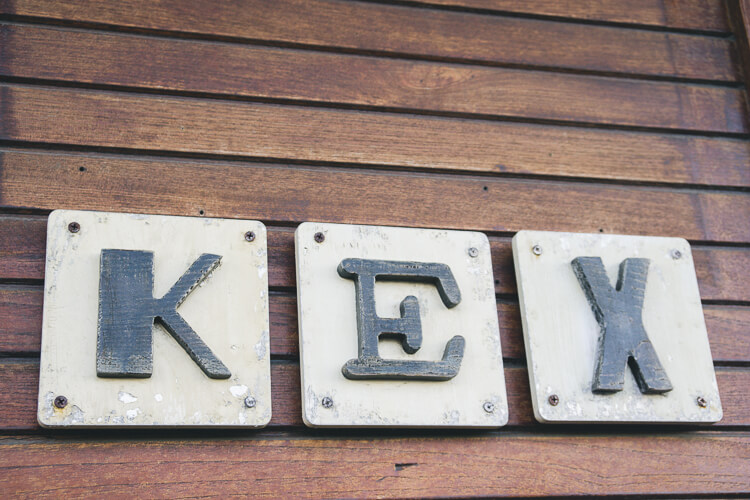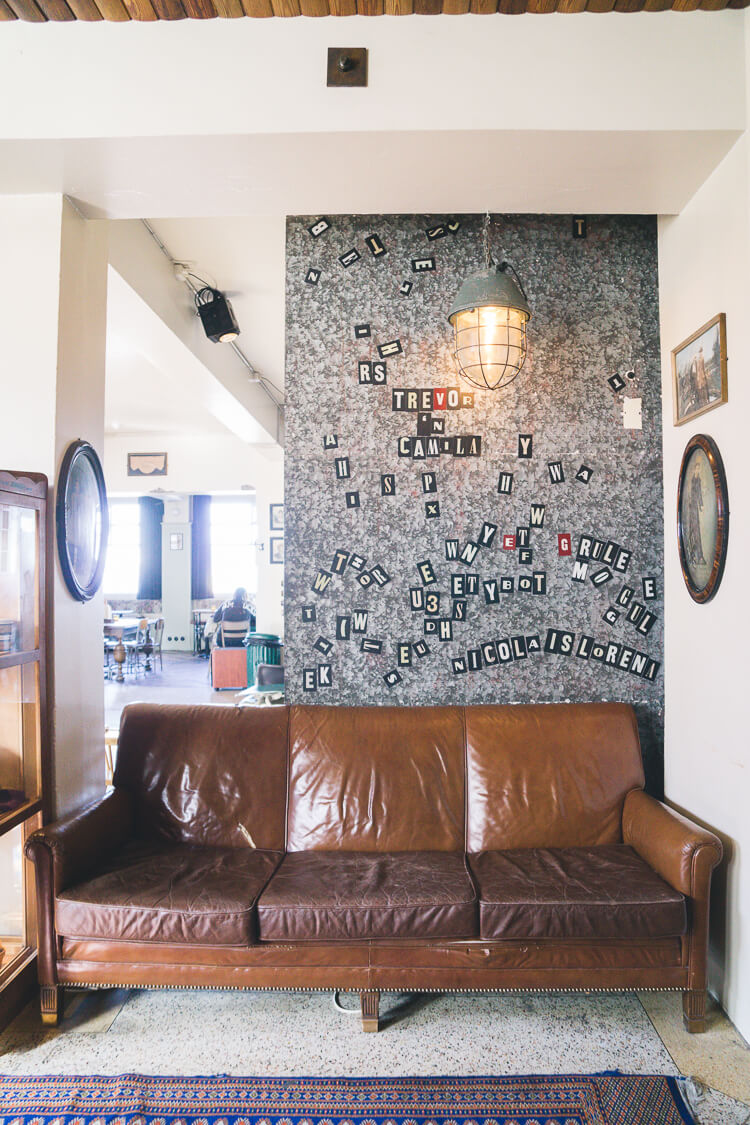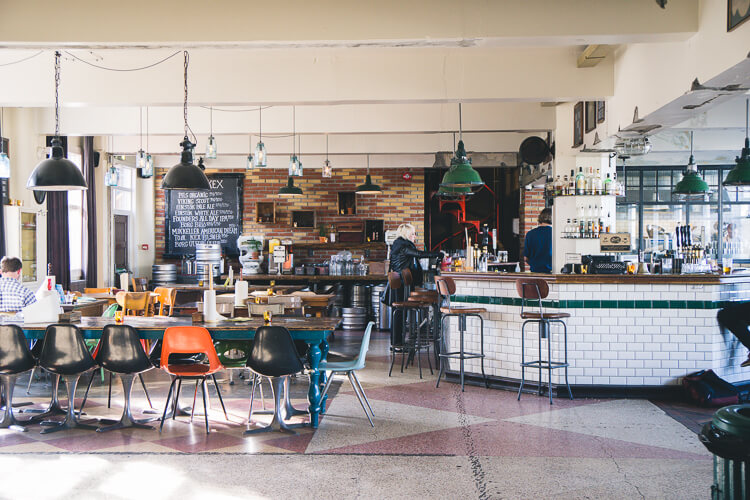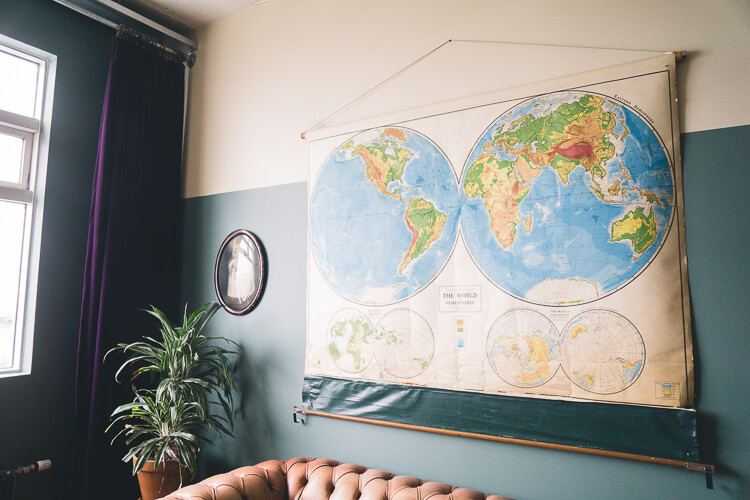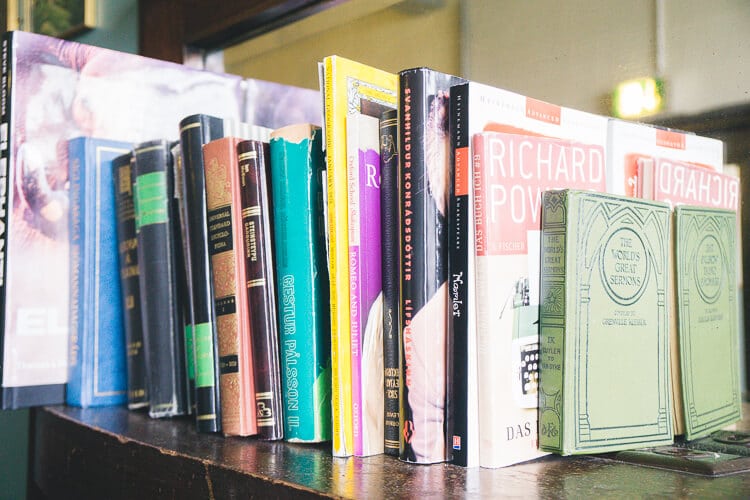 The Room
We got a private 4-person room for the night and it was quite cozy. Since we were there in May, the sun barely set and the thick, heavy curtains did a great job of blocking out the light. Almost too good of a job actually because we all fall back asleep after the alarm went off and woke up 2 hours later with just 20 minutes until check-out time… whoops. The beds were comfortable, we were right across the hallway from the bathrooms and showers, and our floors kitchen was just down the hall.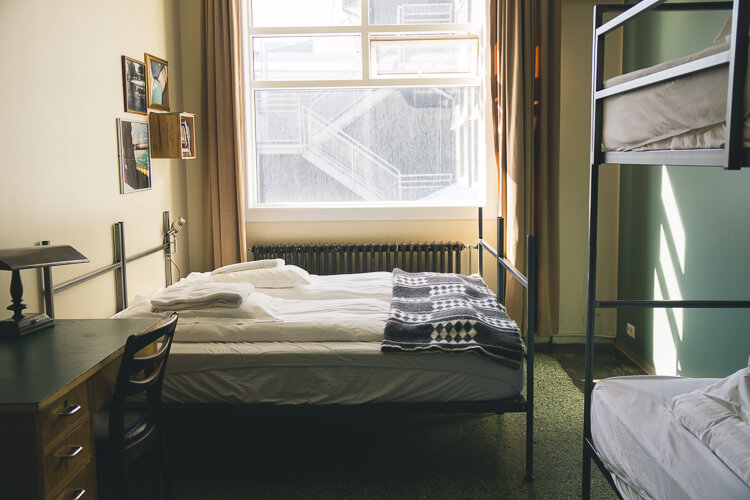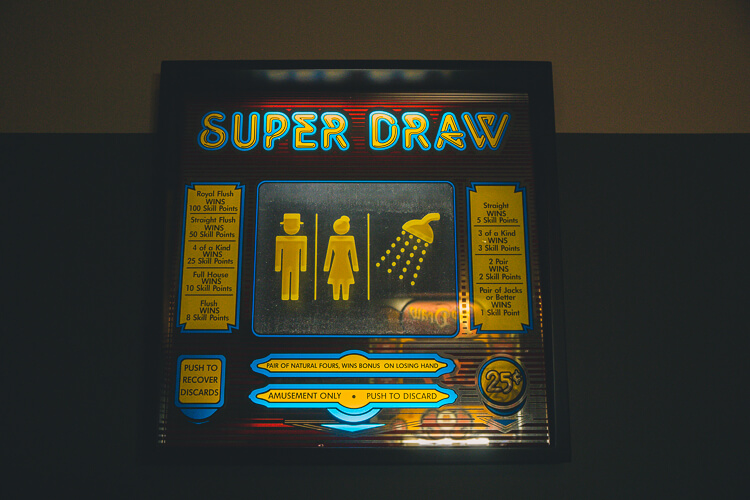 The Food
One of the things that makes Kex a luxury hostel is that they actually serve food and offer a full bar in their gastro pub, Sæmundur í Sparifötunum. This area is the heart of the hostel and the perfect place to hang out and grab a pint and a bite to eat. Each morning they serve up a fantastic Iceland breakfast buffet for about $16 USD per person, the bread is fantastic and I highly recommend eating your oatmeal with milk and some of their delicious jam on top.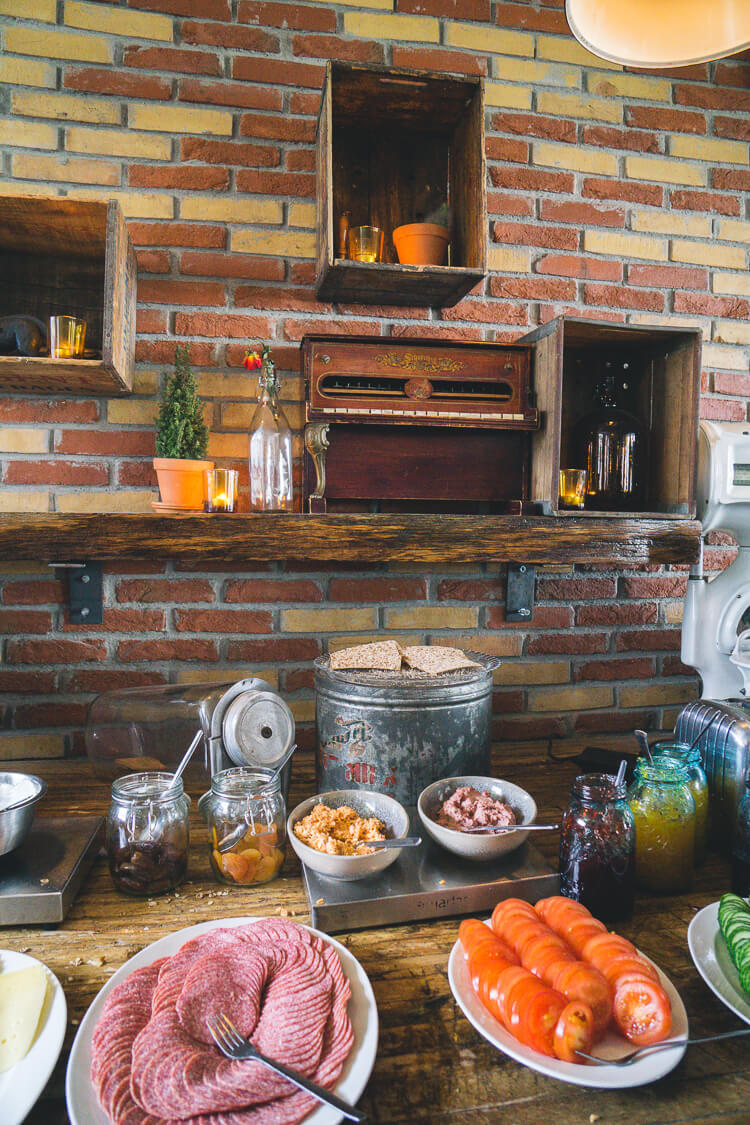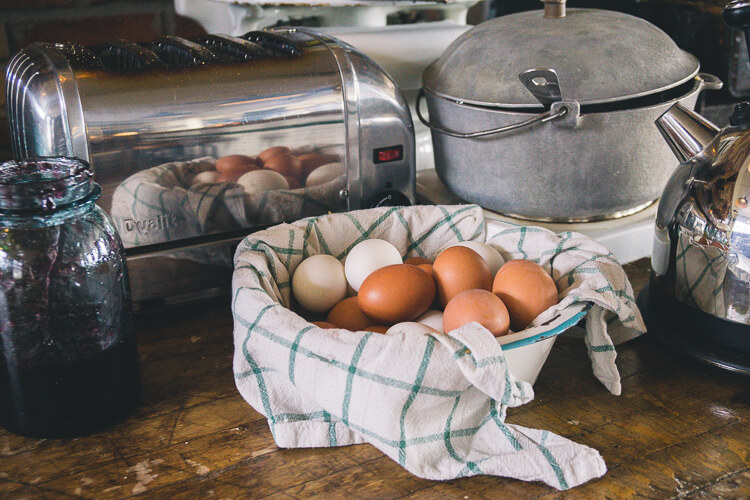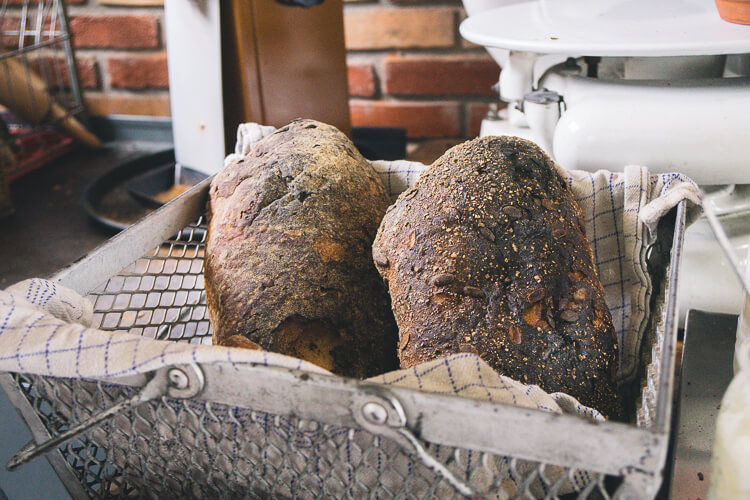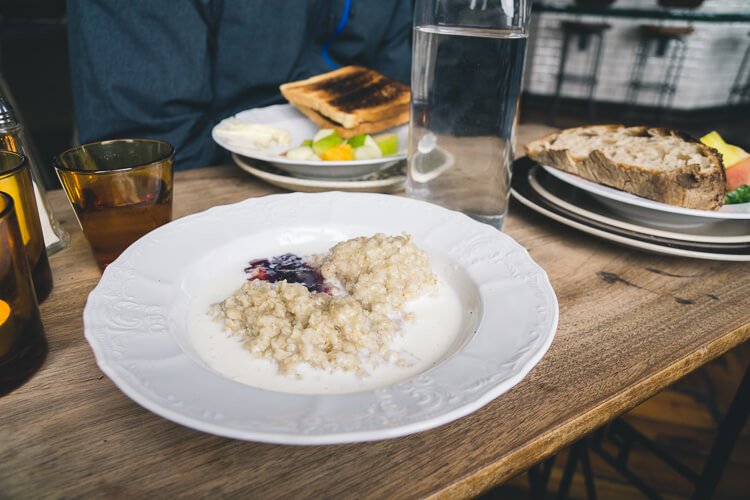 The Area
Remember how I said Kex hostel was just across the street from the water? Well, this is the view from the front door, ready to check in yet? The hostel is also pretty much across the street from the famous Sun Voyager sculpture and just a few blocks away from the Harpa concert hall, which I highly recommend exploring! Downtown Reykjavik is just a few blocks away and you must take a late night stroll to Bæjarins Beztu Pylsur for a famous Icelandic hot dog!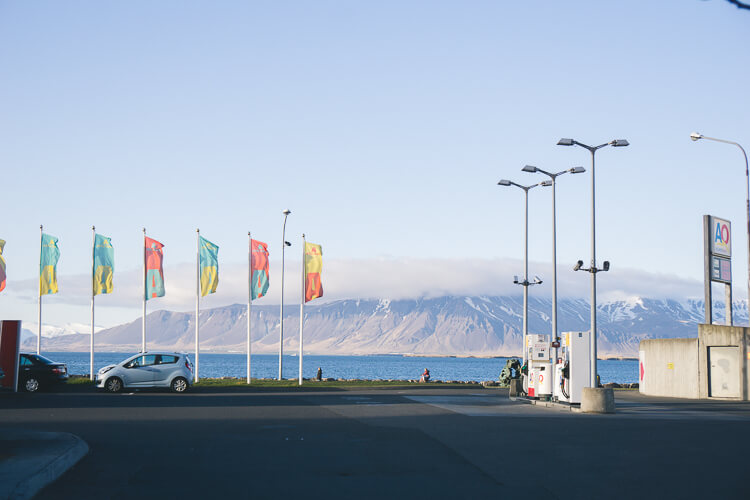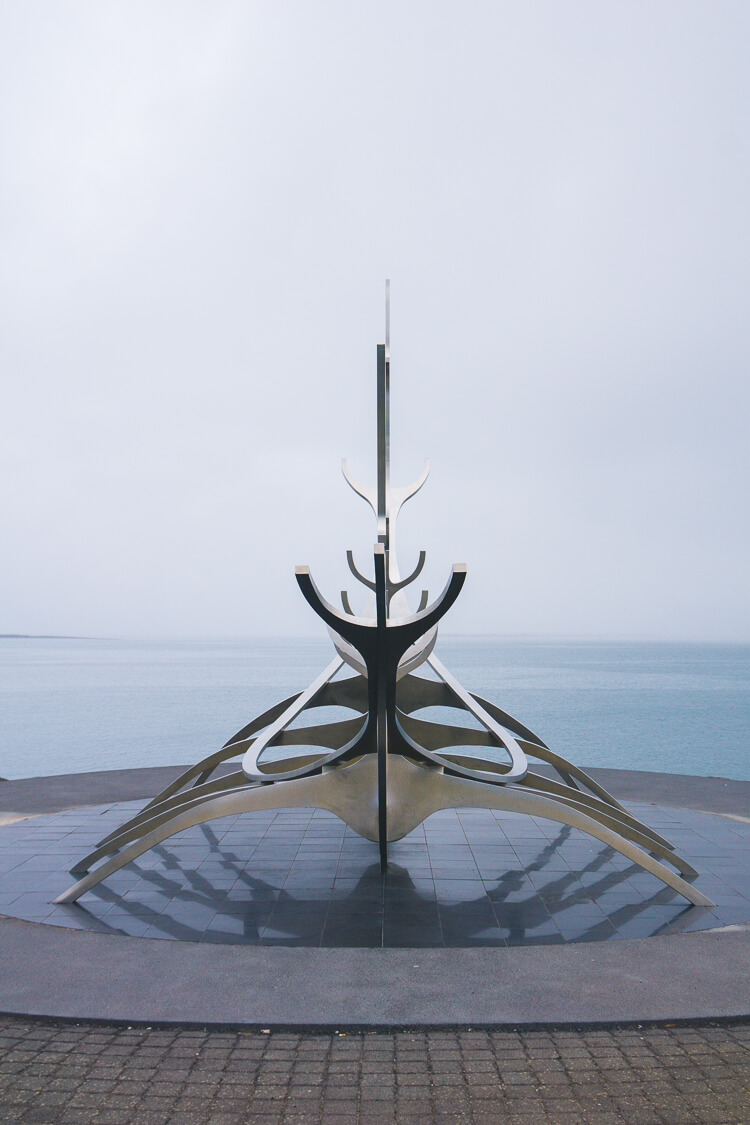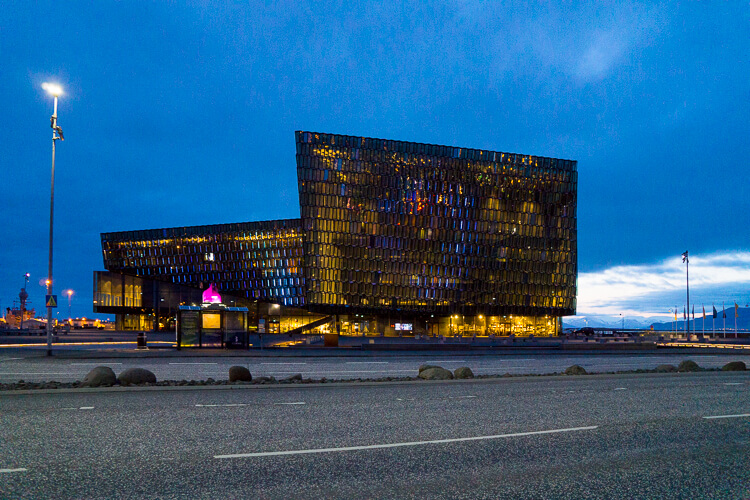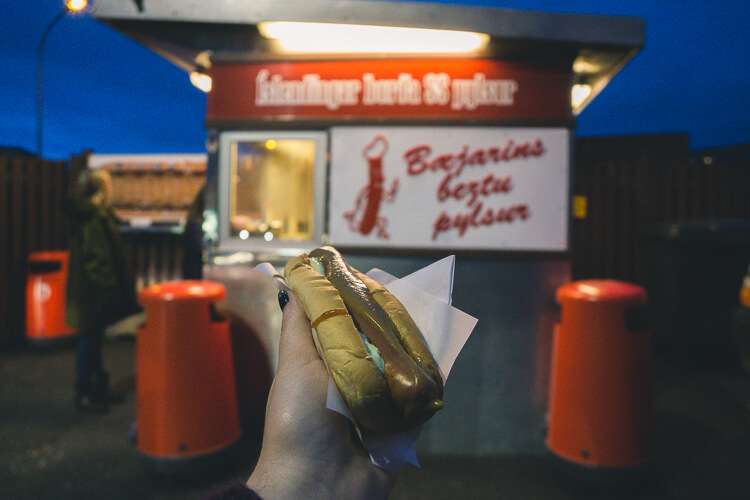 Final Thoughts
We loved staying at Kex hostel. It's got a fun and hip vibe to it, while also being a great place to rest your soul for the night. The food was good, the atmosphere was great, and the company was awesome! I highly recommend booking a stay here if you're visiting Iceland, even if it's just for a night! Thanks for hosting us, Kex, we had an awesome stay and can't wait to come back!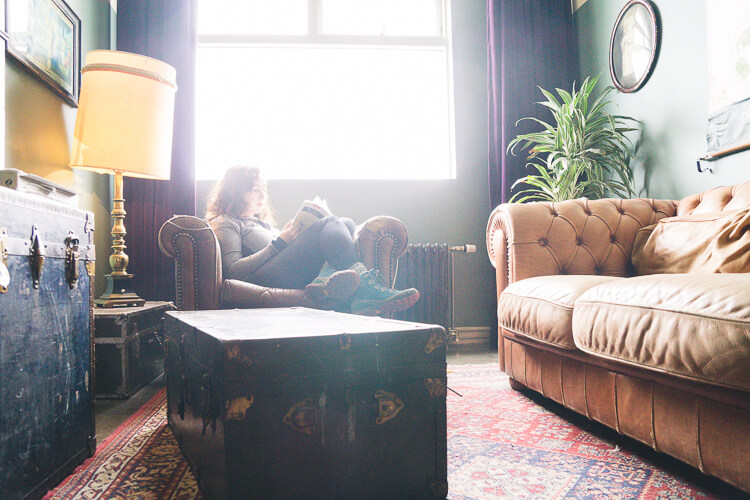 How to Book
Booking is easy and can be done right online through their website.
Kex Hostel | Skúlagata 28 | 101 Reykjavík Iceland | +354 561 6060
We received a complimentary night at Kex in exchange for a review of our stay. All opinions are 100% my own.