This Free Printable Letter To Santa doubles as a coloring page and makes each child's letter to the North Pole fun and unique!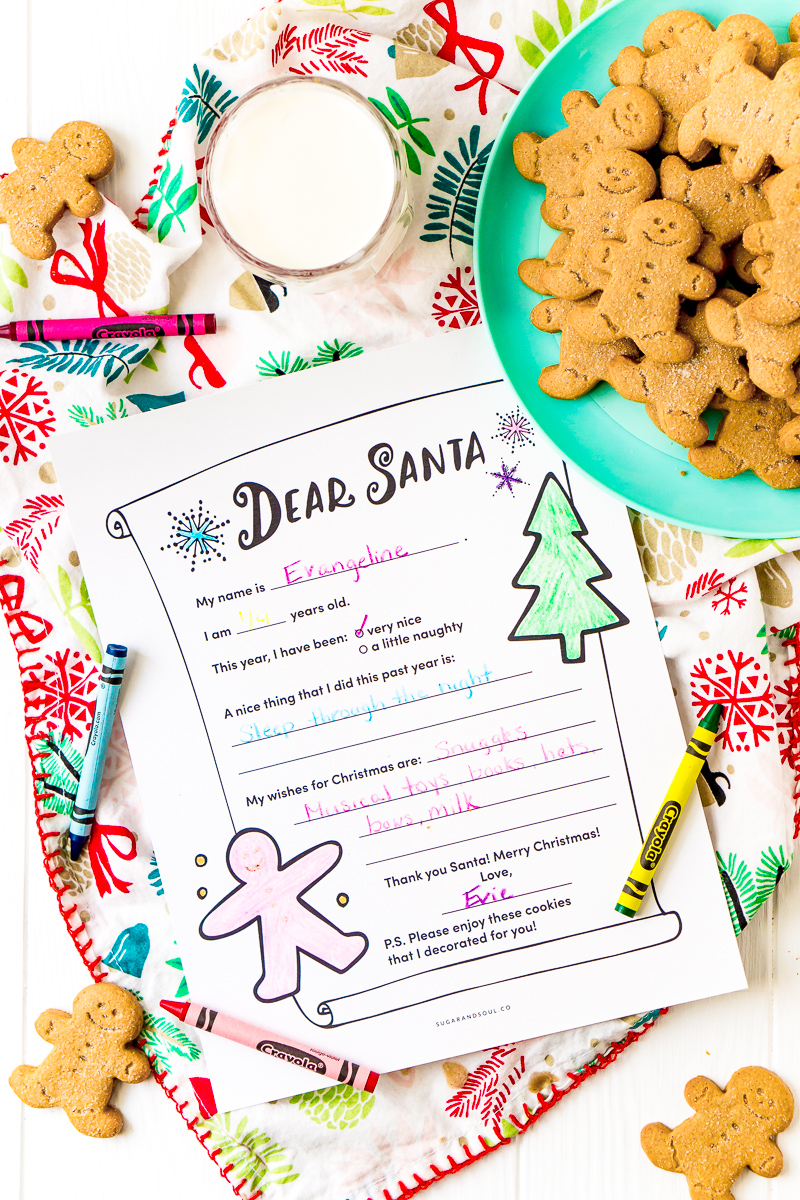 LETTER TO SANTA
With just a couple of weeks left until Christmas, it's time to get those that Letter To Santa out in the mail!
Writing a Letter to the big guy in the red suit was always a tradition when I was growing up as I'm sure it was for many of you.
It's a tradition I'm excited to continue with my own daughter during the holidays!
Kids will love coloring this Free Printable Letter To Santa before filling it out and sending it to the North Pole!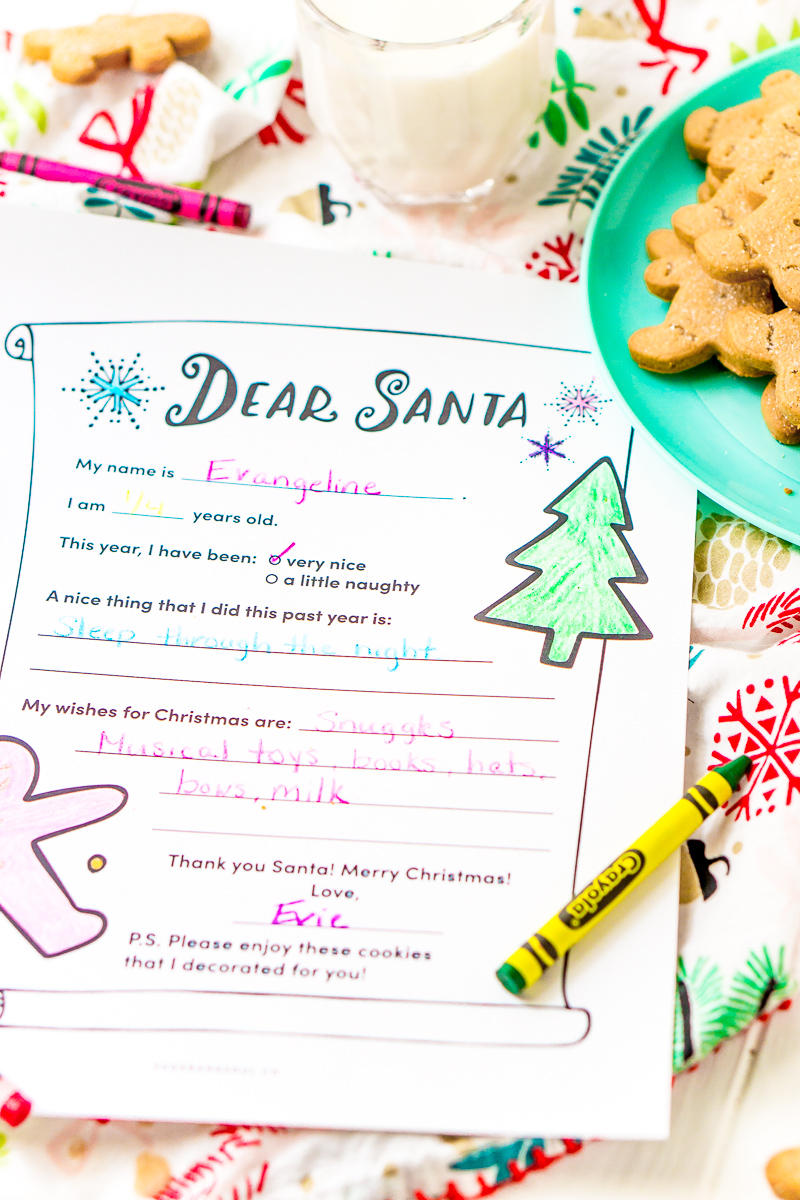 I love this colorable Letter to Santa because it's a little more interactive than the traditional letter kids might write or filling out telling Santa what they want for Christmas.
Not only can they add their Christmas list to the printable, but they can reflect back and talk about something "nice" they did this year.
Plus, I love that it encourages creativity with the coloring aspect!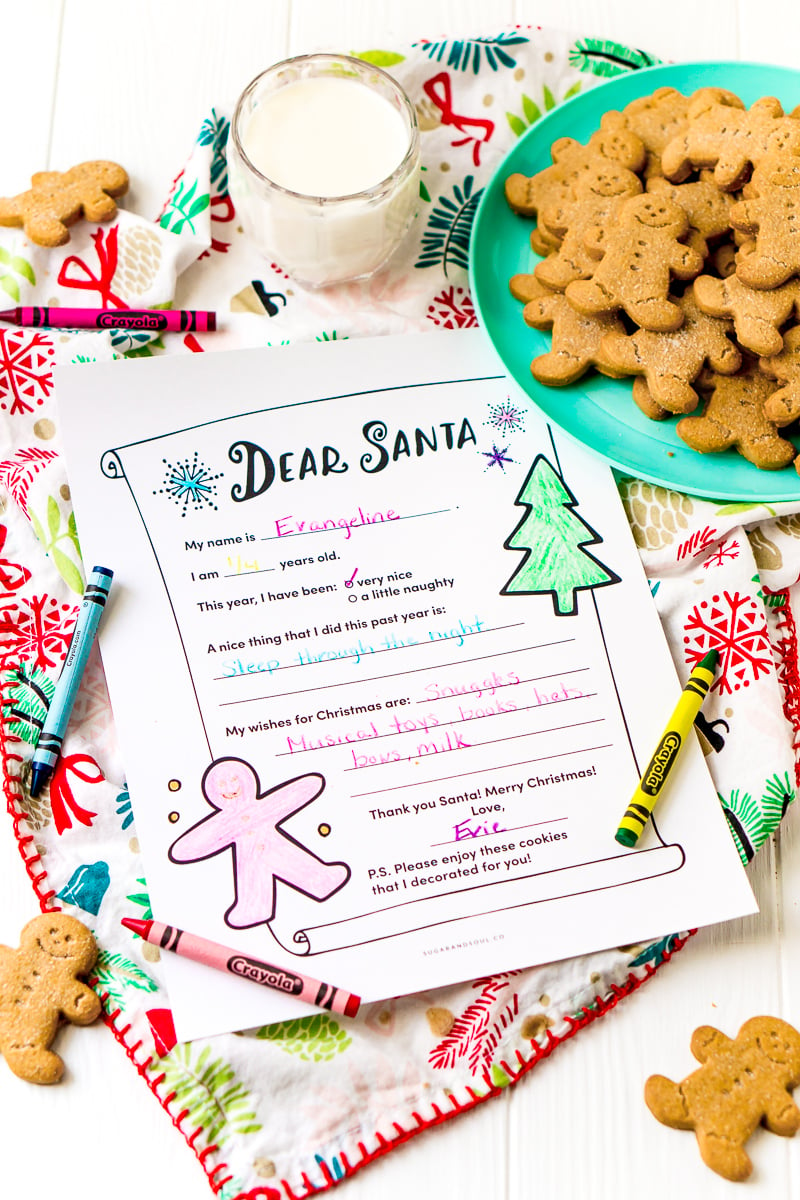 Feel free to get extra creative with this Free Printable, use paint or glitter crayons, to add extra pizazz to your letters!
If your kids have fun filling out their Letter To Santa, they might also enjoy these Free Printable Christmas Coloring Pages!
This printable was designed to be printed on standard 8.5×11-inch paper. Scroll down to the bottom of the post to print!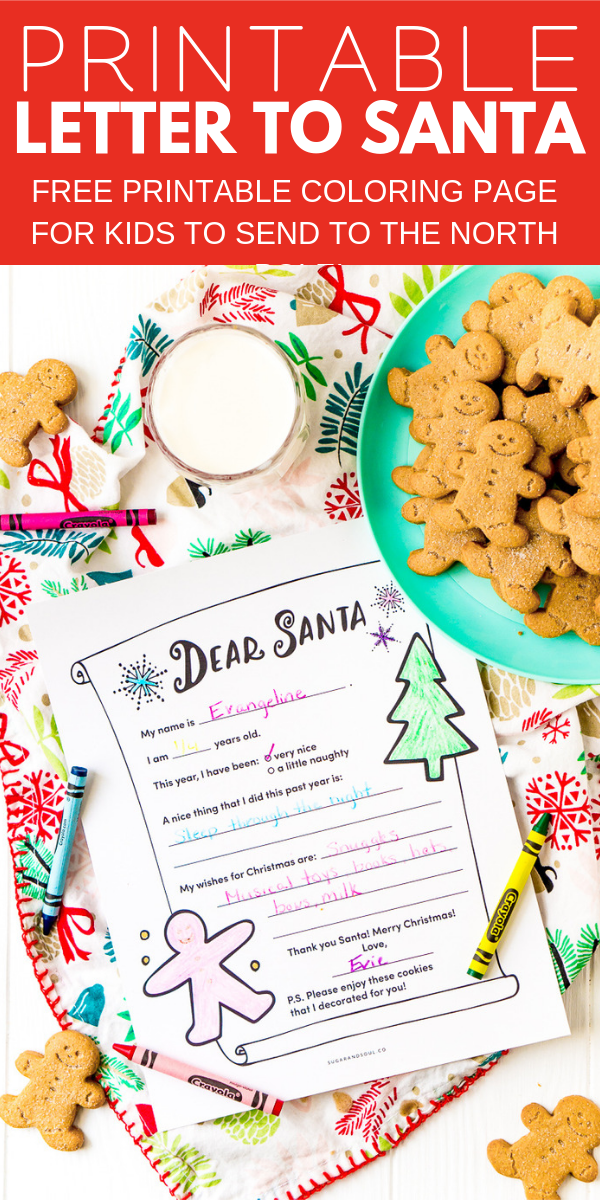 Letter To Santa Printable
Click the button above to save this fun activity to your board!
Let's Connect!
If you've tried this recipe, please let me know how you liked it in the comments below and leave a review; I love hearing from you! And don't forget to tag me – @sugarandsoulco – on Instagram and Pinterest with your photos or join our Sugar & Soul Show-offs Community and share them there, where you can join our recipe challenges and win prizes!