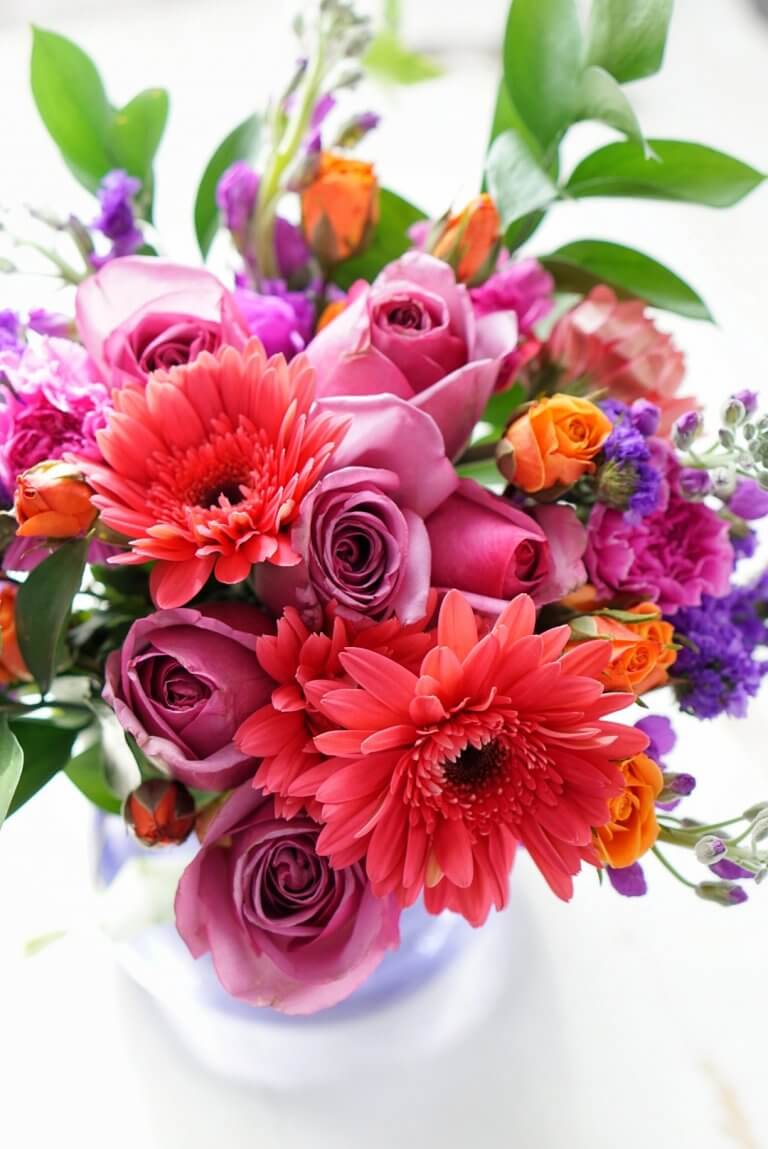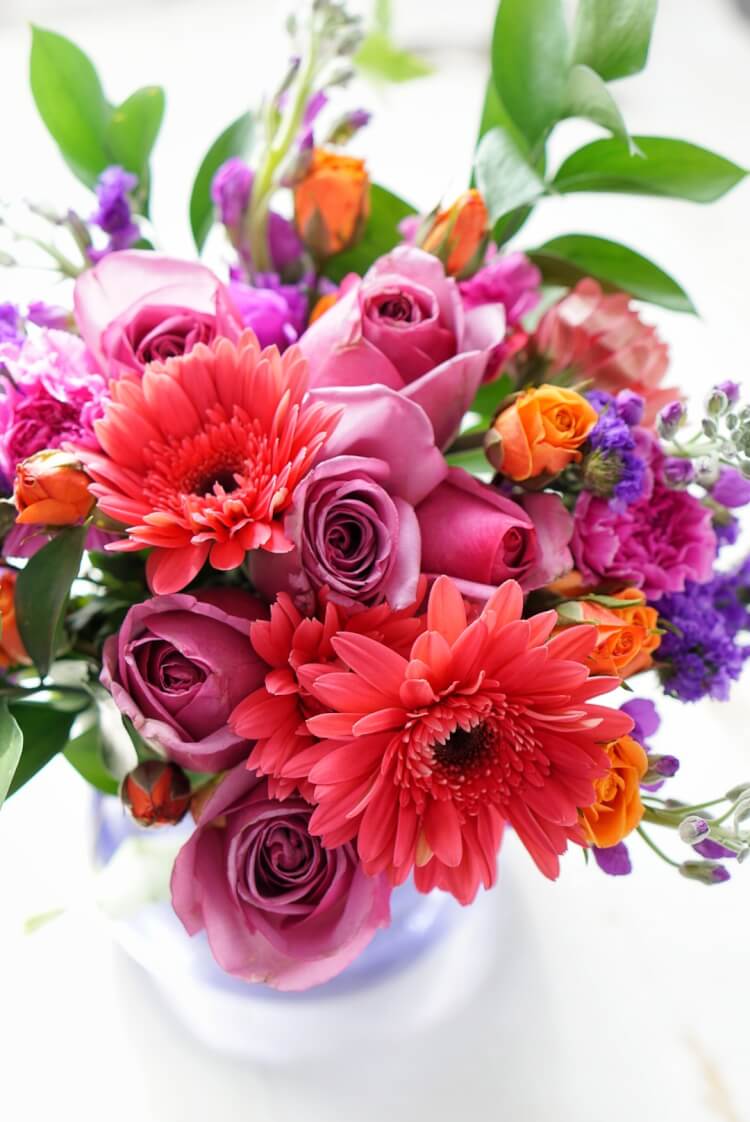 Just when I thought life couldn't get any more jam-packed, it goes and throws us a curve ball. We put our house on the market back in October, knowing that we were in a slow market and it wasn't the best time of year to sell anyway. Well, we received an offer and are under contract as of last week.
Which is great, this is something we really want, but it also means stress and anxiety levels are high around here. The inspector comes on Friday and as nervous as I was as a buyer during an inspection I'm thinking it might be worse as a seller. While there are no major issues that we're aware of, it's their job to find problems. So fingers crossed that all of the problems are small and easily fixable.
If everything goes well, it means we'll be moving in with my inlaws in mid-April. We're still unsure if we'll buy or build, but in the meantime, we'll take the time to save, and it will be good for Matt not to be alone and have help with Shoester while I'm traveling this year.
We'll also be moving the only week I'm home in April, the day after our anticipated closing, I'm off to London for a girl's trip, and then the following week we're off on a family vacation to Italy. I'll also be gone the first week of April, but I'm not sure where to yet.
Plus, my work schedule for March is filling up real fast, so I guess life is about to get even crazier than it already is. So yeah, the last couple of weeks have kinda redirected our lives a bit, but it's a good thing as long as we can get through the next few weeks.
But on a less stressful note, the Oscars are on tonight, and as many of you know, it's one of my favorite nights of the year. Last year, I did an Oscar recipe series and had so much fun with it. I started to do it again this year and then was so uninspired by many of the best picture nominees that I lost ambition for it. Maybe I'll pick it up again next year.
We don't get ABC in here normally, as many of you know, we live a cable-free life, so yesterday we bought an antenna. Well, it still didn't want to come in after hooking it up, so Matt went out and bought an extra long cable, and then he came home and attached it.
And then, he opened our window and took the antenna and used the cord to throw it up onto the roof; it still wouldn't come in, so he pulled it down and threw it up again and ABC was coming in! So yay for the most redneck way to watch the Oscars 😉
We've just finished watching all the Best Picture Nominees today, and since I didn't write full posts about each one, I thought I would share a few of my thoughts on each one. I'll put them in the order we watched them in. Oh, and then you guys have to watch this Honest Trailers for the Best Picture nominees because it's pretty hilarious!
---
Mini Reviews
---
La La Land: I absolutely adored this film, and although it wasn't my favorite of the bunch, it was my #2 this year. This was the one movie I did do a recipe post for, so you can read more about my thoughts on it here.
Manchester by the Sea: Man, I really didn't like this movie and honestly don't think it had much business being nominated in this category. The cinematography was well done and definitely brought to life that cold, New England winter. But Casey Affleck pretty much played himself, so I'm not sure how that earns him a Best Actor nod, but I really hope he doesn't win. The story was awkward, but I did enjoy the breakout performance by Lucas Hedges.
Lion: This film has my whole heart this Oscar season. Unfortunately, I think it's one of those films like Nebraska that very few people actually watched and it didn't get the attention it deserved. It's a beautiful and heartbreaking story of family lost and found, gorgeous settings in India and Tasmania, and both Dev Patel and Sunny Pawar deliver wonderful and endearing performances. I really hope that this surprises everyone and wins Best Picture!
Hidden Figures: I enjoyed this movie as a movie, but it definitely wasn't my favorite and didn't really feel like best picture material. I really loved Janelle Monáe and Octavia Spencer, but Taraji P. Hensen seemed lacking considering that she was supposed to be the lead of the three. I think it was a great story that deserved to be told and honestly, it's a shame it took this long.
Arrival: This was another film that fell flat for us. We figured out the *big twist* early on and honestly, didn't really enjoy the film. I'm really not sure what I can say about it, I'm not surprised that Amy Adams wasn't nominated for Best Actress, but I am surprised it was nominated for Best Picture. There have definitely been far better Sci-Fi movies in the last few years and though this took a slightly different approach, the circles of time couldn't save this movie from being a bore in my opinion.
Hacksaw Ridge: Ugh, I don't even know. Much like Hidden Figures, this was a story that deserved to be told, and Andrew Garfield did an amazing job. That being said, most of the film felt lazy. I mean, green screens on a field… like, could they seriously not find an empty field for filming? I also thought the blood and gore was a little over the top for a serious, Best Picture nominated film.
Hell or High Water: Matt fell asleep 10 minutes into this movie the first go-round, but our friends encouraged us to give it another shot, and I'm so glad we did. This was #3 for me this year. This was such a great role for Chris Pine, and I always enjoy Ben Foster, and Jeff Bridges was Jeff Bridges. Also, the story is excellent, and I wouldn't be at all disappointed if it won Best Picture! I think what I loved most though was that it didn't follow your traditional three-act story and I thought the ending was perfect.
Moonlight: I didn't love this as much as I thought I would, but it was very well done. The cinematography was engaging, and the script was simple yet impactful and comes full circle. It has all the makings of a best picture film, but I think in the end it was hard for me to make that personal connection.
Fences: Can you love all the performances in a film without loving the actual movie? Viola Davis shines, and hands down deserves that Oscar tonight and Denzel Washington, well, I love me some Denzel, and he might just be able to pull off a win as well. But I didn't enjoy the movie overall, it's based on a stage play, and it felt like just that watching it, and it's loooooong, and the fast-paced talking in the throughout was a little overwhelming.
---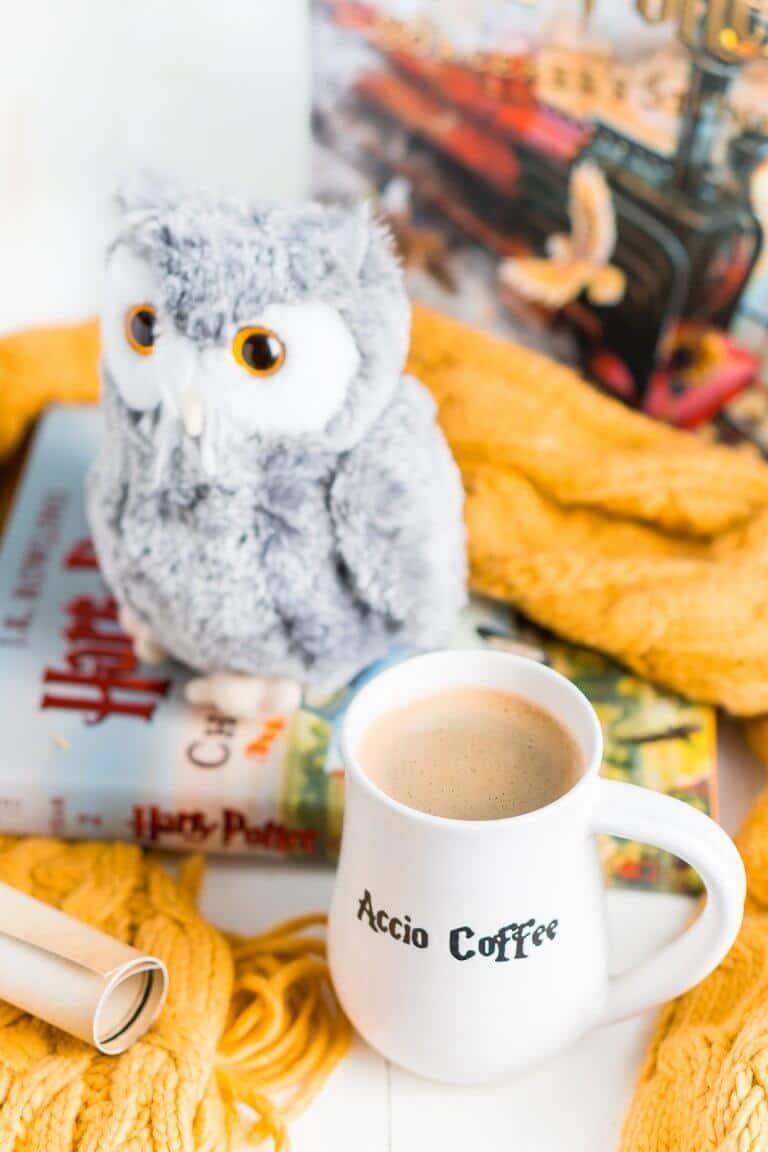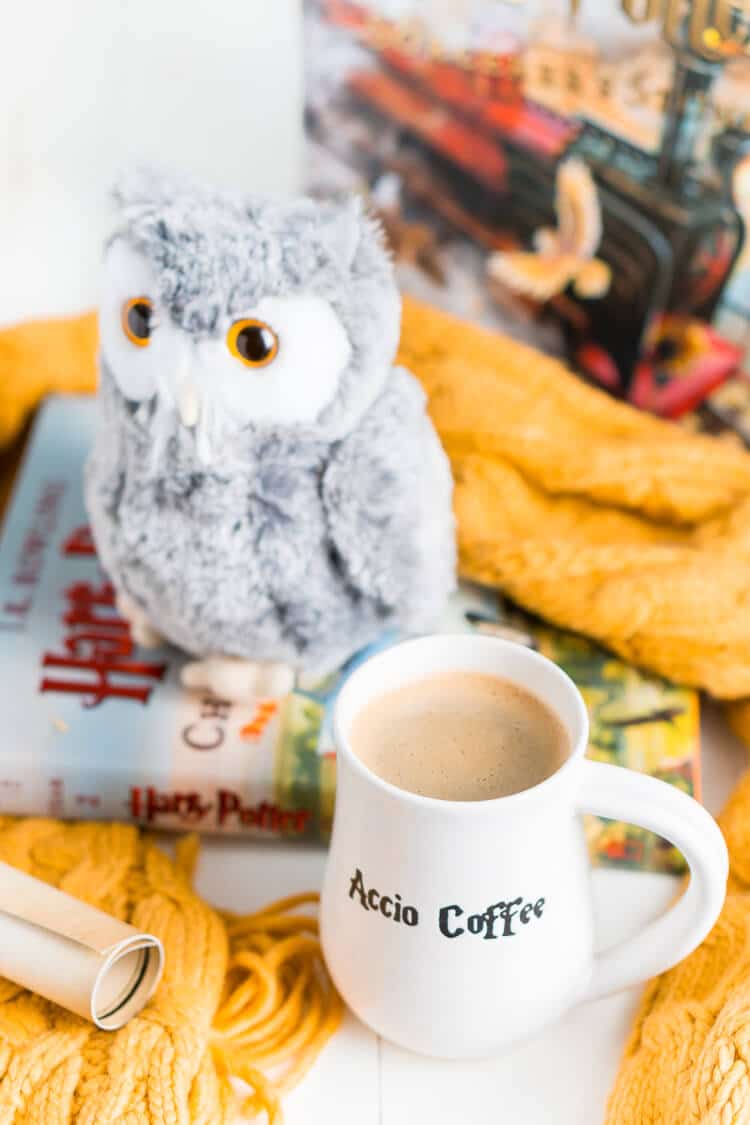 So yeah, that's about the gist of what's been going on. A lot of work and daily life in between. The flowers pictured at the beginning are from FTD Flowers. They were sent to me just before a massive snowstorm that dumped about 40 inches of snow on us so they spent four days without water, in a box, in transit and I was impressed with how good they still looked when they arrived.
Also, can we talk about the best mug ever? This Harry Potter inspired mug is handmade by Rachael, the designer and owner of TurtleRok, you can get this awesome mug for yourself in white or black and check out her other products in her Etsy store!
I also updated two of my most popular posts and added videos for them in the last two weeks, so be sure to pop over and check out my Strawberry Coffee Cake Muffins and Double Chocolate Chip Pudding Cookies. And if you're looking for a fun drink to watch the Oscars with tonight, I highly recommend my Roy Rogers Mocktail and Champagne Shirley Temple.