Thank you, KitchenAid for sponsoring today's post and inspiring us to live and give a more luxurious life. 
These 12 Luxurious Gifts are sure to impress without breaking that bank! From craft coffee brewers to homemade sugar scrubs, these gift ideas scream luxury!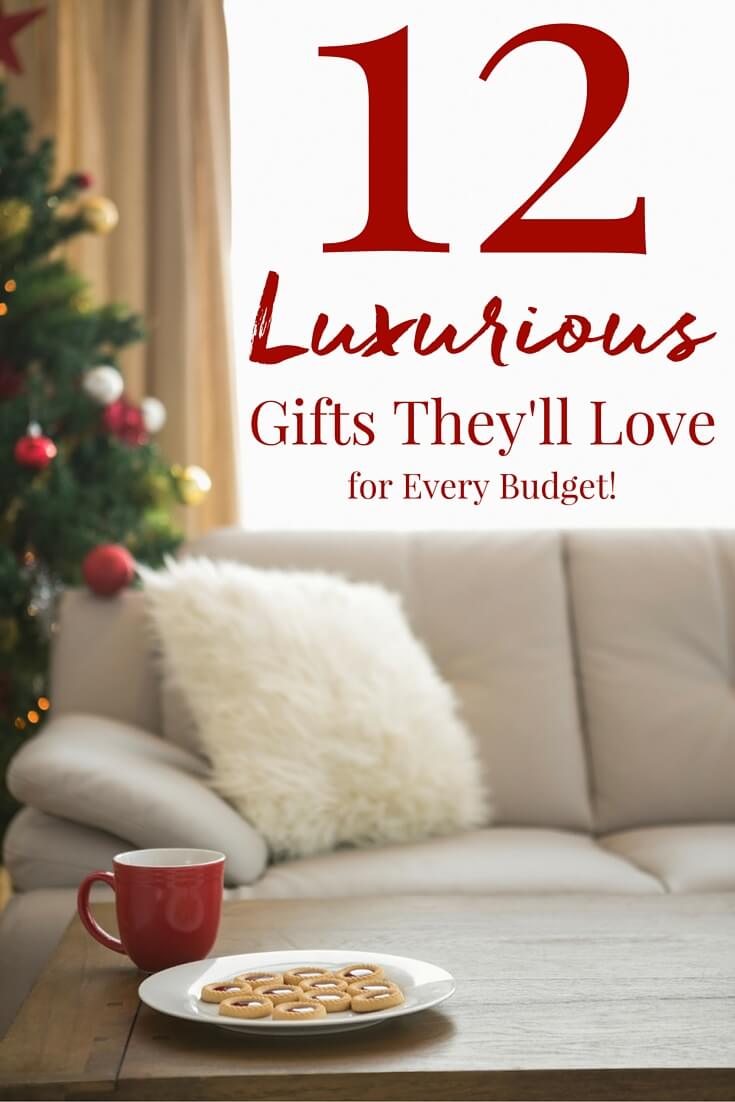 Christmas Day is approaching fast, and chances are, you haven't completed all of your shopping yet. Predicting what gifts your loved ones will enjoy can be a daunting task: clothing sizes vary, cosmetics depends on taste, and fancy electronics can be seriously expensive. Plus, nobody wants any more junk to add to their collection of clutter.  So what's your best bet? Innovative, high-quality home products that will simplify and enhance their lives, while looking sleek in addition to any decor.
Whether those on your list already live in their dream house or they're building their home piece by piece, these luxurious gifts will give them a sense of luxury without having to step foot out the door, any day of the week.
Upgrade Their Coffee Nook
For caffeine fiends, a good cup of joe is like an investment into their day, so give them the tools they need to brew the perfect pot of success. They may never purchase a coffee-chain brew ever again.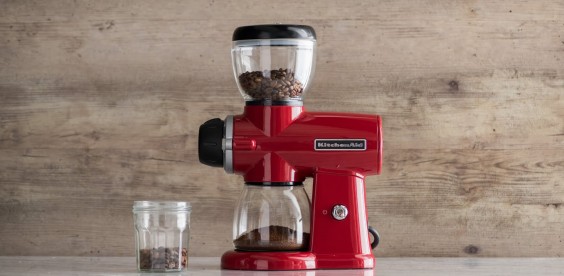 1. KitchenAid Burr Grinder, $249.99: Designed for the ultimate performance and reliability, the KitchenAid Burr Grinder uses stainless steel burrs to grind coffee consistently at any of the 15 available grind levels. The glass bean hopper holds up to seven ounces of whole beans that you can quickly grind for French Press coffee, automatic drip coffee makers, espresso or anything in between.
2. KitchenAid Siphon Brewer, $199.99: For the more dramatic holiday host, KitchenAid has simplified the science and traditionally complex method of siphon brewing (full immersion vacuum brewing) to an approachable (and entertaining) process at home. Produces a medium-bodied and complex, yet velvety cup of coffee.
3. KitchenAid Precision Press, $149.99: For the bold, full-bodied coffee lover who seeks convenience, KitchenAid has developed a French press that gives coffee lovers precise control over every part of the brewing process through the integrated scale and timer.
4. Great White Coffee Condiment Set, $39: A coffee station is not complete without a condiment station to finish off the perfect craft drink. White porcelain is classic, chic, and will go with any type of decor.
Plan Their Escape (Right At Home)
No need to board a plane to the tropics, or even take a trip downtown, to grab a little piece of paradise. These gifts will help them find a retreat, right at home.
5. Speakeasy Bar Tool Set, $49: Equip friends and family to be their own mix-masters and they can make their own drinks exactly how they most enjoy them. Whether, for entertaining or a cocktail for one, this bar tool set brings the bar experience home, no tip required.
6. Whitewash Lantern, $20: These versatile lanterns evoke ambiance in every season. In the warmth of summer, they give decks and porches the feel of a seaside cottage. Indoors, they look beautiful placed on a fireplace hearth, turning your living room into a cozy winter retreat.
7. Moroccan Barware, Mixed Set of 4, $39.50-45.50: Add a touch of exotic flare to their drinkware with these gorgeous glasses. Recipients can use these as barware or for regular beverages, and the eclectic designs make them blend in with almost any glassware collection.
8. Glass Sundae Cups, Set of 4, $15.68: Give a gift that'll help them escape to a different era! After a long day of computers and cell phones, these cups will make them reminiscent of a simpler time, pre-smart phone.
Give Them Some R & R…
Know someone who can't make it to the spa? They can now: it's right down the hallway.
9. Homemade Peppermint Sugar Scrub, $5-10: Whip up a batch of this quick and easy scrub to give the luxury of an all-natural spa treatment that comes at a super sweet price.
10. Mercer Bathtub Caddy, $79: This lucky gift recipient will wonder how she's survived this long without this clever gadget. For bookworms who can't imagine a good soak without a good book: no more soggy pages!
11. Sake Bath, $80: This is a truly unique luxury because it's not your average bubble bath. This ginger- infused soak contains over 50% sake (rice wine) and relieves tension while it detoxifies. (Note: this is probably not a suitable gift for anyone who is pregnant.)
12. Silver Tray, $29.50-39.50: She can keep her favorite products and cosmetics handy on this chic silver tray. Especially good for the one on your list who "has everything," gift the item that will help keep "everything" organized.
Which of these Luxurious Gifts will you be giving and which ones will you be adding to your own wish list?

Follow KitchenAid on Facebook, Instagram, Twitter, and Pinterest!