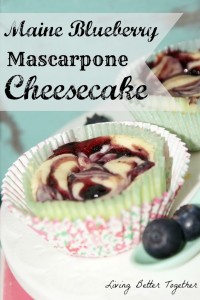 I've had a bunch of jars of Blueberry Jam hanging around the house for a while now, and I wanted the jars for another project I'm planning, so what better way to empty them than to make something delicious! If you follow me on Pinterest, then it was pretty obvious that I was craving cheesecake yesterday, so that's what I went with.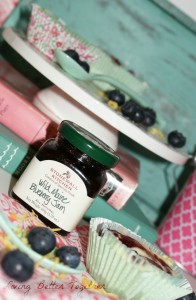 16 oz. Cream Cheese (Full Fat! Softened to room temperature)

2/3 cup Sugar

1 tsp. Lemon Zest

2 Large Eggs (Room Temperature)

1 Vanilla Bean Pod (You can use 1 tbsp. Vanilla Extract as a substitute)

2/3 Mascarpone Cheese (Room Temperature)

7.5 oz. of Wild Maine Blueberry Jam (You can use any flavor you want though)
1 Box Lorna Doone Shortbread Cookies

8 tbsp. (1 Stick) Butter

2 tbsp. Sugar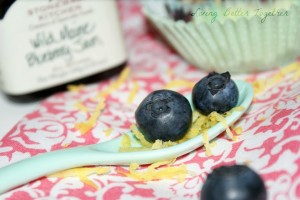 I made my crust in two separate batches because it was easier to manage and I was playing with the recipe to figure out what worked. You can either make it as two separate batches or put everything together as one, it's up to you!
Put all of the shortbread cookies (minus two, thanks to my husband) in a large Ziploc bag and crush until cookies are fine crumbs.

Melt butter and add to crumbs, mix well.

Add Sugar, mix well.

Your crust should have a nice balance and should easily stick together, you shouldn't have any dry crumbs, if you do, keep mixing.

Once your crust is fully mixed, spoon about 2 tbsp. into each cupcake liner and press down firmly with the bottom of a spoon. Your crust should be flat and about 1/8 in. thick.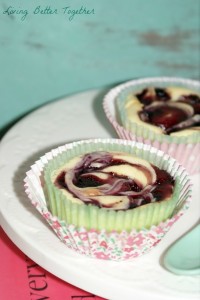 I used a stand mixer, but you can adjust for a hand mixer.
Add softened cream cheese to stand mixer bowl and turn on medium-high for about 2 minutes, scrape down edges of the bowl, beat on medium-high for another 2 minutes. Cream cheese should be light and fluffy, if it's not… keep beating… no one likes a clumpy cheesecake!

Turn speed down to low and slowly add in sugar.

Add lemon zest and beat together.

Add eggs one at a time and beat for 1 minute after each egg.

Scrape down the sides of the bowl and beat on low until mixed.

Add Mascarpone and scrape out the vanilla beans from the pod and beat for 2 minutes.

Spoon filling into cupcake liners, fill about 3/4 of the way.

Spoon about 1 tbsp. of jam onto the top of the cheese filling and use a knife or a toothpick to swirl it around giving it a marbled look.

Bake in a water bath to prevent cracking, it's hard to do a proper water bath for mini cheesecakes. I used a 13 x 9 baking dish filled half way with water and placed the cupcake pan on top, it should set right in.

Bake for 45 minutes. Rotate halfway through for a nice even bake. Let cool for 1 hour on the counter and then chill in the fridge overnight.
If you make a whole cheesecake, you can do everything the same except us a springform pan and bake for 90 minutes.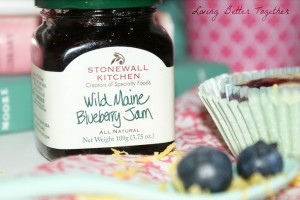 I shared these with my co-workers and got tons of positive feedback including Sinful and Heavenly. I hope you get the chance to try them yourself and enjoy them just as much. I personally loved how light and fluffy they were compared to a traditional cheesecake,and the shortbread cookie crust blew those graham cracker ones out of the park!