I'm so excited to have Rene hanging out with us today from My Simple Kitchen! This Mashed Gorgonzola Red Potatoes would be a great side for all of your holidays meals or with her Slow Cooker Whiskey Honey Pulled Pork Sandwiches! Follow Rene on Social Media so you never miss a post!
Facebook – Pinterest – Twitter – Instagram
I'll let Rene take it from here!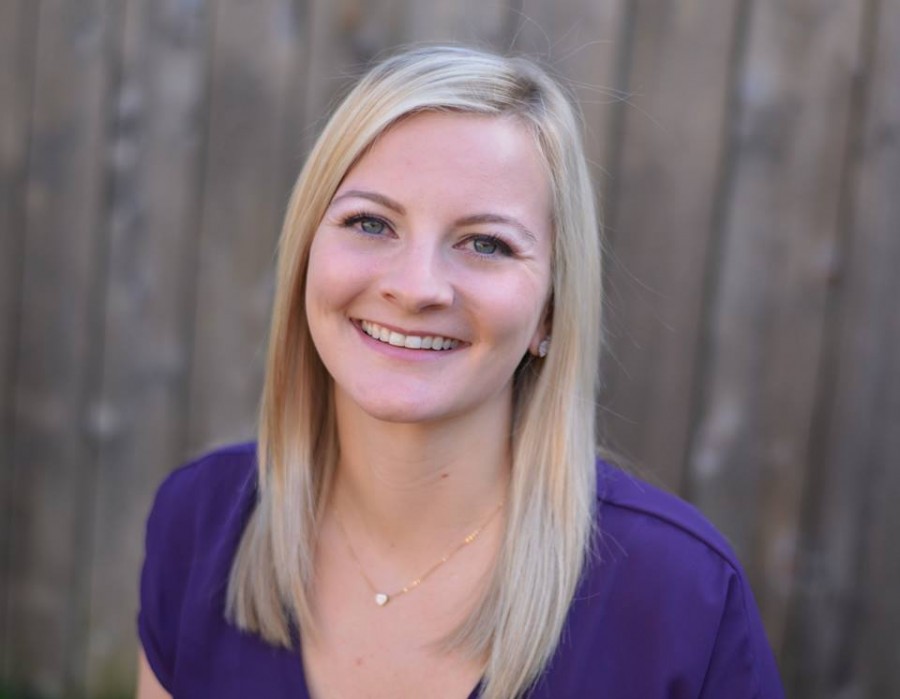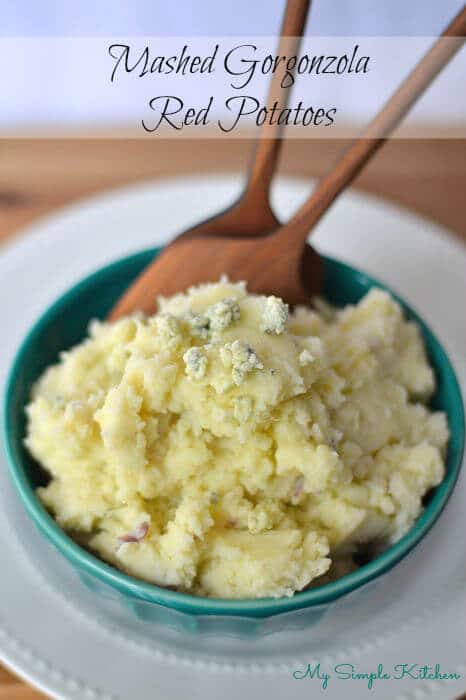 It's November which means the Thanksgiving season is upon us! Mashed potatoes are always my favorite Thanksgiving side dish.  Who am I kidding? They are my favorite side dish at any meal.  I honestly could eat them every day.  I love the traditional white potatoes made with milk and butter but sometimes I like to fancy them up.  These potatoes were inspired by one of my favorite appetizers from Henry's Tavern, a restaurant here in Portland.  They make these amazing waffle fries topped with gorgonzola and a yummy cream sauce. I may or may not have eaten a whole plate as my dinner before.
These mashed potatoes are so easy! I like to leave a little of the skin on for added texture but feel free to fully peel the potatoes.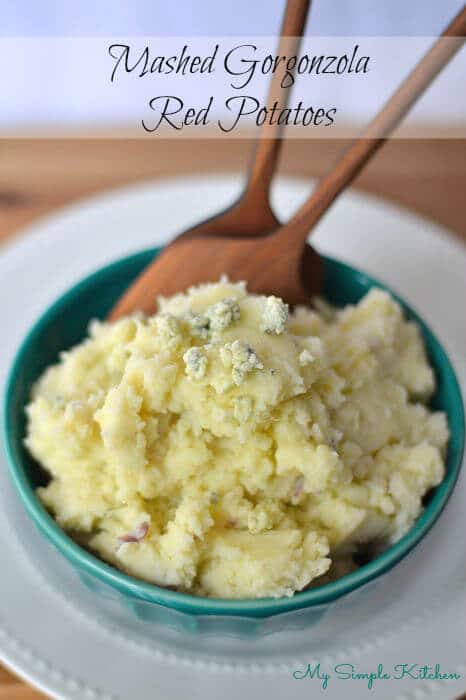 Ingredients
3

lb.

red potatoes

1

tsp.

minced garlic

1

cup

gorgonzola cheese crumbles

1/4

cup

butter

2

tbsp.

whole milk

1/2

tsp.

pepper

1/2

tsp.

salt
Instructions
In large pot, bring to boil 8 cups of water and garlic.

Cube potatoes and add to boiling water.

Boil for about 20 minutes, until tender.

Drain potatoes and transfer to a large bowl.

Add remaining ingredients and beat until smooth.