This post is sponsored by Pinnacle Foods. All comments and opinions are my own.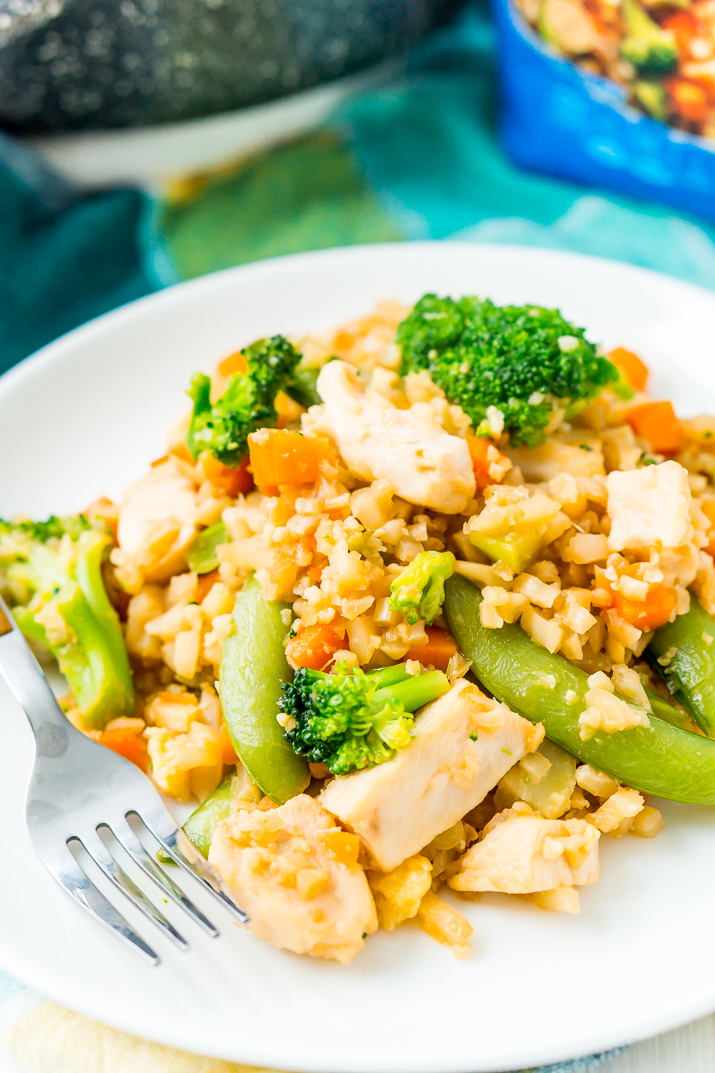 I thought my life was crazy busy before having my new daughter, Evie. Boy, I was wrong!
In the month since her birth, my husband, Matt, and I have been dealing with the typical new parent stuff: feeding, burping, changing, and of course, doing it all on little to no sleep!
That's okay though, she's worth it. But the whole experience has definitely shed new light on the idea of a quick and easy meal prep. I don't have time to peel, chop, or measure.
In fact, I don't even think I'll have an uninterrupted hour to cook and clean for a very long time (and let's face it, if I did, I wouldn't be spending it in the kitchen).
So in my quest for finding the quickest ways to put a hot dinner on the table, I've discovered Birds Eye® Veggie Made™ Meals, and they have been a total lifesaver, in more ways than one.
These flavorful recipes are packed with wholesome ingredients, and they've got to be the easiest, tastiest way to get your daily dose of veggies.
That's because the starches in these rice and pasta-inspired dishes are actually replaced with vegetables, in addition to a colorful veggie medley and tender pieces of chicken that are mixed in.
That's right: Birds Eye uses "rice" made from cauliflower and zucchini-lentil noodles, and believe it or not, the taste and texture is spot-on!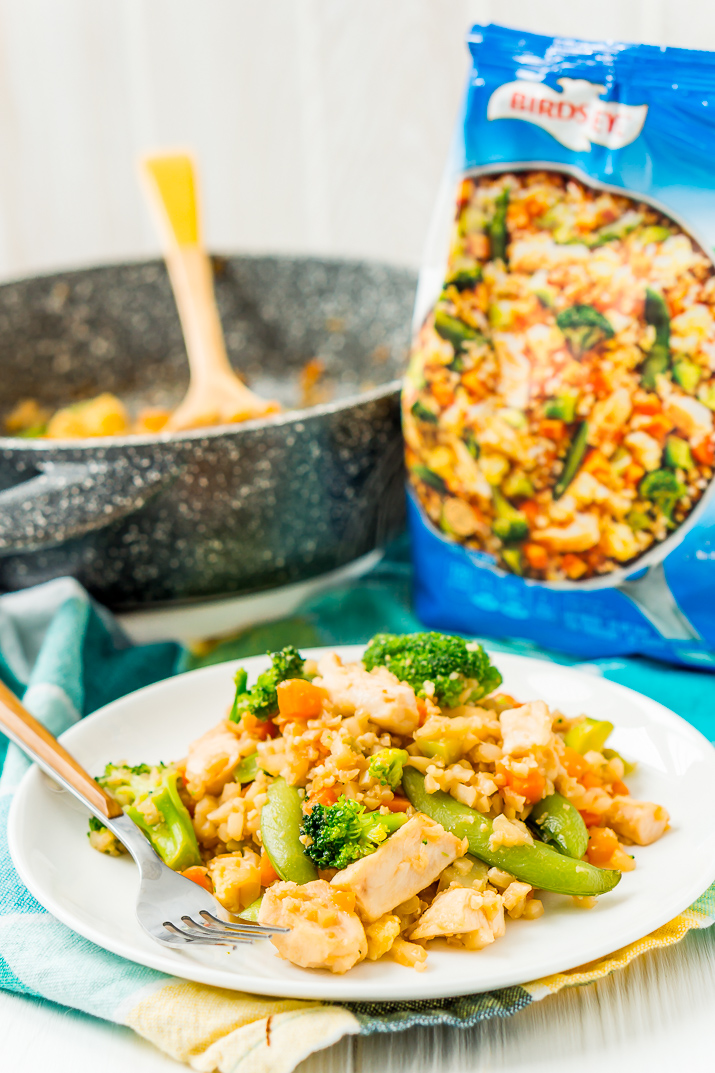 Veggie Made Meals are the perfect way to sneak in some healthy stuff on those days when we barely have time to shower … let alone put much effort into eating a balanced diet! Each serving has one full cup of vegetables, and 10 grams of protein, to boot.
Plus, each variety is made without artificial flavors or preservatives. You're going to want to try all the delicious combinations, which include Garlic Chicken, Alfredo Chicken, Chicken Fried Cauliflower Rice, and Sweet & Sour Chicken.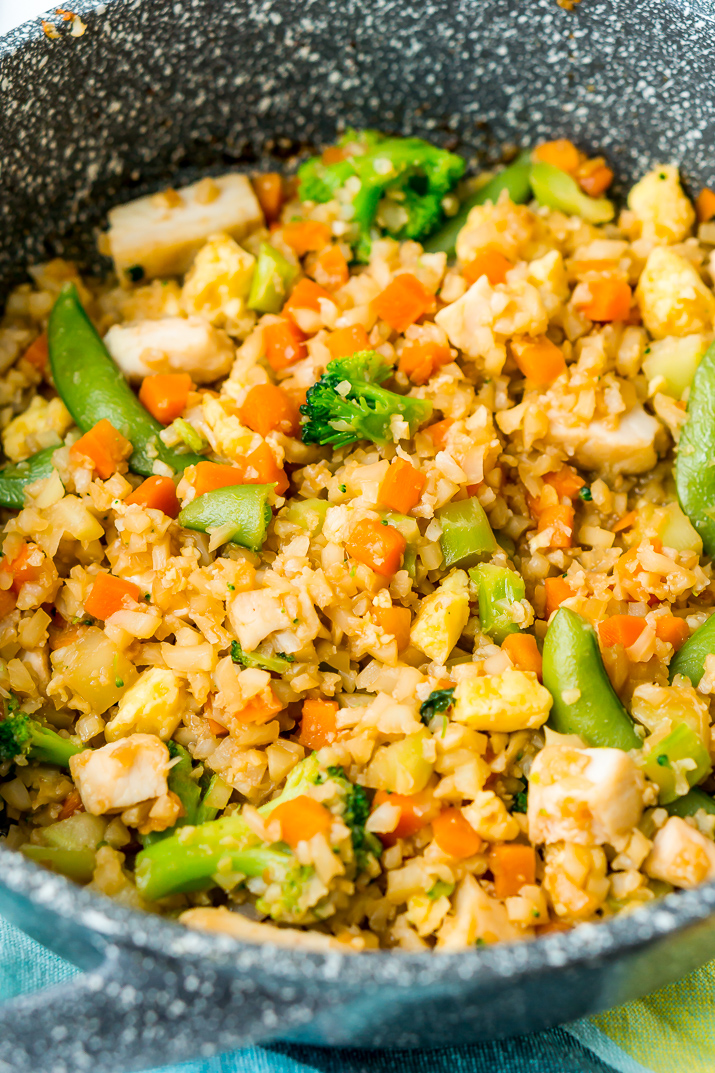 But the best part about whipping up one of these easy-peasy dishes? They're ready in just fifteen minutes, and they're totally yummy!
Our favorite Birds Eye Veggie Made Meal is Chicken Fried Riced Cauliflower. It's loaded with chicken, egg, carrots, snap peas, broccoli, and cauliflower rice, all tossed in a tangy Asian-inspired sauce.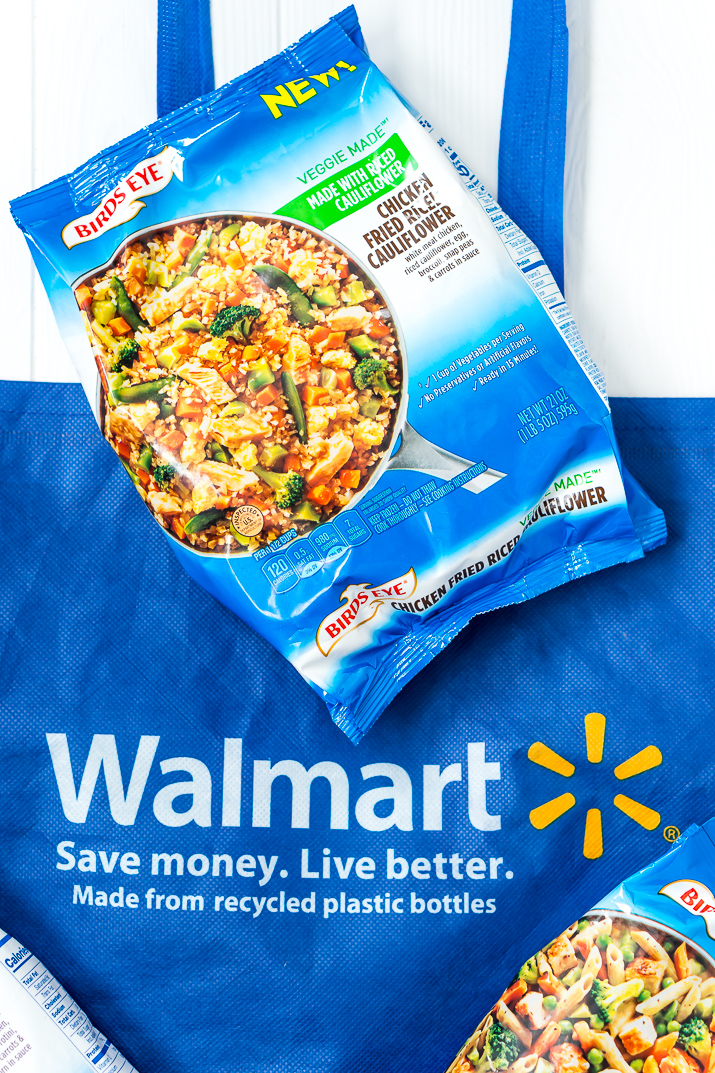 Matt and I love enjoying this scrumptious fried "rice" when we have a hankering for Chinese food. It's way cheaper than takeout, and it's ready faster, too; we just pull the bag from the freezer, throw it in a skillet, heat, and enjoy.
There's no need to wait for the delivery person, and this one-pot meal makes cleanup a breeze. Not to mention, you'll save loads of money by making dinner at home. (Take advantage of even more savings on these affordable dinners by downloading the Ibotta app for coupons! Offers are available while supplies last).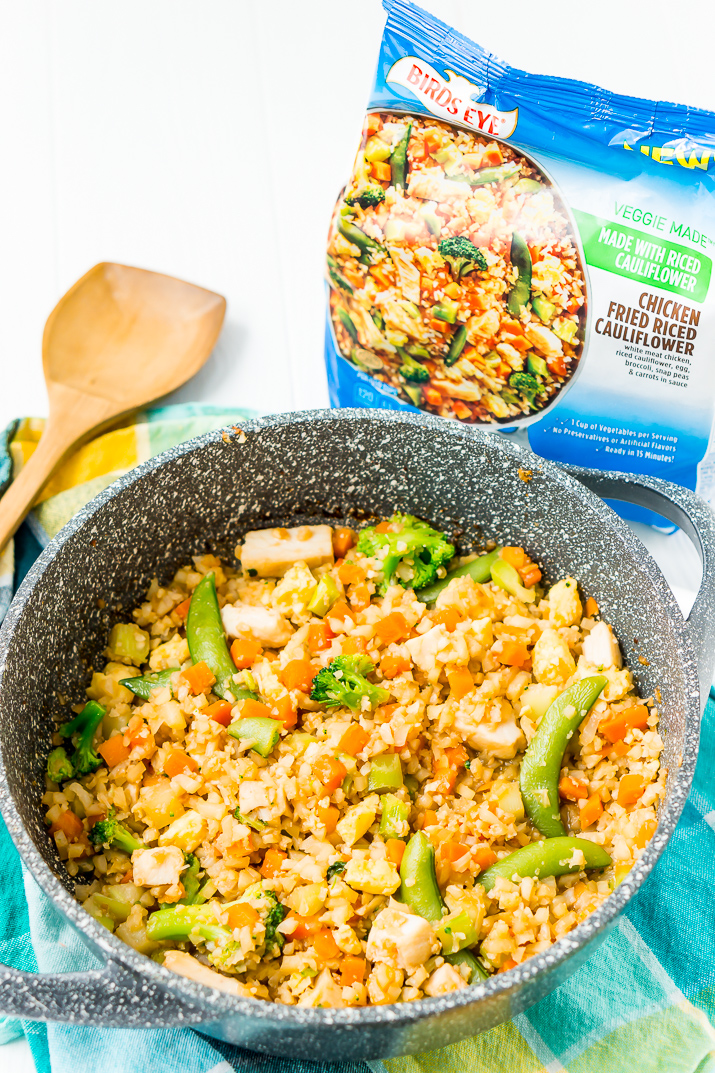 In addition to convenience in the kitchen, Veggie Made Meals can be picked up while you're doing your errands since they're right at Walmart in the frozen meals section. That means they're quick to find and buy, as well as prepare and eat — talk about a time saver!
For busy parents of newborns, teens, and everything in between, Birds Eye Veggie Made Meals are a wonderful alternative to delivery on those crazy weeknights when there's simply no time to cook.
Packed with veggies, chicken and free of artificial flavors and preservatives, it's a "fast food" option you can really get behind. And in any case, when it comes down to it, wouldn't you rather spend more time around the table with loved ones than preparing dinner in the kitchen?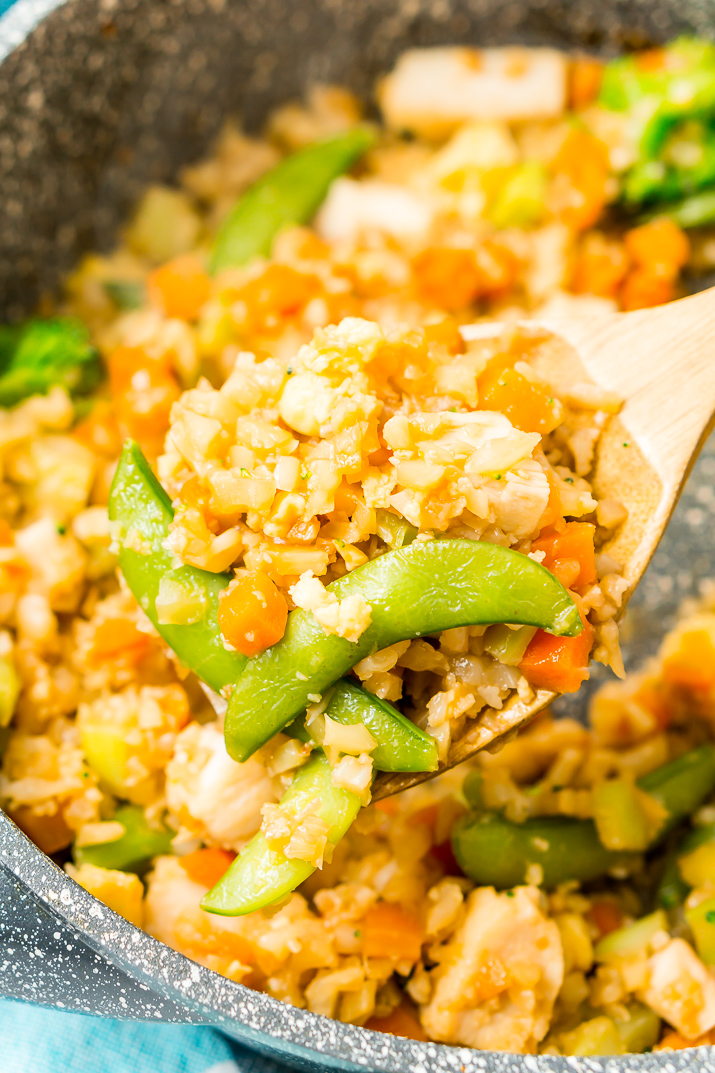 Switch up your weeknight routine with steaming bowls of Birds Eye Veggie Made Meals. Chicken Fried Riced Cauliflower is a lighter, cheaper version of your favorite takeout dish with all the convenience.
Head to Walmart and stock up on all the Veggie Made Meal varieties, and you'll always have something delicious and nutritious to eat when you're in a pinch!
Click the Ibotta link to find savings on Birds Eye Veggie Made Meals available at Walmart. Offers are available while supplies last.