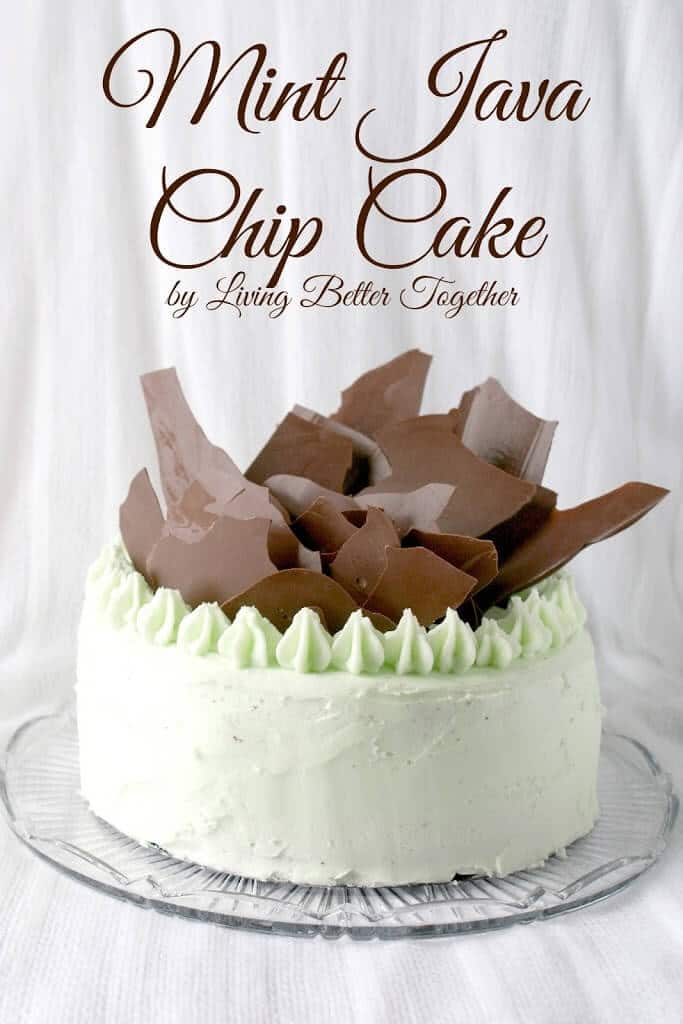 Today my father celebrated his 40th birthday and I wanted to make him something special for his cake. When I worked at Starbucks, and my Dad would stop in to visit, his favorite thing to get was a Java Chip Frappuccino with a Peppermint shot. I always made it with extra mocha, extra chips, and extra love, so that's exactly how I made this cake.
This cake is rich, moist, and chocolaty with warm notes of espresso layered in sweet peppermint buttercream and topped with dark chocolate pieces.
Ingredients:
Cake:
1 Box Duncan Hines Dark Chocolate Fudge Cake Mix

3.9 oz. Package Jell-O Instant Chocolate Pudding

12 oz. Bag Semi-Sweet Chocolate Chips

3 tbsp Instant Espresso

4 Eggs

1 cup Sour Cream

1 cup Vegetable Oil

1/2 cup Milk

1 tbsp Vanilla Extract

1/4 tsp Sea Salt
Frosting:
1 1/2 cups (3 sticks) Unsalted Butter (room temp)

6 – 7 cups Confectioners' Sugar

5 – 6 tbsp Heavy Cream

1/2 tsp Peppermint Extract

8 Drops Green Food Dye
Chocolate Curls:
Directions:
Preheat oven to 350 F.

Combine all cake ingredients in a stand mixer and mix on medium speed until blended, about 2 minutes.

Pour cake evenly into two greased 10 inch round cake pans.

Bake for about 35 minutes.

Remove from oven and let cool in pans for 10 to 15 minutes before transferring to a cooling rack to cool completely.
Frosting:
Cream butter on low speed for about a minute.

Add remaining ingredients and beat on low and increase to high for 3-4 minutes.
Chocolate Curls:
Melt semi-sweet chocolate and shortening in the microwave on 30 second intervals until melted.

Pour out onto a baking sheet and spread out into an even layer of chocolate.

Let set for about 2 minutes and place in the freezer to finish hardening for about 5 minutes.

Remove from freezer and use a small metal spatula to remove chocolate. The freezer will have caused the the chocolate to crack, gently break it off and place as you wish on the cake.
Assembly:
Using the bottom of a spring form pan or one of those cardboard cake plates, place one of the cakes on it.

Place cake on a cooling rack.

Using a frosting spatula or butter knife, spread a layer of frosting on the cake.

Place the other cake on top of the frosting, make sure to keep the cake nice and level.

Spread the rest of the frosting over the top and side of the cake. Make sure you have a nice even layer all over.

Pipe Frosting on around the edge of the cake.

Insert chocolate pieces in an abstract manner.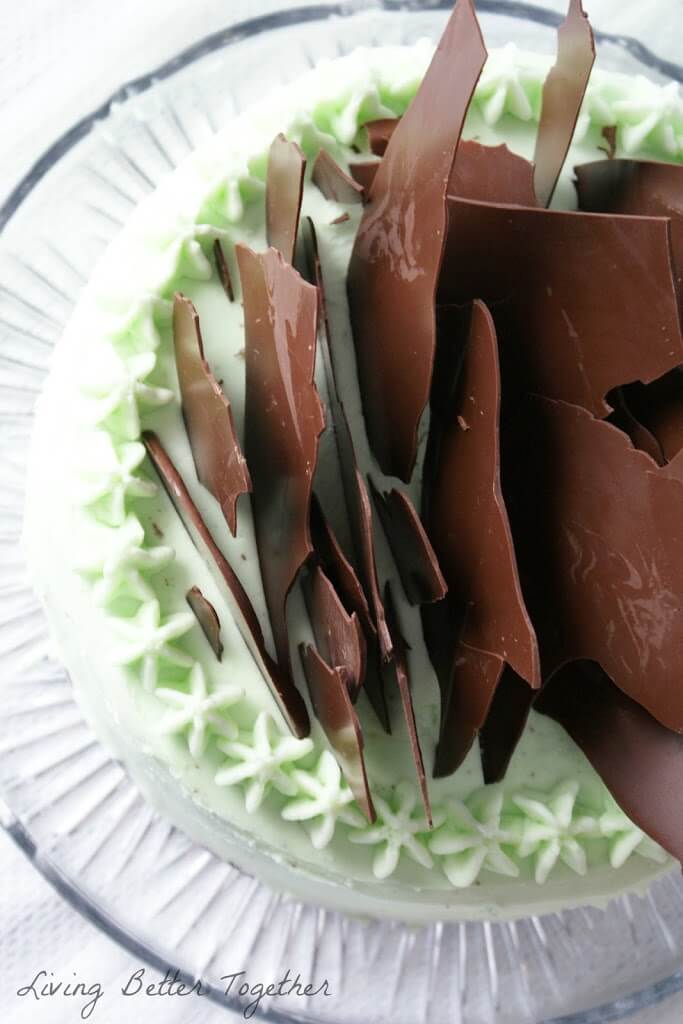 Everyone kept commenting on how beautiful it looked and how delicious it tasted!
It tasted just like the drink and my Dad loved it.
I think it was a great cake for him to ring in 40 with!