This Mocha Nut Coffee Cake is a simple breakfast cake with a mocha swirl and topped with a sugary nut mixture.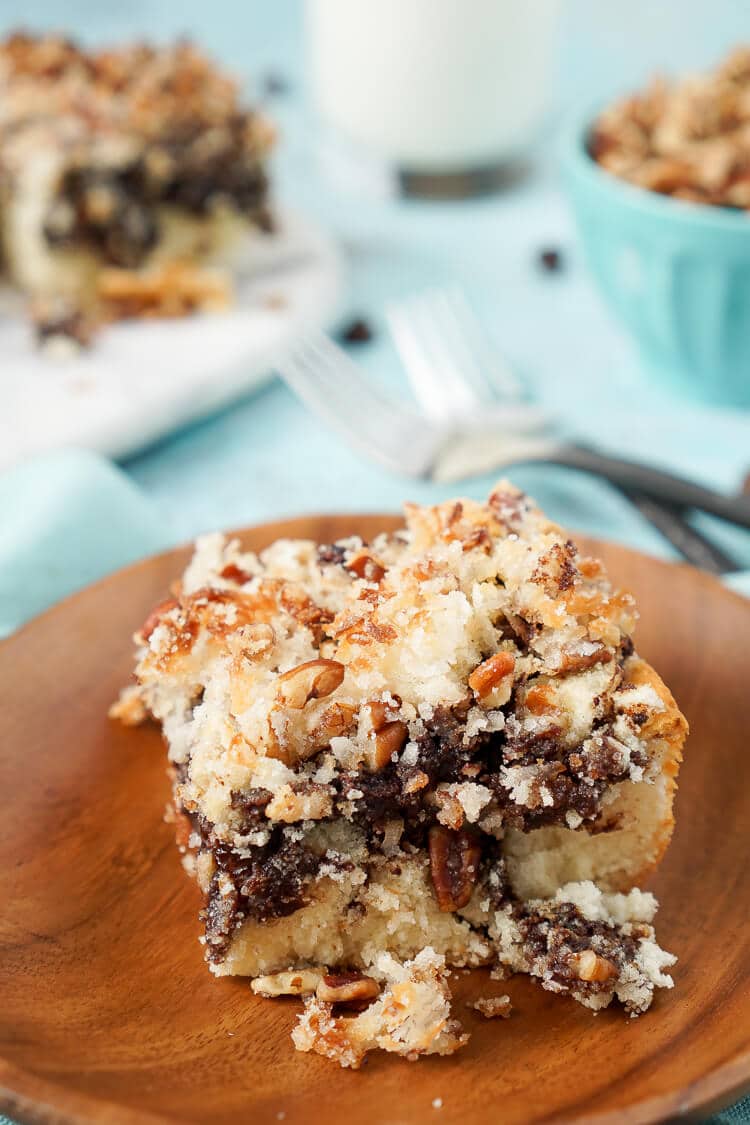 Coffee Cake is one of those things that's evolved over time, but really, doesn't everything evolve? And from what it sounds like, it's evolved for the better and in many different ways. We have the Germans and the Dutch to thank for the slightly sweet, one layer cake we associate with coffee cake today. And though there's no actual coffee in modern recipes, there used to be.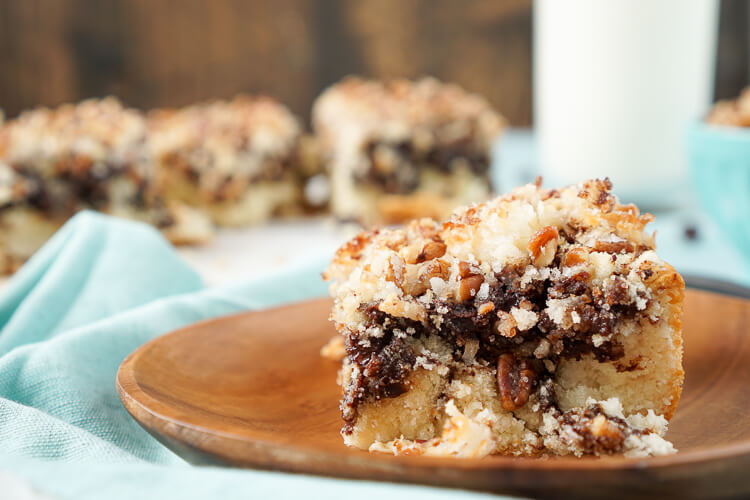 This simple cake is traditionally served with coffee or tea and exploded in popularity in the northeast in the late 1800's. But today, I'm adding the coffee back in, or at least that coffee flavor! Because a caffeinated cake just sounds like a good idea!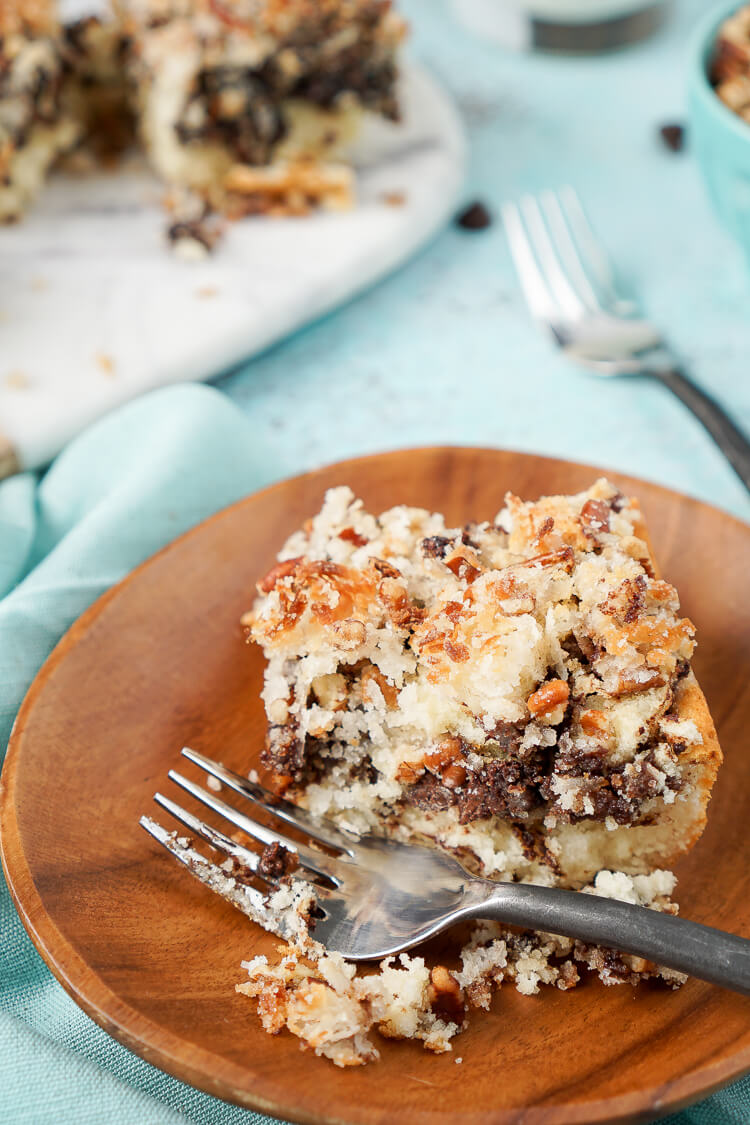 This cake is made with a Bisquick base, I used my Homemade Bisquick! A little bit of sugar and a hint of coffee extract give the cake a mild sweetness that's more brunch than dessert. A mocha swirl gives it a rich component while the sugary nut topping makes that cake exciting with it's sweet texture.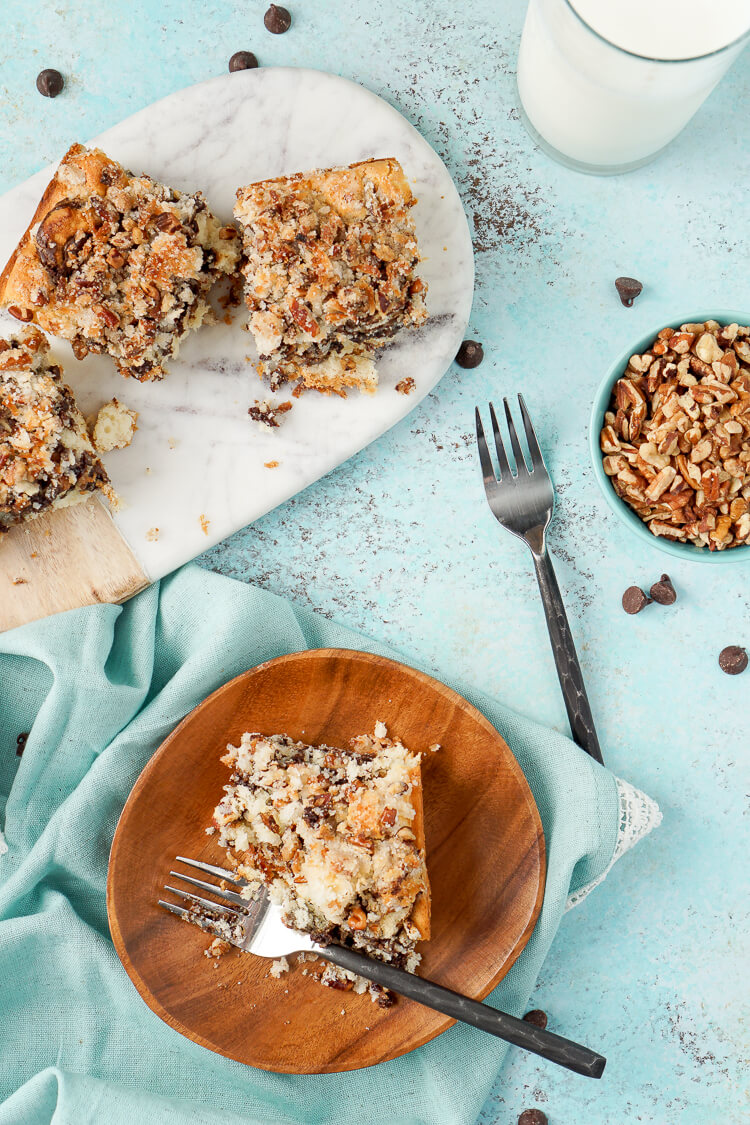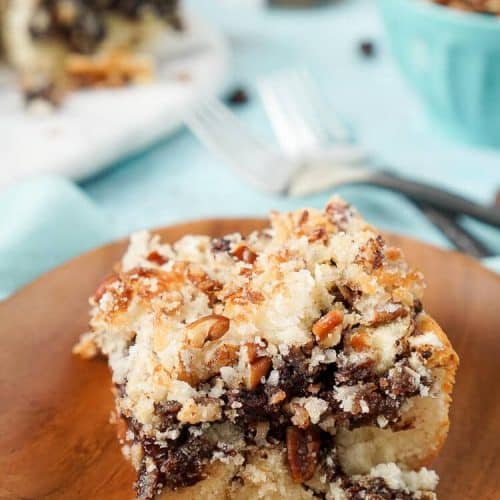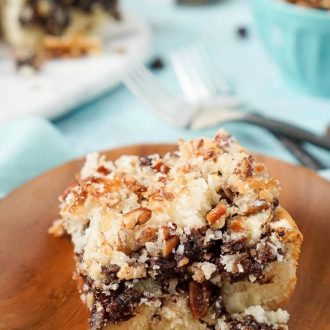 Instructions
Preheat oven to 400 degrees F.

Spray an 8x8 inch baking dish with cooking spray and set aside.

In a large bowl or stand mixer fitted with a whisk attachment, beat together all cake ingredients on medium speed for about 4 minutes, scraping down the sides as needed. Pour into prepared baking dish.

While batter whips, add chocolate chips and coffee granules to a microwave-safe bowl and heat for 30 seconds in the microwave. Remove and stir, if chocolate chips haven't completely melted, continue to microwave on 10-second intervals until fully melted.

Drop small spoonfuls of melted chocolate on top of the cake batter and use a rubber spatula or knife to run through them and create a marbled swirl effect.

In another small bowl, combine the topping ingredients, stir until evenly mixed, then sprinkle over the cake.

Bake for 20 to 25 minutes until a toothpick inserted into the center comes clean. Try to insert where there isn't any chocolate because the chocolate will be gooey even once the cake is cooked. Remove from oven and slice and serve.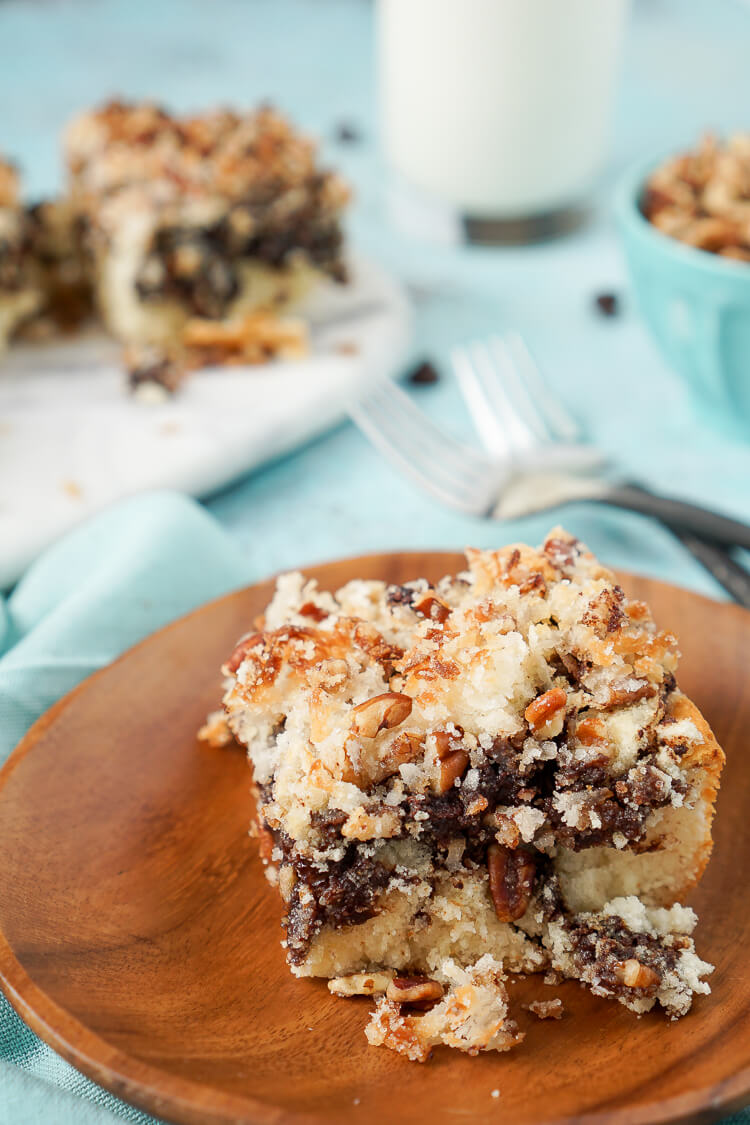 You might also enjoy: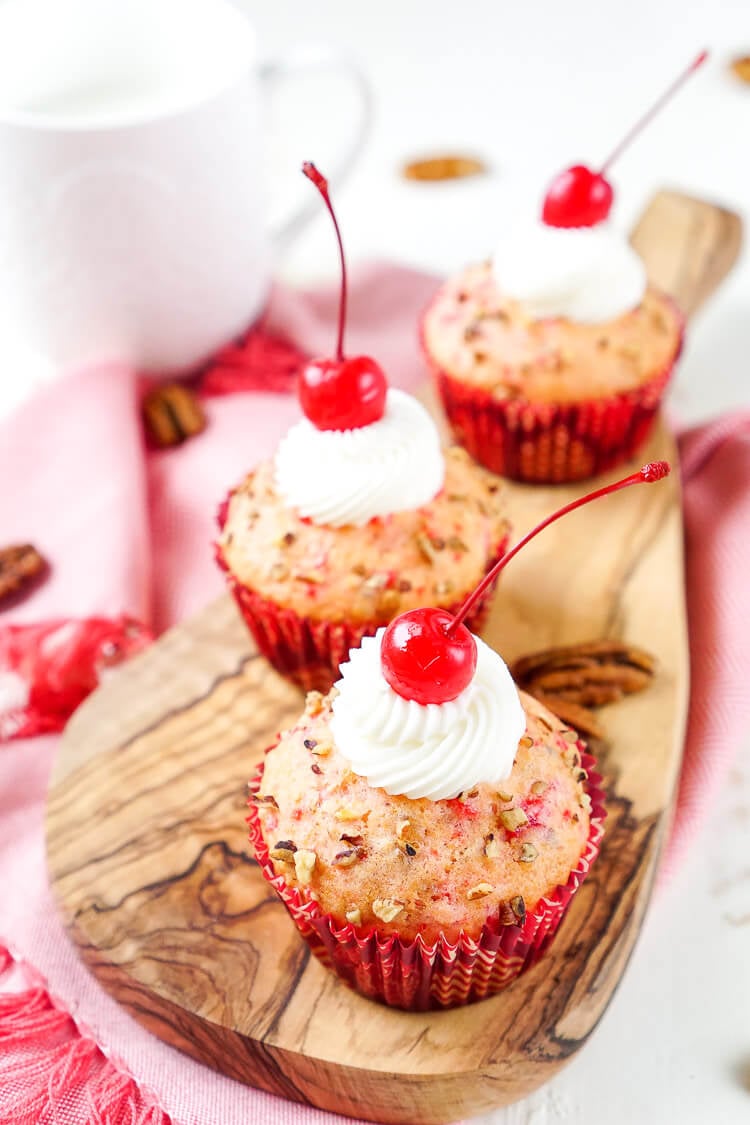 Cherry Pecan Cream Cheese Muffins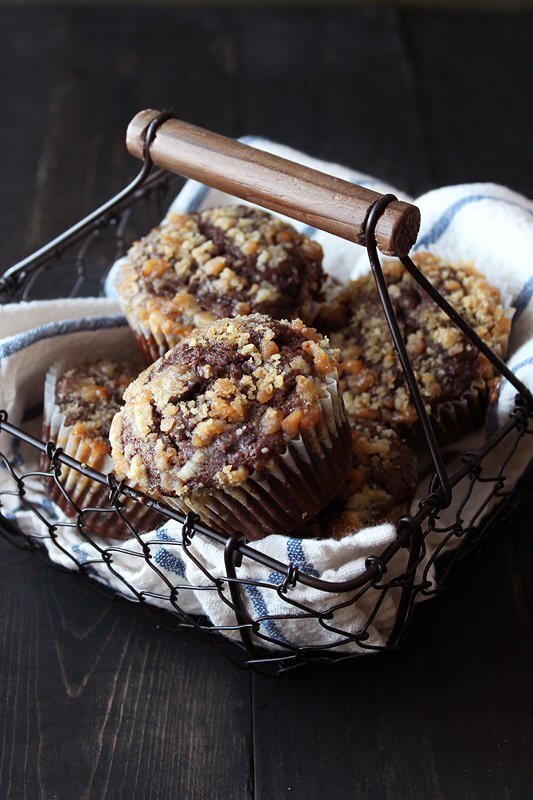 Chocolate Coffee Toffee Crunch Muffins from Handle the Heat