Game of Thrones Spoilers – Beware!
Alright, if you follow my blog regularly then you know that I have a slight obsession with Game of Thrones. You may remember Sansa's Lemon Cakes that I made for the season four premiere, they've been quite popular and were even featured on BuzzFeed! Now, I'm not like "learn Dothraki" obsessed, but I may or may not have a room in my house designed with A Song of Ice and Fire in mind.
Anyway, back to the main point of this post. Last week's episode The Mountain and The Viper was one that I had been anxious for all season series long. Oberyn Martell, also known as The Red Viper is one of our favorite characters in the series. I was excited to see HBO build him up more than the book did, but we all know what happens to the characters we love on Game of Thrones, now don't we?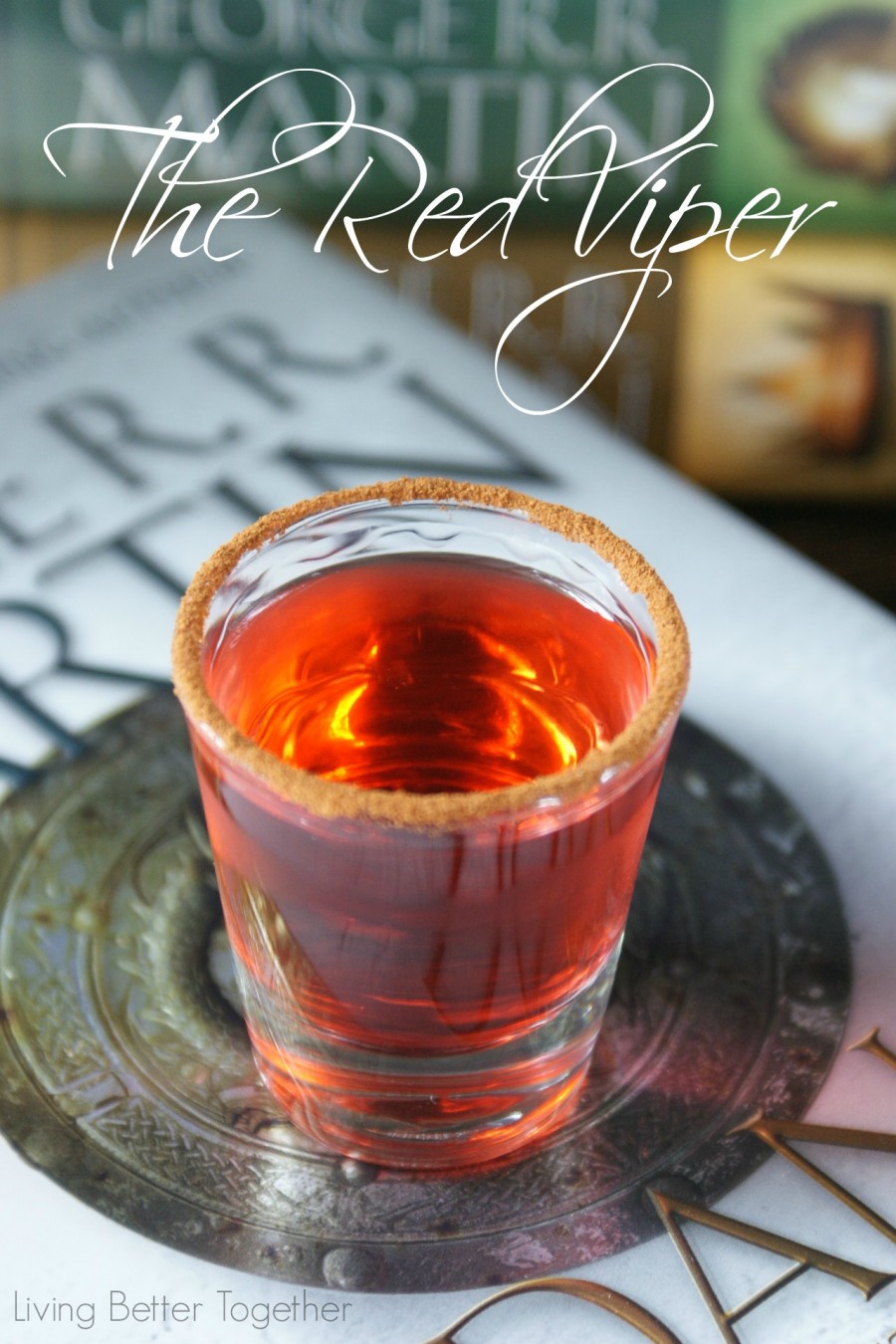 The Mountain & The Viper Cocktail
PIN IT TO YOUR RECIPES BOARD ON PINTEREST!
FOLLOW SUGAR & SOUL ON PINTEREST FOR MORE GREAT RECIPES!
So Tuesday, I'm at work and this idea comes to me, an idea that made me want to dash out the office and run home to make the awesomeness I just dreamed up. I thought to myself, how about a cocktail called The Red Viper, I mean it just sounds bad ass, am I right? But then I got a little sad, you all know why, you're probably a little sad too.
It would have been the perfect post for last week, but now it seemed too late. Then I told Matt the idea and he helped me elaborate on my initial stroke of genius. He said let's do an In Memoriam post, let's represent The Mountain and The Viper, it was the name of last week's episode after all.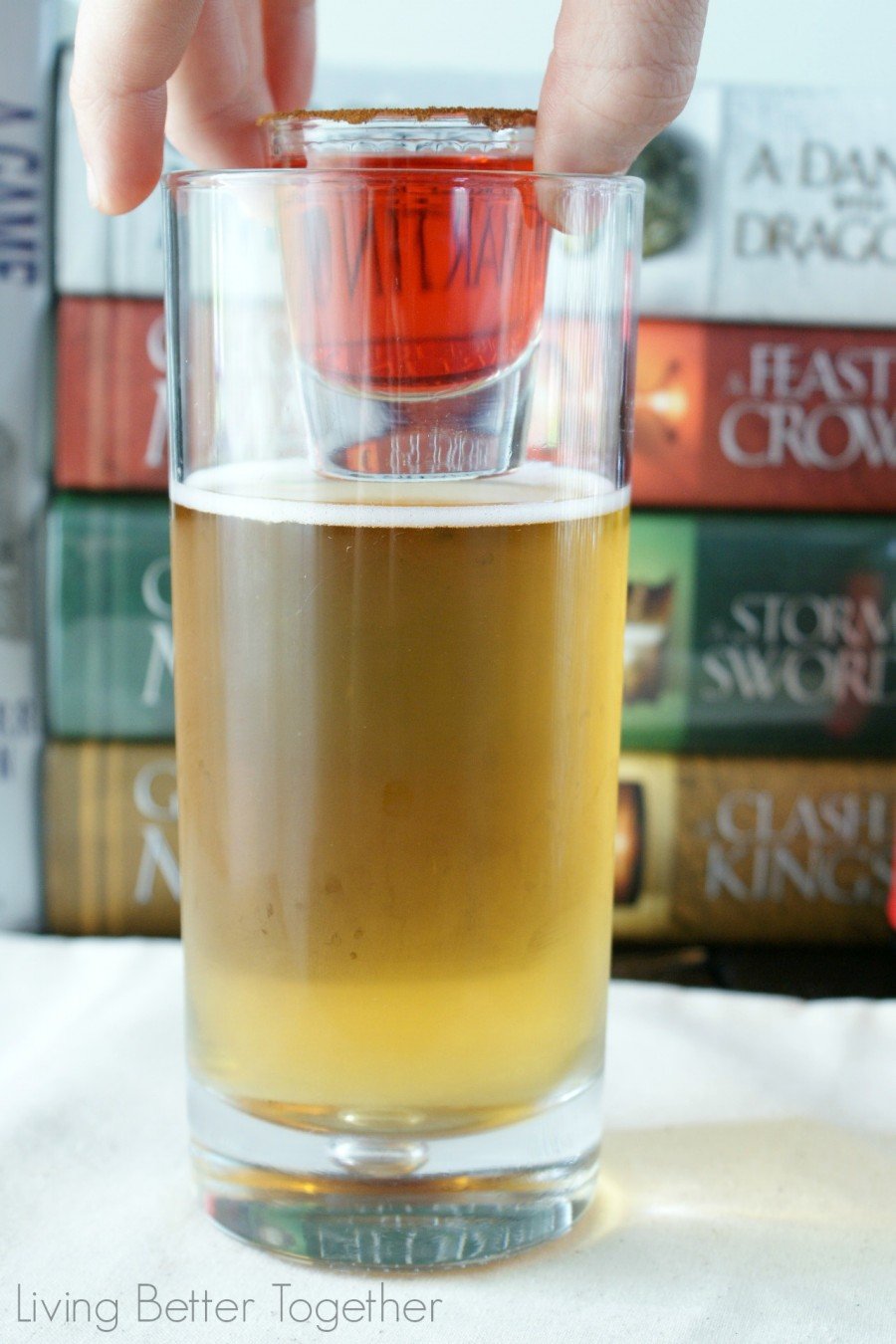 We began dreaming up our concoction, something big and simple for The Mountain and something small, hot, and quick for The Red Viper. Then we decided to do a drop shot, I know, we're not in college anymore… but you can still get pretty wild sitting on the couch, on a Sunday night, watching Game of Thrones in your mid-twenties, right? No? Well, whatever, it's what you're getting.
We decided to go with a hard cider, simple enough, but still flavorful with some body for The Mountain. As for The Red Viper, we decided we wanted to do a cinnamon based shot with some Vietnamese cinnamon, Firewater, McGillicuddy's Apple Pie and bourbon. Drop The Red Viper in The Mountain and like George R.R. Martin, kill 'em both!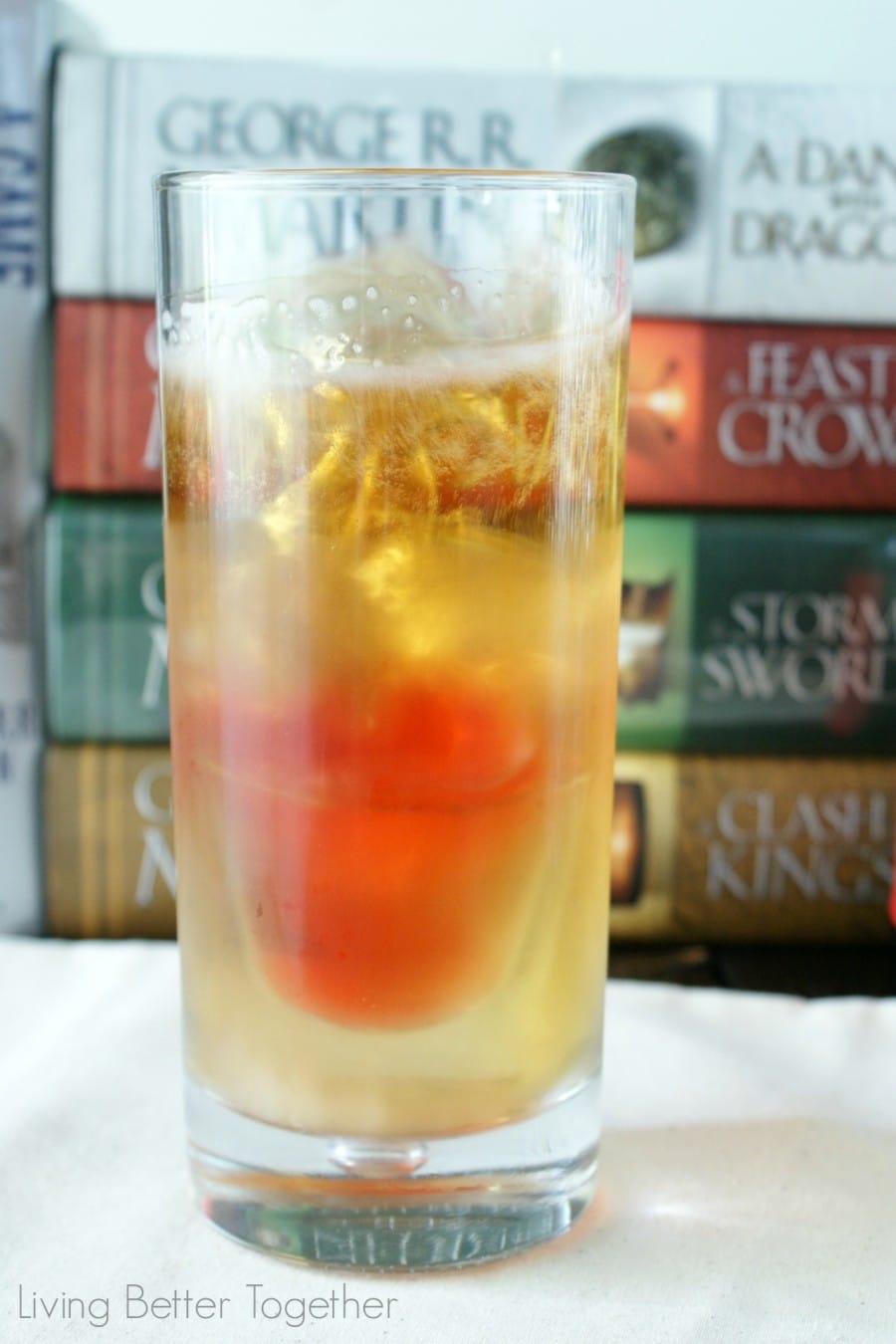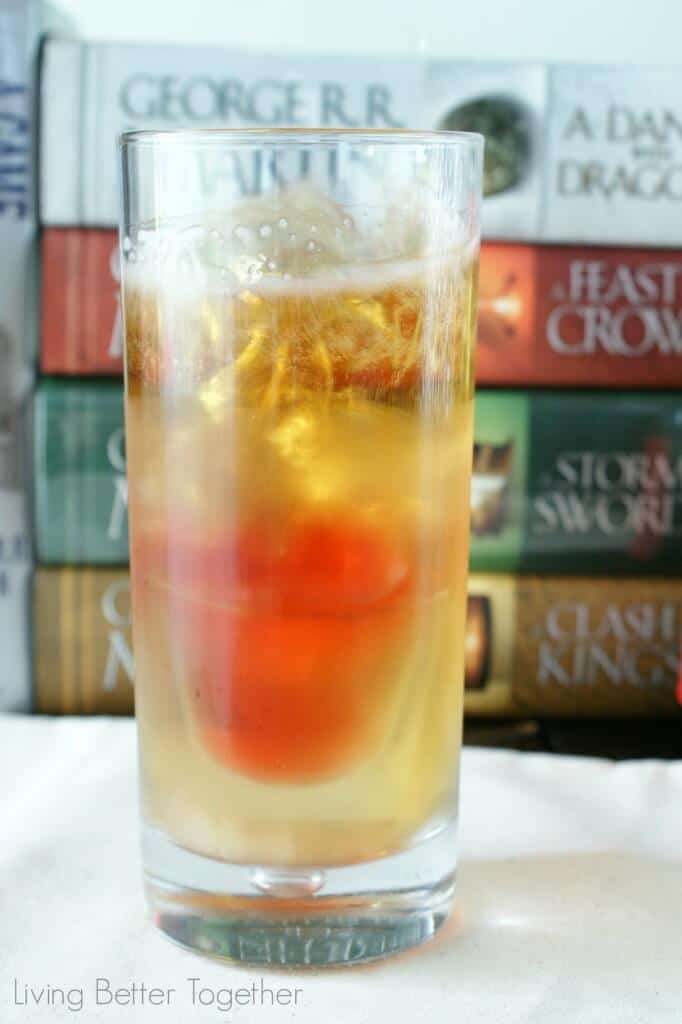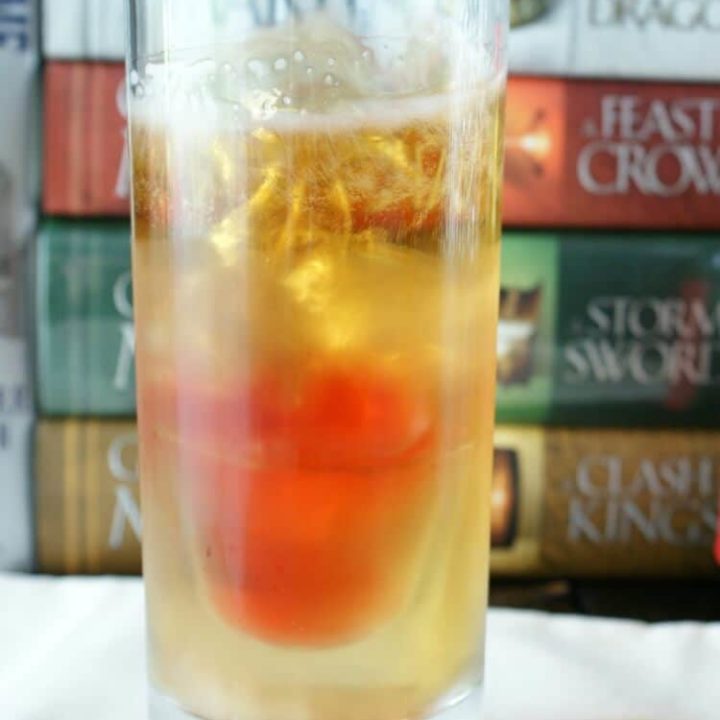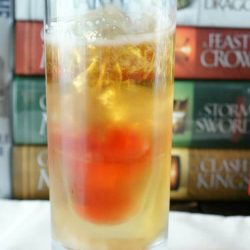 The Mountain & The Viper Cocktail
Ingredients
1

Bottle Woodchuck Crisp or another Hard Cider

1

part Firewater

100 Proof Cinnamon Schnapps

1

part Bourbon

Splash of McGillicuddy's Apple Pie

Cinnamon
Instructions
Pour chilled hard cider into a tall glass.

Line rim of shot glass with cinnamon.

Add fire water, bourbon, and McGillicuddy's to the shot glass.

Drop shot glass in the cider and enjoy.