These Movie Night Marshmallow Treats are so easy to whip up! A buttery marshmallow treat loaded up with popcorn, peanuts, and chocolate – Perfect for movie night!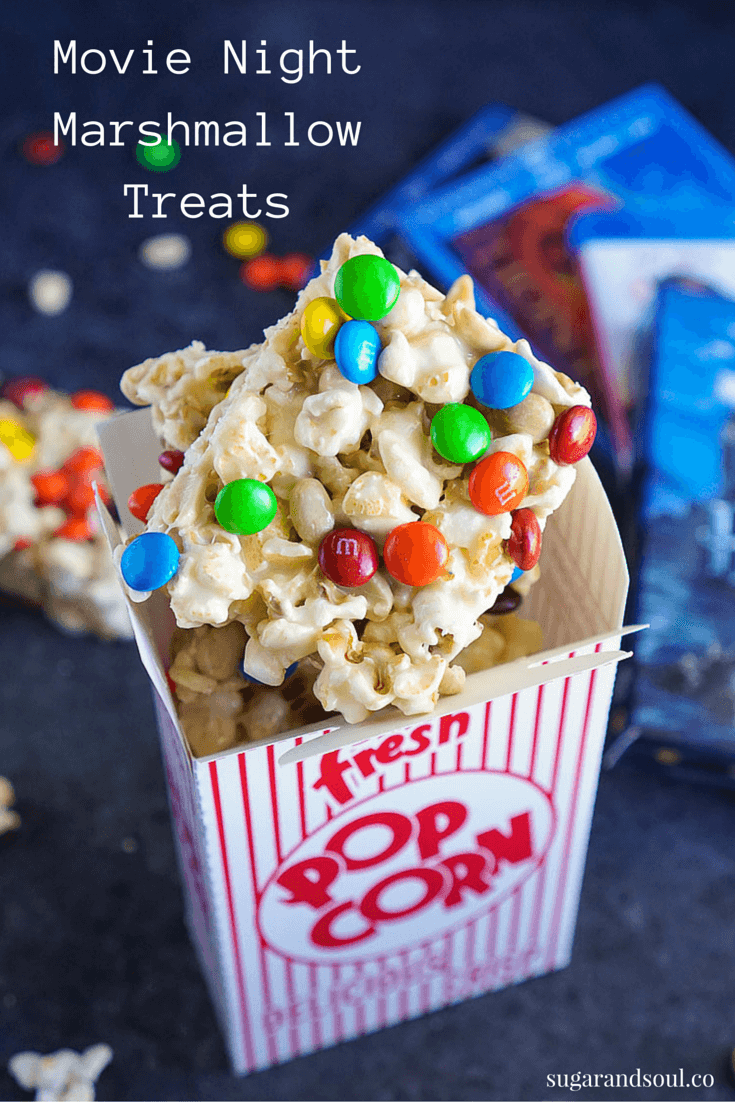 I woke up to a really strange sound this morning… my furnace. We've been living in the 80s (temp wise, not the decade) for the last couple weeks here in Maine and last night my house cooled down to less than 64 degrees! I'm currently writing this with a fleece on because I kind of refuse to turn the heat on, but man is it chilly. I guess that means Fall is finally here, even if it is a few days early.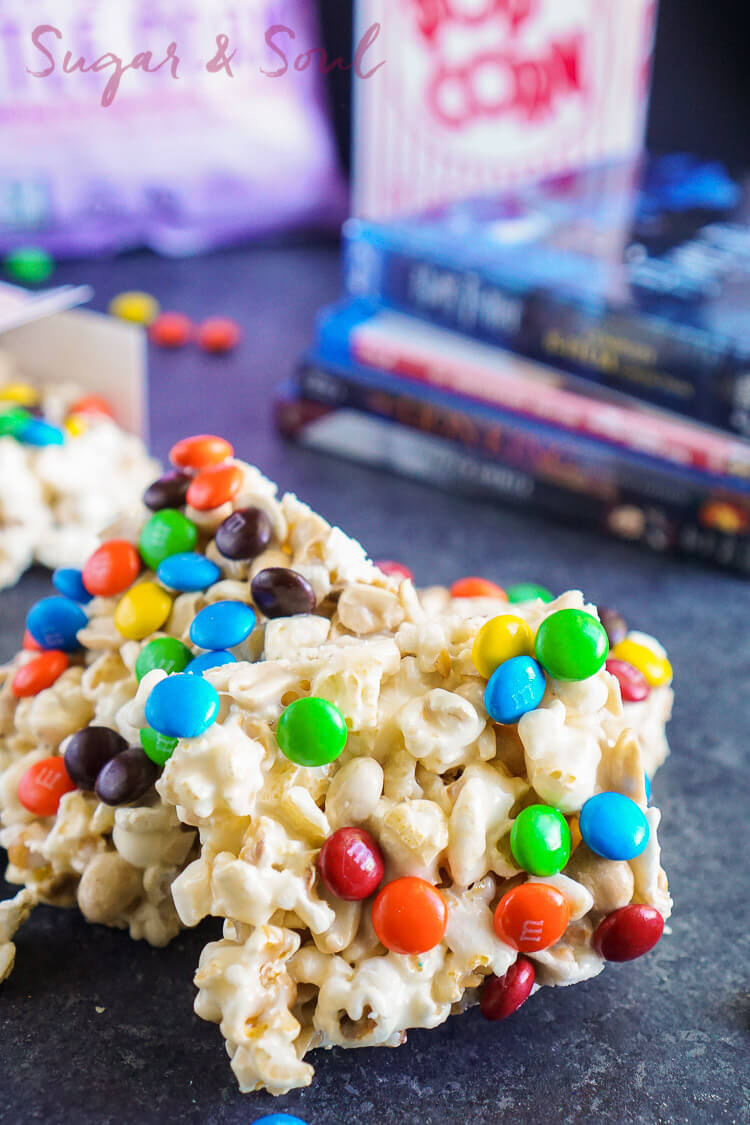 With the cooler air hitting, it's definitely putting me in the mood for movie nights cuddled up on the couch with the dog at my feet. But let's face it, it's not a real movie night without snacks. You know, popcorn, candy, the works. So let's just combine them in one awesome treat with some sticky marshmallows. It's like rice krispie treats but moviefied, yes, we're making words up now!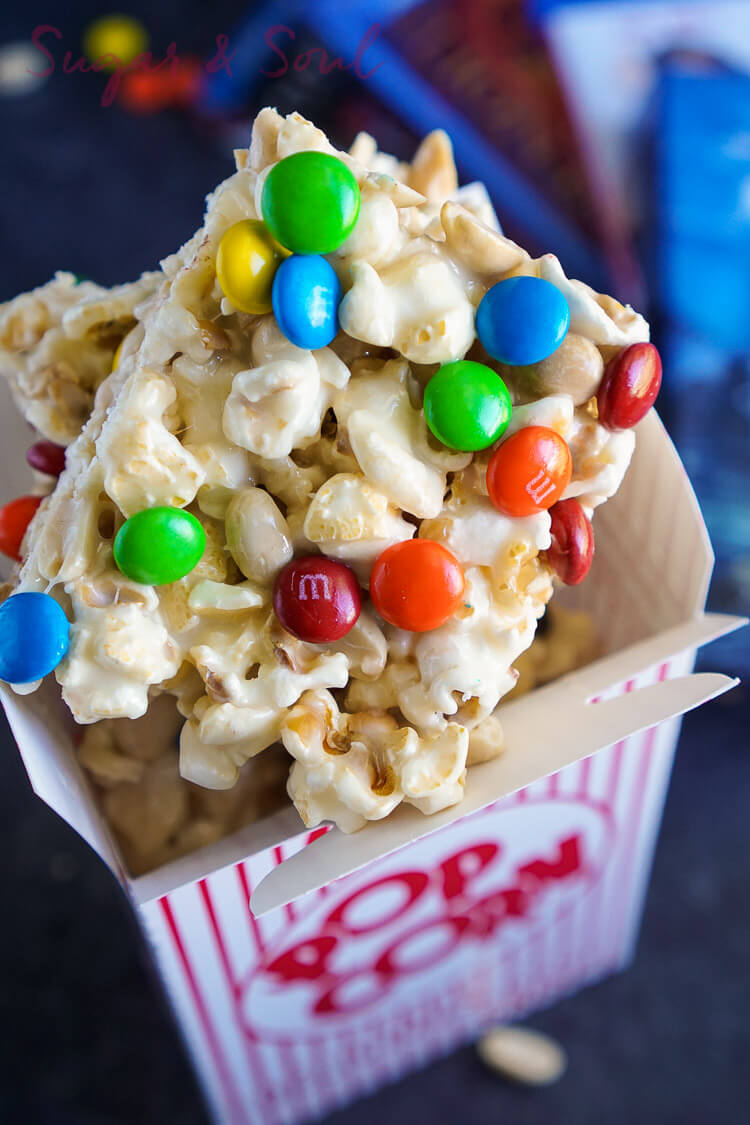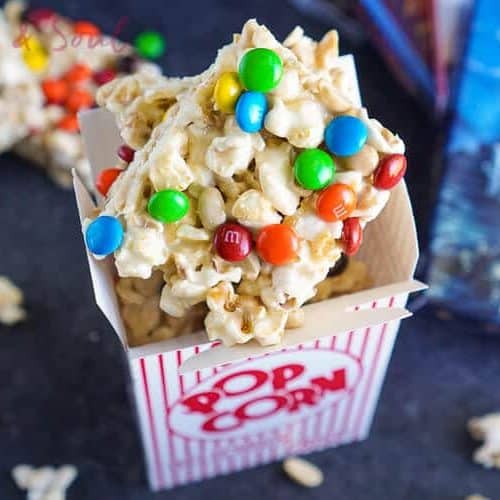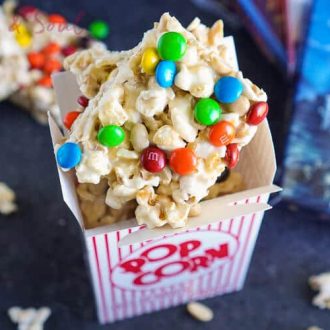 Movie Night Marshmallow Treats
Ingredients
6

tbsp

Butter

10

oz.

Marshmallows

6

cups

BOOMCHICKAPOP Sweet & Salty Kettle Corn

1

cup

Dry Roasted Peanuts

1/2

cup

Chocolate Coated Candies
Instructions
Butter an 8x8 inch pan and set aside.

Melt butter in a large pot over medium heat.

Add marshmallows to melted butter and stir constantly until marshmallows have melted.

Remove from heat and stir in BOOMCHICKAPOP Sweet & Salty Kettle Corn and peanuts.

Transfer to prepped buttered pan.

Wet your hands (or butter them) and gently press mixture flat into the pan, sprinkle chocolate coated candies out over the top and gently press them into the popcorn mix.

Let set for at least an hour before cutting.