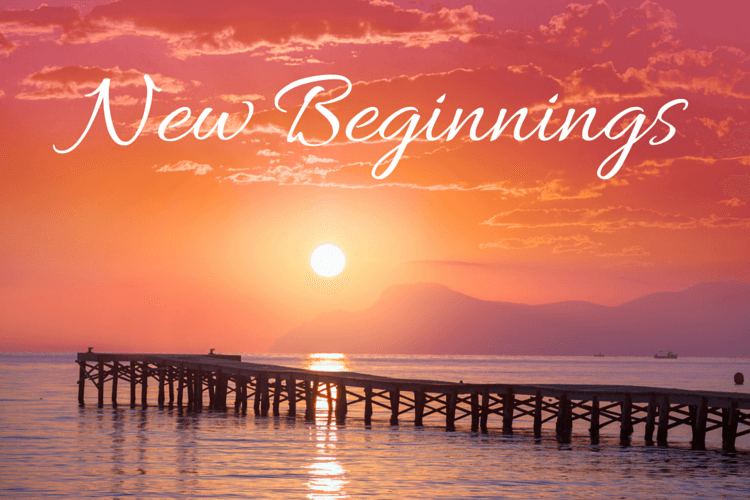 On January 9th, 2013 I wrote my first post here on Living Better Together. The post was called In Time… (landing that big-girl job), little did I know that that very post was the beginning of my actual big-girl job.
At the time, the blog was a creative outlet for me, I was a tax widow that needed something to occupy my time when the 8-5 was through. So I thought, "Hey, I'll start a blog!". When I started I was pretty much just rambling, taking photos with my phone (though I had a great DSLR), taking photos at night… no real rhyme or reason to it other than that it was fun.
By the time that summer came along, I soon realized that natural light was my friend and food was my passion. I said goodbye to the majority of the DIY projects and really zoned in on the good stuff. In March of 2014, I got my first paid sponsored post and was like "Wait, what? Someone wants to PAY ME to do this?" Okay, a little spending cash is always good.
It was around that time that I started to feel a little stagnant in my job though and neither Matt nor I were really feeling the direction things were headed in, nothing was wrong per say, there just wasn't much passion for the things we were doing. We legit spent a month debating quitting our jobs and leaving everything behind to join the Peace Corps and we would have done it too, except for my sweet golden retriever I couldn't bear to leave behind.
I dunno, 2014 was kind of that year where we were like, what do we want to do. And as you know, last December I turned 25 and I made you guys some cookies with a list of 25 things I wanted to do at 25. Matt calls this my quarter life crisis, I call it taking action. That post took me 12 hours to write, 12 HOURS! It made me realize that I'm the one with the power to change course and seek a happier, more fulfilling life. So that day, I added a secret 26th item to that list: Make this blog my job.
Now, I'm not talking the second full time job it's been, I'm talking about making it my one and only job. That was the day I started treating this site like a business and blogging like a boss. And that was the day everything started to change. I was going to do and share what I loved and write about it openly and honestly and just hope that you guys enjoyed it. So that's what I've been doing, I've been pouring my heart and soul into this site. I've sacrificed sleep, family time, girl's night, you name it.
For the last 9 months or so, Matt and I have been running on all cylinders. Every day I get home from the office and go straight to the computer to edit and write. Every weekend is spent testing recipes and taking photographs. Otherwise known as a tornado (me) hitting the kitchen and the first responder (Matt) following behind me to clean it up. (He's WAY too good to me!) This site has literally been running our lives and making all the decisions. As Matt would say, "The blog comes first". But we've known that our efforts would pay off, and I am so overwhelmed and blessed to say that they finally have.
A lot of stress, a lot of tears, a lot of cookies flying across the kitchen, but here I am, here we are, ready for the next chapter. Tomorrow is officially my last day at the law firm and on Friday I will be self employed and working from home. It still hasn't quite hit me that this is really happening, that I can replace my office income with something I truly love and have a passion for. And while my friends and family have helped get me here and been so amazing and supportive, it's really all of you that I owe thanks to.
Without you, my readers, this site would have no purpose and I wouldn't be able to make a living doing something that I love and meeting amazing people along the way. This journey has been so incredibly amazing, I even met some of my very best friends even though they live all over the country, all thanks to blogging. And even if everything crashes and burns tomorrow, those friendships and the daily interactions and comments and emails with all of you will have been worth it.
But the excitement of this new beginning doesn't come without sadness. You see, I've loved working at the law firm, I work with some pretty amazing people with personalities that just can't be beat. If I could keep up the pace of doing both, I would, but it's time for me to step back and enjoy my life again and sleep more than 5 hours a night. I'm going to miss them greatly. It would be easier if they were mean to me and it was an awful place to work, but it's not. It's more of a family or community than anything else and one I hope to continue to be an extended member of. Thank goodness for Facebook, right?
So this was the big news I've been teasing all of you with the last few weeks and though you're probably not as excited as I am, it does mean that I'll have more time to bring you great new content each day! This is definitely the biggest risk I've ever taken in my life and while I'm scared as hell, I'm excited about what the future holds.
So yeah, tomorrow is a big day. Not only is it my last day at the office, but it's Matt and I's 10 year anniversary (4th wedding anniversary), AND it's also the day that Sugar & Soul will launch, replacing Living Better Together. Don't worry though, all the content will still be here and even if you type in www.sugarandsoul.co it will redirect you to the new site automatically. A new chapter deserves a fresh face and a new beginning. And I can't wait to share it with you!