The Northern Lights in Iceland are unlike anything I have ever witnessed. The vibrant lights dance among the stars and remind us how little we truly are. A bucket list must!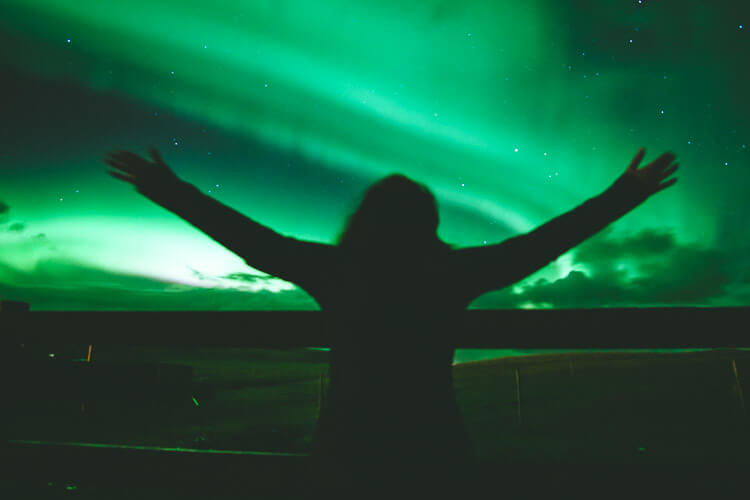 It's been a couple week's since my last Iceland post, where on earth is this month going and how are we already creeping up on the end of November? I've been home from Iceland for six weeks, and my heart and soul ache to go back so badly.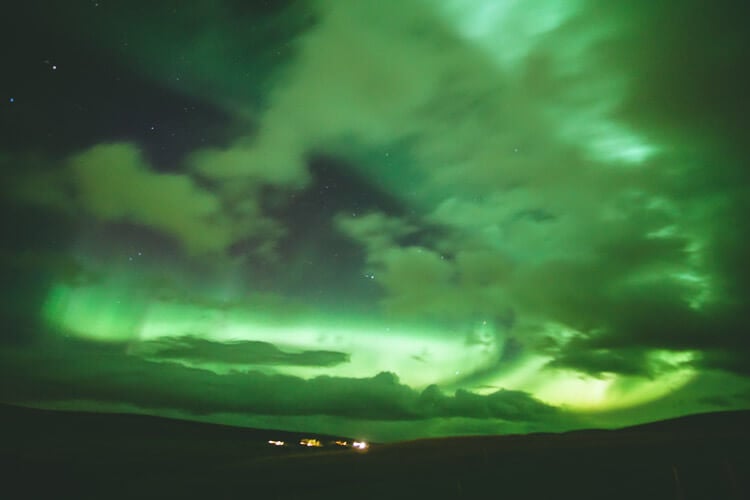 Iceland is simply amazing, and even more so for it's stunning Aurora borealis in the winter.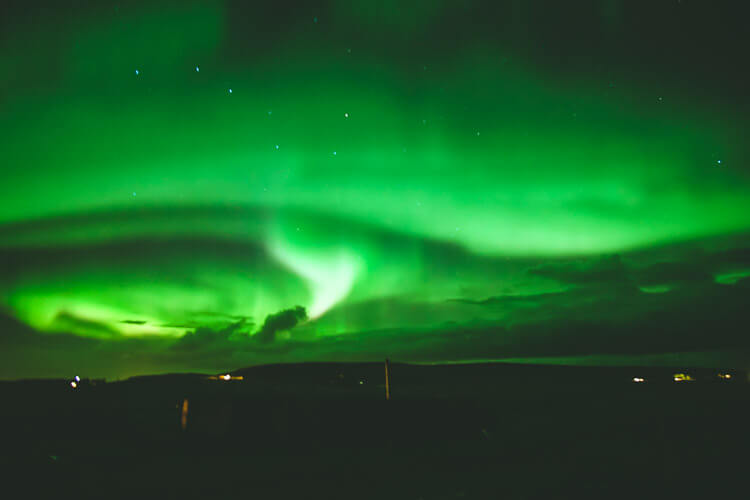 We were fully aware that there was a good chance we wouldn't get to see them since we were there in October, which is the very beginning of their season. But we actually flew through them on our flight in, such a unique experience!
Some of these pictures, like the two above, were taken within the same minute so you can see just how fast the sky changes.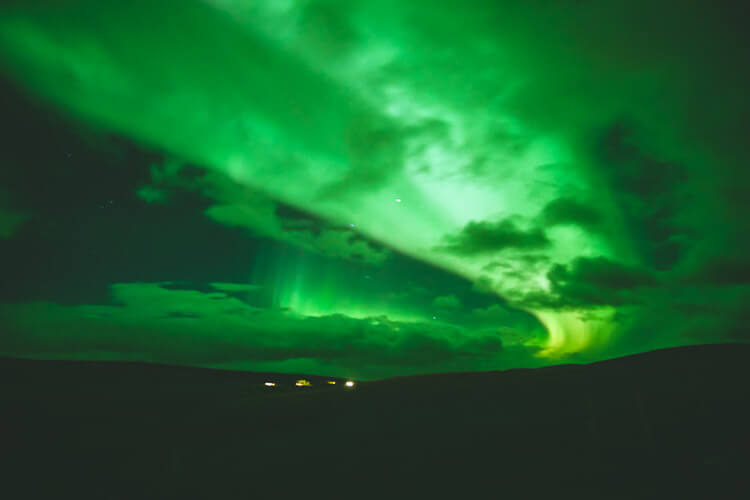 I'm sure most of you who have traveled (especially across time zones) know that it's a bit exhausting and exhausted is just what we were when our host knocked on our door saying "The lights, the lights!" My mother had just gone to bed, but we weren't missing them for nothing!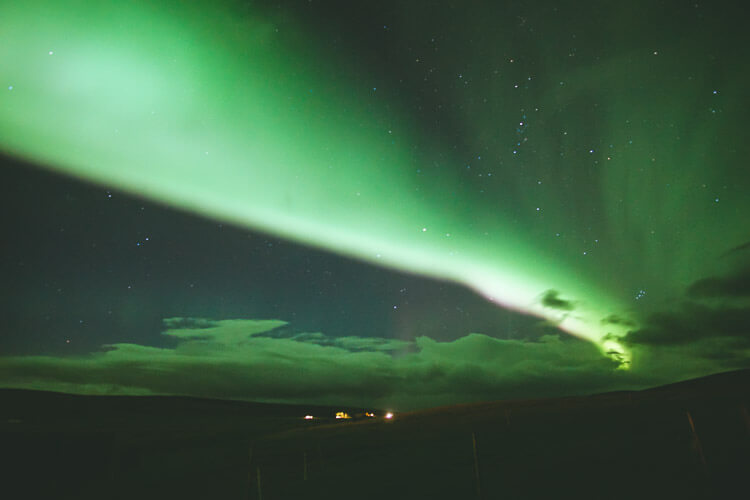 Living in Maine, it's not uncommon to see the Northern Lights, in fact there were hints of them just a few nights ago. But they don't even come close to touching the spectacle we saw in Iceland.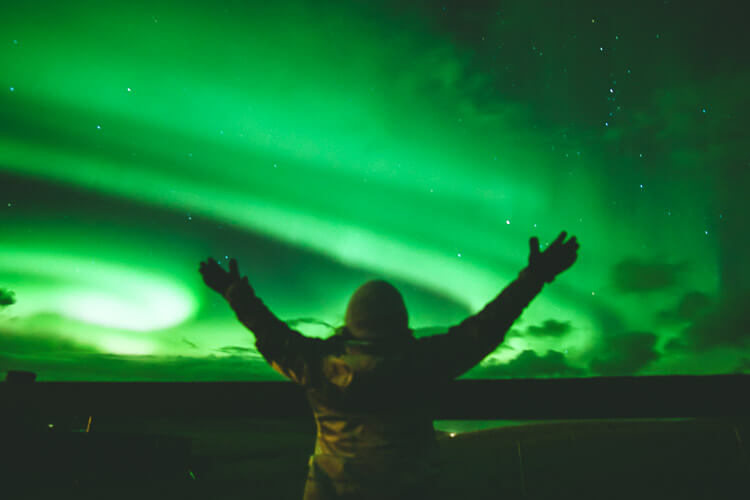 My mother was right in heaven.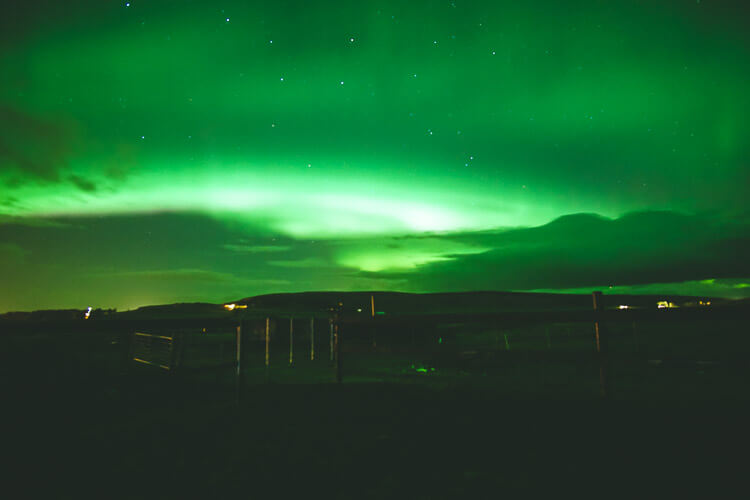 I purchased a new lens to better capture them on the trip since the 12mm wide angle was highly recommended for night shots with my SONY a6000.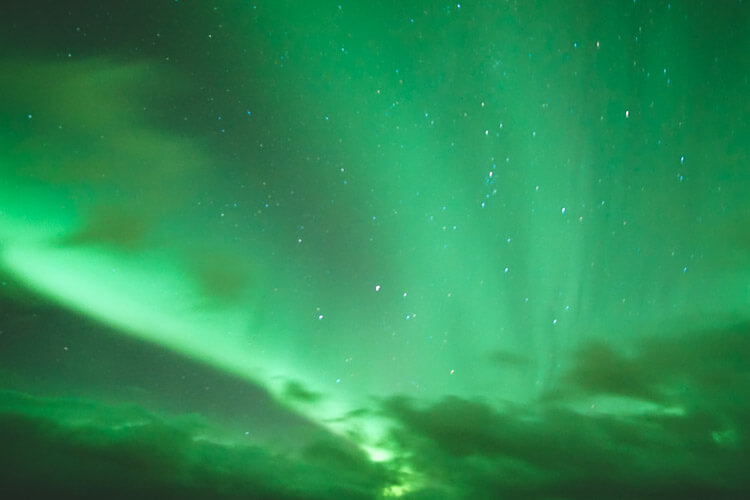 It took me a bit to figure out how to get it right as you'll see in the progress of the pictures. My camera comes with a Superior Intelligence setting and I found that's what worked best when trying to capture this incredible part of nature. The exposure time on these photos range from 3 to 20 seconds with an ISO of 3200, in case any of you photography folks were wondering.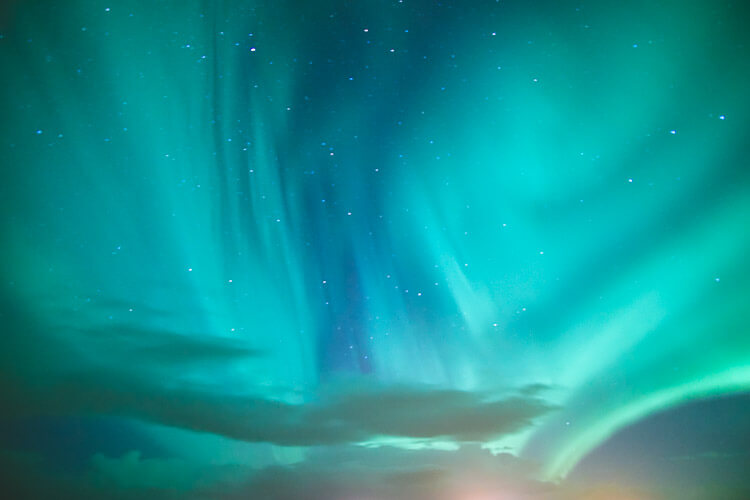 The Northern Lights are are caused by the collision of free electrons and protons from the sun and gas particles in earth's atmosphere. Solar winds carry the subatomic particles from the sun's atmosphere to ours. Most of the earth's magnetic sheilds are strong enough to block the particles from entering, but it's weaker at the poles which results in the lights of the Aurora Borealis and the Aurora Australis.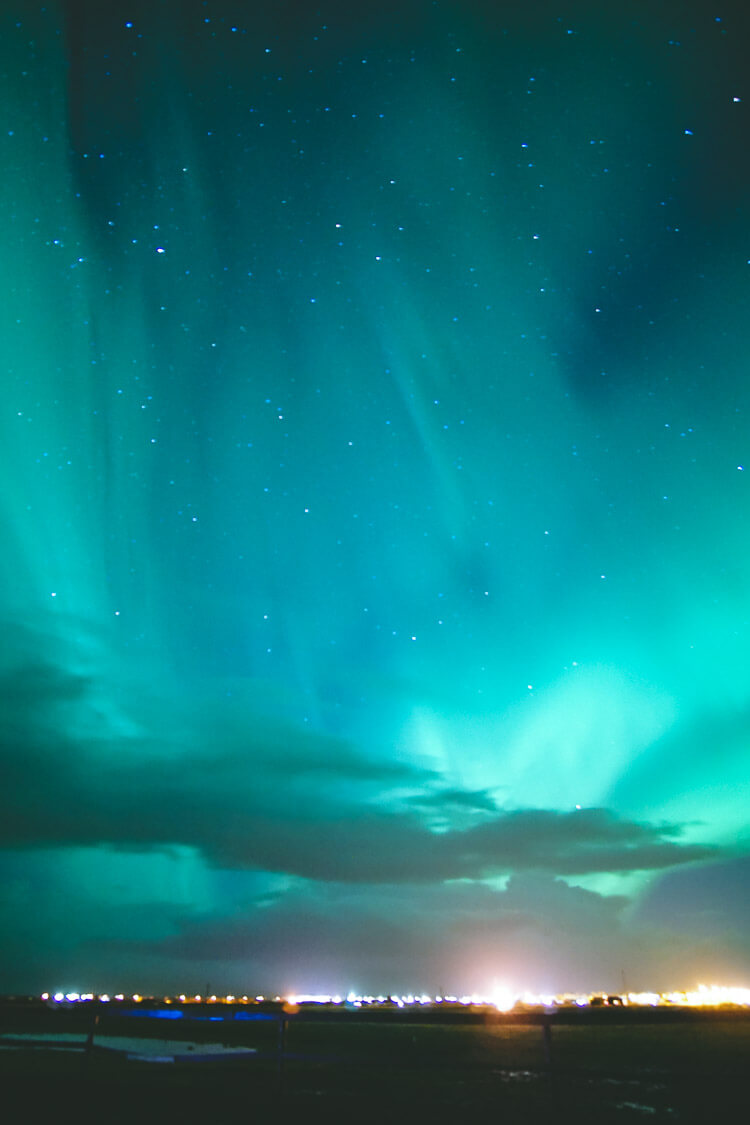 Different colors of the Aurora Borealis are caused by the different elements and altitudes in which the collisions happens. The most common of colors, a yellow-green, happens with oxygen molecules about 60 miles above the earth. The blue, purple, and pinkish hues are caused by nitrogen and the rarest of colors, red, is caused by high altitude oxygen particles about 200 miles above earth.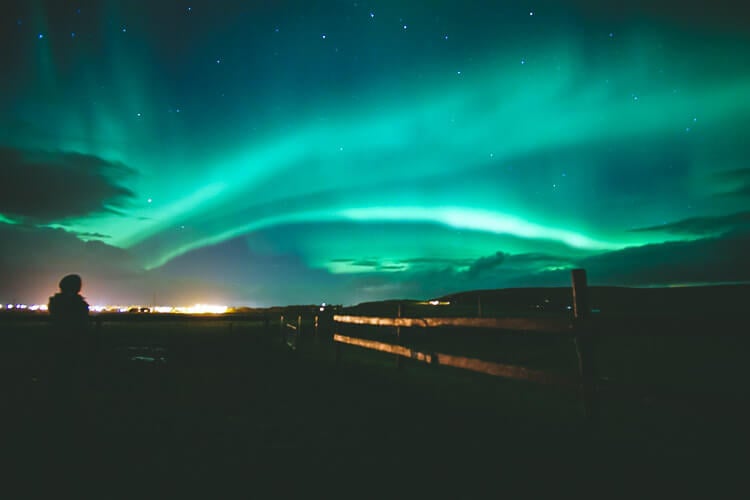 Feel like we just took a little trip back to 7th grade science? Yeah, me too. Sorry about that.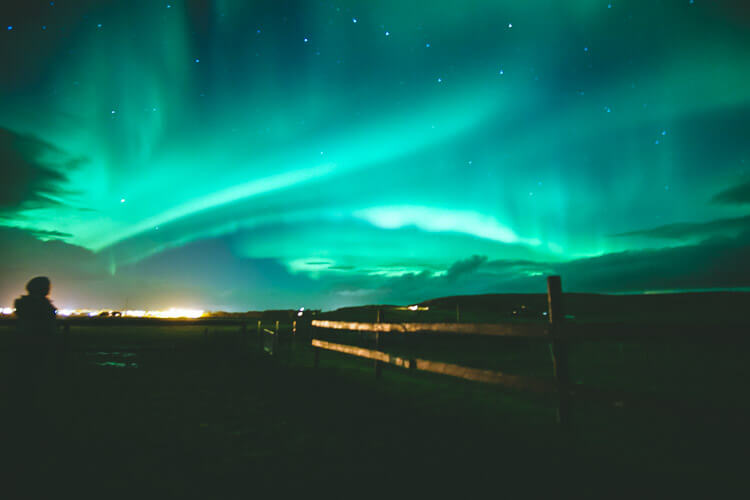 I was lucky enough to see the northern lights in Iceland three times while we were there. Each was a completely different show and none disappointed! One night was filled with greens, the other with blues and one morning I got up really early and went out to see lights that looked like soapy water around the moon.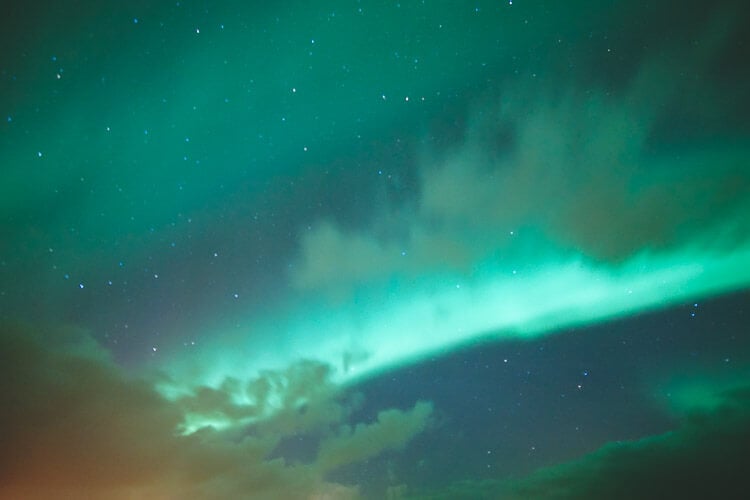 I've heard it's been a fantastic year for the lights and following along on Instagram has me longing to go back, but for now, at least I have these amazing photos and the memories of chilly nights in the pasture watching one of the most marvelous events in the universe! I leave you now with a lot more photos to peruse through, enjoy!