It's time for another tour through Scotland! This week we're covering days 4 and 5. You might remember that I said we went to Skye a little early to beat the rain, well it's a good thing it did because it rained all day. We had a four hour drive between Skye and our next stop, Oban. We took it slow and while I wish it had been clearer out so we could take in the beautiful views on the drive, the fog and rain actually added a mysterious and appealing touch of their own to the setting.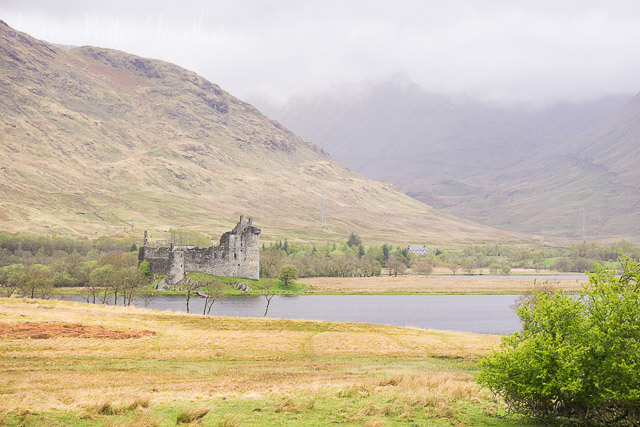 We arrived at The Ranald Hotel in Oban about mid day. I really enjoyed our stay at this hotel, the price was reasonable and it had a nice modern touch and was super eco friendly. It was a short walk to shops and restaurants as well as the waterfront. After checking in, we checked out a few shops, bought a bottle of Bruichladdich The Classic Laddie Scotch Whisky and headed for dinner a Cuan Mor. I didn't take photos of the food here, but it was just okay. I got the Venison Burger which was way too tough and Matt had a Pulled Duck Sandwich which he liked. The best part of the meal was the Gaelic Coffee and the Belgian Waffle we had for dessert, man that thing was good!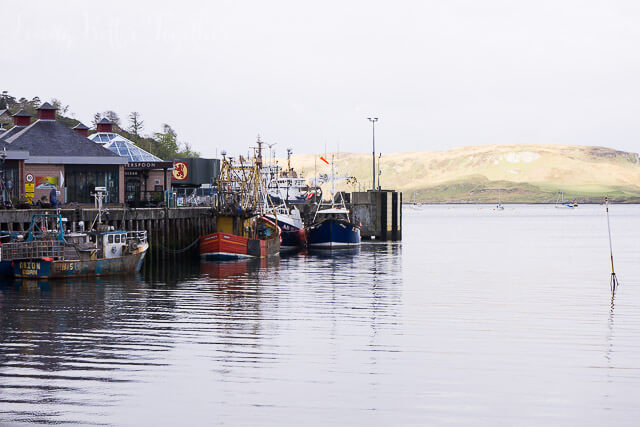 We had booked a tour through Staffa Tours to go to Iona, Mull, and Staffa the following day. I had been worried the day before because of the weather, but when we woke up the sun was shining and I was really excited. We got breakfast in the hotel and headed to the tour shop to get our ferry passes. Once they opened and we got inside the older gentleman at the counter told me our tour had been cancelled due to weather.
I thought he was joking at first, he said it the way my grandfather would tell me the store was closed just to me. Well, he wasn't kidding and we were super bummed. Though it looked nice on the mainland, the weather out on the isles wasn't so great. That mean we would miss out on what we had hoped to be the highlight of our trip: Fingal's Cave.
After leaving the tour shop, we decided to head to Stirling early as there wasn't much else to do in Oban. Even though we were both a little let down from our cancelled tour, we decided we were going to make the best of our day. It was a little foggy as we drove, but by the time we reached Doune Castle it was blue skies and sunshine!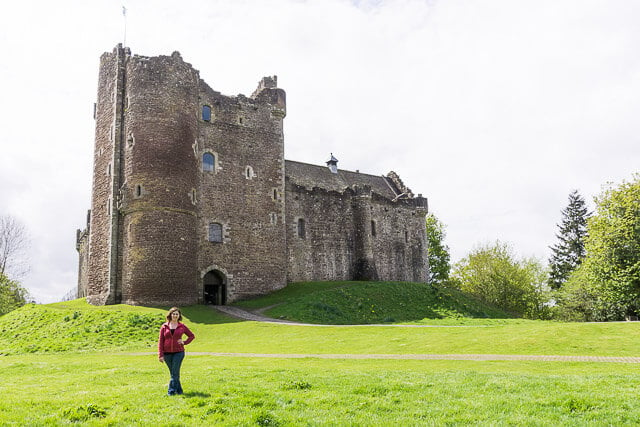 Does this castle look familiar to any of you? That's because it's Winterfell!!!!!!!!!!!!!!!!!!! Okay, it's only Winterfell in the pilot episode of Game of Thrones before they moved the filming location to Ireland. However, the castle also plays a part in the setting in both Outlander (Castle Leoch) and Monty Python and the Holy Grail (Swamp Castle, Castle Anthrax, and Camelot)! So basically, I was in fangirl heaven!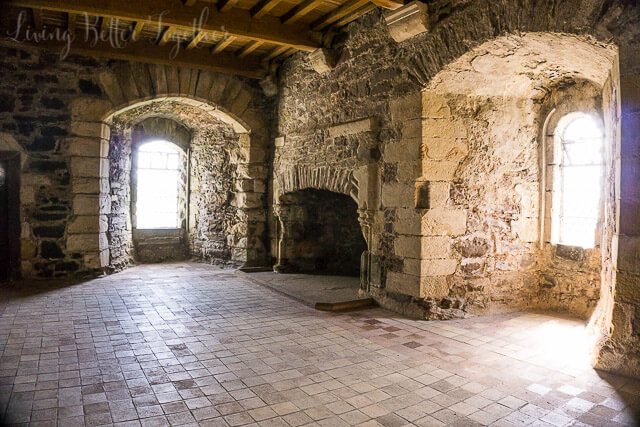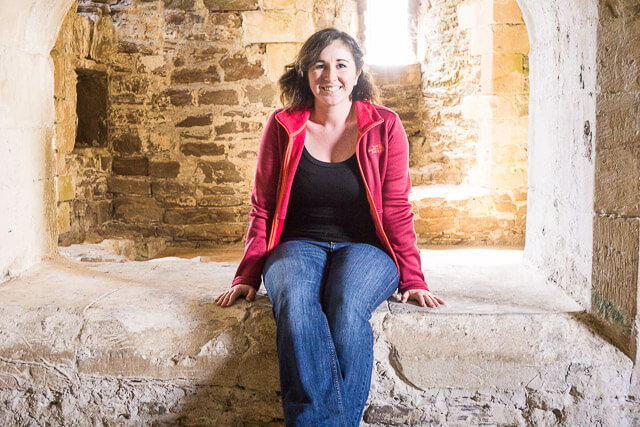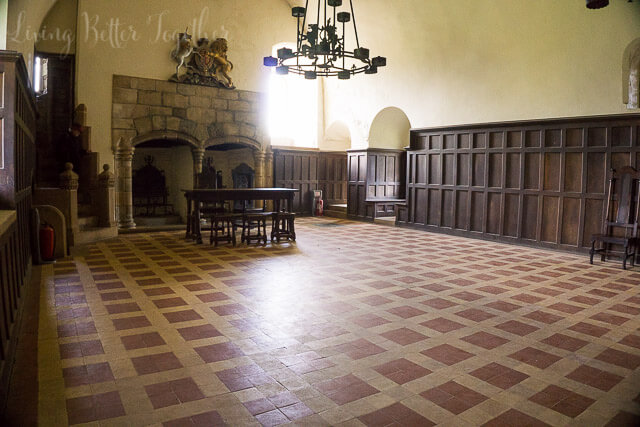 The Duke's Hall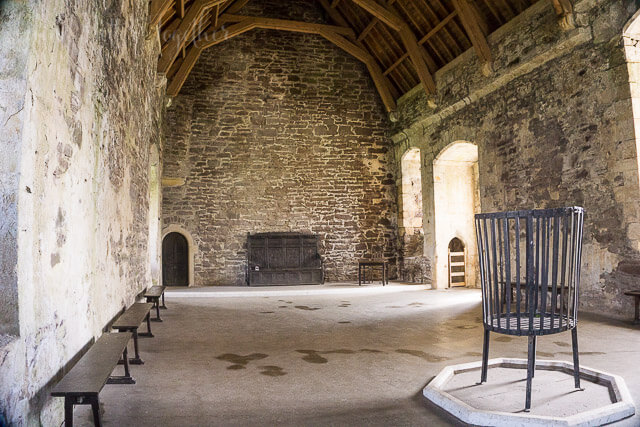 The Great Hall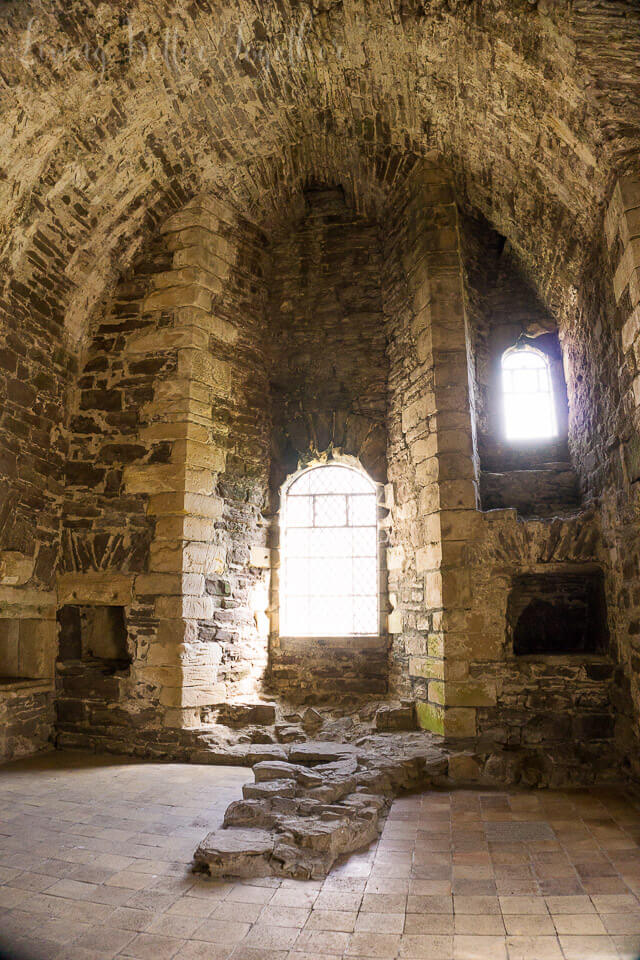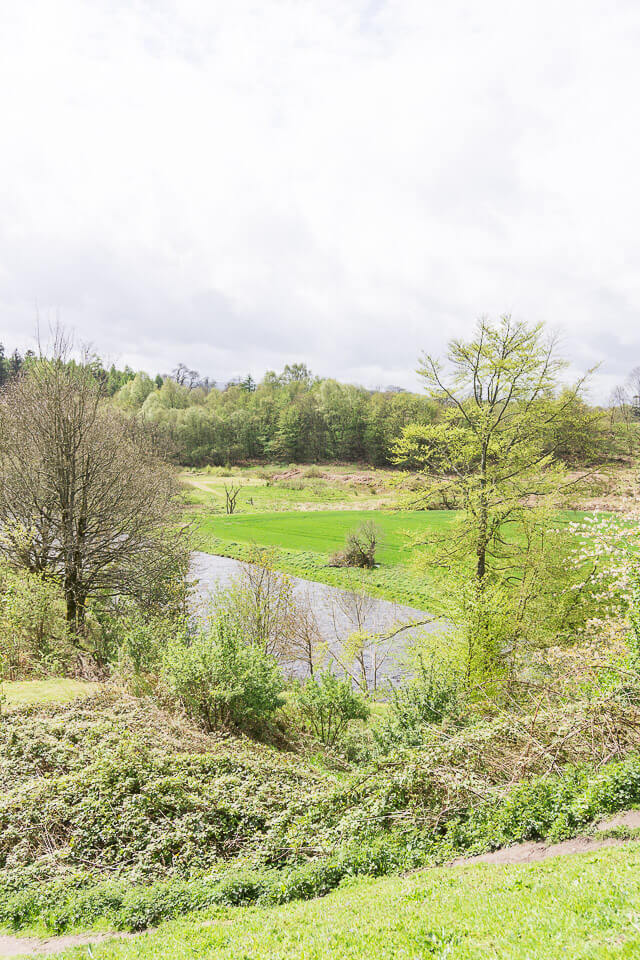 It was really cool to walk around the castle and imagining the set or two of my favorite book series brought to life! Next we were off to Stirling Castle, which was part of our Explorer Pass. In all honesty, Stirling was dull. I think it's probably great for families, but as Matt said, it was much too "Disneyfied". I did take one photo, mostly just because we had a long discussion about the possibility of Unicorns ever existing. Yeah, I know, Matt thinks I'm crazy too.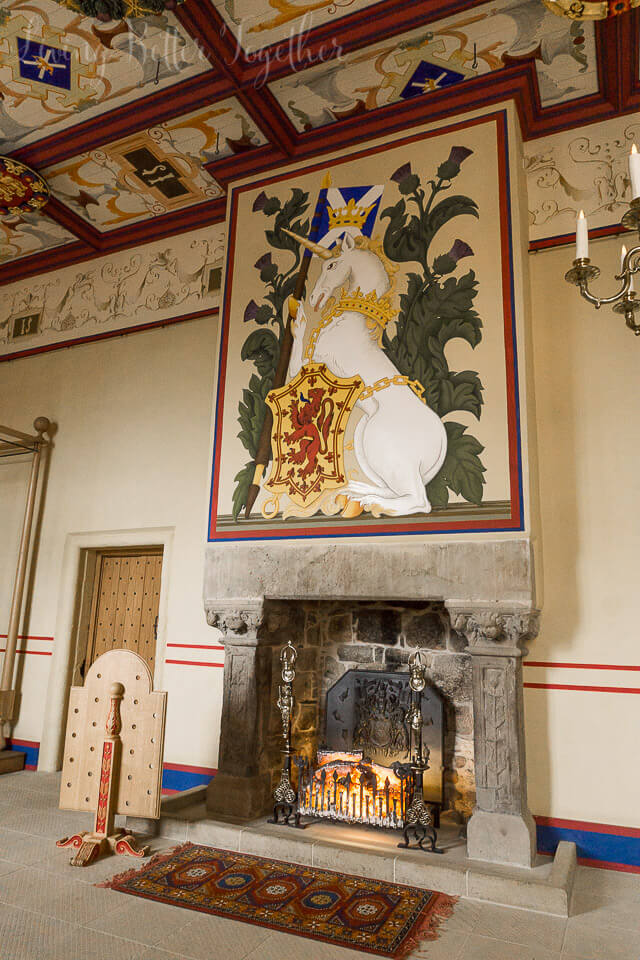 And since we decided to skip the National Wallace Monument, I did take a shot of it from the walls of Stirling.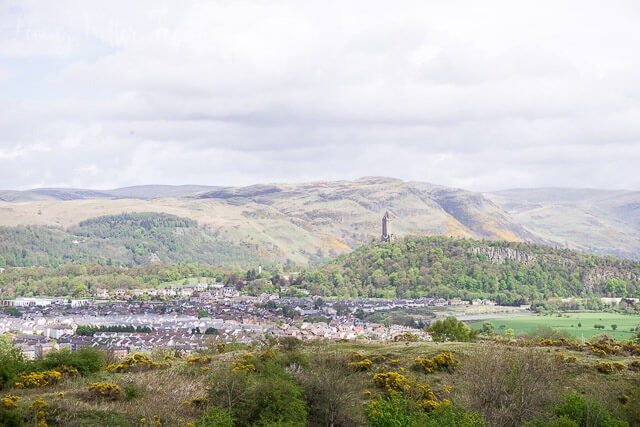 Since we found Stirling pretty boring, we decided to make a trip to Glasgow, which wasn't even on our original itinerary. Boy, am I glad we did. The Glasgow Cathedral is a MUST SEE, even if you aren't religious, the architecture and stained glass in itself will floor you. Breathtakingly stunning in every way.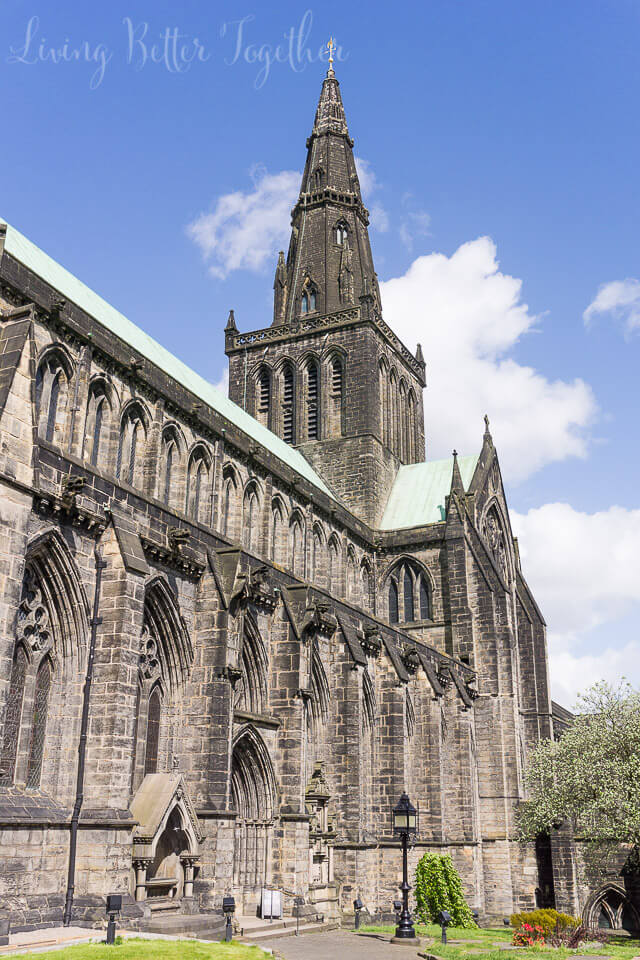 These photos come no where near doing this incredible place justice.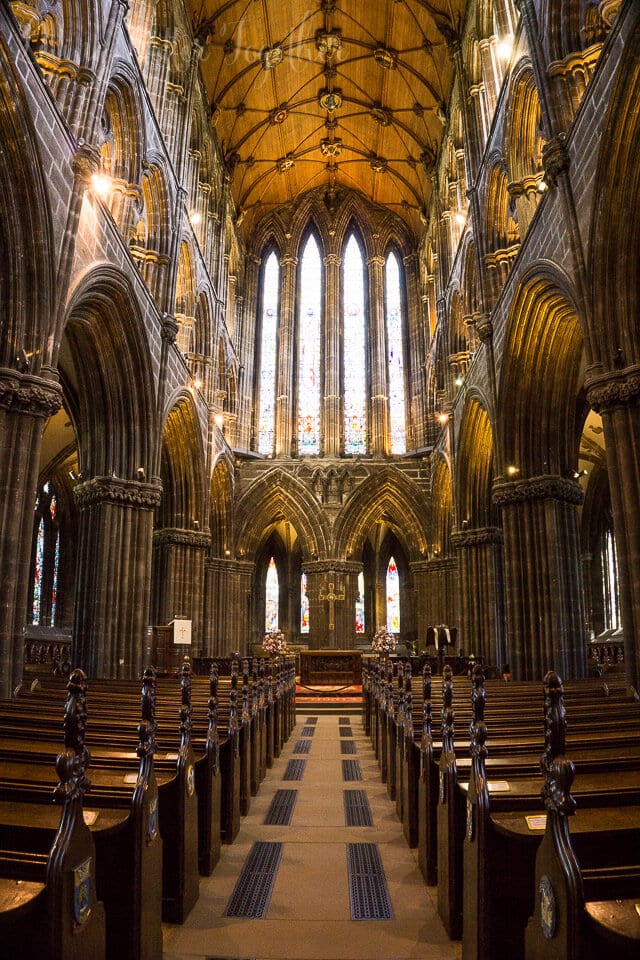 The archways were simple amazing, the ones downstairs had as many as 10 arches breaking off of a single column.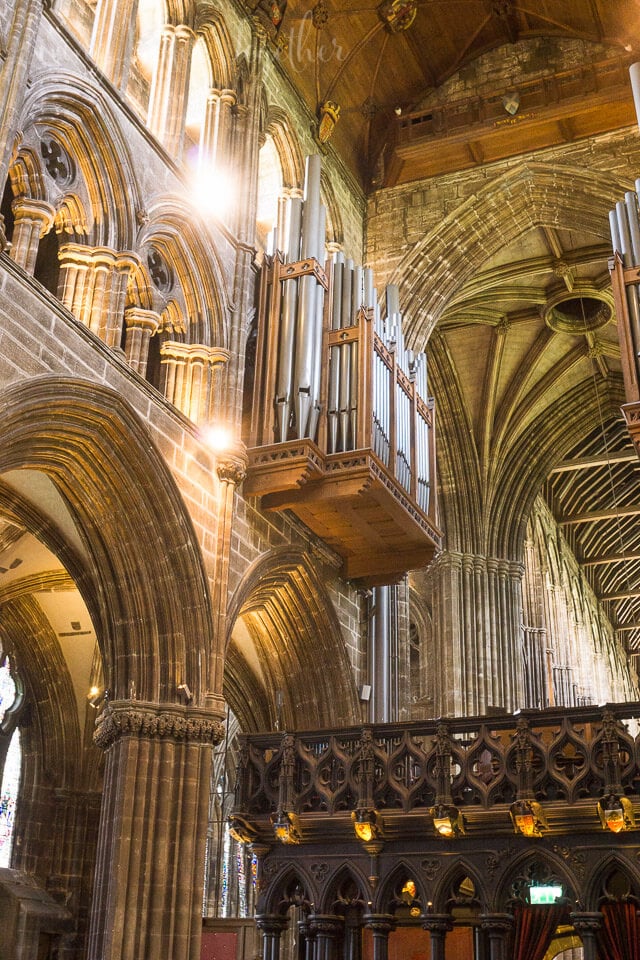 The organ was just insane.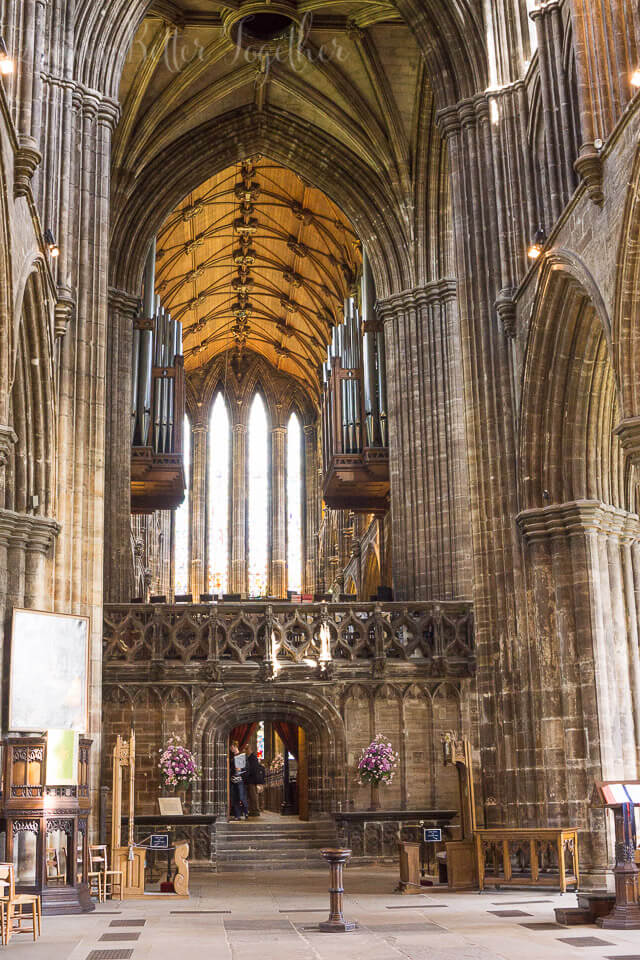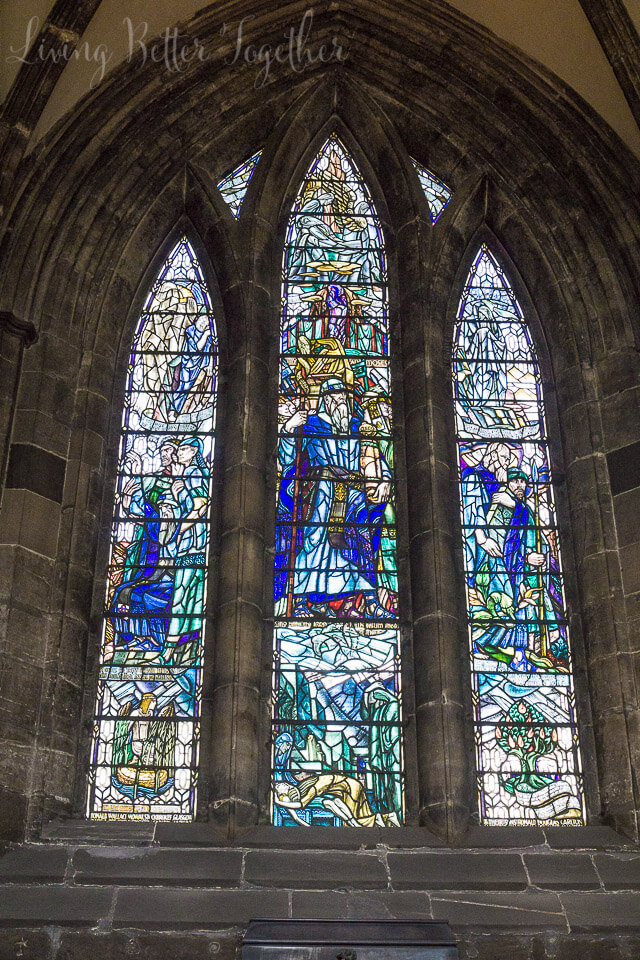 The stained glass was unlike any I have ever seen. So much detail and life brought into them.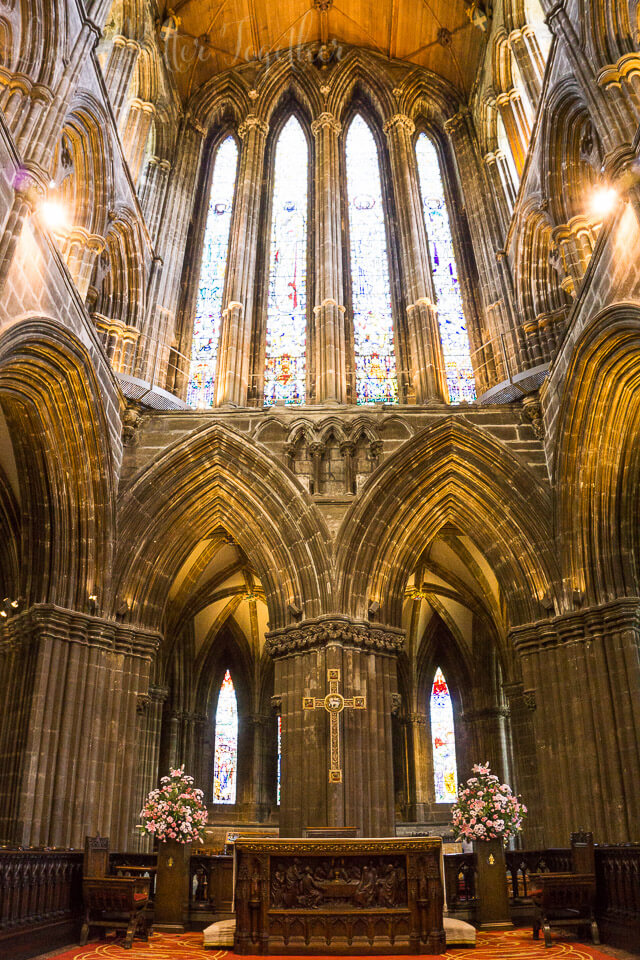 I am so glad that we got the chance to see this and don't know how I could have passed the visit up initially. I guess everything works out and we exchanged one amazing sight for another. After leaving the cathedral, which was part of the Explorer Pass by the way, we walked around the city and bit and eventually drove to the Ubiquitous Chip Restaurant. This is another MUST in Glasgow, the atmosphere was amazing and the food was even better! I highly recommend sitting in the Brasserie upstairs.
I got the West Coast Hake with pea and tarragon gnocchi and sweet corn puree, pea shoots, and crispy red onions – it was so good and I don't even like fish! Matt got the Pan Roasted Chicken Thighs with parmesan polenta, carrot puree, smoked pancetta, and broadband and pumpkin seed fricassee. His polenta was to die for! We got the Lemon polenta with brown butter ice cream and the triple chocolate mousse for dessert. Their menu changes with the seasons, but I honestly don't think you can go wrong!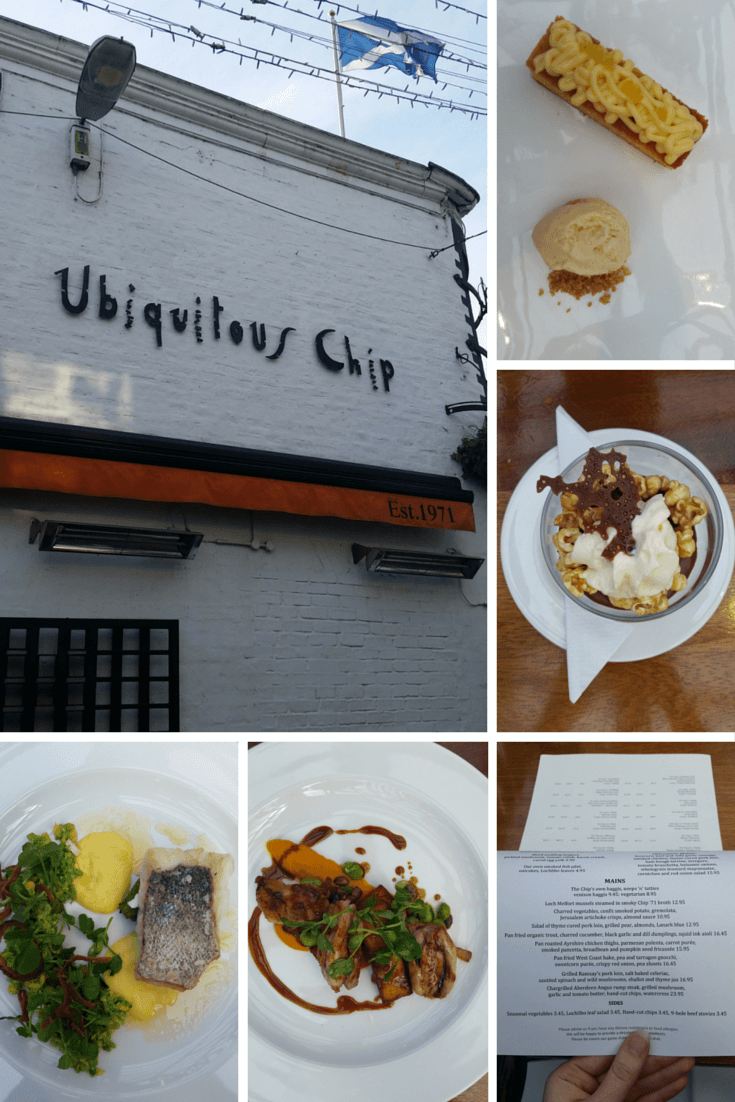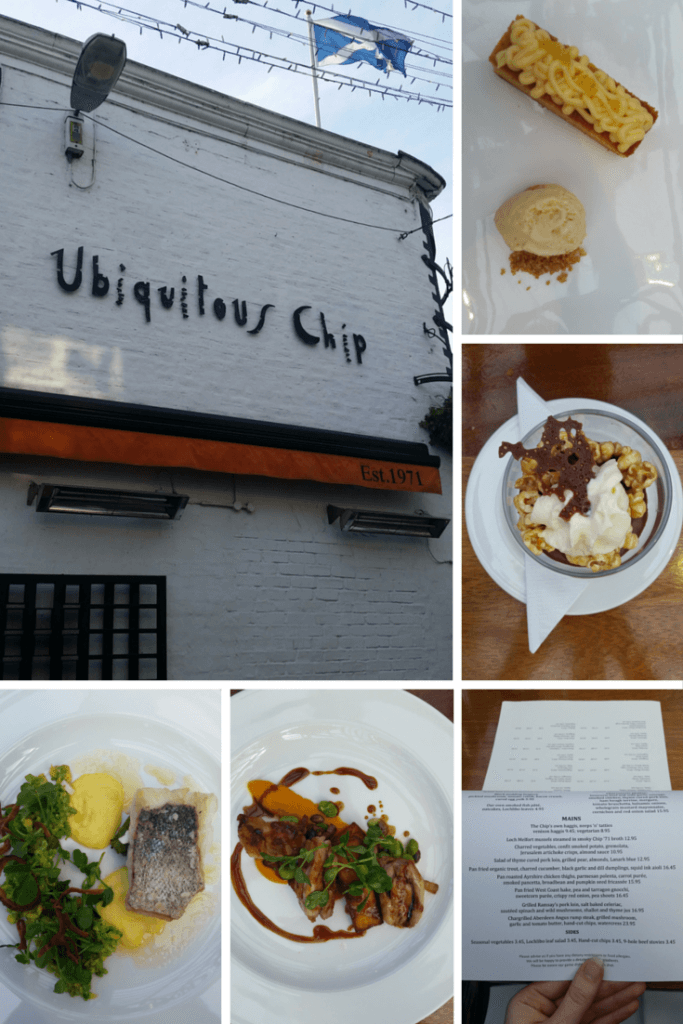 We spent the night at the Hilton Doubletree in Dunblane. It was cheap, but needs some serious updating. The room was large and nice though. See you guys next week with a recap of our time in Edinburgh!
Read more about our trip to Scotland: