These Orange Marmalade Cream Cheese Sweet Rolls are a quick and easy breakfast!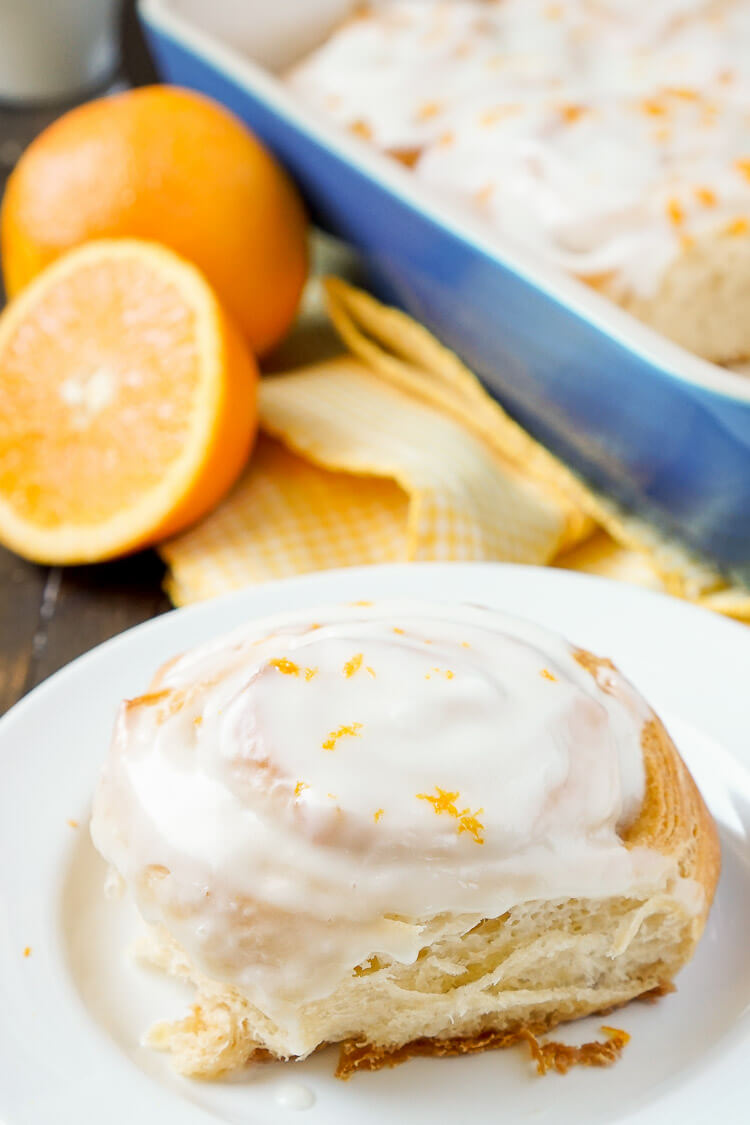 Hey Guys! Sorry I left you hanging a bit on the Oscar recipes, I had them all made before I left on my trip to Puerto Rico and planned to work on them while I was traveling but then I decided to just enjoy my mini vacation.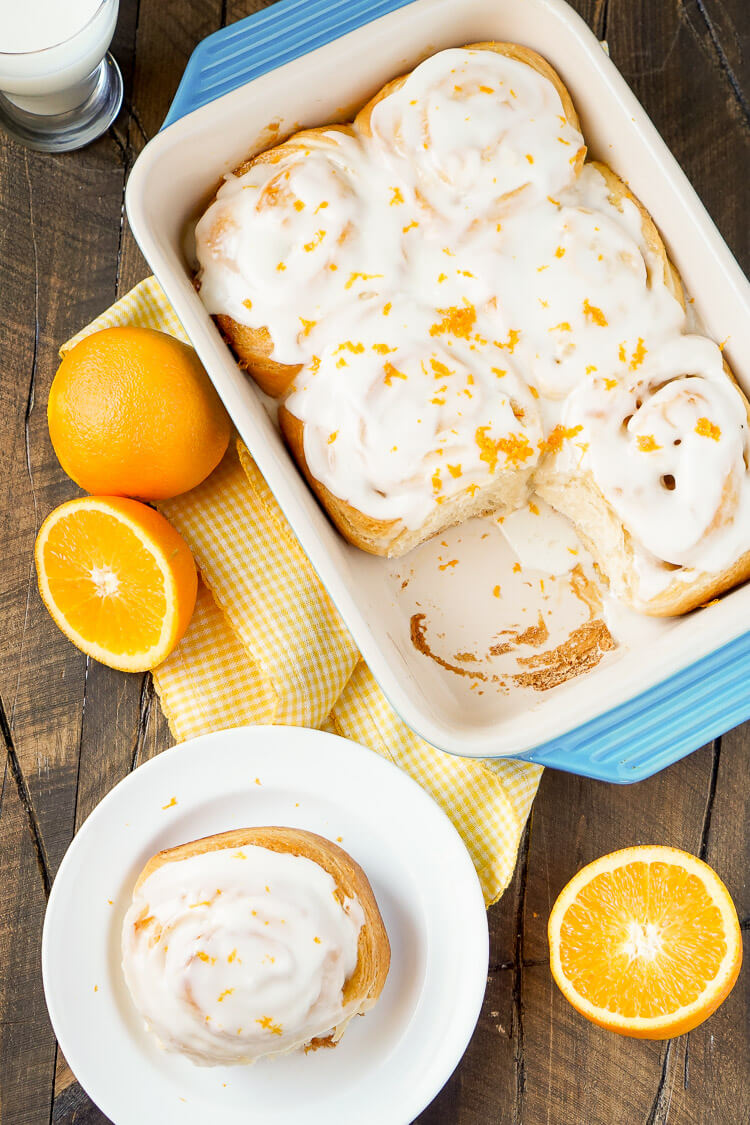 Last weekend, Matt and I managed to fit in one of the last Best Picture Nominees on our list: Bridge of Spies. It's a Cold War thriller starring Tom Hanks and covers the true story of a Prisoner exchange. The film was very well done and Hanks is one of those actors that I always enjoy. The story was interesting and entertaining with a bit of suspense. We really enjoyed it, but I don't see it taking home any golden statues.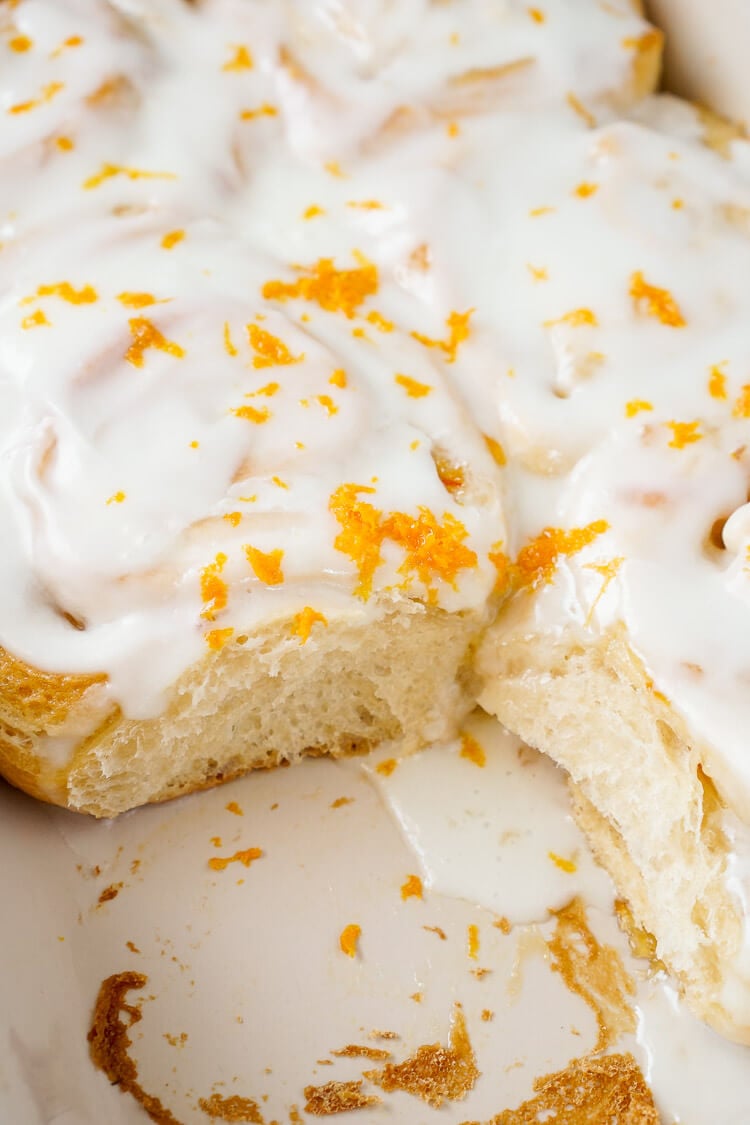 In the film, James Donovan, who's played by Hanks, goes to Germany to negotiate the exchange of prisoners for the US government. His wife thinks he's gone to London for work and keeps reminding him to pick up her favorite orange marmalade from the shop on the corner. So that's basically the inspiration for these delightful Orange Marmalade Cream Cheese Sweet Rolls.
---
This post is part of my Oscar Recipe Series, check out the other film inspired recipes: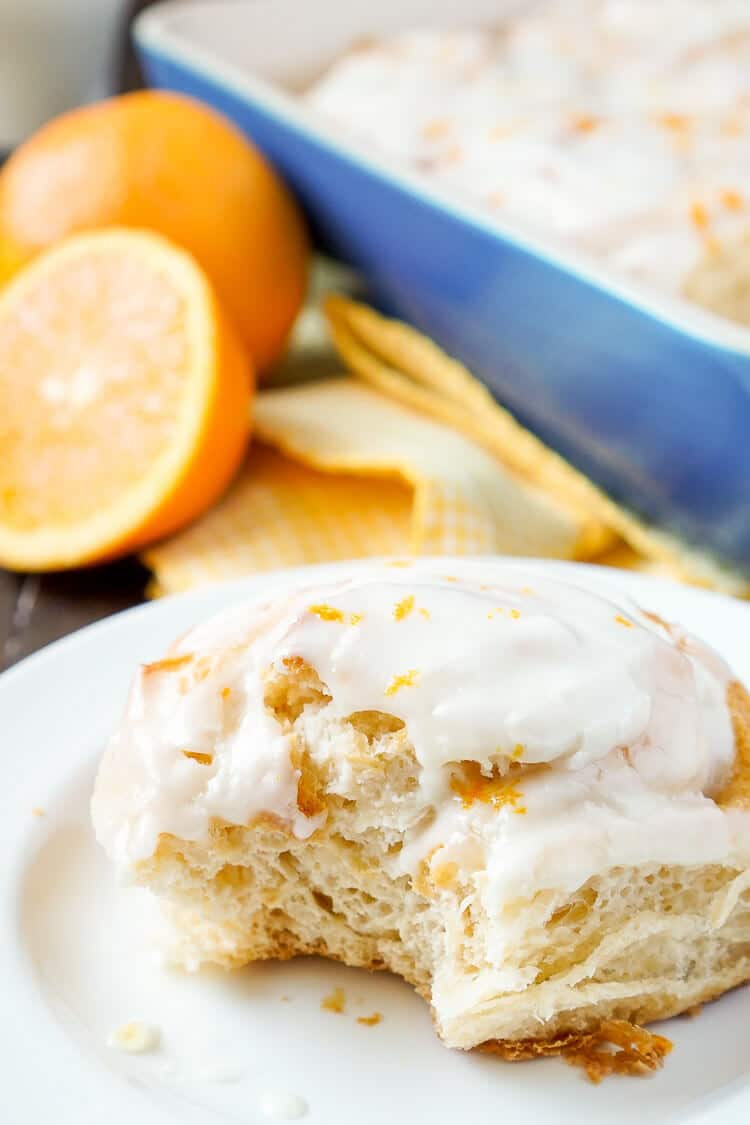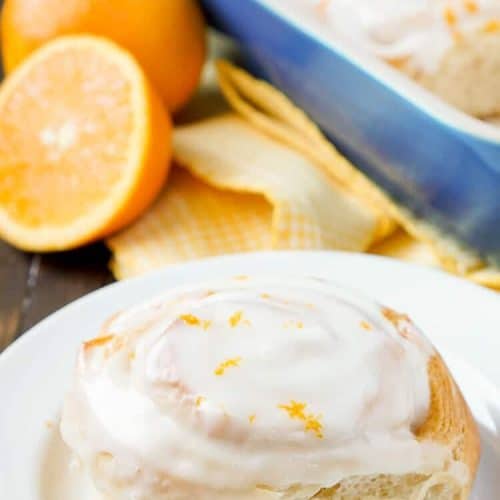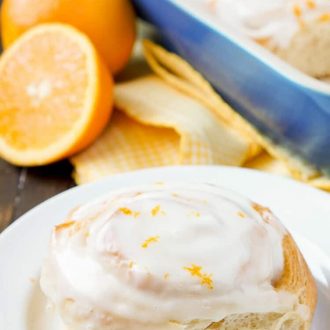 Ingredients
Rolls:
2

Crescent Roll Sheets

1/2

cup

whipped cream cheese

2

tsp

confectioners' sugar

1/2

tsp

vanilla extract

1/4

cup

orange marmalade
Icing:
1

cup

confectioners' sugar

3

tbsp

heavy cream
Instructions
Rolls:
Preheat oven to 350 degrees F.

Spray a pie dish or 11 x 7 baking dish with cooking spray.

Roll out one of the crescent sheets on a flat surface.

In a small bowl, mix together cream cheese, confectioners' sugar, and vanilla and then use the back of a spoon to spread it out on the crescent sheet.

Place the other crescent sheet on over the cream cheese mixture and spread out the marmalade.

Starting on the short side, roll the crescent sheets up and then use a sharp knife to cut them into 7 slices if you're using a pie dish and 6 slices if you're using an 11 x 7 baking dish.

Arrange rolls in the pan and bake for 20 to 25 minutes.
Icing:
Whisk together confectioners' sugar and heavy cream until smooth and pour over the warm rolls.