This orzo pasta salad with feta cheese, spinach, and brussels sprouts is an amazingly simple, easy and delicious salad that you can prepare in under 30 mins. A perfect side for party dinner or family meals.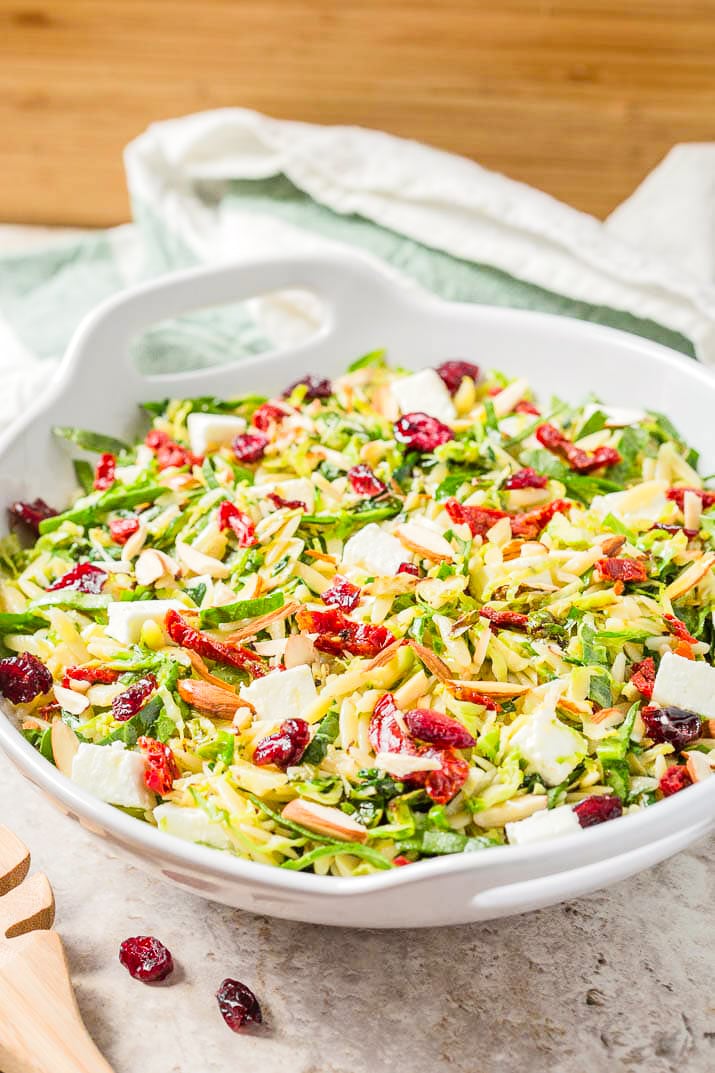 Orzo Pasta Salad
I am always looking for ways to incorporate wholesome and nutritious side dishes in our regular diet. And, I make sure that salads form the core of it. When it comes to creating salad recipes, options are plentiful!
So, today I am sharing with you a recent creation of mine: Orzo Pasta Salad. I never experimented with the combination of sundried tomatoes and feta cheese. I, therefore, decided to try it with this pasta salad. Much to my surprise, this salad turned out to be absolutely delicious. I never imagined that this combination would go so well together.
Moreover, I added a flair for the Fall season with brussels sprouts and dried cranberries to enjoy seasonal foods. I am sure you, your family and your guests are gonna love it. Go ahead, give it a try!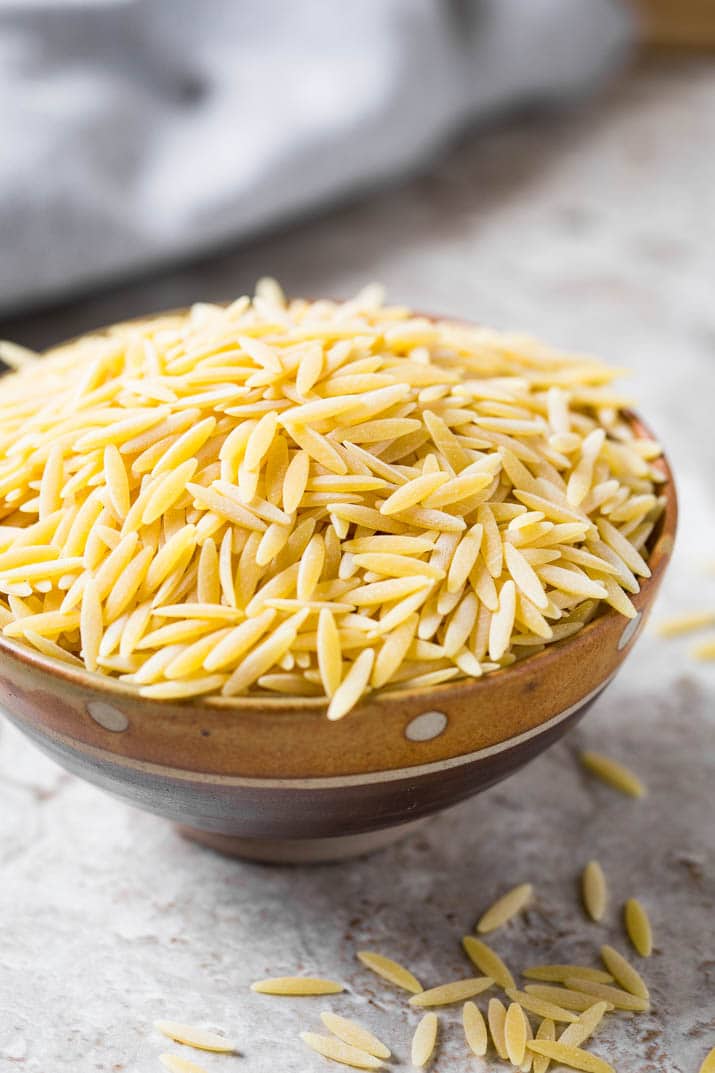 You will need less than 30 minutes and very simple ingredients to make this orzo salad. Cut and cook fresh brussels sprouts and spinach for a few minutes until the raw taste disappears. Then in a large mixing bowl mix these veggies with cooked orzo pasta, sundried tomatoes, and feta cheese.
For the dressing combine olive oil with some lemon juice, salt, and pepper and generously add to the salad. I also use finely chopped fresh basil leaves in the dressing to further enhance the taste.
To give this orzo spinach salad a festive touch, garnish with some dried cranberries and chopped almonds for added crunch. This way you can serve this gorgeous salad at the holiday dinner table!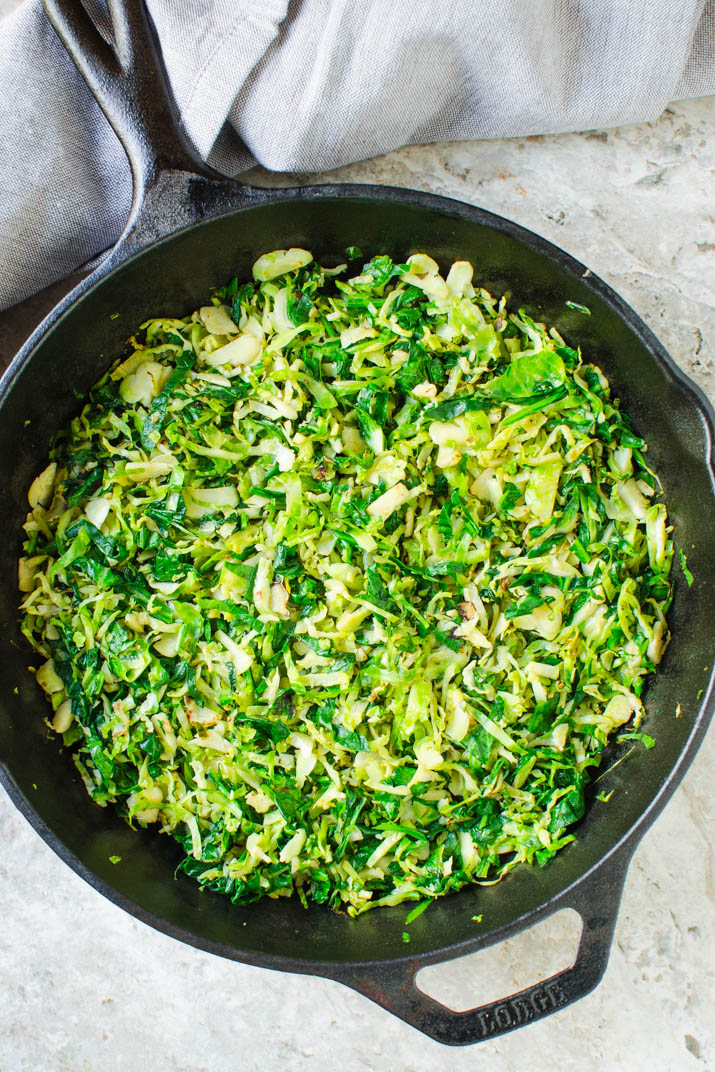 Orzo Pasta Salad Recipe Variations:
To make this salad gluten-free use orzo pasta prepared using gluten-free grains like quinoa, brown rice, corn etc.
To make this orzo salad more nutritious and colorful you can also add bell peppers. Cook them in Brussels if you don't like their raw taste.
For added protein serve this salad on the side of roasted chicken or seafood like cooked salmon fillet or this garlic shrimp in tomato sauce.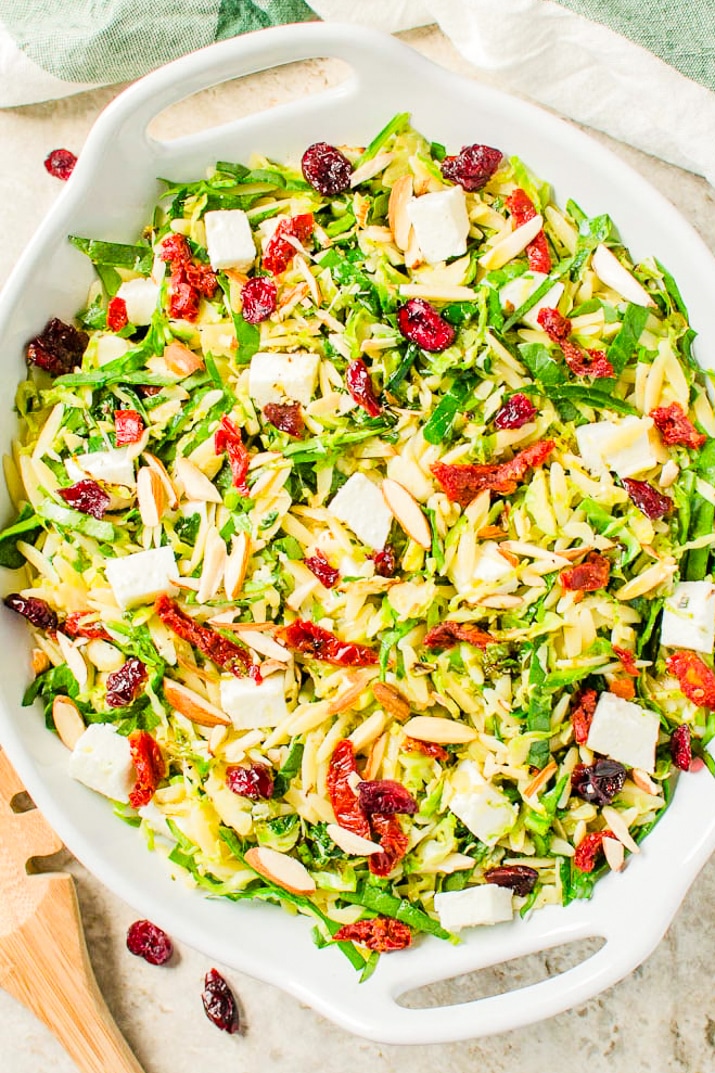 More Delicious Orzo Pasta Recipes:
More Delicious Brussels Sprouts Recipes: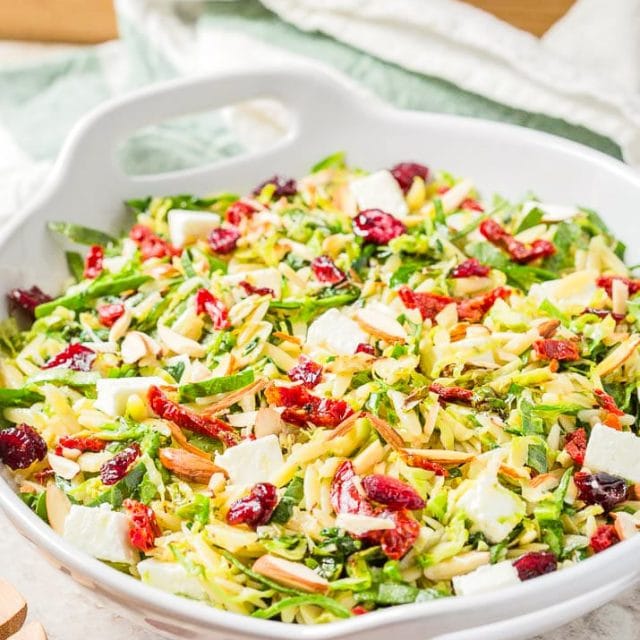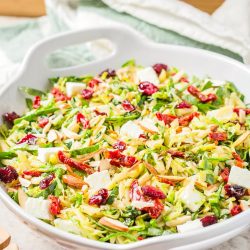 Orzo Pasta Salad With Feta And Spinach
This orzo pasta salad with feta cheese, spinach, and brussels sprouts is an amazingly simple, easy and delicious salad that you can prepare in under 30 mins.
Ingredients
1

cup

orzo

1

lb

Brussels sprouts

2-3

cup

fresh spinach

chopped

1/2

cup

feta cheese

1/2

cup

sun-dried tomato

1/4

cup

slivered almonds

1/4

cup

dried cranberries
Dressing
2 1/2

tablespoon

olive oil

divided

1

tablespoon

lemon juice

2

tablespoon

finely chopped fresh basil

Salt and pepper
Instructions
Cook orzo according to package instructions. Drain and keep it aside

Cut Brussels sprouts in half and then thinly slice them

Heat 1/2 tbsp oil in a medium skillet over medium heat. Add thinly sliced Brussels sprouts and cook for 4-5 min or until the raw taste disappears

Add chopped spinach and cook for 1-2 min. Let the mixture cool down

Then in a large mixing bowl add cooked orzo pasta, cooked Brussels and spinach mixture, sun-dried tomatoes, chopped almonds and dried cranberries. Mix well to combine

Add feta cheese and mix gently

For the dressing, mix remaining olive oil with lemon juice, fresh basil, salt, and pepper

Add the dressing to the salad and mix well before serving
Notes
You can also add additional spinach to the salad if you prefer. If you are using sun-dried tomatoes in the jar with oil then drain before using.
Nutrition
Calories:
416
kcal
Carbohydrates:
55
g
Protein:
15
g
Fat:
17
g
Saturated Fat:
4
g
Cholesterol:
16
mg
Sodium:
286
mg
Potassium:
1138
mg
Fiber:
8
g
Sugar:
14
g
Vitamin A:
2515
IU
Vitamin C:
107.4
mg
Calcium:
196
mg
Iron:
4.2
mg
Pin this Orzo Pasta Salad for Later!