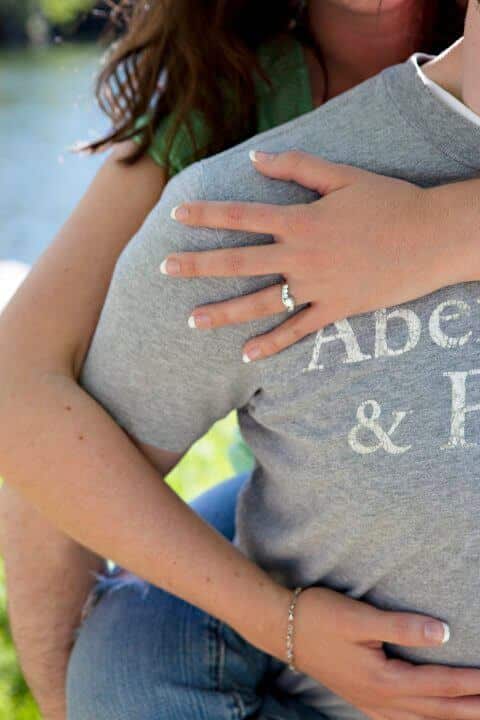 Seven years ago today, my husband asked me to marry him. There were no grand gestures (but there were fuzzy ones – but we'll get to that), there was no hidden photographer or public display, it was just us. And in that way, it was totally and completely "us".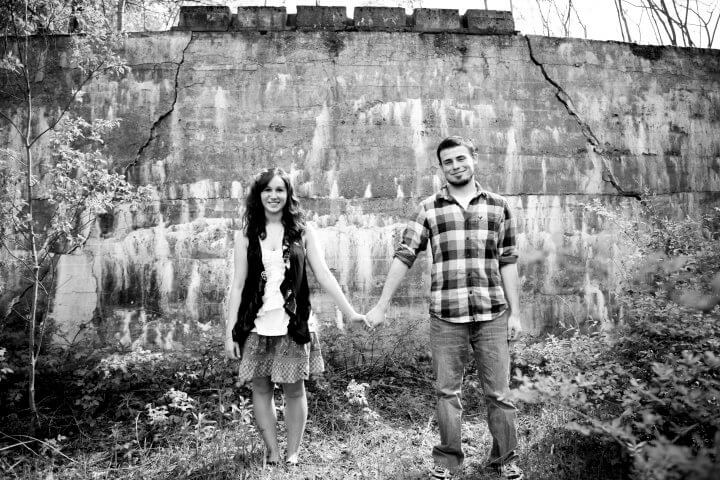 Matt and I have never been much for public displays of affection and you'll never find us fighting in public either. As odd as it may seem, given my profession, we're fairly private people. But our engagement story is a sweet one and today, I want to share it with all of you.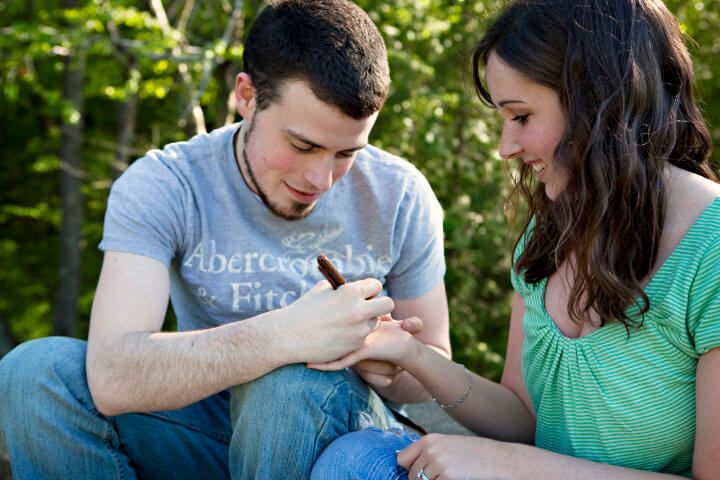 When we were in college, we both worked at Target. Our schedules themselves were always changing, as is the way in the retail world. November 1st was a Sunday that year and Matt was set to work a long shift. I had the day off, but as usual, I had put my homework off until the last minute and was spending the day neck deep in algebraic equations I couldn't understand if my life depended on it.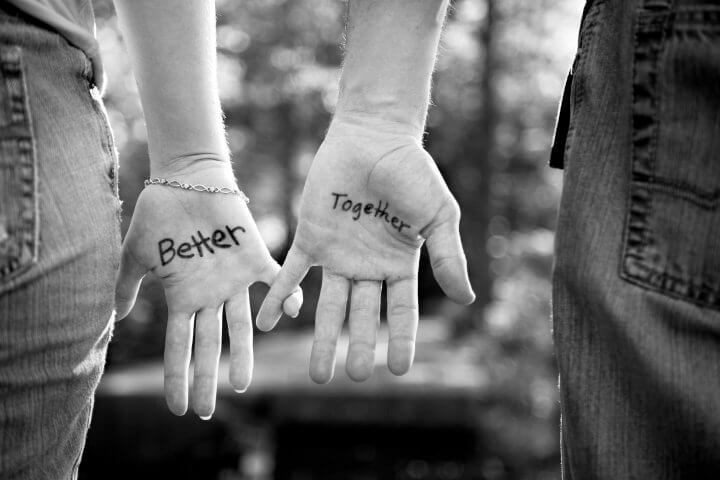 Our apartment at the time was small. We had an open kitchen and living room with a small hallway, two bedrooms on either side of the bathroom which you could see the living room from (this is important). I remember getting up from the computer in the spare room and going to our bedroom, then realizing I had to pee so bad I ran into the bathroom, without shutting the door behind me.
When I sat down on the toilet, I looked out the door where I could see the couch and the front door, which was cracked open (cue every horror movie scene running through my head), but that wasn't all, there was a fuzzy Goldendoodle puppy trying to get on my couch… we didn't have a dog. So I quickly right myself and go out into the living room and start talking to the pup which has a leash, collar, and treat bag around his neck.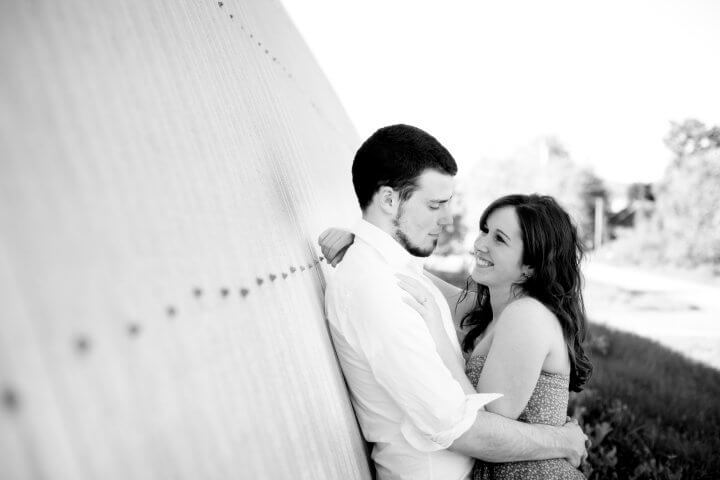 About the time I asked the little guy where he came from the door swung open and Matt walked in. And I asked him whose puppy this was and why he wasn't at work, his response "This is Rugger and I left early." I asked why the puppy was in our apartment and his response was "So he could help me do this", and in one swift motion he was on one knee and grabbing the ring box out of the treat bag.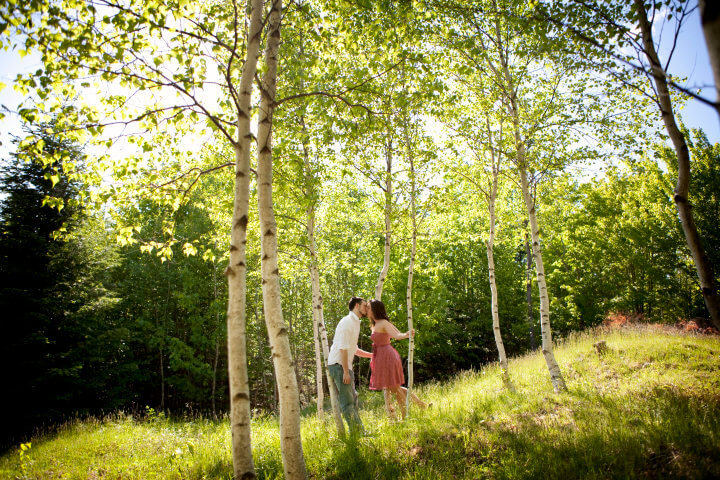 I'm pretty sure somewhere in the excitement and hugging and tears I said "yes" because we're here, right? But all I remember saying is "I have to pee"… cute, right?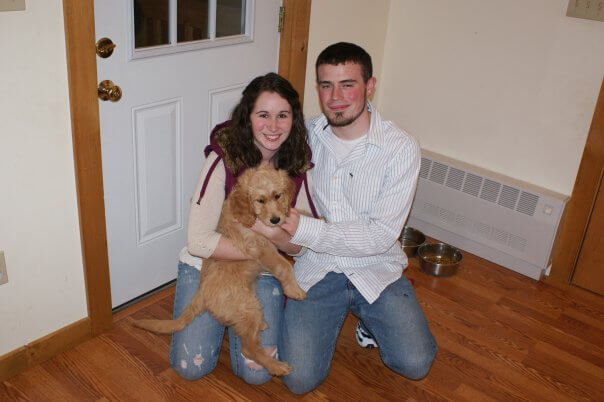 Then the real big question came "Is the puppy for me?" The answer was a big fat no, and believe me, I begged, I even offered to give the ring back if we could keep the puppy instead. It didn't work. The puppy belonged to one of Matt's mom's coworker who let him borrow the puppy for the proposal. So, unfortunately, we had to give him back or we would have had some upset children on our hands. But Matt promised me a puppy as a wedding gift.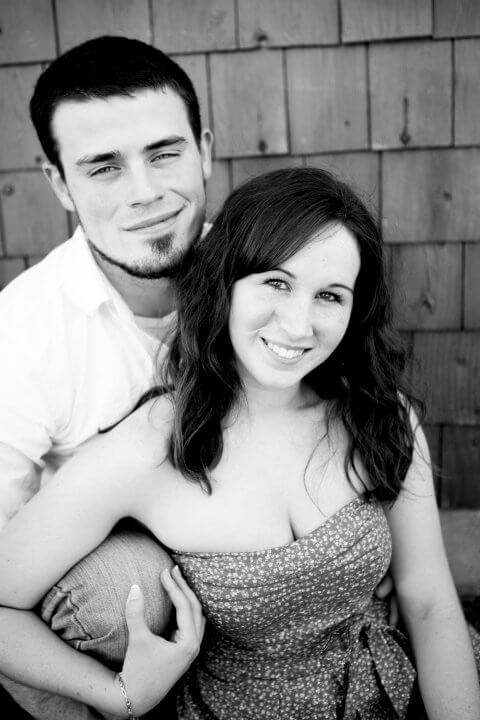 We took Rugger home and then went to share the happy news with our parents. And of course, planning our wedding started soon after! These photos are from the night of our proposal and from our engagement photo session. And this is Shoester, whom I'm sure you all know by now, he was my wedding gift from Matt and the best gift I've ever been given.