Planning a party or wanting to amp up your breakfast game, find out How to Build the Perfect Parfait and try four great recipes!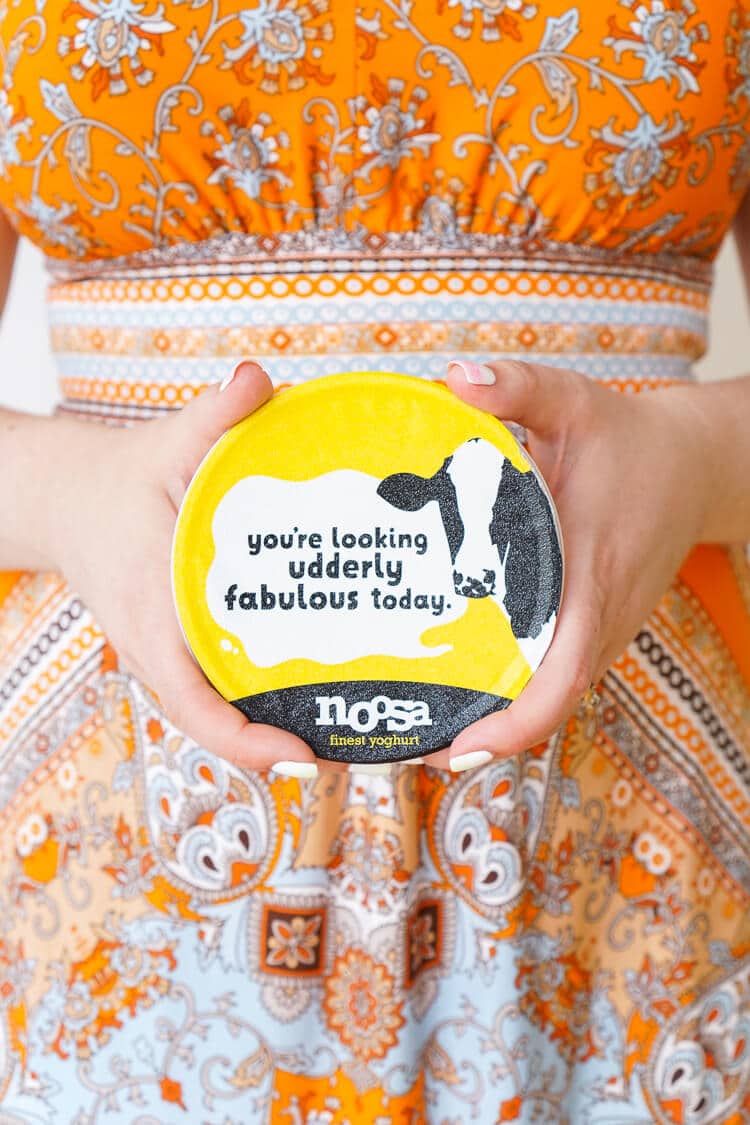 I'm trying to remember when it was that parfaits really took off and became a thing. Middle school, maybe? Every day at lunch everyone had to have their yogurt, granola, and berry parfaits… except me. Here's the thing… I didn't like them, they were always dull and boring to me. But now that I'm older, I've learned that you can make some really kickin' parfaits! And they're not just for breakfast either! So today I'm partnering with Noosa Yoghurt to share how to build the best parfait and even create a parfait bar for your next brunch or dinner party!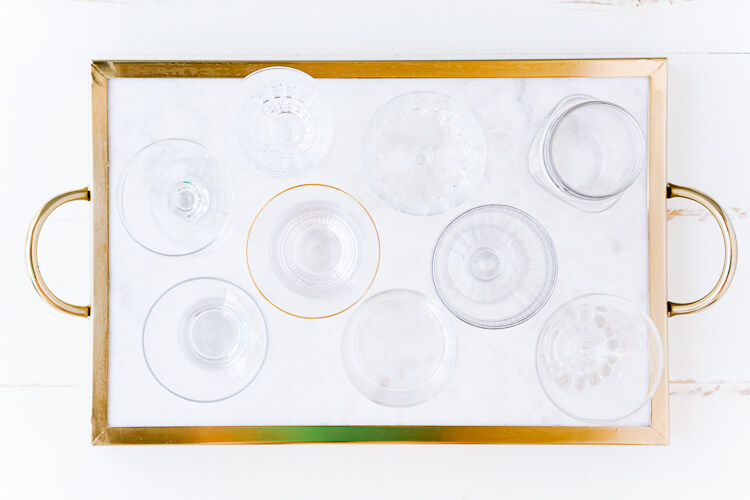 Be a Glass Act: Solid colored bowls are boring when it comes to serving up parfaits. Let those layers do the talking and show them off in some glassware. I love doing a mix of vintage cocktail glasses and dessert dishes. Make sure to choose the right size for your parfaits too, I prefer large glasses like mason jars for my breakfast parfaits and small dishes for my dessert parfaits. It's all about balance after all.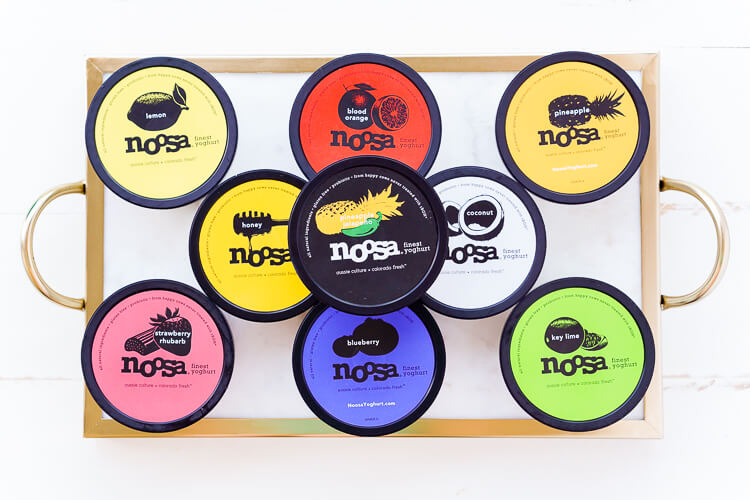 Crème de la Crème: I've tried a lot of different yoghurts in my life and Noosa is by far the best. I'm not kidding, this stuff is wicked good! Unique and classic flavors are produced in Aussie-style small batches right in Colorado. This yogurt is unlike any I've ever had, it's velvety, creamy, and bursting with flavor. Even the standard flavors like Blueberry and Lemon will knock your socks off, while their new Sweet Heat yoghurts like Pineapple Jalapeno will have your tastes buds throwing a dance party. Serve up a variety to give your guests lots to choose from and create fun flavor combos! Seriously, Noosa will change your yoghurt lovin' life!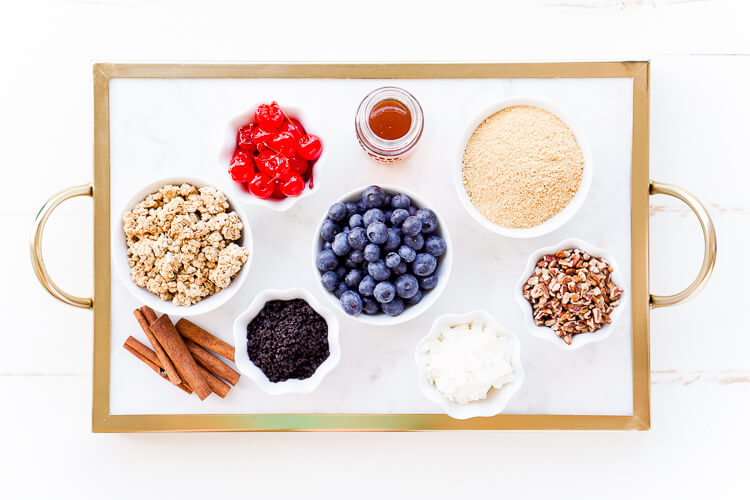 All the Right Fixings: Gone are the days of parfaits with just granola and berries. Sure, we're still going to keep them around, but we're going to make sure there are a lot more offerings on the parfait bar. We're talking everything from crushed cookies to shaved coconut to maraschino cherries! I like to always make sure to have one to three options of nuts, fruits, granola or cookies, syrups, sprinkles, spices. Everyone will have fun mixing up their delicious parfaits and making them their own!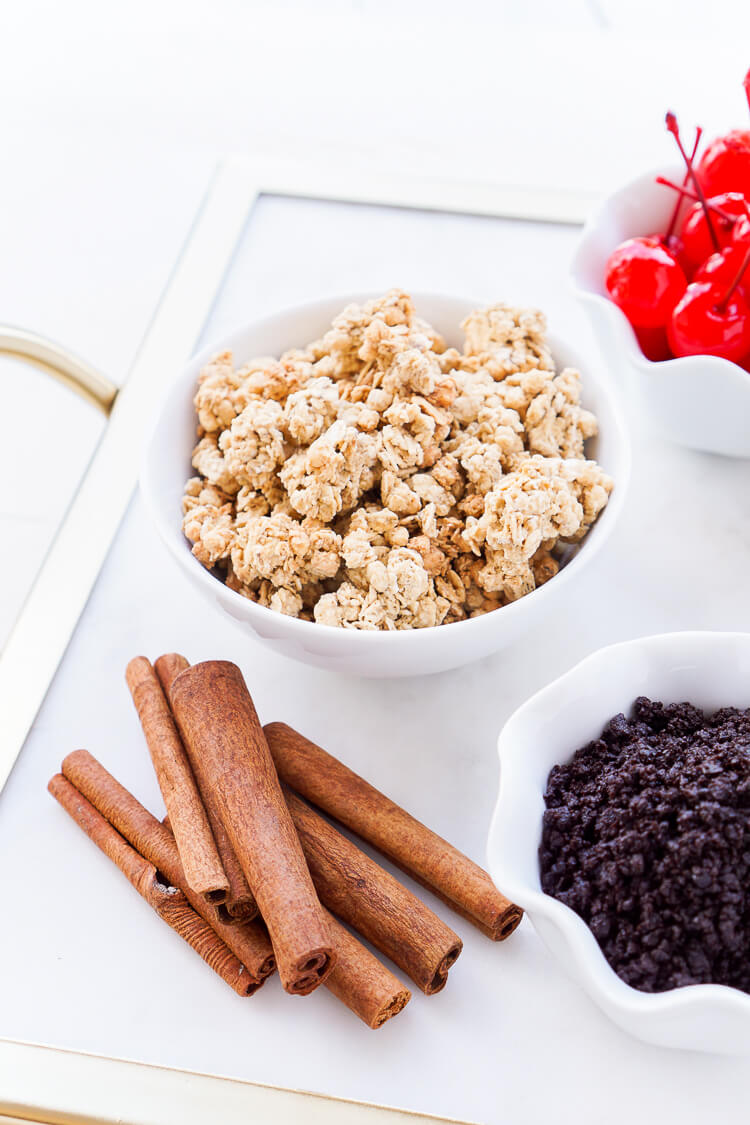 Layer up: Parfaits are all about balance. You don't want to leave all your yoghurt stranded at the bottom while your toppings get all the attention. You want them to marry each other, you want every spoonful to be an experience. I love mixing like and contrasting flavors to create luscious layers in my parfaits.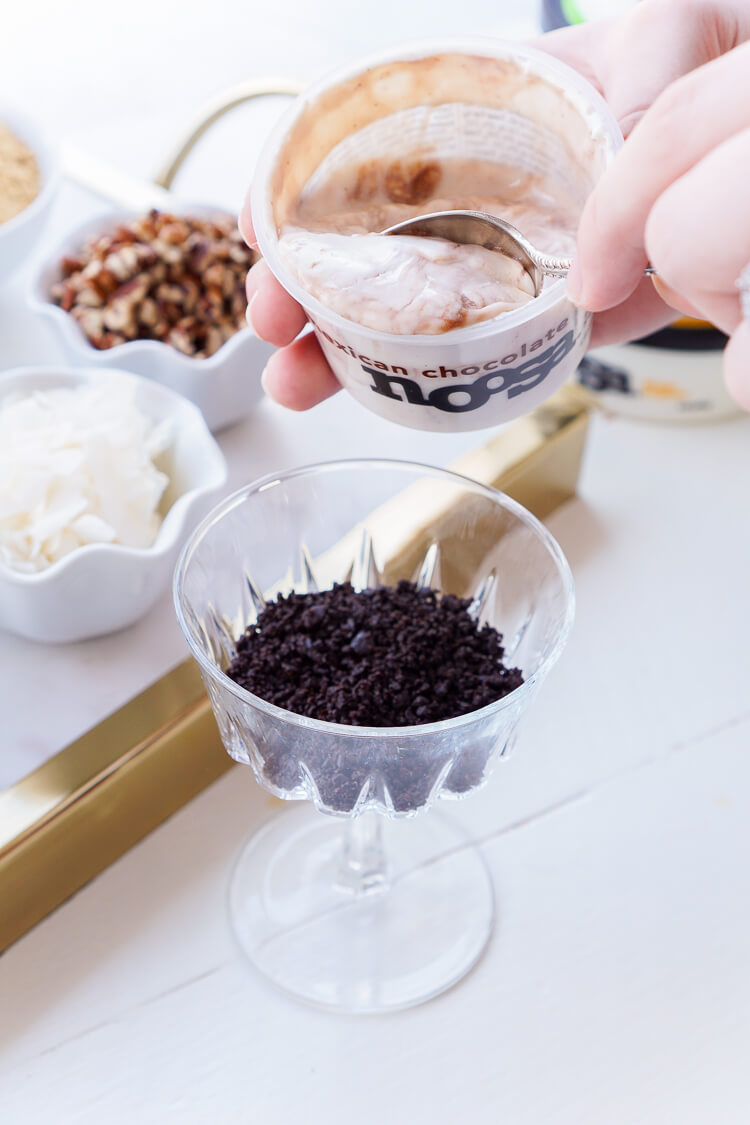 Spread it out: Make sure your guests feel welcome to start creating their parfaits by spreading everything out buffet style. Have your glassware on one end, yoghurt and fixings in the middle, and fun spoons on the end! If you do it right, your spread can be both functional and pretty! I love this idea for bridal showers, brunches, and dinner parties.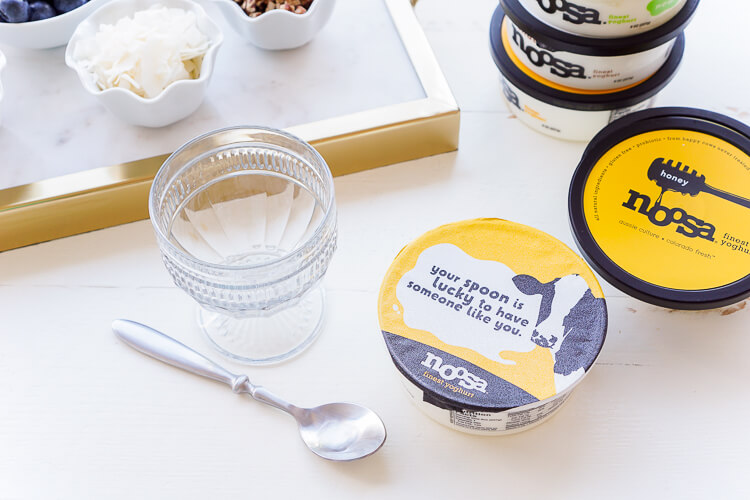 Oh, and like those fun drinks with the life lessons and facts under the cap, Noosa serves up happy thoughts under theirs as well!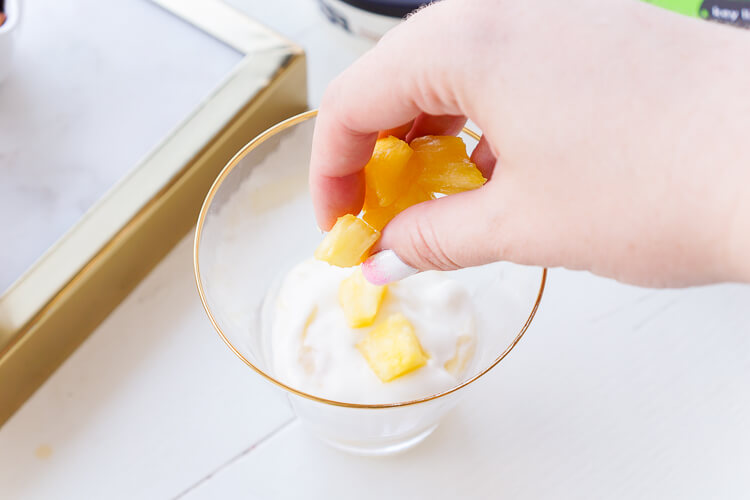 Alright, now that we've talked about the fundamentals of building the perfect parfait. I want to share a few of my favorite combos with you!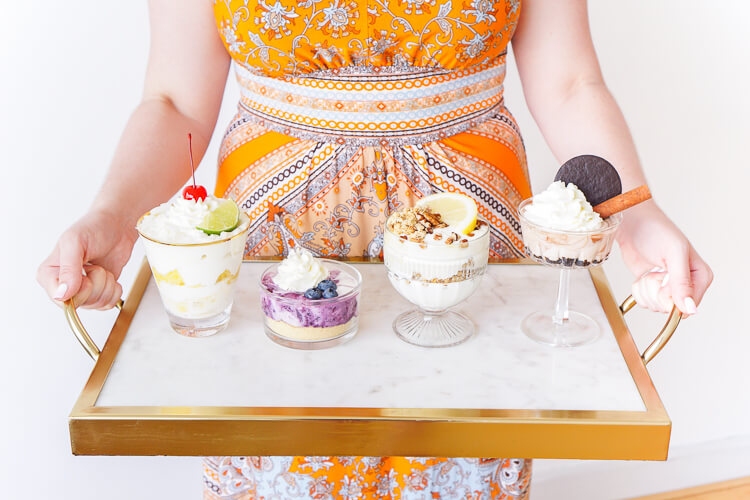 This Honey Lemon Breakfast Parfait is loaded up with all the good stuff to get you off to a great start. Layers of Noosa Honey and Lemon yoghurts mixed with chopped pecans and granola will leave you feeling full until lunchtime!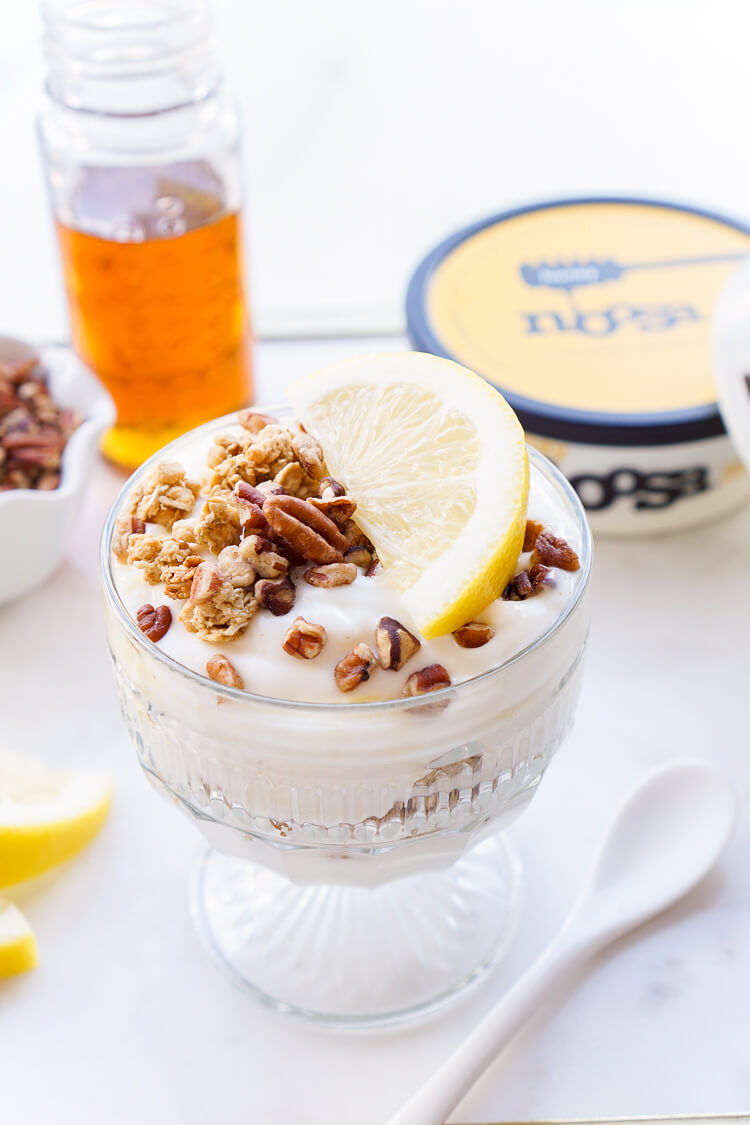 Ingredients:
1/2 cup Noosa Lemon Yoghurt
1/2 cup Noosa Honey Yoghurt
1/2 cup Granola
2 tbsp chopped pecans
Lemon slice for garnish
Directions:
Yoghurt layer.
Granola Layer.
Yoghurt layer.
Top with pecans and additional granola.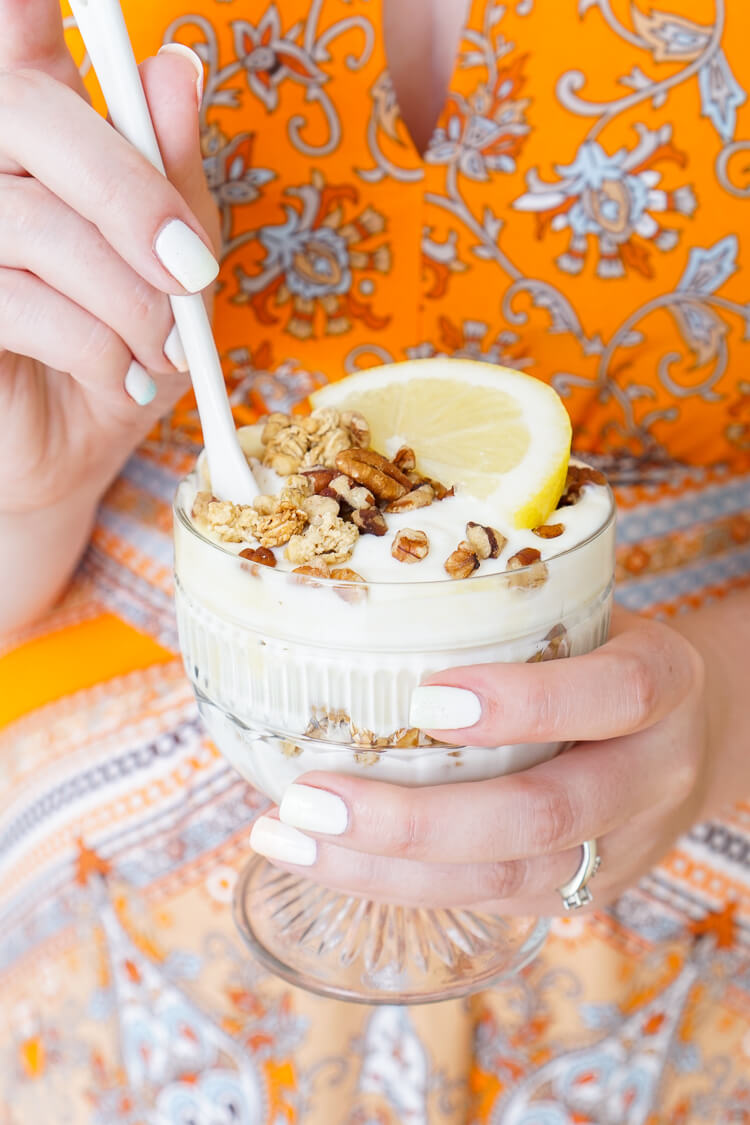 This Blueberry Pie Parfait is simple and delicious. A layer of graham cracker crumbs topped with Noosa Blueberry Yoghurt, fresh blueberries and whipped cream will have you indulging in minutes!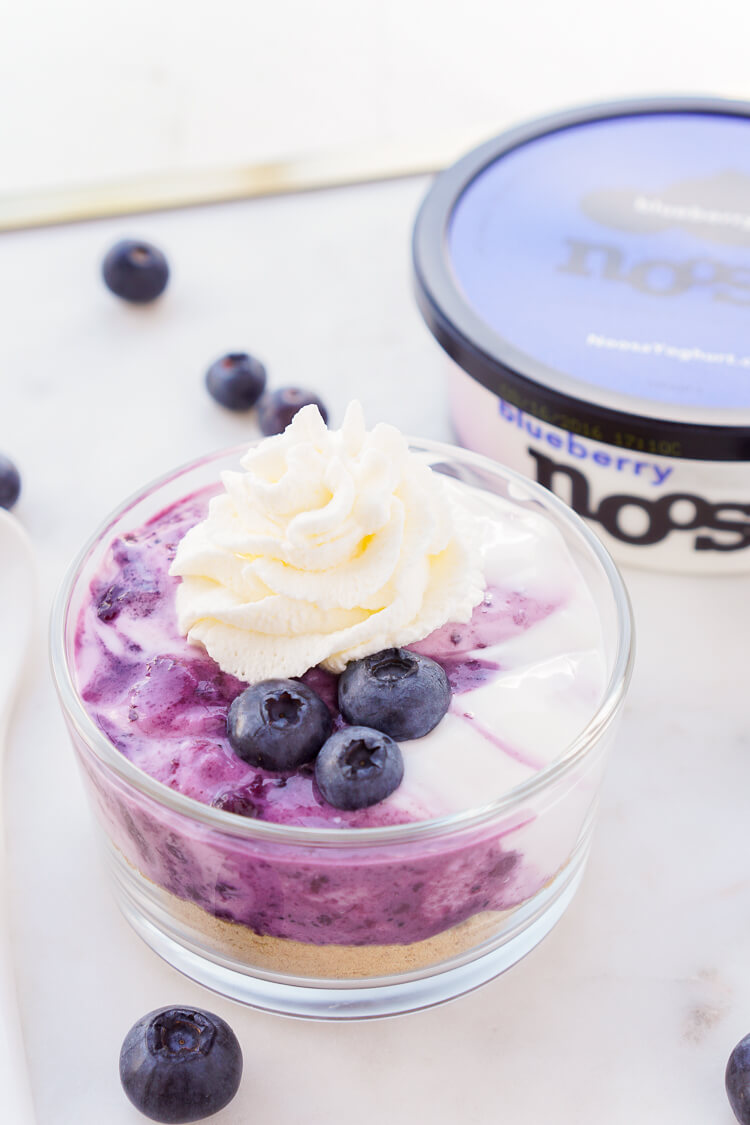 Ingredients:
3 tbsp graham cracker crumbs
1/2 cup Noosa Blueberry Yoghurt
3 fresh blueberries
Directions:
Spread graham crackers evenly in the bottom of the dish.
Top with Noosa Blueberry Yoghurt.
Top with blueberries and whipped cream.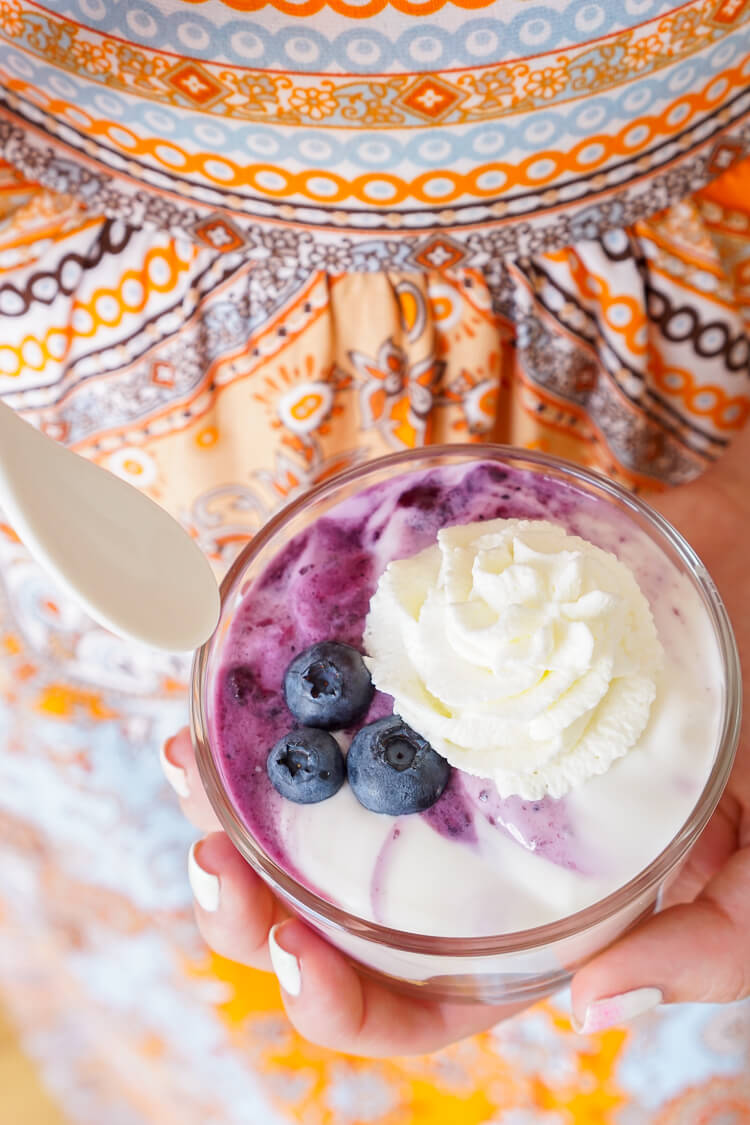 This Mexican Chocolate Cheesecake Parfait is a dessert you could indulge in for breakfast too! Noosa's Mexican Chocolate Yoghurt is the perfect creamy mix of chocolate and spice!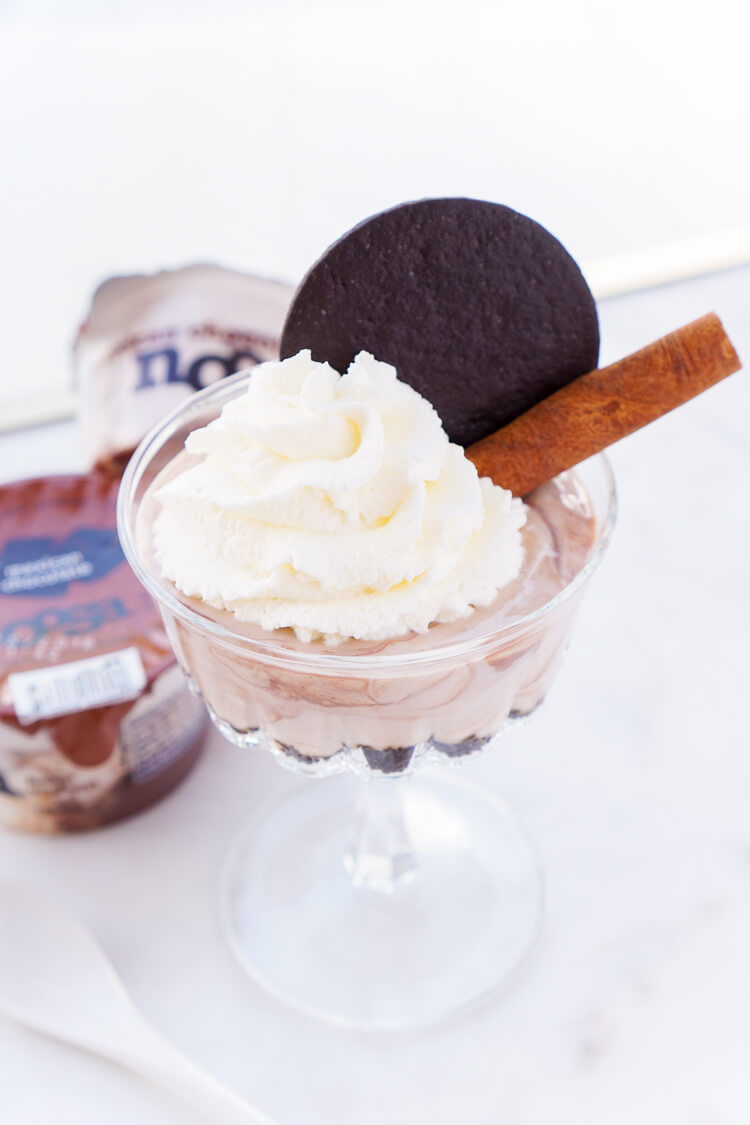 Ingredients:
3 tbsp crushed chocolate wafers
1/2 cup Noosa Mexican Chocolate Yoghurt
1 tbsp whipped cream cheese
Whipped cream
Chocolate wafer and cinnamon stick for garnish.
Directions:
Spread cookie crumbs out evenly in the bottom of the dish.
Add Noosa Mexican Chocolate Yoghurt.
Add cream cheese to the center top of the yoghurt and top with whipped cream.
Garnish with wafer and cinnamon stick if desired.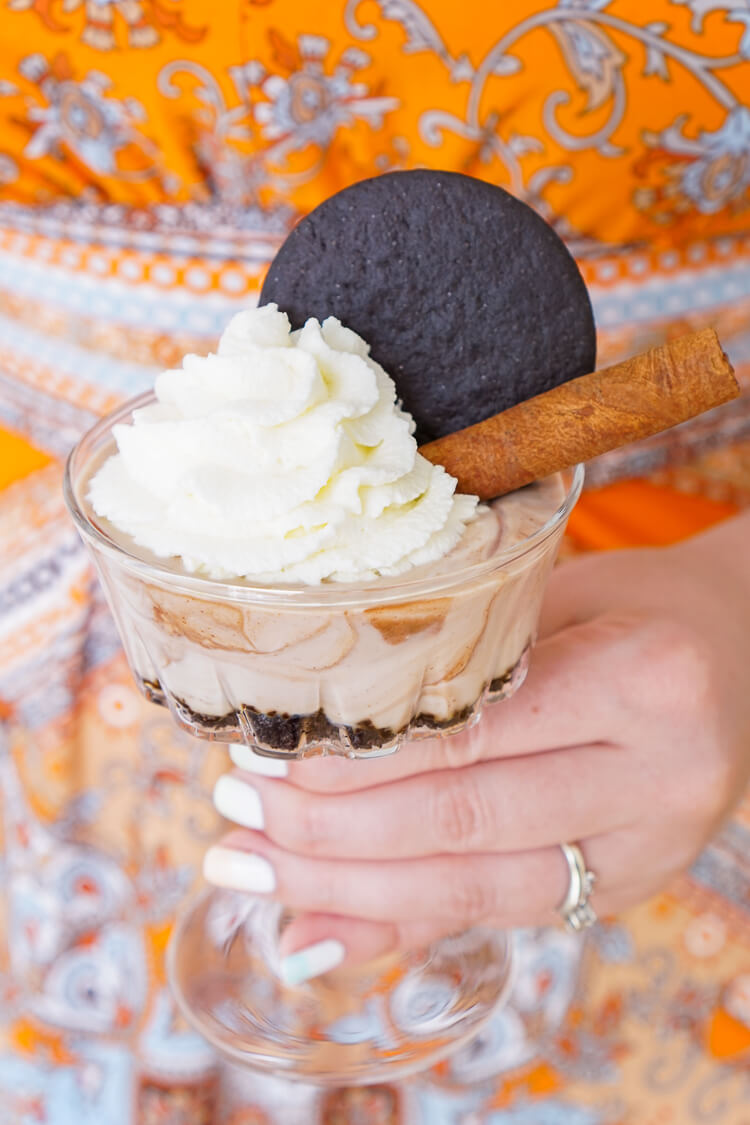 This Tropical Parfait will have you feeling like you're in the islands with its fun layers of Noosa's Key Lime, Coconut, and Pineapple yoghurts!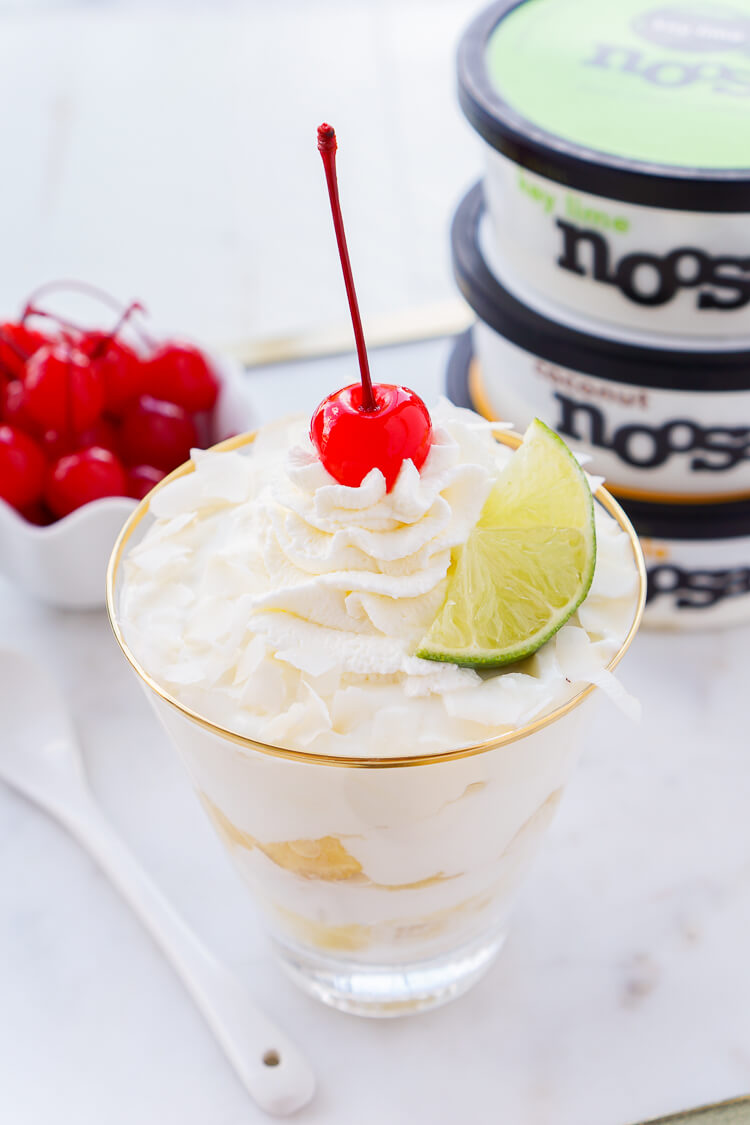 Ingredients:
1/4 cup Noosa Key Lime Yoghurt
2 tbsp fresh chopped mango
1/4 cup Noosa Coconut Yoghurt
1/4 cup diced pineapple
1/2 cup Noosa Pineapple Yoghurt
1 tbsp shredded coconut
Whipped Cream
Maraschino cherry and lime slice for garnish
Directions:
Add Noosa Key Lime Yoghurt to the cup.
Top with chopped mango.
Top with Noosa Coconut Yoghurt.
Top with diced pineapple.
Top with Noosa Pineapple Yoghurt.
Sprinkle with shredded coconut and top with whipped cream and garnishes.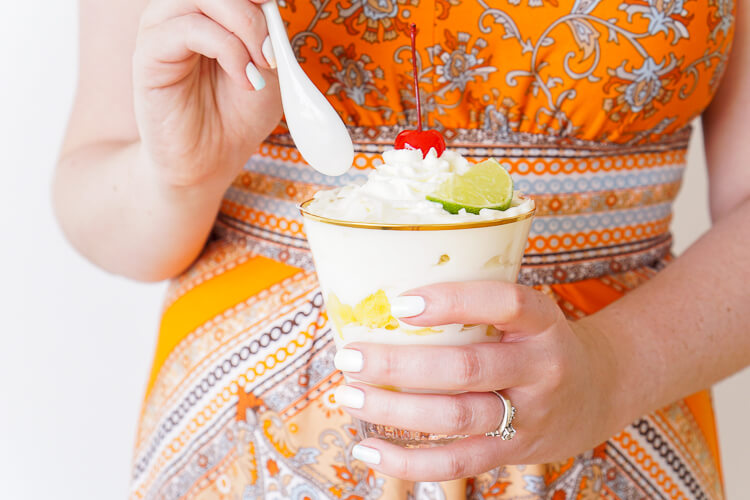 Which one of those fantastic combos was your favorite? Noosa Yoghurt is such a great base for the perfect parfait, but it's also amazing all on its own! Its rich flavors and creamy texture will leave you feeling satisfied no matter the time of day! Which one are you most excited to try?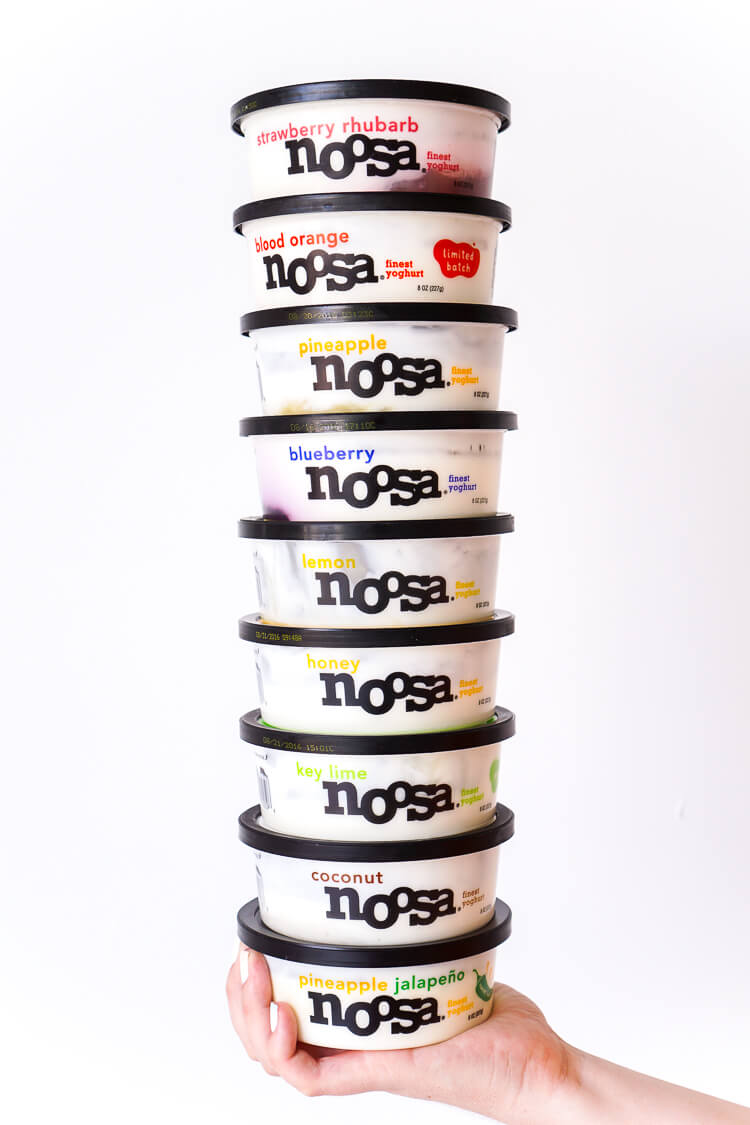 I loved trying out the Noosa Pineapple Jalapeno Yoghurt, which is part of their Sweet Heat collection. I loved the way the sweet pineapple burned off into a slow heat, it was the perfect afternoon pick me up between lunch and dinner. I'm really excited to try the Blackberry Serano since Serano peppers are my favorite!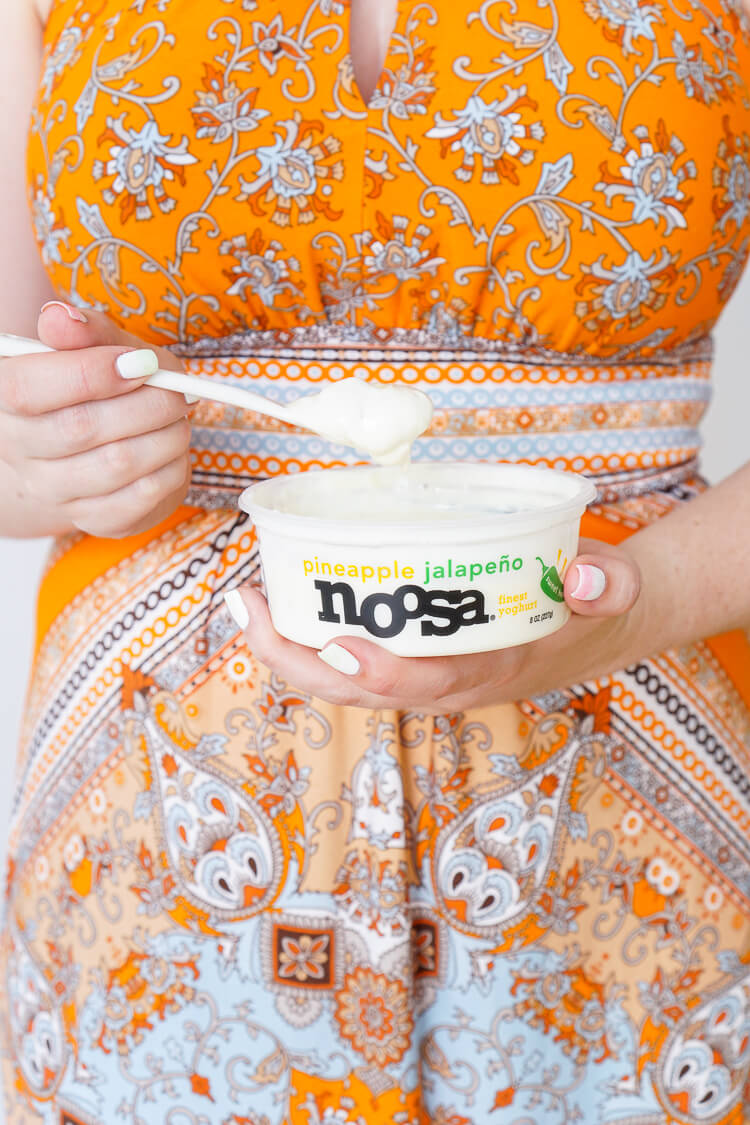 This post is sponsored by Noosa Yoghurt. All opinions are my own. Thank you for supporting the brands that make this blog possible.